CU Denver is Celebrating 50 Years
Whether you're an alumnus, current student, faculty and staff member, donor, or neighbor, you're a valuable part of the CU Denver community. Help us celebrate the last 50 years and a future that works for all.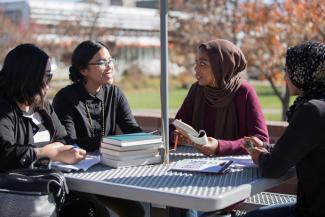 CLAS seeks to build and nurture a culture where inclusiveness is the norm and where difference is valued and recognized as a strength. We strive purposefully to create an anti-oppressive, equitable, and just campus, city, and world. We acknowledge that systems of inequality exist and harm our faculty, staff, and students. In order to grow, we engage with resources that help us better understand the impact of systemic bias and learn to challenge existing practices and discourses that marginalize different communities of students, faculty, and staff. Our goal is to create a workplace where all persons feel valued and respected, and where everyone contributes to a culture of equity and justice.
---