As advocates of the College of Liberal Arts and Sciences, the Dean's Circle is a group of donors, alumni and friends who enhance the visibility and awareness of the college and its instructional and research mission throughout our community. The group meets regularly and assists the Dean and Associate Deans in creative strategies to make the largest college in Colorado's only public urban research university as impactful as it can be in Denver and beyond.
Business innovator Jack Crawford founded Denver Finance Lab and Cirq Sciences. Both firms explore alternative paths for bringing new products and services to world markets. Finance Lab focuses on financial engineering while Cirq develops industrial catalysts. Both work with clients to optimize return on assets, be they real or intangible. Both also offer advisory services on long-term growth plans. The blended spectrum is broad and strategic: Finance Lab has worked with internet clients to monetize brand values while Cirq has designed catalysts that bring value to energy producers.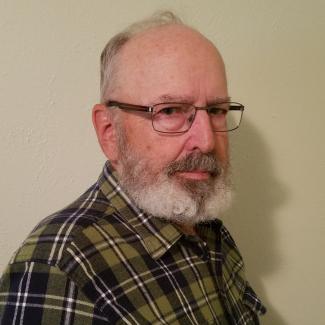 Retired technical writer David Eason specialized in documenting all aspects of software applications for large data storage and management systems and infrastructure, including disaster recovery and business continuity planning. He is currently a student in the Equine Management Program at Arapahoe Community College and volunteers with two equine therapy programs, one for veterans and one for special needs children. He retired from the U.S. Army in 1984 after 20 years active duty. He is 1994 alum of the CU Denver English Writing program and has a Master's degree in Adult Education from the University of Phoenix.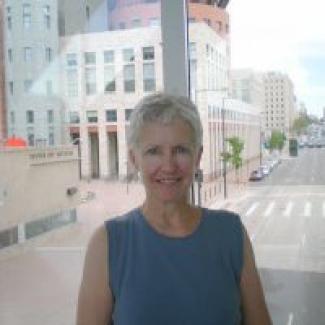 Jana Everett retired from CU Denver in 2017 after 43 years as a faculty member in the Political Science Department. She also was involved with the Women and Gender Studies and the Social Justice Programs in CLAS. Dr. Everett's research examines various aspects of gender and politics in India including microcredit, informal economy​​, women's movements, Panchayati Raj (local elected bodies in the rural areas), and  violence. Dr. Everett has also written about gender, globalization and development in a 2014 book, co-authored with Sue Ellen Charlton, Women Navigating Globalization, Feminist Approaches to Development. Dr. Everett's courses include gender, globalization and development; international women's resistance (about women's movements across the world); and Race, Gender, Law, and Public Policy (with Glenn Morris). She received her PhD in Political Science from the University of Michigan in 1976. Jana Everett served as an associate dean in CLAS, 1998-2004, and department chair, 2005-2011.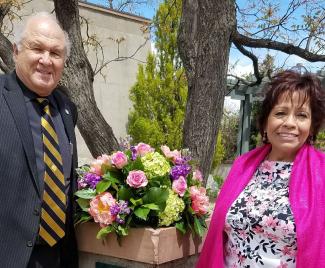 Steve and Lori Eslary first met in 1967 while Steve was receiving military training during the Vietnam War. Three years later they married in Denver and went on to have a 25 year Air Force career serving in Denver as a Master Instructor for 15 of those 25 years at the former Lowry AFB. Other assignments included Thailand, Germany, Saudi Arabia, Egypt and California. Their daughter Gina was born in 1972 here in Denver and currently works for Colorado Department of Transportation (CDOT). Steve's first course at CU was around 1973. It was a correspondence course from the Boulder campus. He received his B.A. in Political Science in May 1996 and began to work in the Bursar's Office here at C.U. Denver, followed by the Office of International Education and Ethnic Studies. Steve took his Master's also in Political Science from CU Denver in 2001. He retired from CU Denver in 2004.  Steve and Lori spent many years trying to figure out the best way to give back to the university for all it has done for us. Finally, under the guidance of the C.U. Foundation, and the Dean of CLAS they decided  to honor Lori's parents and to provide much needed scholarship support to Ethnic Studies students. They have also pledged an endowment to the CLAS Dean's Fund in their Estate planning through the C.U. Foundation. They both feel this is the best way to help the university and their students on an annual basis. They encourage anyone who is interested in doing something similar to this to contact the C.U. Foundation Gift Planning office.  Steve and Lori are enjoying retirement and stay busy with projects and periodically attend functions sponsored by C. U. Denver and CLAS and Ethnic Studies.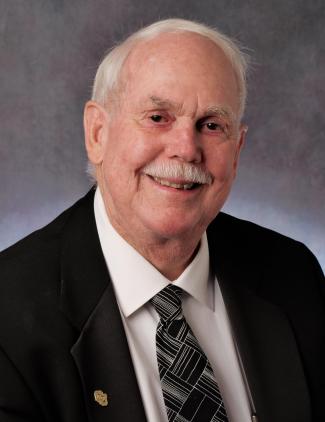 Professor Emeritus Rick M. Gardner retired from CU Denver in June 2003 after nine years as Professor and Chair. His areas of expertise include body image perception, psychophysical techniques to examine body image size judgements in various populations, and longitudinal analyses of developmental changes in body image in children ages six through fourteen.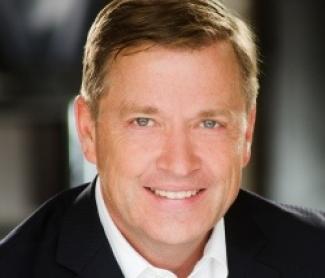 Phil Harding earned his BA in Chemistry at CU Denver in 1986, and is proudly raising his family in his hometown. He serves as CEO of Harding Steel while simultaneously practicing  law as a Partner in Harding and Associates, PC. The National Trial Lawyers Association has named Harding one of the Top 100 Trial Lawyers in Colorado eight years in a row.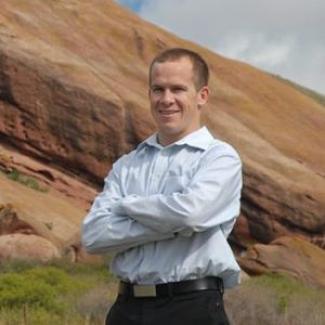 Matt Kaspari earned his BS in Mathematical and Statistical Science at CU Denver in 2005 and followed up with an MS in Applied Mathematics in 2010. Kaspari started Kaspo, Inc. in 2003, when he was a 20-year-old CU Denver undergraduate. Kaspo is a creative marketing firm aimed at connecting consumers to ethical businesses and making a bigger-picture impact.
Diane Messamore graduated from CU Denver with a Mathematics degree in 1973. She started her career at Blue Cross Blue Shield, briefly owned a restaurant, and retired from actuarial consulting at Buck Consultants Inc. In the 1990s, Messamore served on CU Denver's Alumni Association Board for three years, and was president for one.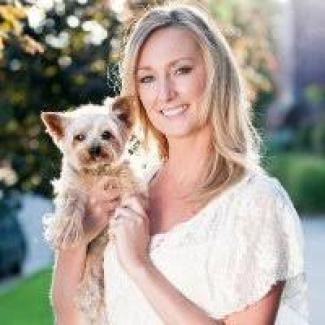 NiChel Mulstay earned her BS Biology degree from CU Denver in 2009. She is the Director of Development and Community Outreach at the Puksta Foundation, and a Real Estate Agent with Keller Williams.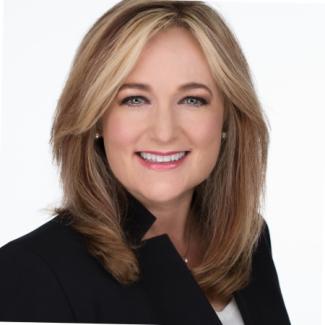 Cherie Talbert earned her Masters from CU Denver in Political Science, Public Policy, & Public Affairs in 2007. She is Senior Vice President at Home Builders Association of Metro Denver where she coordinates HBA government relations throughout the 32 municipalities within the eight-county metro Denver area. She also facilitates political relationships and manages the HBA's advocacy, and serves as the Executive Director of the HBA's political committee, The Metro Housing Coalition.