We see small successes every day, every hour across our locations — clearer sentence structure, more acc​urate citations, organization that better reflects established arguments. Sometimes, however, "s​​uccess" fe​els a little bigger: a scholarship, study abroad program, or career opportunity; admission to a certificate or graduate program; a completed thesis or dissertation; a published manuscript or funded grant. This space is dedicated to celebrating those successes, your successes.
Scroll down to read these Student Success Stories: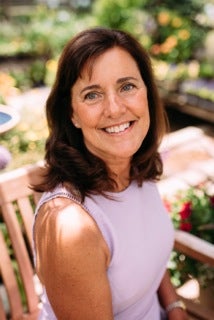 Alumna, Doctor of Nursing Practice​​
Linda Johnson worked closely with consultants in the Writing Center on her quality improvement project (QIP) manuscript. The daunting topic of her manuscript—improving adherence to continue use of contraceptive sub-dermal implants in women—was an important one that Johnson hoped would help inform women more thoroughly about their personal healthcare.  Johnson was determined to produce a publishable manuscript that could encourage more understanding of this controversial and under-informed topic within the healthcare community. 
Despite living more than 45 minutes away from the Writing Center, Johnson was committed to weekly face-to-face sessions to improve her skills as a writer at the North Classroom location on CU Denver's downtown campus. She and her consultant addressed both sentence level and structural concerns within her manuscript to develop Johnson's ability as a writer and improve her work for publication.  As an active writing participant in development of her manuscript, Johnson, along with guidance of her consultant, was able to choose specific aspects of her draft to improve that were important to her. When asked about her experience utilizing the Writing Center, Johnson responded: "I was able to be specific about what I was working on with the Writing Center, like learning about independent and dependent clauses."
Though Johnson's QIP was formally categorized as scientific writing, the Writing Center was able to assist her with every step of the writing process. With the help of her consultant, she was able to identify her strengths and weaknesses as a writer, which enabled her to create more developed meaning in her QIP rather than just presenting the reader with large amounts of information.
It was apparent even to Johnson that she had grown as a writer after her sessions and even her professors took notice and were impressed by the quality and development of her writing overall throughout the Spring semester.
After graduating with a Master​s in Nursing from CU Denver, Johnson presented her QIP at several prestigious conferences within the healthcare field.  She was offered a position with the Colorado Department of Public Health and Environment as a temporary chart reviewer, where she identifies gaps in clinical settings and makes suggestions for improvement. Johnson's consistent dedication and commitment to improving her work allowed her to contribute an influential QIP to the healthcare field. By participating in the writing process guided by the Writing Center, Johnson developed her scientific writing skills that continue to serve her in her pursuit of more active and essential positions in the healthcare field. 
Alumna, Communication Studies, BA ​
Jian Wang laughs as she remembers when her boyfriend asked her to proofread his papers. "There are so many grammar mistakes!" she says with a smile. As a Chinese native, Wang visited the Writing Center regularly during her CU Denver undergraduate career, gaining the skills she needed to write successfully in English and to apply for graduate school.
Wang was at orientation when she first learned about the Writing Center. "One year ago, I really didn't have an idea of what a good paper is," she says. "I just write what I want to say! No organization and a lot of grammar mistakes." When one of her professors of communication studies assigned Wang's first paper, she immediately made an appointment—and she kept coming back. "The Writing Center is really good, and it is really helpful," she says.
That's why, when she was applying for seven different graduate programs, Wang decided to seek more help from the Writing Center. Each of the master's programs required that she submit official transcripts, letters of recommendation, a resume and a personal statement. While Wang recognized that she had little control over the content in her transcripts and recommendation letters, she knew that she had to write a strong resume and personal statement to get into the programs of her dreams. 
When Wang wrote the first draft of her personal statement, she knew it needed some work. Over the course of a semester, Wang worked with consultant Kelsie McWilliams to personalize her statement and connect her experiences to the graduate programs that she was applying for. "Now, I can say I am good at teamwork and networking, and I can explain why. I can explain that, in this experience, I had good communication skills. I can persuade you by providing some evidence."
Wang also learned a lot about English grammar. Each session, she and McWilliams focused on only one grammatical concept, which allowed Wang to learn it well. "In one session, we only worked on the verbs, and we highlighted them—every verb, each of them one by one. That was crazy!" she laughs. "But that was really, really helpful."
Wang's hard work paid off. After writing seven different personal statements and sending applications to seven different universities, she was admitted to six of them. One university not only offered her funding, but it also offered her a T.A. position and an opportunity to work directly with one of the professors that she had referenced in her personal statement. But Wang declined the offer, ultimately choosing Boston University over all the other schools. 
It's easy to hear the excitement in Wang's voice. "Boston's master's program is three semesters. I'm revising my resume and cover letter now because I want to apply for a job there, the Assistant to Communication Career Services." Regardless of the positions she applies for now and in the future, Wang can use the skills she learned at the Writing Center to write more cover letters and personal statements and to revise her resume. "The Writing Center is really helpful, especially for us, the international students."
And for Wang's future? Whether she decides to stay in the United States for a few more years or return to China after she completes her master's degree, her writing and revising skills will only continue to improve—whether she revises her own writing or her boyfriend's. 
--Robyn Kelly
Alumna, Biology, BS
For many students, the periodic table is merely an act of rote memorization for an introductory science class. But for Mielat Asrat, the periodic table is more than a memory exercise—it's a playground of combinatory possibilities, of atoms and electrons joining together to create medicine that can heal us.
That's because Asrat is pursuing a career as a pharmacist. "I like learning about the chemistry of drugs and how they work and affect the human body," she said. "I want to apply that science directly to people as a pharmacist." To do this, Asrat is taking advantage of several campus resources, and because writing is integral to her studies and extracurricular activities, the Writing Center has become one of her closest allies."I have been coming to the Writing Center since I became a student at CU Denver in the summer of 2014. 
"I started using the Writing Center when I was in Comp I," she said. "But I've brought in papers for political science, biology, microbiology, organic chemistry, and other stuff. Having someone else look at your paper is important. You already see it for yourself, but you're blinded to all the structural problems and errors it might have." After returning to college, I discovered that essay writing was difficult for me. However, after going to the Writing Center and getting help from the staff, my essay writing greatly improved along with my grades​.
Because strong writing skills are essential in order to succeed in pharmacy school, Asrat has also taken advantage of the Writing Center's satellite location at the Anschutz Medical Campus with consultants who specialize in science writing. "I love that [they] can work on science writing because it's different from other writing—you have to be concise, direct, and specific," she said. "Utilizing the Writing Center helped me score higher on the writing section on the PCAT (Pharmacy College Admission Test)."
And when she started applying for pharmacy school, Asrat brought in her personal statement. "I wanted someone to look it over on top of the other resources I used—to make sure the structure was logical, that the writing made sense, and that the grammar was correct."
 --Kelsie McWilliams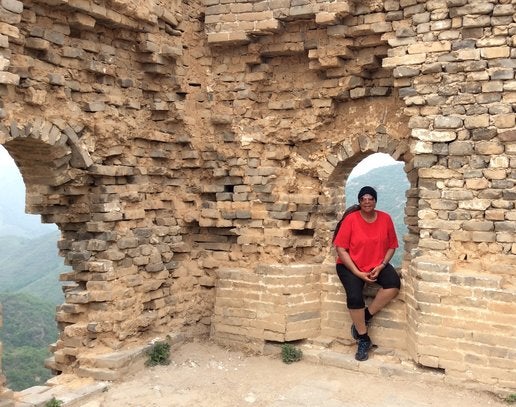 Alumna, Psychology, BS
We asked Pearson to say a few words about her experience at the Writing Center:
"I have been coming to the Writing Center since I became a student at CU Denver in the summer of 2014. I use the Writing Center for help in most of my essay assignments in both my psychology and communication classes. After returning to college, I discovered that essay writing was difficult for me. However, after going to the Writing Center and getting help from the staff, my essay writing greatly improved along with my grades. 
In addition to the help I receive in organizing, proofreading and structuring my papers, I have also gained knowledge in how to better use the adaptable equipment located in the Writing Center. I appreciate all of the help I have received from the staff in the Writing Center."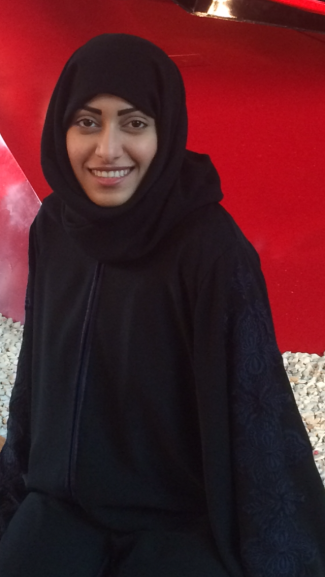 Graduate Student, Applied Linguistics
As a native of Saudi Arabia, Amani al-Haddad knew she needed to be a dedicated second language student if she wanted to return to Saudi Arabia and teach English. A student in the master's program in Applied Linguistics, al-Haddad's English skills were far beyond figuring out the difference between "its" and "it's" or that the expression "Sleep on it" didn't literally mean to sleep on top of her upcoming term paper. Enrolled in several challenging courses such as Rhetorical Theory, which required her to write about tough theoretical concepts, al-Haddad and her language skills now faced the greater challenge of integrating complex readings into even more complex writing assignments. 
To surmount this challenge, al-Haddad had a foolproof plan for ensuring her success: "My strategy was this: I read the article that I should analyze. On a piece of paper, I wrote a brief summary of the theory and my thoughts about applying the theory. Then, I met with the Writing Center before initiating my writing to review my thoughts, develop the idea, and organize my outline. Like every writer, I just needed someone who listens to my thoughts, understands what I am talking about and thinking of, and shares his/her perspective."
According to Al-Haddad, she brought her assigned rhetorical summary-response writings to the Writing Center with the hopes of "understanding the theories that I was assigned to analyze" and "applying those theories" to an artifact of her choosing.
"I worked with some people from the Writing Center, but mostly I worked with Kelsie and Heather. I liked how I was building my thoughts with someone who understands exactly what I am talking about—someone who knows about the theories," al-Haddad stated. "It was amazing how we were enthusiastically working on reading theories and artifacts from different perspectives…I had a wonderful experience and [gained] an intensive knowledge of developing and organizing thoughts before proceeding in writing a paper."
Ultimately, in the words of al-Haddad, her major assignments "turned out fabulous," and she finished the course with a new, confident understanding of rhetorical theory. Al-Haddad is now ready and eager to continue her academic career. She plans to graduate with her MA in Spring 2015, and then: "In the short term, my academic goal is pursuing my Ph.D in English, Applied Linguistics," al-Haddad said. "In the long term, my goal entails working in developing the methods and strategies of teaching English writing in Saudi Arabian universities." And while some of her future lessons might help students identify the difference between "its" and "it's," they just might also pass along the complex rhetorical theory she now knows so well.
 --Kelsie McWilliams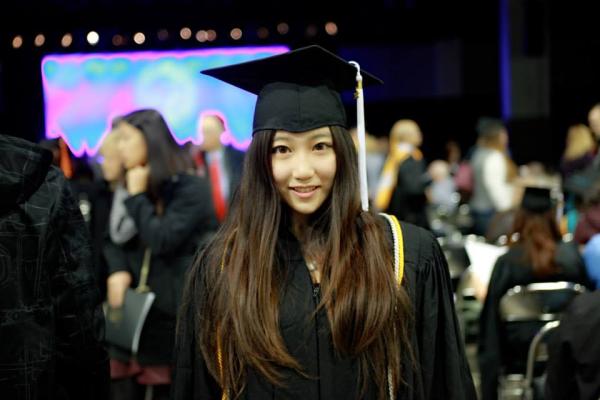 Alumna, Film & Television, BFA
Many young college students daydream of being seen on a screen—computer screens as a YouTube sensation, television screens as a breakout star on the newest reality show, or film screens as the next Oscar winning actor. But for Mengle Han, a CU Denver alum, her dream lies elsewhere: behind the camera. And her dreams are coming true.
Han graduated with a B.A. in Theatre, Film, and Video Production in December 2013; in 2014, she began studies at the prestigious American Film Institute (AFI) for an MFA in editing. But to achieve this dream, she first needed to compose a personal statement that captured the scope of her expertise and her passion for film as well as some writing samples that demonstrated her creativity.
"My assignments are really important to me," said Han, and these assignments, the personal statement and the writing samples, may have been the most important of all: her future in filmmaking hinged on them. So Han came to the Writing Center at CU Denver for help.
"I worked with Kelsie, Caitrin, and Selena. It was a great experience. Other students who've used the Writing Center recommended them to me," she explained. "The people who work in the Writing Center are awesome. They are pros at English writing and are really helpful."
To make sure that her writing demonstrated the extent of her expertise in film editing and directing, Han made appointments with the Writing Center 2-4 times per week. "The people I worked with are really responsible. They treat all of your assignments carefully and seriously," Han said. "We worked on my assignments for a long time." In fact, she continues to stay in touch with the Writing Center, providing updates on her accomplishments and goals.
Over the course of many months, "I learned a lot," Han said. "They helped me make my thesis better, taught me how to structure my essay, and worked with me to revise my grammar mistakes." But it was Han's consistent commitment and dedication to her writing that earned her an interview with and admission to her dream school: the AFI in Hollywood, California, the entertainment industry epicenter.
Now, with her refined filmmaking and writing skills, Han is well on her way to joining the ranks of a growing number of professional female Chinese filmmakers. So the next time you're staring at the movie screen, keep an eye out for Han—when the credits roll.
--Kelsie McWilliams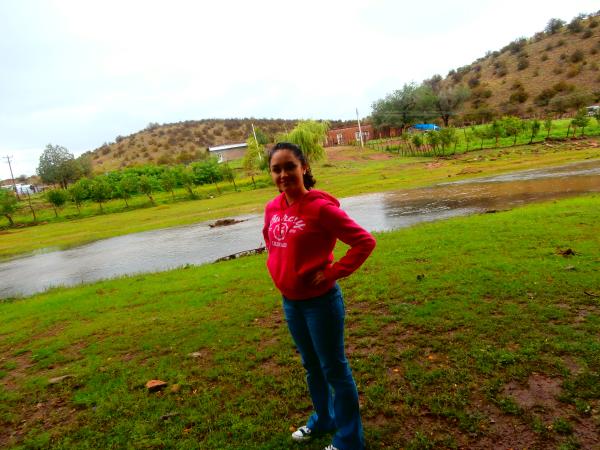 Alumna, Education, BS
Students from all corners of the university come to the Writing Center for help: future doctors, lawyers—and even teachers. Ana Olivas, an elementary education major, was a frequent visitor to the Writing Center. But one paper in particular was giving her troubles.
For her Undocumented Mexican Immigration course, Olivas needed to write a 10-page research paper. "It was kind of difficult to organize and cover every topic," she said. "I must've gone to the Writing Center at least three times."
Working closely with consultant Alexis Horst, Olivas honed in on a few issues she wanted to improve. "Before, I wouldn't stick to my topic sentence, or it wouldn't be very clear," she said. "But the Writing Center has really helped me out with transitions and having my thesis statement control the paper."
But Olivas took advantage of the Writing Center for more than just academic essays. She used it for help on her teaching licensure as well. "There were two applications to fill out. The first one required a two-page essay," she said. "I went into the Writing Center to get help on that, and I passed it." 
Due to the various types of writing she had to do for her major, the Writing Center became a resource that Olivas took advantage of early and often. "Every time I have a paper, whether it's in my history courses or English courses, I always go to the Writing Center at least once for help, for them to look over it. And I've gotten A's on all the papers I've gone to the Writing Center for," she said confidently.
-- Kelsie McWilliams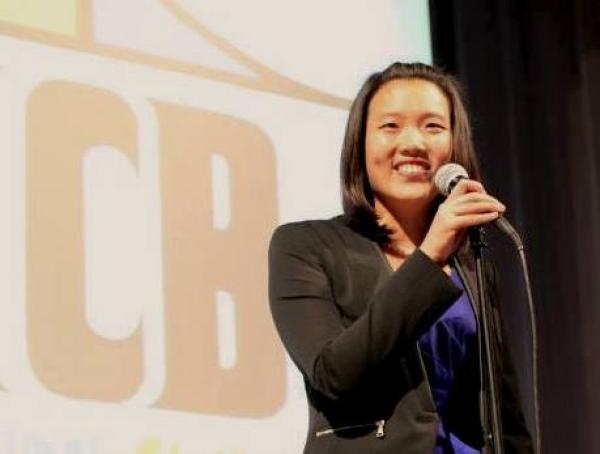 Alumna, Communications
​The Tivoli Turnhalle is bustling, alive with the sounds of traditional Chinese music and friendly conversation. With microphone in hand, Haiyue Liu prepares to take the stage and welcome over 200 CU Denver students and faculty members to the Mid-Autumn Banquet hosted by the Intercultural Club Beijing (ICB). But her role as President of ICB is just one of the many impressive accomplishments listed on Liu's extensive resume.
Before running for president, Liu had been volunteering for ICB for a year. "The club helps Chinese, especially ICB, students to have a better life and living environment in Denver," said Liu. "The first time I came to Denver, I just didn't know where to go. I just knew how to get from Campus Village to campus, so the first month in Denver was tough."
But Liu has decided to use her own experience adapting to an entirely new environment in order to help other students in the same position. "After I got used to all the things on campus, like a lot of resources and help from all around, life is easy now. That's why I want to share these resources with other people," said Liu.
In order to be elected, Liu needed to campaign and introduce herself to both ICB students and their American friends. As she explained, the campaign involved "pasting papers on the wall so that ICB students and their American friends could go through them and find which one they think is the best." She came to the Writing Center so that she could showcase her strengths and qualifications in her biography. And as it turns out, "I'm the only one who used English for the election," Liu said.
Once she was elected president, Liu aimed to help not just ICB students but all UCD students to use valuable campus resources while providing them with a welcoming environment and supportive community. As Liu explained, "Every semester we will plan or schedule a lot of events like some traditional Chinese festivals. Otherwise, we will find some resources on campus for our students, like the Writing Center, advisors, or the Career Center."
But what might convince other ICB and UCD students is that Liu herself has taken advantage of and benefited from them. "Because my major is communication, I have a lot of writing and papers and presentations. I developed a really practical language experience from the Writing Center. My English that I learned in China from the textbooks is not 'real,' so the Writing Center helped me to develop a language for life," she said.
--Kelsie McWilliams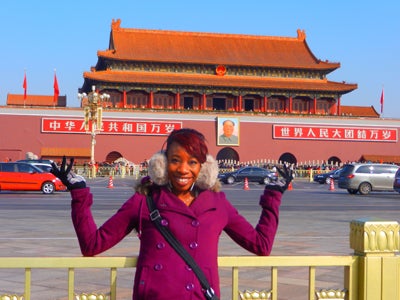 Junior, International Business
The Writing Center helped Lateefah write the scholarship application essay that earned her a $4,000 Global Study China Scholarship, which she used to study abroad through the Semester in Beijing program.
Says Lateefah:
"The Writing Center helped me feel confident in my essay because they challenged me to be creative and think critically in order to craft a winner. Employees in the Center assisted me from the first draft to the final draft, and that support made me feel like a champion. Now I feel optimistic about any form of writing because I learned methods that will make me successful in college.
I give praise to the Writing Center because I know its employees genuinely want to see students succeed. I would not be a confident writer without it. Thanks to the wonderful assistance of the Writing Center, I am going to have the best experience of my college career in China!"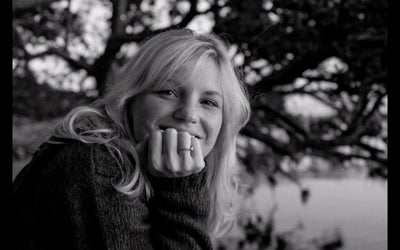 Junior, Pre-Health
Over the course of three semesters, the Writing Center helped Jesse: write the personal statement and successful application for the CREATE Health Scholars program, a year-long correspondence program with a one-month summer intensive; start the Health and Humanities Club, a student organization of which she is President; and, perhaps most importantly, find herself as a writer.
Says Jesse:
"My Writing Center experience began when I realized I had no idea how to promote myself. I wanted to get into a professional summer program, but upon writing the required essays, I found my life seemed boring, useless, and unqualified. If it looked that way to me, I was sure it looked even worse to the person reading my application. I needed help and I was not afraid to admit it. One consultant in particular, Alexis Horst, became my writing coach. Session through session, she molded my writing skills. Not only did our sessions improve my writing, I also found Alexis connected with me in such a way that I began to see the value in my life's activities and goals.
I got into that program, which has made a huge impact in my life. I also founded a student organization. Successful endeavors I've encountered would not have happened if not for the staff at the Writing Center at CU Denver and Alexis Horst, my writing coach."
Share Your Writing Center Story
If you feel that during your time as a student you benefited from your work in the WC, we would greatly appreciate if you would email a letter of support to us at Writing.Center@ucdenver.edu. Please include the following information:
Your name
Graduation year
Past writing-related work/assistance received in the Writing Center
How you have benefited from the Writing Center