The College of Liberal Arts and Sciences at CU Denver offers a variety of credit bearing programs that are available for non-degree seeking students. Check out the list of certificates below and click on the Application and Enrollment Options menu for more information on how to apply as a non-degree seeking student. 
New Directions in Politics and Public Policy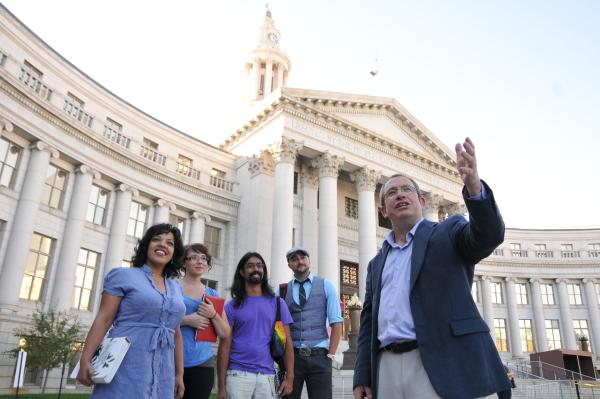 New Directions is a Continuing and Professional Education (CPE) program housed within the CU Denver Political Science Department, offering a Master's Degree in Political Science as well as graduate and undergraduate level certificate programs. The program offers practice-based, civic engagement curriculum with three broad tracks of study:
Local Public Leadership - in the fields of public policy and local government administration.  
Community and labor organizing - including developing leaders in labor unions and community-based organizations 
Social economy Innovations - such as worker-owned cooperatives and community land trusts, focusing on creative strategies for achieving economic growth with social equity.
Programs and courses develop students' political acumen, enabling them to be effective leaders and agents of social change in neighborhoods, governmental jurisdictions, labor unions and community-based organizations. Courses are conveniently offered on the weekends at our CU South Denver facility and online. 
New Directions is an innovative program that has placed hundreds of student interns in small jurisdictions across the state in partnership with the Colorado Department of Local Affairs (DOLA) over the past 15 years. As part of the internship program, students gain real-world work experience as practitioners in their field while earning a competitive salary and benefits package. As a result of this robust partnership between DOLA and New Directions, hundreds of alumni have kick-started their careers in local government and nonprofit sectors through the Cathy Shipley Best and Brightest internship program, which is offered annually to all of our MA students in the program.