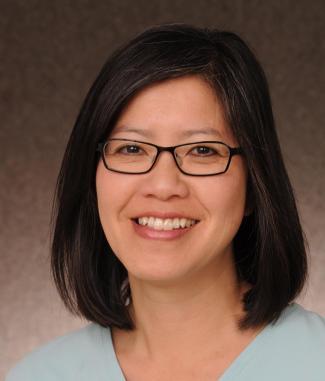 Professor
English
Mailing Address:
Department of English
Campus Box 175 
P.O. Box 173364
Denver, CO 80217-3364
Physical Location:
1061 Ninth Street Park, Office 202
Denver, CO 80217
OFFICE HOURS:
Fall 2019
TUESDAY
9:15am-12:15pm
AND BY APPOINTMENT
---
About Dr. Cynthia Wong:
In college, my history professor recommended that I read Maxine Hong Kingston's The Woman Warrior and that was the turning point for me to switch my major from psychology to English.  My own undergraduate and graduate literature professors were generous with their intelligence and guidance, and I have tried to emulate their best teaching for my own students here.  I have been the recipient of the CLAS excellence awards in both teaching (2004) and research (2016). Right before I came to UCD in 1992, my sister recommended that I read Kazuo Ishiguro's A Pale View of Hills.  My teaching and research on contemporary world literature blossomed out of that one book. My correspondences with Ishiguro are archived at the University of Texas-Austin, Harry Ransom research center. My research focuses on narrative voice and perspective, time and space in literature, as well as literary studies on cognition and empathy.
Ph.D.   University of Wisconsin-Milwaukee, English Literature & Modern Studies           
M. A.   University of Chicago, English Literature
B. A.   University of the Pacific, double majors in English and Human Development
Non-degree summer programs at the University of Hawaii-Manoa and the School for Criticism and Theory at Dartmouth College.
---
Publications:
"Narratives of Dislocation in Yamashita, Kogawa, and Otsuka." Karen Tei Yamashita: Fictions of Magic and Memory. Ed. A. Robert Lee. University of Hawaii Press, 2018.
"Towards a Poetics of Empathy: Literary Fiction as a Transformative Experience." Published in proceedings by The European Conference on Education, "Educating for Change."  Brighton, United Kingdom, 2017.
"Introspective Fictions: Geocriticism and the Worlds of Kazuo Ishiguro and Jhumpa Lahiri." Australasian Languages and Literature Association (AULLA). Worldmaking: Literature, Language, Culture. T. Clark, E. Finlay, and P. Kelly, eds. Amsterdam: John Benjamins, 179-188. 2017.
Co-edited with Hülya Yıldız.  Kazuo Ishiguro in a Global Context. Surrey, England: Ashgate Publishing, 2015.  Acquired by Routledge 2016.
" 'Ignorance, Imagination, Illusion and Truth': Kazuo Ishiguro's Fictional Spaces." Hülya Yıldız-Bağçe, Özlem Türe Abacı, Şule Akdoğan, and Şermin Sezer, eds. Kazuo Ishiguro and His Work: Proceedings of the 19th METU British Novelists Conference. Ankara, Turkey: Middle East Technical University.  1-12. 2012.
"Asymmetries: Narratives of Loss and Forgiveness in the Novels of Amy Tan." China Fictions. A. Robert Lee, ed. London: Rodopi. 57-78. 2008. Co-edited with Brian W. Shaffer.  Literary Conversations with Kazuo Ishiguro. Jackson: University Press of Mississippi.  2008.
Writers and Their Work: Kazuo Ishiguro.  Great Britain: Northcote House (1st Edition 2000, 2nd Expanded Ed,, 2005, 3rd Expanded Ed. Liverpool University Press, 2019).
"Poetic and Vigilante Justice: The Precariat in Shirley Hazzard's The Transit of Venus and Natsuo Kirino's Out." Australasian Universities Language and Literature Conference. Australia, 2019.
"Towards a Poetics of Empathy: Literary Fiction as a Transformative Experience." European Conference on Education. Brighton, United Kingdom, 2019.
"Nobel Authors in the Literature Classroom: 2017 Laureate Kazuo Ishiguro and the Case for Conscious Empathy." Asian Conference on Education & International Development. Kobe Japan, 2018.
"Van Gogh's Red Lacquered Box" (poem) and "Before" (lyric essay). Reading creative non-fiction for the Alice Maxine Bowie fellowship year. Lighthouse Writers Workshop, Denver Colorado. 2016.
"Prose Sonnet." Creative piece read at ASSEMBLY: Asian Pacific Islanders in the Literary World.  Lighthouse Writers Workshop. 2016.
"Narrative and Empathy in Postwar Japanese Literature: Ishiguro, Murakami, and Kogawa." 7th Asian Conference on Education, "Education, Power, and Empowerment: Transcending Boundaries."  Kobe Japan. 2015.
"Kazuo Ishiguro and Contemporary World Literature: A Primer."  And, "Book Talk on Ishiguro's Never Let Me Go."  Presented to the Community at Lighthouse Writers Workshop, in anticipation of Ishiguro's talks in Denver Colorado. 2015
"Haruki Murakami's Kafka on the Shore in a Post World War II Context." Graduate Seminar on Non-Western Contemporary Literatures at Middle East Technical University, Ankara Turkey. 2014
---
Area of Expertise:
Modern and Contemporary World Literature, Kazuo Ishiguro, Literature of Antarctic Exploration, Narrative Theory
---
Courses Taught:
Modern and Contemporary World Literature
Nobel Authors
International Perspectives in Literature and Film: Contemporary Japan
Critical Writing
Introduction to Literature
Great Works in British and American Literature