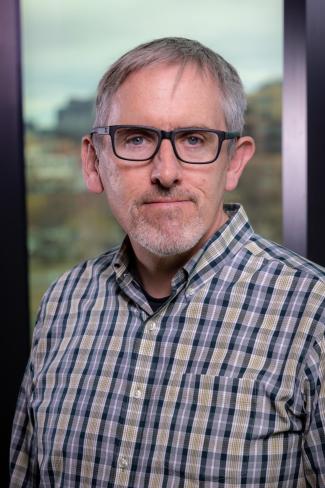 Department Chair
Department of Chemistry
Mailing Address:
Department of Chemistry
Campus Box 194, P.O. Box 173364
Denver, CO 80217-3364

Office Location:
Science Building
Room 3071E
Ph.D., University of Oregon, 2001
M.S., University of Oregon, 1996
B.A., Bard College, NY., 1994
Professor Reed's research interests include synthesis, nanoscience, pharmacogenomics, and green chemistry..
A full list of publications: https://scholar.google.com/citations?hl=en&user=f3CHyKEAAAAJ  
Assessing protein homology models with docking reproducibility AP Plonski, SM Reed Journal of Molecular Graphics and Modelling, 2023, 108430. https://doi.org/10.1016/j.jmgm.2023.108430
Metabolovigilance: Associating Drug Metabolites with Adverse Drug Reactions Tan, H.; Reed, S.M. Molecular Informatics 2022, 41. doi.org/10.1002/minf.202100261
Demonstration of a Stereospecific Photochemical Meta Effect Pham, H.; Hunsley, M.; Yang, C.-H.; Wang, H.; Reed, S.M. Photochem 2022, 2, 69–76. doi.org/10.3390/photochem2010006
Biochemically prepared C-reactive protein conformational states differentially affect C1q binding CL Moon, AA Alnaas, Y Cai, SM Reed, MK Knowles 2022, BBA Advances 2, 100058
Dynamics of Serine-8 Side-Chain in Amyloid-β Fibrils and Fluorenylmethyloxycarbonyl Serine Amino Acid, Investigated by Solid-State Deuteron NMR. Vugmeyster L, Au DF, Ostrovsky D, Rickertsen DRL, Reed SM. J. Phys. Chem. B. 2020 124, 4723–4731. doi: 10.1021/acs.jpcb.0c02490. 
A Semester-Long, Organic Chemistry Laboratory Structured around Unknown Analysis and Resynthesis as a Bridge to Guided-Inquiry T Kovacevic, A Skinner, JD Fisk, V Fishback, SM Reed  Journal of Chemical Education, 97, 6, 2020, 1633–1636.
Computational Study on the Removal of Photolabile Protecting Groups by Photochemical Reactions. CH Yang, J Denne, S Reed, H Wang Computational and Theoretical Chemistry 1151, 2019, 1–11.
Measurement and Multilayer Model of Cooling of Gold Nanoparticles: Transient thermoreflectance experiments and multilayer analytical modeling. BG Green, SM Budy, SM Reed, ME Siemens, Journal of Applied Physics 124, 2018, 144301.
Polymer Mediated Layer-by-Layer Assembly of Different Shaped Gold Nanoparticles. Budy SM, Hamilton DJ, Cai Y, Knowles MK, Reed SM. J. Colloid Interface Sci. 2017 487, 336–347. doi: 10.1016/j.jcis.2016.10.022. 
Lipid-Coated Gold Nanoparticles and FRET Allow Sensitive Monitoring of Liposome Clustering Mediated by the Synaptotagmin-7 C2A Domain. Hamilton DJ, Coffman MD, Knight JD, Reed SM. Langmuir. 2017 33, 9222–9230. doi: 10.1021/acs.langmuir.7b01397. 
Conformational Changes in C-Reactive Protein Affect Binding to Curved Membranes in a Lipid Bilayer Model of the Apoptotic Cell Surface.
Alnaas AA, Moon CL, Alton M, Reed SM, Knowles MK. J. Phys. Chem. B. 2017 121, 2631–2639. doi: 10.1021/acs.jpcb.6b11505. 
Improved Methods for Evaluating the Environmental Impact of Nanoparticle Synthesis. Reid BT, Reed SM. Green Chem.2016 18, 4263–4269. doi: 10.1039/C6GC00383D.