Alumni Spotlight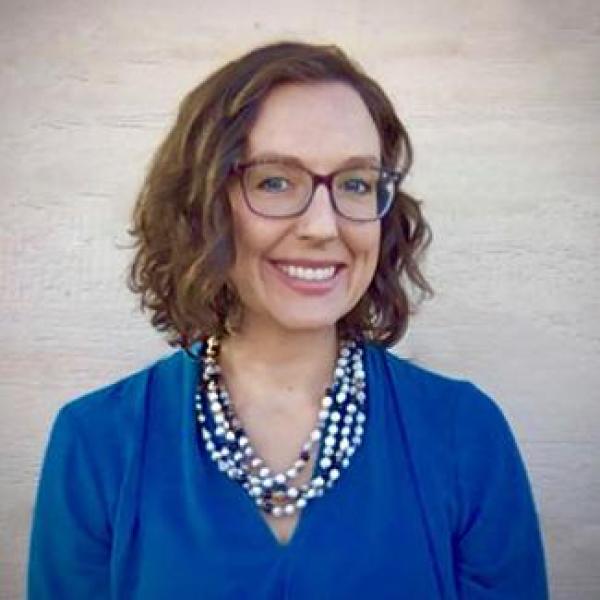 Karen Hampanda, MPH, PhD
Karen Hampanda, MPH, PhD, is Assistant professor in the Department of Obstetrics and Gynecology at CU Anschutz with an adjoint appointment in the Health and Behavioral Sciences (HBS) department. She also serves as the Associate Director of Research for the Division of Academic Specialists in Obstetrics and Gynecology and is a Senior Investigator in the Center for Global Health.
Karen's research examines social and behavioral determinants of maternal and child health and sexual and reproductive health with a focus on HIV and intimate partner violence. In our conversation, Karen discussed her ongoing projects. "I am currently the Principal Investigator on a National Institute of Mental Health-funded randomized controlled trial (my first R-level grant as Principal Investigator) in Zambia testing a psychoeducational couples-based intervention with pregnant women living with HIV and their male partners to promote women's health postpartum and prevent mother-to-child transmission. I also am the coordinator for an implementation project at the Children's Hospital Immunodeficiency Program to improve intimate partner violence education, screening, counseling, and referrals." Karen is also wrapping up several other projects and working with faculty in her division on a few projects pertaining to women's health and medical education. 
Karen graduated from HBS in 2016. She was drawn to the program because of its interdisciplinary focus on health. She tells me, "I have an MPH but my bachelor's was interdisciplinary ("Health and Society"), and I really love anthropology, political science, sociology, etc. The HBS program was unique in combining a lot of disciplines into one training program with an overarching emphasis on health promotion. I also met with several faculty prior to coming and felt like there was a very supportive culture."
I asked Karen how her training in our program shaped her career. "Going into the HBS program, I had a sense that I wanted to be in academia. My training in HBS solidified this for me. If I could, I would be a perpetual student in HBS." Karen went on to share that "during my training in HBS, I got invaluable experience in research design, mixed methods data collection and analysis, IRB, applying for grants, analyzing data, and managing an international study team. This allowed me to successfully get a research-focused postdoc, followed by a faculty position."
Karen's favorite class was Theory 1 which introduces students to social science theories and was taught by Dr. Jean Scandlyn. Jean stood out to Karen. "I have learned so much from Dr. Scandlyn regarding theory and qualitative methods. Dr. Scandlyn's Theory 1 class truly changed my world view." Karen also recalled the support she received from other faculty members, "Dr. Sara Yeatman was an excellent dissertation chair who really pushed me to improve my research and writing skills. I attribute much of my success in HBS and afterwards to Dr. Yeatman's mentorship and high expectations. Dr. Sheana Bull has also been instrumental in supporting me throughout my training in HBS and afterward. Dr. Bull has always been an amazing advocate for me and shown strong dedication to my academic success."   
Karen shared a piece of advice for anyone pursuing their degree in HBS. "This multidisciplinary training program truly is multidisciplinary and the perfect marriage between social science and public health - the training you will receive in the program is phenomenal. If you plan to go into academia afterwards, publish as much as possible and try and get any type of funding you can for your dissertation."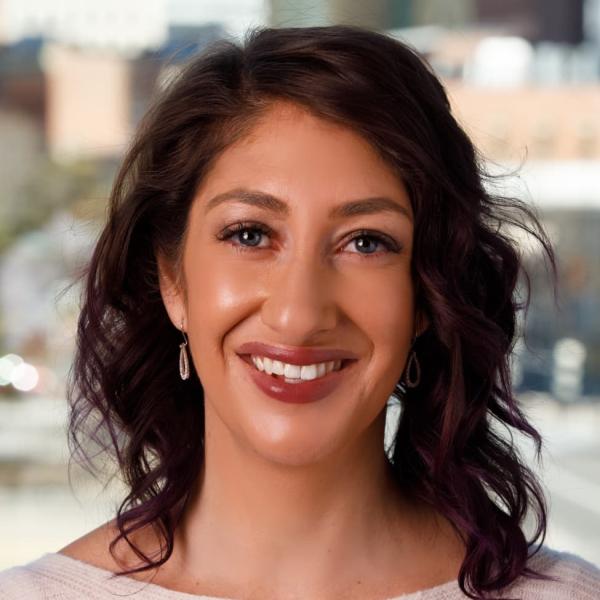 Emily Mrig, PhD
Emily Mrig defended her dissertation in the summer of 2019 and stepped into her current position as a postdoctoral fellow in Health Policy Management at the Yale School of Medicine. Emily says, "It's the best job you'll ever have! A postdoc allowed me to further develop as a scholar because during the dissertation you're in the weeds a lot and you don't have time to step back and contextualize your work and how it articulates with what other scholars are doing."
She is working on several research projects including getting her dissertation ready for publication. Emily's dissertation research examines the unintended outcomes of health insurance expansion through the examination of access to genetic testing among women diagnosed with breast cancer. In her current role, she is working with a new qualitative methodology to develop online videos that capture patient narratives and experiences to better inform current medical practices.  
After finishing a Master's of Anthropology at the CU Denver, Emily wanted to pursue an interdisciplinary degree and had her heart set on the PhD in Health and Behavioral Sciences. Emily had already worked with some of the faculty and knew that the program had the theoretical and methodological tools to help her advance the ideas from her master's thesis research.
For anyone considering a doctoral program or a postdoc, Emily advises prospective students to meet with current students. She says it's important to get an insider's perspective and students will give you a good sense of the program and the environment.
After her postdoc, Emily hopes to move into an academic position but could also see herself doing policy consulting and conducting high impact research to inform policy.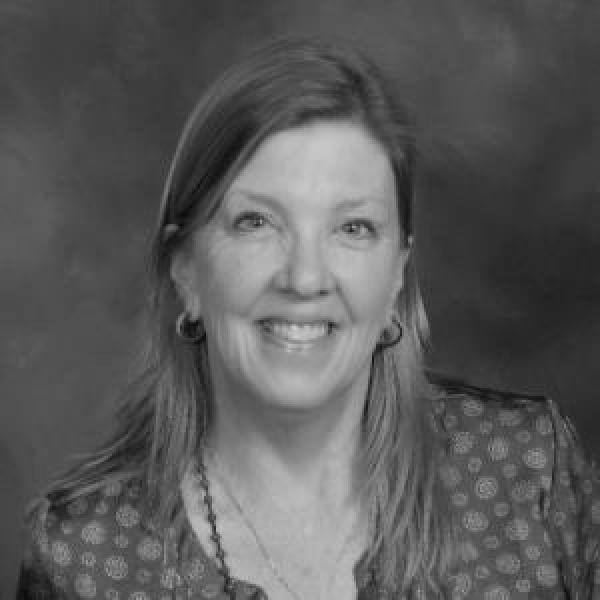 Mondi Mason, PhD, MPH
Mondi Mason completed her doctorate in Health and Behavioral Sciences in 2003 and has gone on to work in both the academic and applied sectors. Currently, Mondi is the Food Policy Program Administrator at the City and County of Denver's Department of Public Health & Environment.
Mondi works at the local and regional level to address food insecurity. She is currently coordinating a multi-year project called Food in Communities, which partners with community members, local organizations, food policy councils, and municipal and county agencies to address food policies, systems, and environments. Food in Communities uses a community-based participatory approach to develop and fund community-driven action plans and project ideas that increase access to nutritious, affordable and culturally important food. Mondi says that it is important for her to "lift up community voice, support their ideas, and provide evidence that comes out of the projects to inform policy makers at local and regional levels." This work became even more pressing with the onset of the COVID-19 pandemic. Mondi relates that "COVID really sped up the work because people had to pivot from planning into action. For example, food pantry partners were seeing six times the number of people they would normally see. COVID exacerbated the inequities that already existed." Her work exemplifies the benefit of community-led research—it allows practitioners and researchers to meet people where they are.
Mondi says that the Health and Behavioral Sciences program was a good fit because it allowed her to combine her background in anthropology with public health. The doctorate afforded her new opportunities to take a critical lens to issues that impact communities like food insecurity. During her time in the program she enjoyed interacting with her cohort peers, many of whom remain friends to this day. Her peers came from different backgrounds and professional disciplines, which made for "robust and heartfelt discussions about class readings."
If you apply to a doctoral program Mondi suggests that you are "clear about what your vision is for yourself and your career and why you're applying." For Mondi it was important to focus on community engagement. She says, "people love their community, and they want to make it better." In her work she gets to ask herself, "what can we, as a municipality, do to support making community health better?"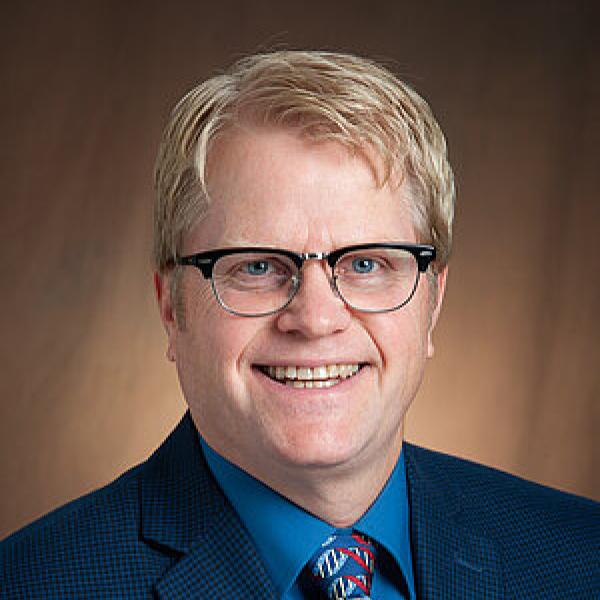 Mark Strand, PhD
Mark Strand is a professor at North Dakota State University in the School of Pharmacy and Department of Public Health. He has devoted a large portion of his research career to the prevention of opioid misuse through community pharmacies. His recent manuscript won the 2020 Best Paper of the Year from the Research in Social and Administrative Pharmacy journal. In it, he and his colleagues design and evaluate a process to expand a screening program which identifies individuals who are at risk of misusing opioids. In recent years, he has also focused his attention on chronic disease epidemiology. He shares that, "chronic diseases don't get the kind of media attention they warrant," especially with their disproportionate contribution to burden of disease compared to other illnesses.
Mark was drawn to the Health and Behavioral Sciences doctoral program by its interdisciplinary approach. He originally thought his interest lie solely in epidemiology, but he felt that human behavior was such a critical piece in disease prevention and health promotion, that he wanted to pursue a PhD. He relates that "the reasons people choose to do things that either harm or enhance their health are complicated and they often escape quantitative measures, and I needed a better understanding of the human psyche." He felt that HBS provided that depth through its theoretical and methodological approach. He now finds himself working in interdisciplinary teams where he brings his expertise as an epidemiologist and a health science researcher to groups of clinicians and other providers. 
During the program, Mark most enjoyed his time in the classroom with faculty and fellow students. He says that the evening classes and the way faculty organized them were always the highlight of his week. He enjoyed the robust learning environment, stimulating discussion, and people learning together. Faculty were also a highlight of the program. Mark recounts David Tracer, PhD reading his work. "Faculty members like Tracer called me out for poor work. At the time I thought I was pretty smart, but that kind of rigor and feedback helped me grow." He also shares that "David Tracer is a brilliant individual and was always accessible."  
For anyone applying to the program Mark recommends, "Don't cut corners in order to just complete the degree. Invest more time than the program asks of you. Own your learning and pursue excellence in your research area. If you just want the initials of a PhD after your name it isn't worth the amount of work it takes. Apply yourself fully and become the scholar and practitioner that you want to be."