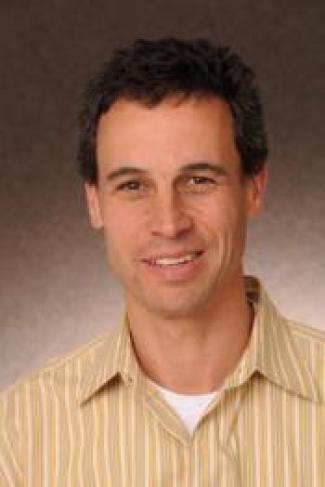 Associate Professor
English
Mailing Address:
Department of English
Campus Box 175 
P.O. Box 173364
Denver, CO 80217-3364
Office Location:
1015 Ninth Street Park, Office 204
Denver, CO 80217
Mondays and Wednesdays
11:00-12:00 pm
---
About Dr. Philip Joseph:
I have been teaching courses in modern American literature and ethnic American literature since 2002. In 2007, I co-founded the Colorado Center for Public Humanities at UCD, and then served as its director from 2007-2014. My book, American Literary Regionalism in a Global Age, was published by LSU Press in 2006, and my articles have appeared in Genre, PMLA, The New Centennial Review, American Literature, English Language Notes, MELUS, Studies in American Fiction. I am currently working on a book (Rogues in Combat: The Deep History of the Picaresque War Narrative, 1668-Present) examining the global migration of the rogue's narrative as a form for telling the story of a recent historical war.
---
Publications:
"The Intelligence of the Female Adventurer: Homeland as a Secret History of War," Genre 52.1 (April 2019): 25-50.
"Regional Literary Expressions."  Blackwell Companion to American Literature. Vol. 3: 1914-
Present.  (2019), 18-32.
"The Pícaro at War: Vernacular Language and Violent Conflict in Grimmelshausen and Saro-Wiwa," PMLA  131.5 (October 2016): 1284-1298.
"Soldiers in Baltimore: The Wire and the New Global Wars." CR: The New Centennial Review 13.1 (Spring 2013), special issue on "Peace and War": 209-240.
"Literary Lawlessness: Sozaboy and the Case of the Child Soldier in Fiction." English Language Notes 49.2 (Fall/Winter 2011), special volume on "The Shape of the I": 89-100.
"Dead Letters and Circulating Texts: On the Limits of Literary Archiving." English Language Notes 45.1 (Spring/Summer 2007): 5-20.
American Literary Regionalism in a Global Age (LSU Press, 2006).
"The Verdict from the Porch: Zora Neale Hurston and Reparative Justice." American Literature 74.3 (2002): 455-483.
"Unsettling the Exodus: Abraham Cahan's Deliberation in American Fiction." MELUS 27.4 (2002): 3-32.
"Landed and Literary: Hamlin Garland, Sarah Orne Jewett and the Production of Regional Literatures." Studies in American Fiction 26.2 (1998): 147-170. Reprinted in Cengage Learning in Short Story Criticism, vol. 117.
---
Areas of Expertise: American Literature; African American Literature; History of the Novel; Literature and Vernacular Language; War in Literature
---
Courses Taught:
Genres of Writing: Adventure Narrative

Jazz in American Literature and Culture

American Literature from the Civil War

Introduction to Literature

Willa Cather and American Modernism

Literature of the American City

The Harlem Renaissance

Race and Ethnicity in American Literature

African American Literaturte

The American Short Story

Travel Writing and American Literature

Critical Writing
---