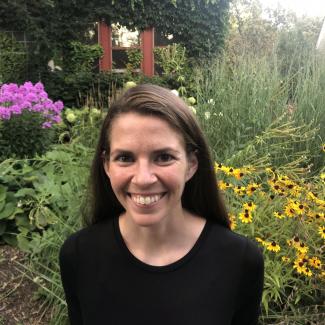 Assistant Professor
English
Mailing Address:
Department of English
Campus Box 175 
P.O. Box 173364
Denver, CO 80217-3364
Office Location:
1051 NP
Room 200
By Appointment
---
Areas of Expertise
Rhetoric of Health & Medicine; Technical and Professional Communication
---
Brief Bio
Kari Campeau teaches courses and conducts research in technical & professional communication, writing studies, and rhetorical studies of health and medicine. Her research uses community-engaged fieldwork and human-centered design methods to study patient experiences and healthcare decision-making. Her current research addresses vaccine hesitancy and decision-making and experiences of vulnerability, shame, and connection with automated healthcare.
---
Selected Publications
Campeau, K. (2019). Vaccine Barriers, Vaccine Refusals: Situated Vaccine Decision-Making in the Wake of the 2017 Minnesota Measles Outbreak. Rhetoric of Health & Medicine, 2(2), 176–207.
Campeau, K. (2019). Rethinking Person-Centeredness: Contestations of Disability, Care, and Culture at the Social Service Application Interface. Journal of Technical Writing and Communication, 49(4), 383-410.
Campeau, K. (2018). Adaptive frameworks of chronic pain: Daily remakings of pain and care at a Somali refugee women's health centre. Medical Humanities, 44(2), 96-105.
---
Courses Taught
Technical Writing
Advanced Topics in Writing and Digital Studies: Usability & User Experience