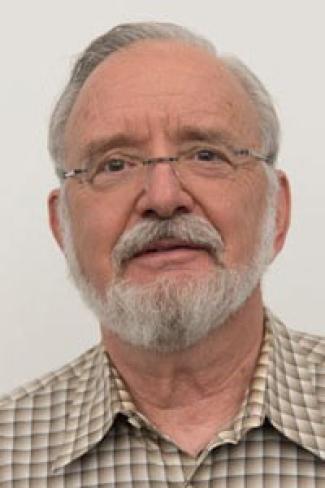 Affiliate Faculty
Department of Chemistry
Education & Degrees
Ph.D., Biophysics, Harvard University, 1969
B.A., Chemistry, Carleton College, 1963
Bio
Professor Markley's interests include applications of NMR spectroscopy to biological systems
Selected Publications
A full list of publications: https://scholar.google.com/citations?hl=en&user=GzCu698AAAAJ&view_op=list_works&sortby=pubdate
Coordination of Di-Acetylated Histone Ligands by the ATAD2 Bromodomain. Evans CM, Phillips M, Malone KL, Tonelli M, Cornilescu G, Cornilescu C, Holton SJ, Gorjánácz M, Wang L, Carlson S, Gay JC, Nix JC, Demeler B, Markley JL, Glass KC. Int J Mol Sci. 2021 Aug 24;22(17):9128. doi: 10.3390/ijms22179128. PMID: 34502039 Free PMC article.
ISCU interacts with NFU1, and ISCU[4Fe-4S] transfers its Fe-S cluster to NFU1 leading to the production of holo-NFU1. Cai K, Frederick RO, Markley JL. J Struct Biol. 2020 May 1;210(2):107491. doi: 10.1016/j.jsb.2020.107491. Epub 2020 Mar 6. PMID: 32151725 Free PMC article.
Templated Collagen "Double Helices" Maintain Their Structure. Tanrikulu IC, Westler WM, Ellison AJ, Markley JL, Raines RT. J Am Chem Soc. 2020 Jan 22;142(3):1137-1141. doi: 10.1021/jacs.9b07583. Epub 2020 Jan 8. PMID: 31895554 Free PMC article.
Solution structure of human myeloid-derived growth factor suggests a conserved function in the endoplasmic reticulum. Bortnov V, Tonelli M, Lee W, Lin Z, Annis DS, Demerdash ON, Bateman A, Mitchell JC, Ge Y, Markley JL, Mosher DF. Nat Commun. 2019 Dec 9;10(1):5612. doi: 10.1038/s41467-019-13577-5. PMID: 31819058 Free PMC article.
I-PINE web server: an integrative probabilistic NMR assignment system for proteins. Lee W, Bahrami A, Dashti HT, Eghbalnia HR, Tonelli M, Westler WM, Markley JL. J Biomol NMR. 2019 May;73(5):213-222. doi: 10.1007/s10858-019-00255-3. Epub 2019 Jun 4. PMID: 31165321 Free PMC article.
Mitochondrial metabolism promotes adaptation to proteotoxic stress. Tsvetkov P, Detappe A, Cai K, Keys HR, Brune Z, Ying W, Thiru P, Reidy M, Kugener G, Rossen J, Kocak M, Kory N, Tsherniak A, Santagata S, Whitesell L, Ghobrial IM, Markley JL, Lindquist S, Golub TR. Nat Chem Biol. 2019 Jul;15(7):681-689. doi: 10.1038/s41589-019-0291-9. Epub 2019 May 27. PMID: 31133756 Free PMC article.
Function and solution structure of the Arabidopsis thaliana RALF8 peptide. Frederick RO, Haruta M, Tonelli M, Lee W, Cornilescu G, Cornilescu CC, Sussman MR, Markley JL. Protein Sci. 2019 Jun;28(6):1115-1126. doi: 10.1002/pro.3628. PMID: 31004454 Free PMC article.
Architectural Features of Human Mitochondrial Cysteine Desulfurase Complexes from Crosslinking Mass Spectrometry and Small-Angle X-Ray Scattering. Cai K, Frederick RO, Dashti H, Markley JL. Structure. 2018 Aug 7;26(8):1127-1136.e4. doi: 10.1016/j.str.2018.05.017. Epub 2018 Jul 5. PMID: 29983374 Free PMC article.
Spin System Modeling of Nuclear Magnetic Resonance Spectra for Applications in Metabolomics and Small Molecule Screening. Dashti H, Westler WM, Tonelli M, Wedell JR, Markley JL, Eghbalnia HR. Anal Chem. 2017 Nov 21;89(22):12201-12208. doi: 10.1021/acs.analchem.7b02884. Epub 2017 Nov 7. PMID: 29058410 Free PMC article.
Progressive Stereo Locking (PSL): A Residual Dipolar Coupling Based Force Field Method for Determining the Relative Configuration of Natural Products and Other Small Molecules. Cornilescu G, Ramos Alvarenga RF, Wyche TP, Bugni TS, Gil RR, Cornilescu CC, Westler WM, Markley JL, Schwieters CD. ACS Chem Biol. 2017 Aug 18;12(8):2157-2163. doi: 10.1021/acschembio.7b00281. Epub 2017 Jul 12. PMID: 28617580 Free PMC article.