Meet Cohort 5!
Mauricio Garcia's research mentor is Dr. Carly J. Leonard, Assistant Professor, at the CU Denver Department of Psychology. As an undergraduate research assistant in the Lab for Integrative Vision, Mr. Garcia investigates the relationship between saccadic eye movements and working memory.  Mr. Garcia was nominated to serve as an ambassador for the Student Advisory Council for the College of Liberal Arts and Sciences and was also awarded membership to the National Honors & Leadership Society.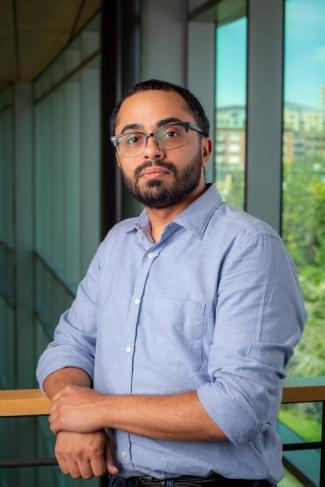 Alyssa Salazar's research mentor is Dr. Jeffrey Jacot, Associate Professor in the Department of Bioengineering and the CU School of Medicine on the Anschutz Medical Campus. Ms. Salazar's research investigates the differences in cardiomyocyte shape, proliferation rate, and sarcomere organization of hypoplastic left heart syndrome patients, compared to healthy controls. Ms. Salazar entered the MARC program highly decorated; she has been awarded the Virginia T. Schuman Engineering Scholarship in 2019, the Bill and Jean Hemphill Library Scholarship for in 2019, the Engineering Dean's Scholarship in 2019, and a travel scholarship to present her work at the 2019 SACNAS conference.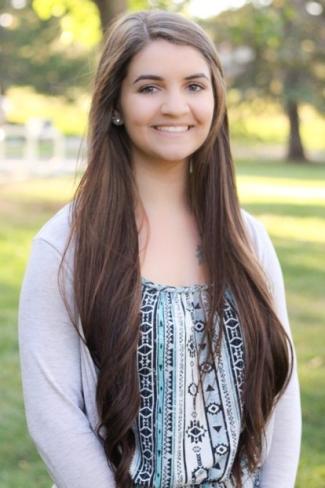 Kate Fitch's is public health major working Dr. Jimi Adams, Professor in the CU Denver Health and Behavioral Sciences Department. Ms. Fitch is currently working with Dr. Adams' ongoing IDEAS (Interdisciplinary Dynamics in Emerging Areas of Science) project, which involves mapping citation networks in the field of population health. Ms. Fitch was awarded the Messamore Mental Health Endowed Scholarship from CU Denver's Department of Health and Behavioral Sciences for her interest and promise in future population mental health research and earned Grand Prize for best poster at the 2019 Data to Policy Symposium.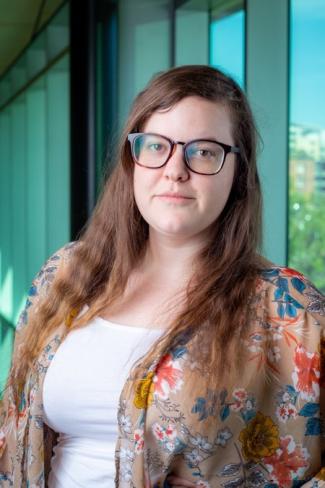 Hendrick Lopez-Beltran's research mentor is Dr. Erik Oleson, Associate Professor at the CU Department of Psychology. Mr. Lopez-Beltran's research is focused on characterizing the effect of drugs of abuse on transient dopamine release within the nucleus accumbent shell as it relates to learning, motivation, and reward. To study this, Mr. Lopez-Beltran utilizes fast scan cyclic voltammetry (FSCV) which allows for real time identification of chemical concentrations within a target area.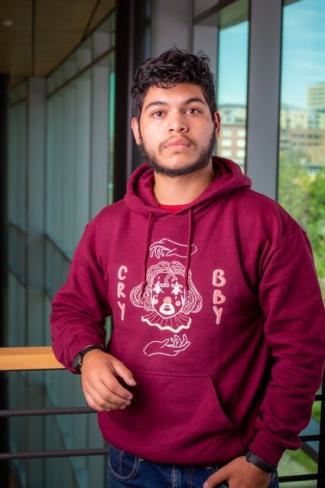 Alex Plonski is a chemistry major and recently completed a research rotation in the Department of Chemistry and is exploring additional opportunities on the Anschutz Medical Campus. He is specifically interested in reforming industrial research practices to be more inclusive and better serving to the community.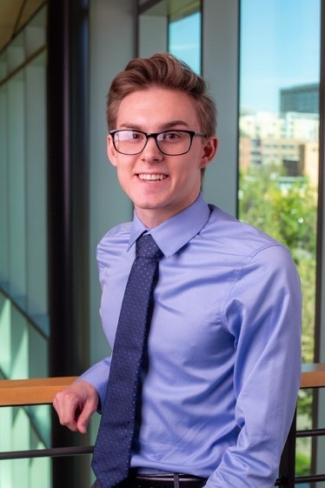 Oniza Chaman is a biology major working with Dr. Erik Oleson investigating the importance of dopamine signaling in avoidance behavior. Oniza is exploring future research opportunities once she graduates with the goal of pursuing an MD/PhD.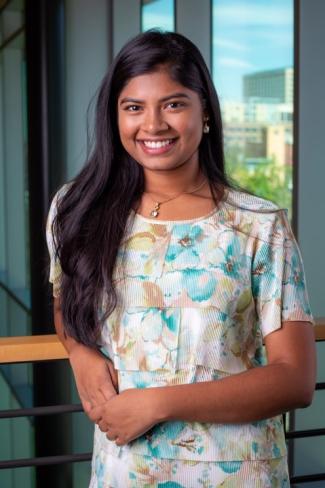 John Wiseman is psychology major working with Dr. Ben Greenwood investigating the beneficial effects of exercise in mitigating the negative effects of stress and traumatic events. Specifically, he has studied the importance of midbrain activation in blocking fear renewal. John is interested in applying what he has learned in Dr. Greenwood's lab in a clinical setting.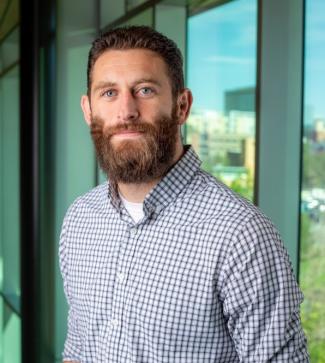 Cameron is a biology major working with Dr. Amanda Charlesworth studying gene expression in early development and how particular cellular pathways are used at the right time and place. Cameron is interested in becoming a physician scientist once he graduates.
Cohort 4 has been selected!
Lisette Martinez is a public health major who is working in Dr. Sara Yeatman's lab which is focused on reproductive health, fertility, and educational outcomes. She is specifically interested in in demography and social epidemiology, and plans to pursue a PhD in a health and behavioral sciences program. 
Tanja Kovacevic is a Chemistry major also pursing a minor in Mathematics. She works in Dr. Hai Lin's Computational Chemistry Lab probing the dynamics of the villin headpiece subdomain HP-36.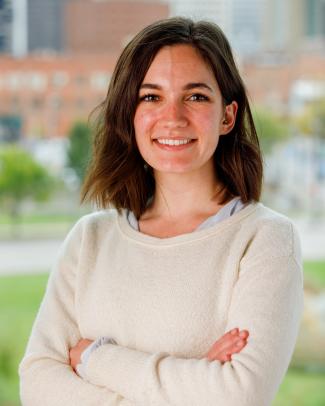 Aleezah is a BS in Biology major, with a minor in Behavioral Cognitive Neuroscience and the Philosophy of Science. She is currently working in Dr. Greenwood's Exercise Behavioral Neuroscience lab, with a focus on the neural circuitry of learning, specifically, the role of the striatum in fear extinction learning and memory. This research is implicated in the synthesis of novel therapeutic methods for PTSD.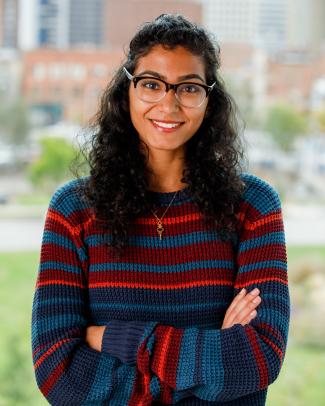 Mathew Mitchell is a biology major working in Dr. Christopher Phiel's Lab where he is studying molecular pathways regulating the pluripotency of embryonic stem cells. Over the Summer, he participated in The Howard Hughes Medical Institute's Exceptional Research Opportunities Program (HHMI EXROP) in Dr. Catherine Dulac's lab at Harvard University. There, he studied genomic imprinting within the developing mouse cortex.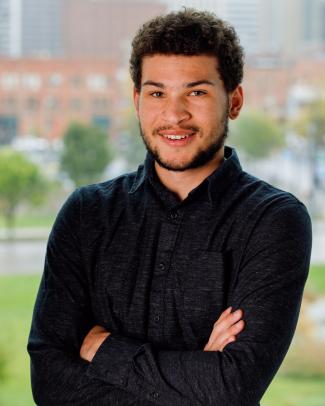 Nicolette Moya is double majoring in Biology and Psychology, and currently works in Dr. Ben Greenwood's Exercise Behavioral Neuroscience lab researching the underlying neurological mechanisms of how exercise can treat stress-related psychiatric disorders, such as PTSD. In the future, she plans to obtain a Ph.D in neuroscience or a related field. Over the Summer, 2018, she completed Summer Research Experience internship at Columbia University in Nobel Laureate Eric Kandel's laboratory. Under the supervision of Arun Asok, she researched learning and memory, and specifically fear memory.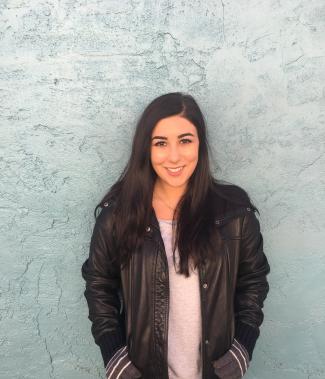 Ryan Leman is a double major in Psychology (BS) and Biology (BS), and is currently working in Dr. Erik Oleson's lab researching drug addiction. In the future, he plans to obtain a PhD in a program that utilizes biotechnology to study topics relating to human perception, sensation and possibly cognition.