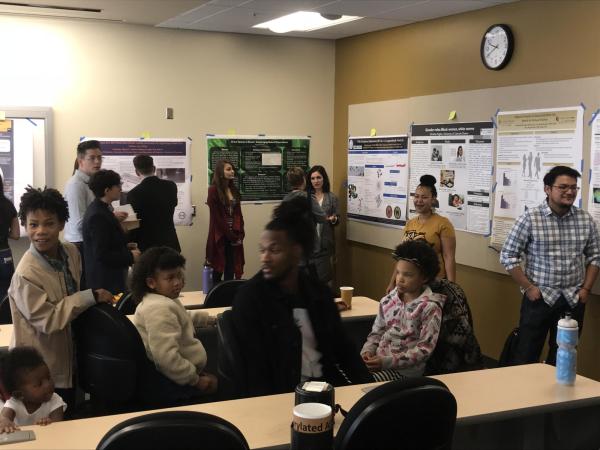 The 1st Annual Diversity in Academic Research Expo (DARE) was a rousing success for MARC students!
Honorable Mention went to MARC scholars  Jennifer Jaime for her reserach on "Sex differences in voluntary exercise behavior", and to Lisette Martinez  for her reserach on "The Influence of School-Based Health Center Access on High School Graduation: Evidence from Colorado". 
MARC Scholar Tanja Kovacevic won 3rd Place for her research on "Villin Headpiece Subdomain HP-36: A Computational Analysis" as did MARC affiliate Nicolette Moya for her work on "The Role of mTOR Signaling in Enhanced Fear Extinction Produced by Acute, Voluntary Exercise" 
MARC Scholar Matthew Mitchell won 2nd Place for his research on "Transcriptional Dynamics of Bcl-x Imprinted Gene Cluster in the Mouse Visual Cortex"
CONGRATULATIONS MARC STUDENTS ON ALL OF YOUR HARD WORK!
McNair and BRAiN scholars were also represented at the event, presenting research from a wide array of disciplines. Good Work Researchers!