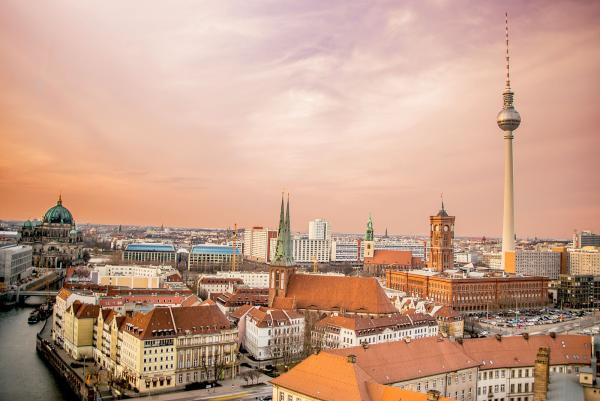 More at: https://clas.ucdenver.edu/polisci/berlin-bridging-global-divides-0
Berlin: Bridging Global Divides
Once at the frontlines of a deeply divided world, today Berlin has emerged as an open and diverse metropolis. Berlin is at the forefront of tackling some of the most pressing challenges of our time such as global climate change and the displacement of people worldwide. With a focus on political topics, this program is ideally suited for PSCI and INTS students. From mid-February to mid-May 2023, students take up to 4 seminars on global environmental destruction, dictatorships, the war in Ukraine, and on LGBTQ+ politics in Berlin.
PSCI 4286/5286 - International Relations: War or Peace
PSCI 4365/5365 - Global Ecological Crisis
PSCI 4224/5224 - Dictatorships in the 21st Century
SOCY 3995 - Global Study Topics (3-6 Credits; graduate students in PSCI can take this class and count it as PSCI 5995 - Global Study Topics
​Students may also intern with German organizations that work with refugees or sustainability/environmental issues. Our local partner in Berlin is the world-renowned Ecologic Institute, an environmental think tank. Students will be housed in central Berlin in shared apartments or with a host family. Students will explore Europe on class excursions. Past trips included weekend-long visits to Copenhagen, Amsterdam, and Dessau.
Eligibility:
CU Denver's Semester in Berlin program is open to all CU Denver students, as well as non-CU Denver students in good academic standing. Non-CU Denver students are not eligible to receive CU Denver credit for the internship component of the program. Non-CU Denver students are encouraged to seek credit for the internship through their home institution. Undergraduate GPA requirement: 2.75. Graduate GPA requirement: 3.0. German language proficiency is not required. 
Applications for PSCI Study Abroad Scholarships open Friday, October 14 and close on Friday, November 1st with a decision by November 18. Apply now by sending your materials to Angela.Schmitt@ucdenver.edu. 
Photo: This file is from Pixabay, where the creator has released it explicitly under the license Creative Commons Zero (see here). File ID: 1249080