Why Geography & Environmental Sciences?
See the world ... and help others see it in ways that benefit their businesses and communities. That sums up the incredible range of options that geographers have for study and work. There are two main branches of geography: human geography and physical geography. Human geographers work in the fields of urban and regional planning, transportation, marketing, real estate, tourism, and international business. Physical geographers forecast the weather, manage land and water resources, and analyze and plan for forests, rangelands and wetlands. Whether at the undergraduate or graduate level, we're confident you'll discover a world of opportunities at the Downtown Campus Geography & Environmental Sciences Department.
---
Program Facilities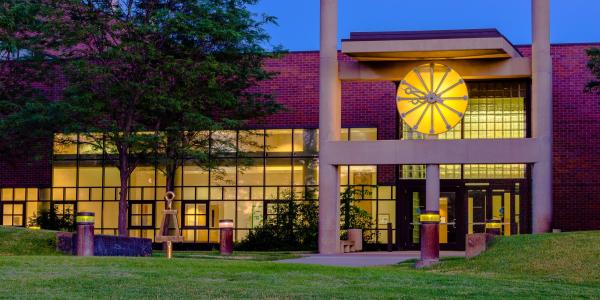 ​The home of the Department of Geography and Environmental Science is the North Classroom Building on the CU Denver campus. 
We are located in the heart of downtown Denver, offering easy access to the wider Rocky Mountain region.
Our facilties include:
​The Facility for Advanced Spatial Technologies (the FAST Lab)
The long-established primary geospatial teaching laboratory on campus, located in the North Classroom Building.
---
The Geo-visualization and Community Engagement Laboratory
A brand new, 750 square foot, state-of-the-art department facility designed to house large format digital presentations, in-person collaborative team working sessions, distance-based collaborative team working sessions, and gallery installations of completed projects. Located in the North Classroom Building.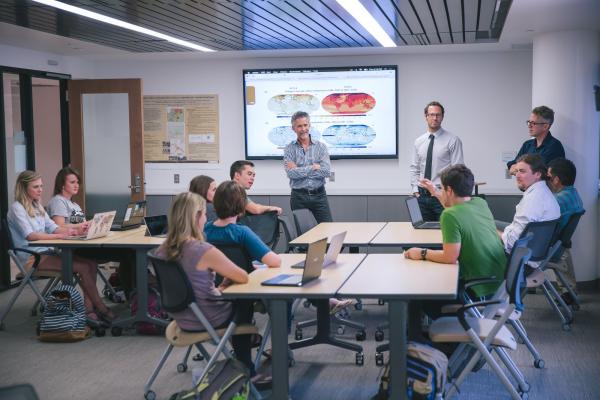 ---
The GES Urban Farm Field Research Station
A 13 acre operating urban farm dedicated to supporting the department's program in Sustainable Urban Agriculture, as well as a range of faculty and student research projects focused on urban farming methods, environmental monitoring, soil and water conservation, and landscape restoration.  Located at the Five Fridges Farm in nearby Wheat Ridge, just to the northwest of downtown.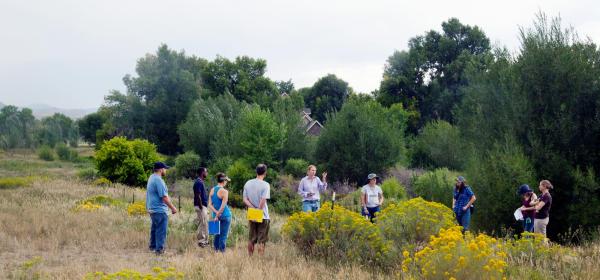 ---
Environmental Science Research Laboratories
There are two faculty research laboratories in the department, one devoted to environmental hydrology/fluvial geomorphology and the other to climate science.  Both are located in the North Classroom Building.