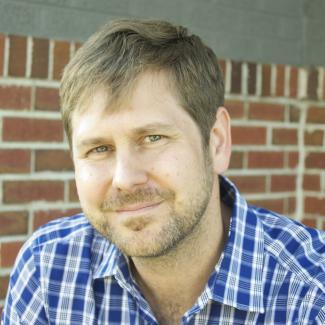 Associate Professor • Editor of Copper Nickel
English
Mailing Address:
Department of English
Campus Box 175 
P.O. Box 173364
Denver, CO 80217-3364
Physical Location:
St. Cajetan's
1200 Ninth Street, Office 105A
Denver, CO 80217
1:00-2:00pm Wednesday & Friday
---
About Wayne Miller:
Wayne Miller is the author of four poetry collections: Post- (Milkweed, 2016), which won the Rilke Prize and the Colorado Book Award; The City, Our City (2011), which was a finalist for the Rilke Prize and the William Carlos Williams Award; The Book of Props (2009); and Only the Senses Sleep (New Issues, 2006). His poems have appeared in many periodicals, including Boulevard, Colorado Review, Crazyhorse, Field, The Kenyon Review, The Paris Review, Poetry, Ploughshares, The Southern Review, and The Washington Post. He has co-translated two books by the Albanian poet Moikom Zeqo: Zodiac (Zephyr, 2015), which was a finalist for the PEN Center USA Award in Translation, and I Don't Believe in Ghosts (BOA, 2007). He has also co-edited three books: Literary Publishing in the 21st Century (Milkweed, 2016), Tamura Ryuichi: On the Life & Work of a 21st Century Master (Unsung Masters, 2011), and New European Poets (Graywolf, 2008). Wayne has received the George Bogin, Lucille Medwick, and Lyric Poetry Awards from the Poetry Society of America; the Bess Hokin Prize from Poetry magazine; a Ruth Lilly Fellowship from the Poetry Foundation; and a Fulbright Distinguished Scholar Award to Queen's University Belfast in Northern Ireland. From 2002-14 he was an editor of the journal Pleiades. He now serves as editor/managing editor of Copper Nickel and directs the Jake Adam York Prize for a first or second poetry collection.
Poetry Collections
Post- (Milkweed Editions, 2016)
The City, Our City (Milkweed Editions, 2011)
The Book of Props (Milkweed Editions, 2009)
Only the Senses Sleep (New Issues, 2006)
Co-Translations
Moikom Zeqo, Zodiac (Zephy Press, 2015; trans. Anastas Kapurani & Wayne Miller)
Moikom Zeqo, I Don't Believe in Ghosts (BOA Editions, 2007; trans. Wayne Miller et al.)
Co-Edited Books
Literary Publishing in the 21st Century (Milkweed Editions, 2015; w/Travis Kurowski & Kevin Prufer)
Tamura Ryuichi: On the Life & Work of a 20th Century Master (Unsung Masters, 2011; w/Takako Lento)
New European Poets (Graywolf, 2008; w/ Kevin Prufer)
---