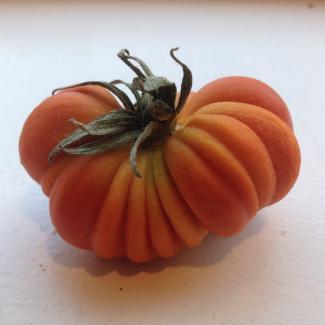 Clinical Teaching Track • Assistant Professor
English
Mailing Address:
Department of English
Campus Box 175 
P.O. Box 173364
Denver, CO 80217-3364
Physical Location:
North Classroom 4020D
OFFICE HOURS:
FALL 2019
TUESDAY/THURSDAY
10:00-11:00
---
About Dr. Christopher Merkner:
Christopher Merkner is the author of the story collection The Rise & Fall of the Scandamerican Domestic (Coffee House, 2014).  His stories have been anthologized in the O. Henry Prize Stories (2015), Best American Mystery Stories (2011), Great Jones Street (2017), and the W.W. Norton anthology, New Micro (2018).  He earned his MFA from the University of Florida and his PhD from the University of Denver.  
---
Publications: 
"What They Presumed," Five Points, Fall 2017 
"Plates, by Bing and Grøndahl,"  (Two Plates), The Museum of Americana, Summer 2017
"Plates, by Bing and Grøndahl," (Six Plates), The Harvard Advocate, Summer 2017
"My Mother in Jönköping," Great Jones Street, Spring 2017
"Children in the Bar," "Little Museums," "Clover" & "New Years Resolution," Five Points, 17.3, Fall 2016
"Pelicans Leaving Rural Pennsylvania," "Returns," & "Common Disagreements," Great Jones Street 
"Human Contact Near Philadelphia, 2012 – 2014," Hayden's Ferry Review, Issue 58,  Summer 2016
"Exquisite, Exemplary" Subtropics, Issue 20/21, Summer 2016
"A Lesser Trouble," Midwestern Gothic, Issue 18, Summer 2015
"Up To and Including Our Limits," Hotel Amerika, Volume 12.2, Winter 2015
"Permission," "Consolation," & "Presentation," D I A G R A M, Autumn 2014
"We Have Them to Raise Us," Chicago Tribune Books: Printers Row Journal, December 2013
"Cabins," Subtropics, Spring/Summer 2013
"Tomtens," Fairy Tale Review, The Grey Issue, Spring 2012
"Our Time in Norrmalmstorg," Laurel Review, Spring 2012
"We Feel and Expect," and "We Figured on a Lifetime," The Collagist, January 2012
---
Area of Expertise:
the short story, the history of the American short story, compressed fiction, the contemporary novel, creative writing pedagogy
---
Courses Taught:
Introduction to Literary Studies, Honors Composition, Introduction to Creative Writing, Fiction Workshop, The American Novel, The American Short Story