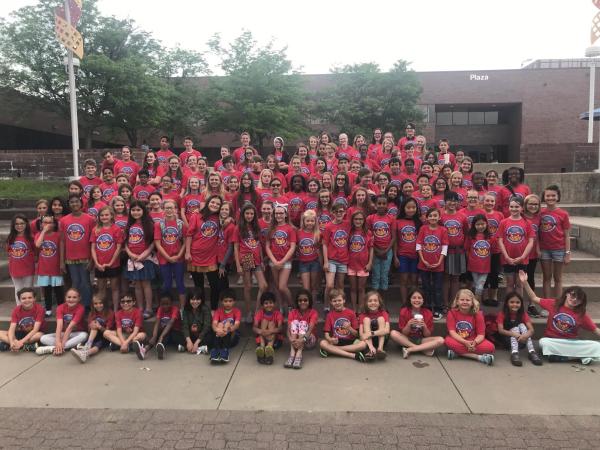 Welcome to the Young Writers Camps Website for the Denver Writing Project!
Attention Young Writers: Please join us for our online Young Writers Workshops! 
Do you love to write? Are you a budding poet, flourishing story writer, or even future famous author? If so, join us for one of the opportunities we create for Young Writers this summer while we write from home, together! Spend some time this summer with other young writers exploring and developing your own creative writing abilities.
July Young Writers Workshop Series
The Denver Writing Project is pleased to announce its continuation of Saturday afternoon online Youth Writing Workshops through the month of July. Please join us for a workshop or three during our "World Building: Exploring Fiction Writing" series. Over the course of three Saturdays, we'll explore building a world from scratch on July 11th, developing character with a fictional world on July 18th, and creating conflict that is consistent with character and setting on July 25th. We are looking forward to a fabulous time writing through July.
July 11th, 1:00 pm - 2:30 pm: Building a world from scratch
July 18th, 1:00 pm - 2:30 pm: Developing character with a fictional world
July 25th, 1:00 pm - 2:30 pm: Creating conflict that is consistent with character and setting
Please complete this form to register.
These workshops will take place via a secure zoom room. Workshops are facilitated by Denver Writing Project teacher consultants who all have a gift and passion for teaching writing. These workshops are $40 each or all three for $100. Youth are welcome to participate in one, two, or all three workshops. Scholarships are available; please contact denverwritingprojectywc@gmail.com for more information. 
If you're interested and able to donate, your contribution is tax-deductible and will enable the DWP to continue its mission of youth writing programming and teacher professional learning. Click this link if you wish to make a contribution and please include "For Denver Writing Project" in the comment box so the funds are routed appropriately.
We invite you to contact us with questions about opportunities for Young Writers at denverwritingprojectywc@gmail.com or 720-446-6048.​