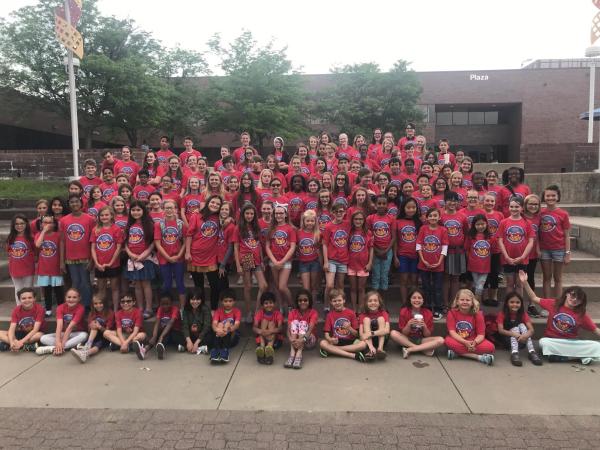 Welcome to the Young Writers Camps Website for the Denver Writing Project!
Registration is Now Open for the 2022 Young Writers Camp at Auraria and at Greenwood Elementary!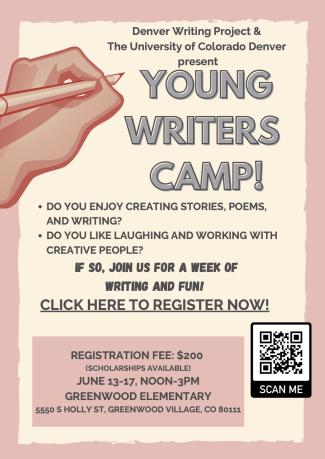 We invite you to contact us with questions at denverwritingprojectywc@gmail.com or 720-446-6048.​
2021 Colorado Young Writers Contest Winners:
13-15 years old Non-Fiction: "This I Believe" Audrey Rosen
13-15 years old Fiction: "Demon on the Mind" Jacob Billings
13-15 years old Poetry: "Static" Katie Kleinman
16-18 years old Non-Fiction: Chih Chen Yeh with "The Music of Weather"
16-18 years old Poetry: Penny Duran with "King's Shadow"
16-18 years old Fiction: Anna Newton with Wisteria Hill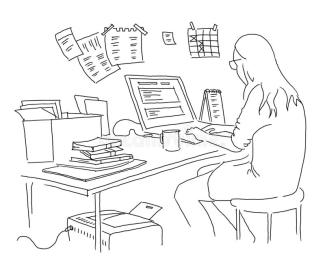 If you're interested and able to donate, your contribution is tax-deductible and will enable the DWP to continue its mission of youth writing programming and teacher professional learning. Click this link if you wish to make a contribution and please include "For Denver Writing Project" in the comment box so the funds are routed appropriately.