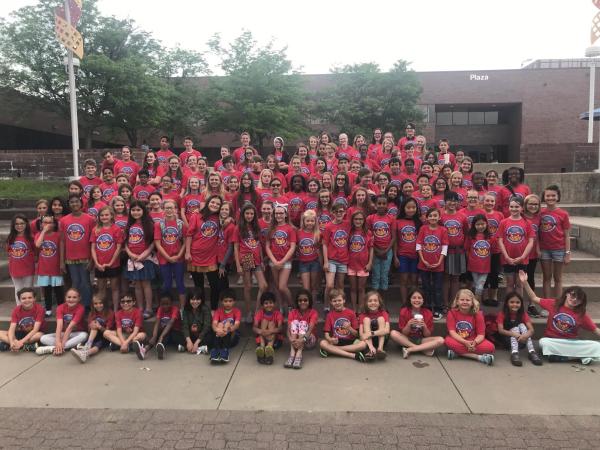 Welcome to the Young Writers Camps Website for the Denver Writing Project!
Attention Young Writers!
Do you love to write? Are you a budding poet, flourishing story writer, or even future famous author? Would you like to write in a relaxed, social atmosphere? If so, join us for one of our Young Writers Camps! Spend a fun-filled week of your summer with other young writers exploring and developing your own creative writing abilities.
The Denver Writing Project offers a range of summer writing camps for students in 2nd through 12th grade. Camp locations include Denver, Aurora, and Centennial. We invite you to contact us with questions about the camps at cathy.casper@ucdenver.edu or (303) 315-7846.​
Writing For Civic Engagement Young Writers Camp:
An engaging academic writing experience for high school students...
The Writing For Civic Engagement Young Writers Camp is for students in grades 7th through 12th who want to hone their argumentative writing skills while writing for civic engagement and social justice. 
Young writers will participate in a variety of writing workshops with professional writers and Denver Writing Project Teacher Consultants and will also experiment with writing arguments in a variety of genres. 
While this camp will emphasize aspects of academic writing, young writers will have the opportunity to write for authentic purposes and audiences about topics and issues that are relevant and important to each individual writer. 
Who: 7th - 12th grades
When: June 10th - 14th, 2019, 9:00 am - 3:00 pm
Where: Auraria Campus, Denver, Building and Room TBD
Cost: $225

Additional Camp Details

Space is limited. Campers will need to provide their own lunch. They can bring a sack lunch or purchase lunch at the Tivoli (Subway, McDonald's, Taco Bell, etc.) Campers are expected to attend all days of the program. Questions can be directed to

scwoodard74@gmail.com
---
Young Writers Camps at CU South Location (formerly Wildlife Experience):
• Who: Enthusiastic Young Writers entering 2nd – 9th grades in the Fall of 2019.
• When: June 17th - 21st, 2019; Monday - Friday, 9am - 12pm.
• Where: CU South Location (formerly Wildlife Experience) 10035 S. Peoria St. Lone Tree, Colorado 80016
• Elementary Camp Leaders: Certified teachers from Cherry Creek Schools - Mary Derbish and Elizabeth Maloney
• Middle School Camp Leaders: Certified teachers from Aurora Public Schools - Jennifer Henderson and Denise Huber
• Guest Writers: Jovan Mays, former Poet Laureate of Aurora
• Friday Celebration: Friends and family are invited to come hear young writers read their
favorite pieces!
• Registration Fee: $250 for each individual for the week.
(The registration fee includes a camp t-shirt)
Cherry Creek Young Writers Camp
During this five-day camp, writing instruction will be provided by Lauren Zuiker from Dry Creek Elementary and Susan Foster from Greenwood Elementary.
Who: Open to students going into 2nd grade through 6th grade.
Where: Heritage Elementary School
6867 East Heritage Place South
Centennial, Colorado 80111
When: July 15th - 19th 2019, Monday - Friday, 9am - 12pm On Friday, there is a potluck breakfast beginning at  9:00 A.M. and families are invited to come hear students share their writing. We are finished by 11:00am on Friday. 
Details: On the final day of the week, Friday, families are invited to come hear students share their writing from the week. We will host a Friday potluck breakfast at 9am and will finish by 11:00am. 
Cost: $225 per child for the week (includes a Denver Writing Project T-shirt)
Registration: Limited to 40 participants.