Fall 2018 Newsletter
---
The 2018 Invitational Summer Institute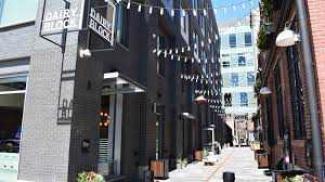 By Keith Garvert
It's just not summer if you aren't thinking about ice cream, warm days, swimming pools, cold drinks on Denver's many cool patios, or writing with the Denver Writing Project. This summer eleven teachers joined us for three weeks to write, share, explore, and evolve as teachers of writing. Our time together included learning from guest writers Nicole Piasecki, Mark Overmeyer, and Jessica Comola. Each guest writer brought fresh ideas and perspectives that challenged us to refine our writing techniques and revise, revise, revise.
One of many memorable events was branching out into downtown Denver with our writing groups to explore the Dairy Block. Each institute teacher reunited with the group at historic Ninth Street Park to share their writing seeds with one another.
At our post-institute meeting in September, our teachers returned to campus to share how their new school year was shaping up and to join together once more to write, laugh, and enjoy the freshly published anthologies created from their wonderful writing over the summer.
Plans are already being made for our 2019 summer institute. We'd love to have you join us or encourage someone you know to apply. Check out our website at https://clas.ucdenver.edu/denverwritingproject/
Happy writing!
The 2018 Advanced Institute
By Blaine Miller
It was an awesome week on campus for the Denver Writing Project Advanced Institute 2018. The first thing people might have noticed was the changing faces of the Advanced Institute. Alice Smith was still one of the facilitators, and I had taken on a new position as a facilitator because Kyle Crawford had moved on as the Director of the DWP.  We all met in the King Center and immediately started writing. Alice gave an awesome introductory lesson on pastiche writing that used various models from young adult fiction. I helped the group draw up some story ideas from their own lives based on the book The Storytelling Animal by Jonathan Gottschall.  After a busy year in the classroom, getting back to writing was a great way to kick off the workshop.
The week focused on personal memoir and the presentations from the invited guests were as strong as ever. Nicole Piasecki invited us to use our core memories to springboard into a topic. Mark Overmeyer delivered on how images and the brain connect in order to use the latest neuroscience for writing and exploration. We had the opportunity to discover our unique identities using multi-media. All three presenters gave the participants insights into teaching in the classroom. Perhaps equally important, we all got insights into our own development as writers. The week was intense yet worthwhile, and folks had ample opportunities to show off their stuff.
Keeping with the AI tradition, the week concluded with a writing marathon. This year the group visited the Denver Botanic Gardens. For a few of us, myself included, it was the first time visiting this little gem of the Mile High City. The flowers were in full bloom, fragrant, and beautiful. Many of the participants found some unique inspiration for their writing. They sat on the benches in the shade, conversed with others, wrote their pens dry.
The week brought some welcomed time to revisit our "inner writer," but it was also a chance to connect, collaborate, explore, and create. I enjoyed seeing some old friends and meeting some new ones. The Denver Writing Project is a special place, and it is always an honor. I am humbled by the great people who make the trip to the CU Denver campus, and not only participate in the Project, but they help move it forward and continue its development.
As always, please tell your colleagues about the work that we do and invite them to one of the events throughout the year. It is solid professional development that applies to just about every aspect of education today. We would love to have them join us. 
The 2018 Tech Institute
By Audra Binney
The Tech Institute (TI) had a great summer operating under its new name (formerly Tech Matters) and in its new on-campus location in the King Center. We were able to enjoy the benefits of being on campus while operating in tandem with the other institutes, and we were still able to get in a significant amount of work time to produce some wonderful products.
Our participants learned about Edpuzzle where we spent some time editing previously-published videos to include commentary, questions, and quizzes for our students. We also played around with tools like Google Classroom, Google Sites, Padlet, Flipgrid, Wix, and even learned how to write code to make our websites better.
In lieu of a textbook this year, we spent some time exploring the Internet and social media to gather resources for learning about technology. We shared our findings and read articles and tweets about the tools we want to work with and about bringing technology into our classrooms.
Our week ended with a presentation of our accomplishments - teachers in the TI teaching teachers in the Invitational Summer Institute (ISI) about some new tech tools and a photo/writing marathon at the Denver Botanic Gardens.
Writing is Power at the Cherry Creek Young Writers Camp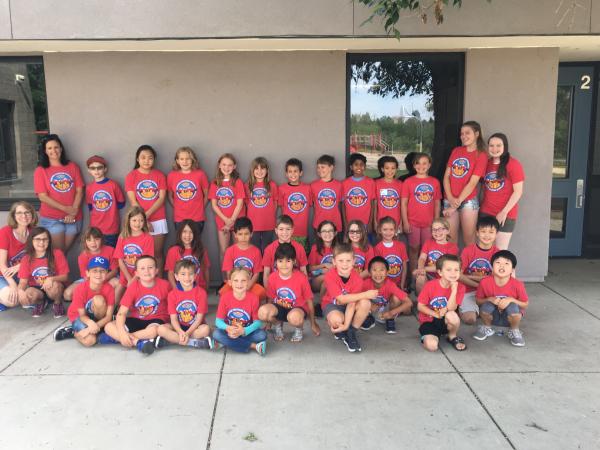 By Lauren Zuiker
Writing is powerful.  We learn this year after year when we see young writers gather at our Cherry Creek Young Writers Camp.  Apprehensive, reluctant, beginning writers join the eager, confident, experienced writers on a week-long journey of writing. The campers soak up every bit of inspiration they can from each other, the guest speakers, and especially from within.
Each day begins with an activity called "Writing into the day" where we get the wheels turning and sweep the cobwebs away.  Some writers return to these quick writes later during the day and transform their jotted notes into poems or narratives.  Sometimes writers find inspiration in the most surprising places.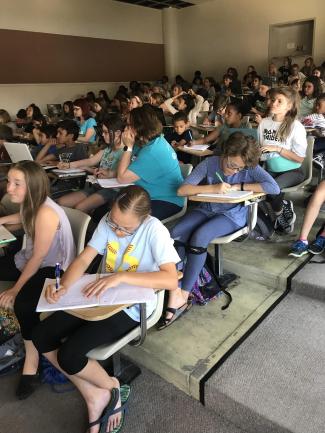 This year we led the young writers in a Writing Marathon in the space surrounding Homestead Elementary.  I think this was my favorite day of camp. We took notes, drew pictures, and played in nature - all parts of observing and listening to Mother Nature and then putting it into our own words.   The young writers were like little explorers and scientists searching for the words of wisdom they longed to hear from the babbling brook or the birds chirping from the trees. 
As always, every young writer leaves camp at the end of the week a changed person.  They see themselves as writers and know that the power to write is within them.
Auraria Young Writers Camp 2018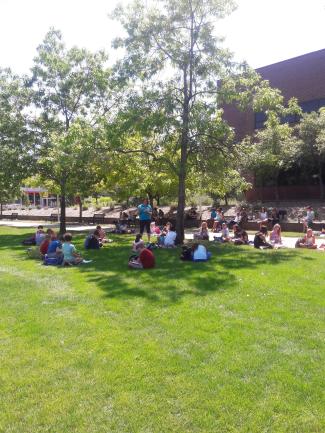 by Tiffany LoSasso
Every June, over 100 writers from 4th - 12th grade congregate on Auraria's campus to hone their writing passion. The Denver Writing Project sponsors this Young Writers Camp where young writers from all over the metro area - and even out of state - come together to learn, to collaborate, to explore, but most of all, to write.
I have had the pleasure of working with YWC for the last five summers, and everyone who knows me knows that it is my favorite part of the year. The writers that attend this camp are so eager to write and share. The most common feedback we get is the request for more writing time. These writers are so creative and excited about their work-- it is an inspiring way for all involved to start our summer.
The camp is separated into three different groups: 4th – 6th, 7th – 8th, and 9th -12th graders. Each group works with their "homeroom" facilitators but is also visited by various other camp leaders who facilitate workshops on various genres to expand their writing. This year, I ran a session all about fanfiction writing, which was met with giddy applause and uniquely strange ideas. Jennifer Henderson facilitated a session in a similar vein: parody writing. Writers worked on song parodies and some even demonstrated their vocal talents when it was time to share. The young writers created Facebook profile pages for various heroes to dig into character development with Raylene Kaufman. Finally, Joe Dillon introduced the writers to digital writing programs and platforms.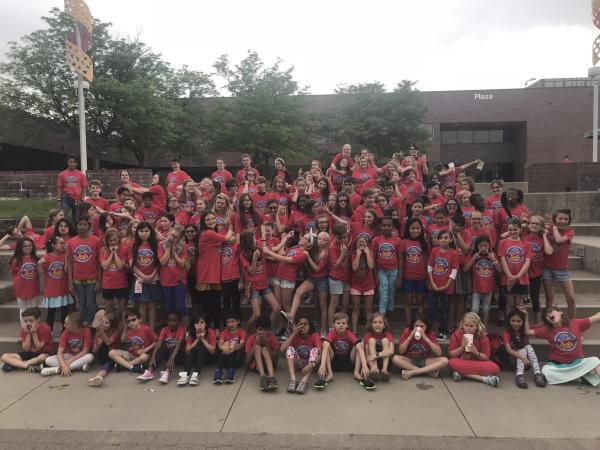 Not only do the leaders of camp facilitate workshops on various writing topics, but each year there are a variety of professional writers from Denver who come in to talk with the young writers about their writing lives. Typically, the visiting authors will explore the publishing process (an aspect of writing that many of the young writers are interested in), their inspiration, their writing process, and the act of leading the young writers in a practice of some kind.
This year we were honored to welcome Suzi Q. Smith, Jessica Comola, Tim Earley, and Sara Jade Alan. Suzi Q. Smith is a performance poet who works with various programs to teach performance skills. Our young writers crafted rhythmic poetry with unfamiliar words during Suzi's workshop. Jessica Comola and Tim Earley, both poets, worked with the young writers on dream writing and focusing on details. Sara Jade Alan is a young adult writer who led a fiction writing workshop centered around the ways we develop character through exploring feelings and emotional response.
An incredible week must have an incredible last day. The young writers spent Friday morning conferring, collaborating, revising, and finalizing a piece to share at the Friday afternoon celebratory reading. Parents, family members, and friends came to hear the young writers read an excerpt of their work from their time at camp. The air was always full of excitement and pride from all our writers as we waved goodbye. Luckily, we get to see many of them year after year.
Writing for Civic Action Young Writers Camp: June 2018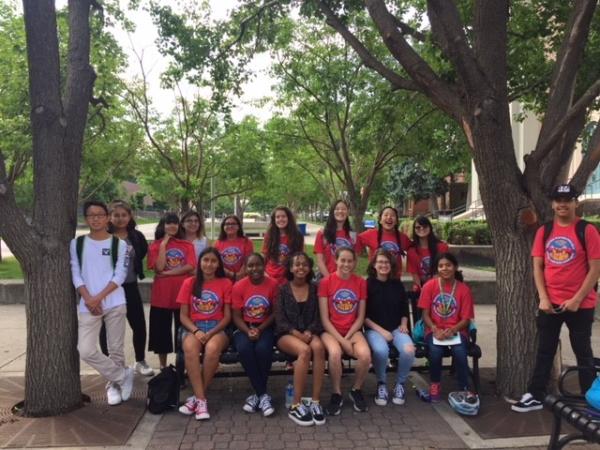 By Christy May
This year, young writers from around the Denver Metro Area met on campus at the University of Colorado Denver for the 2nd Annual Writing for Civic Action Young Writers Camp.  Our writers had the opportunity to write with and learn from some fabulous guest speakers, to workshop pieces of their own, and even to use their writing to encourage civic action around their immediate communities.
With our guest writers, Jovan Mays, Suzy Q. Smith, Adrian Molina, and Assetou Xango, the young writers wrote poems, heard slam poetry performed, created blackout poetry, shared narratives, and much more.  Students engaged in activities to develop their own identities and beliefs in the world of social justice. They created a multitude of pieces in varying genres to workshop with each other with the help of the guest writers.  With the idea that change starts small, our young writers examined their communities for places where they could improve their immediate surroundings.  Creating and chalking "kindness haikus" across campus helped our writers start small but make an impact on those around them. 
We also completed a writing marathon where the participants gained inspiration from their surroundings.  Each writer also joined a network through the National Writing Project where they were able to share their work with other young writers across the nation. The culmination of our time together was a final performance day where our writers shared their polished pieces with friends and family members.  Many of them put their words to music or shared art with their writing, but each writer stood proudly in front of a room full of guests to share their vision of a better world.
Pine Ridge Young Writers Camp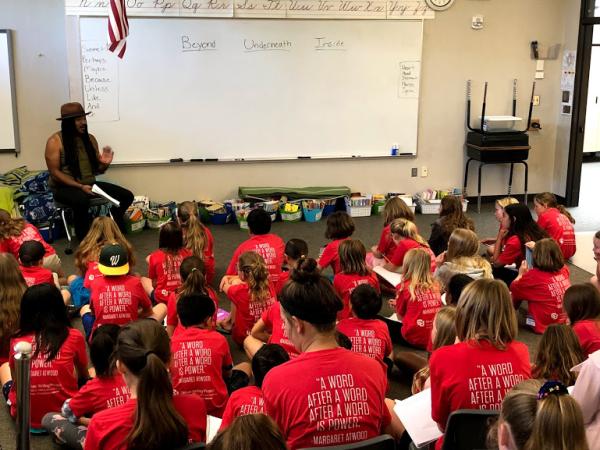 By Elizabeth Maloney and Jennifer Henderson
"Either write something worth reading or do something worth writing." -Benjamin Franklin
This past summer, over 60 young writers and four local teachers convened upon Pine Ridge Elementary in Aurora for our annual South Campus Young Writers Camp. For an amazing week, elementary and middle school students wrote and laughed and wrote some more, living up to both pieces of Franklin's advice.
Each day at camp began with various "Writing into the Day" prompts and then some sharing. Instructors intentionally mirror the writing warm-ups to the work that teachers do in the Denver Writing Project at the CU Denver Campus. Just like the adults at DWP, every young writer uses their vulnerability and courage and dives into each morning's challenge.  Instructors are amazed at how the simple process of writing, mixed with fun writing games and warm-ups, instantly creates a tight writing community.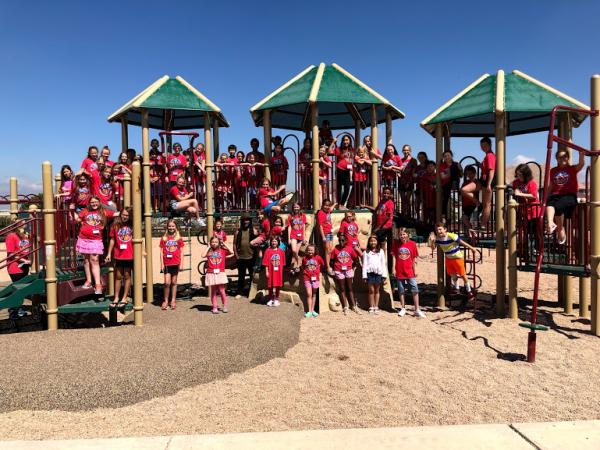 The focus on our camp centers around "How do Writers find Inspiration?"  Highlights of the camp included: Black-Out Poetry, Nature Sensory Walk, emotion poetry and much more. Guest poet Jovan Mays and guest author Kathleen Pelley are always favorite writing mentors. Ending the final day with sharing and treats for friends and families made our 2018 camp a great success. In closing, here is what some of our writers' thought when they reflected on the camp:
"I've learned there can be no 'have to.'"
"This proved I really am a writer."
"I've learned that when you write, you can become a better person."
"Writing can heal hearts."
Newsletter Editorial Staff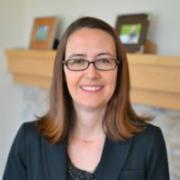 ​
Editor in Chief: Julie Vick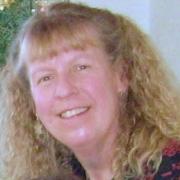 ​
Copy Editor: Maryann Hoffmann
Spring 2018 Newsletter
Writing Marathon at Museum of Nature and Science
By Alice Smith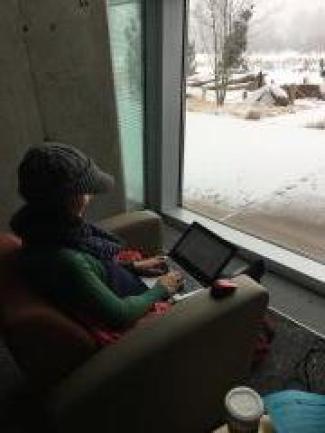 Twelve teachers from across the state gathered together on Saturday, February 10th for an indoor writing marathon. Thanks to our partnership with the Denver Museum of Nature and Science, we were able to gain access to the museum before it opened, and they donated the use of one of their classrooms for the day so that writers could have a home base. 
We began the day with DWP Director Kyle Crawford delivering a few announcements about summer programs. Johanna Zablocki, president of the Colorado Language Arts Society (which helped promote the writing marathon), also spoke about the upcoming CLAS conference. (Information about requests for proposals for that conference can be found on the CLAS website.) Additionally, Robert Payo from the educational staff at the DMNS shared some information about professional development available through the museum.
After announcements and some Q & A, we completed a writing into the day activity that was inspired by the sparkword "exploration." We had a short amount of time for sharing; then teachers were free to explore the museum working on projects of their choice or experimenting with various writing prompts that were aligned with the exhibits. 
At the end of the day, we gathered together once again for sharing writing and reflecting on our experience. Many teachers spoke about what a gift it was to have time to be creative and nurture the writers within. Two of our frequent marathon participants mentioned the fact that they consider this marathon time sacred: they register way in advance and don't allow any other obligations to interfere with their day devoted to writing. 
All the marathon participants spoke about how freeing it was to have unstructured time to write, and the group discussed ways to incorporate more organic writing time in the classroom as well. It was definitely an inspiring day all around.
DWP visit to Washington D.C.
By Miranda Egger
Before legislation hunkers down for the upcoming election campaign season (reminder: 1/3 of the Senate and all of the House Representatives are up for re-election in November), we're on the hill again to remind legislators of our existence. They're busy like always. This time, their energy is being eaten up by balancing two budgets FY 17/18 and FY 18/19, dealing with rampant ever-shifting priorities and mixed directives, and managing the myriad gaps in support staff.
The good news? Secretary of Education DeVos' has published a series of departmental grant priorities that reflect a value in literacy and in supporting effective instruction, so with any luck, upcoming grant opportunities will reflect those values with fiscal support. 
On a separate, fun note, we found the halls of the underground tunnel (from the Senate buildings to the Capital building) lined with artwork of high school students from every state, so some of the amazing work our students are doing is being displayed for legislators. 
Of course, there's bad news too: the House Education Bill eliminates all federal funding for support of teachers, principals, and a more general education workforce—even the competitive grant funding that we've been working with for years. The Democrats in the House have responded with a bill of their own (that includes $2 billion in education preparation funding), but neither bill has made it to the floor of the House (lots of partisanship playing into this non-vote).
The President's budget is equally dire. His proposed budgetary priorities, like the House, aim to eliminate all funding for educator preparation, alongside the monies distributed to states to be disperse to varied districts, funding for preschool initiatives, etc., etc…. You get the point. The proposed budgets, while certain to be DOA, set the tone for a federal government that doesn't see much use in education funding.
Sarah Woodard, Bud Hunt, and I know, as we walk into each of those offices, that there are a lot of forces working against federal support for education, but here's what we keep in mind as we visit with those legislators and their top education aides: advocacy is education, and our job is to educate the legislators about the extensive work of those federal dollars—specifically, the work of our local sites: our Young Writers' Camps; our College, Career, and Community Writers Program (C2WP); our work with local school districts; etc….
We take with us glossy research findings and stories of student and classroom success—both seem to capture their attention—and we remind them that the investment in professional development for teachers has a ripple effect on other educators, on their students, on their communities. We remind them that "70 percent of NWP teachers remain in the classroom throughout their careers, and 98 percent stay in education until they retire," and that NWP teachers "serve an average of 22.7 years in education—more than 50 percent longer than teachers in general" (NWP Legacy Report, 2007). 
We ask the legislative aides to share their experience with writing, and note that overwhelmingly, they tell us that the skills they most use in their jobs are writing and reading. Some even tell us that they were once teachers, and that writing was the hardest thing to teach but also the most rewarding. We share stories from the Young Writers' Camps. We speak of the teachers and their varied projects back in Colorado. We tell stories—the most powerful form of advocacy.
So, please share your stories. If something cool happens in your classrooms or workshops that was connected to DWP in any way, jot it down, take a pic, send it my way; we'll include it in the show-n-tell materials we take to D.C. next year. 
Summer Program Plans
Advanced Institute Plans
By Alice Smith
Whether they're long or short, classic or modern, fiction or nonfiction, the power of stories is undeniable. That's why storytelling is the theme for this summer's Advanced Institute (AI). 
The Advanced Institute is the perfect place for Invitational Summer Institute (ISI) Alumni to come together once again. Those who haven't completed the ISI but who are looking for a place to work on their writing projects and professional demonstrations are welcome as well. 
This summer, we will join the ISI for professional writing demonstrations from  Nicole Piasecki, Mark Overmeyer, and Jessica Comola, who will cover topics such as creative nonfiction and multimedia storytelling. Additionally, the Advanced Institute will offer two bonus demonstrations from Blaine Miller "Tapping the Power of Storytelling" and Lindsay Brown "StoryCorps: Storytelling for Empathy and Understanding."
All participants will receive a copy of The Storytelling Animal by Jonathan Gottschall, and we will discuss parts of the book during an afternoon book study. In addition to the writing time and workshop time with writing groups, AI participants will finish off the week with a writing marathon at the Botanical Gardens. Register today. We look forward to sharing stories with you.
Invitational Summer Institute
The Invitational Summer Institute will take place during three weeks in June this year. Participants will gather on the Auraria Campus to learn proven methods for teaching writing; to study research, theory, and pedagogy for teaching writing; and to work on their own self-designed writing projects. Applications for the program closed on April 15th.
The Technology Institute
The Technology Institute offers K-16 teachers a chance to connect with other educators, discover multimedia resources, and create multimedia learning experiences.
Young Writers Camps
The Denver Writing Project offers a range of summer writing camps for students in 2nd through 12th grade. Camp locations include Denver, Aurora, and Centennial. DWP is offering three specialty camps this year.
Auraria Flagship Young Writers Camp:
Young Writers Camps at Pine Ridge Elementary:
Writing For Civic Action Young Writers Camp:
Cherry Creek Young Writers Camp at Homestead Elementary
Calls for Submission
Check out these publications that are looking for writing submissions:
DWP Dispatch Editorial Staff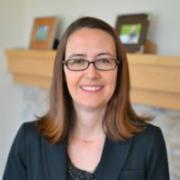 ​
Editor in Chief: Julie Vick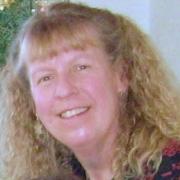 ​
Copy Editor: Maryann Hoffmann