Registration for 2022 Young Writers Camps is Now Open!
Registration for the Cherry Creek Young Writers Camp is Now Open!

ADVANCED INSTITUTE on AURARIA CAMPUS!!! and FREE!!!
Each summer, the Denver Writing Project offers a week-long Advanced Institute for educators to develop their own writing and work on becoming better teachers of writing. For the first time in TWO YEARS, we're back on Auraria Campus!!   ​
Teachers from all disciplines and all grade levels are welcome to join us for a week committed to themselves and each other as we continue to develop our skills as teachers/writers. During the week we'll write, share effective practices in the teaching of writing, attend short seminars offered by professional writers and teachers from our area, and be in community with one another to restore and revitalize. 
When: Monday June 6th - Friday June 10th; 9am - 3pm
Where: Auraria Campus
ENGL 5140 - Online Graduate Course: June 6th - July 30th, 2022
This is an 8-week, asynchronous online course taught by CU Denver English and Education Instructor Sarah Woodard who has also researched and developed the course's curriculum with the National Writing Project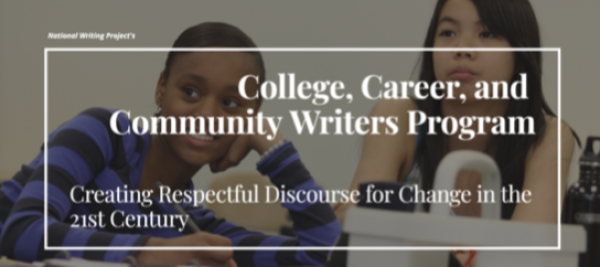 Thank you for your donations during the Spring of 2020. Your generous support made it possible for us to offer a variety of programming for young writers from May - July 2020 despite financial uncertainty. While we will no longer be operating at any kind of loss in 2021, your donations can still support those who want to write with us, but cannot afford the tuition for whichever event or camp they want to attend. We offer scholarships to any writer who fits this description; anyone who wants to write with us can. Any financial support you are willing to offer will contribute to this effort. 
*If making a donation please make sure to write "For the Denver Writing Project" in the Comments box. This will specifically ear-mark the donation for the DWP instead of the CU Denver English departmentin general (whom we love and receive a great deal of support from, but probably not who you were trying to donate to by clicking here).
The Denver Writing Project is a local site of the National Writing Project.
Please let us know if you'd like to be added to our mailing list by emailing: cathy.casper@ucdenver.edu.