A Unique Professional Development Opportunity for Teachers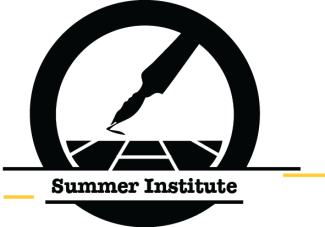 Application Process is Closed for 2023.
CLICK HERE FOR APPLICATION INSTRUCTIONS
Institute Dates: June ​5 - June 23, 2023
Where: Auraria Campus at CU Denver
Times: Monday through Friday from 9am-4:00pm. However, there is built in flexibility within these times. Each morning will involve workshops with local writers and educators and teaching demonstrations given by participants. The time in the afternoon is much more open and flexible. Occasionally we will reconvene as a whole group, but more often the afternoon is time for you; time to read and write, time to meet with your writing group or think about your teaching demonstration, or perhaps, most important, time to restore and reflect. More information on Application Instructions above.
Imagine spending three weeks nourishing your writing, working with local authors, connecting with other educators, and taking care of your teacher self. 
For three weeks in June, you and roughly 15 other educators will gather on the beautiful CU Denver at Auraria Campus to participate in workshops with local authors and educators, work on your own self-designed writing projects, and be in community with other educators so that you can share and learn best practices for teaching writing from one another. 
Regular activities include interaction with guest presenters who are published authors and educators, demonstrations of teaching best practices (by teacher participants), discussion of common texts, and time to focus on your own writing. All participants will have the opportunity to work with a writing group and enjoy writing excursions to lower downtown Denver and the Denver Botanical Gardens. 
As a member of this exciting and imaginative program, you can earn up to six University of Colorado English Department Graduate Credits which can be applied toward a master's degree in English or Education with an advisor's approval. (The cost of credit is based on the CU Denver Graduate Tuition Schedule for the College​ of Liberal Arts and Sciences.) 
We pay participants a small stipend to offset parking costs, travel fees, and institute materials that you purchase. The stipend may fluctuate from year to year, depending on our program's funding. $300 stipends are available for all participants. Those who elect to enroll for 3 credit hours will receive a $600 stipend, and those who enroll for 6 credit hours will receive a $900 stipend. 
We hope to receive applications from teachers who specialize in varying content areas, who teach a variety of grade levels (K through college), and who define themselves as life-long learners. 
Please contact kyle.crawford@ucdenver.edu with questions. ​