A Unique Professional Development Opportunity for Teachers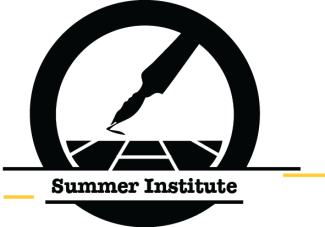 Application Process Now Open! Closes Monday, March 15th
CLICK HERE FOR APPLICATION INSTRUCTIONS
Institute Dates: June ​7 - June 25, 2021
Times: Monday through Friday from 9am-4:30pm
Where: Online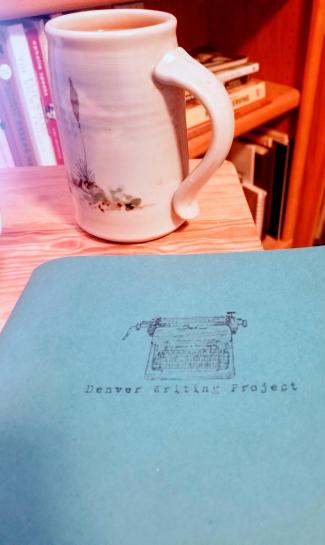 Imagine spending three weeks completely immersed in new ideas for teaching writing and focusing your attention on your own development as a creative writer. 
For three weeks in June, you and roughly 15 other institute teachers gather to learn proven methods for teaching writing; study research, theory, and pedagogy for teaching writing; and work on your own self-designed writing projects. When you complete the three-week session, you may be selected to become part of the DWP teacher consultant corps who are involved in all of the events and programs that the DWP offers.
Regular activities include interaction with guest writers who are published authors, demonstrations of teaching best practices (by teacher participants), discussion of common texts, and time to focus on your own writing andwork with a writing group. Institute fellows will complete two pieces of self-sponsored writing; one of the pieces will relate to the teaching profession.​​
As a member of this exciting and imaginative program, you can earn up to six University of Colorado graduate credits that can be applied toward a master's degree in English or Education with an advisor's approval. (The cost of credit is based on the CU Denver Graduate Tuition Schedule for the College​ of Liberal Arts and Sciences.) 
We pay participants a small stipend to offset parking costs, travel fees, and institute materials that you purchase. The stipend may fluc​tuate from year to year, depending on our program's funding. 
We hope to receive applications from teachers who specialize in varying content areas, who teach a variety of grade levels (K through college), and who define themselves as life-long learners. We are also eager to receive applications from people of color who meet the criteria above.​
Please contact kyle.crawford@ucdenver.edu or cathy.casper@ucdenver.edu with questions. ​