Undergraduate and Graduate Student Awards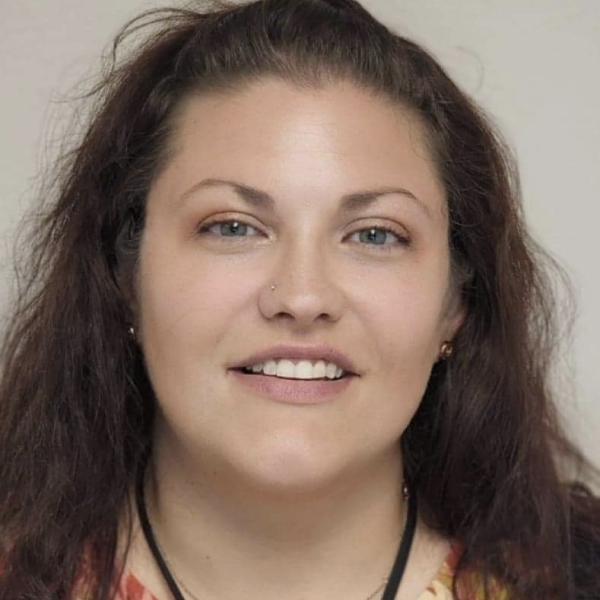 Tiffany Román, Psychology, Spring 2023
Tiffany Román is 40 year old single mother of two girls, ages 7 and 4. She's been a licensed practical nurse for 21 years and currently work for the department of veterans affairs. Over the last year of her VA career she's received two challenge coin award for leadership and service.
One from the United States va deputy secretary Donald Remi and one from the United States va secretary Debbie McDonough. She's also the American federation of government employees local union 1117 southern Colorado Vice President, AFGE district 11 Hispanic coalition coordinator, and the national AFGE Hispanic coalition constituency group chair. Ms. Roman is a member of the labor council for Latin American advancement, a member of the Colorado women's chamber of commerce, and a member of the southern Colorado labor council.
Tiffany is a President member of the national honor society of leadership and success with advanced and executive credentials and certifications, a member of the Psi Chi international honor society for psychology, a member of the alpha kappa delta international honor society of sociology, a trio scholar, an honors graduate, and the recent recipient of the university of Colorado at Denver's college of liberal arts and science outstanding undergraduate award. Ms. Roman will graduate spring 2023 with her Bachelors of Arts in psychology and Bachelor of Arts in sociology.
She plans to continue her education with Metropolitan State University this fall, as she's already been accepted into their graduate school program for her masters in social work. Tiffany hopes to become a licensed clinical social worker, and plans to work with disabled veterans through the department of veterans affairs post traumatic stress disorder mental health programs.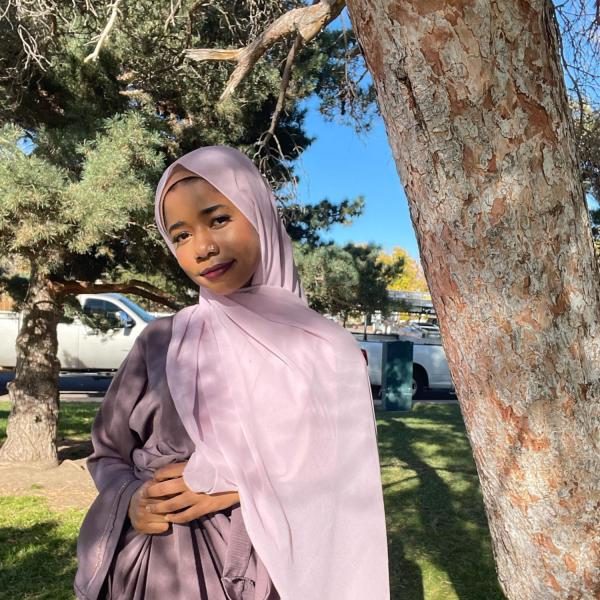 Yusra Ali, Anthropology, Fall 2022
Yusra Ali is an Education & Employment Coordinator at the Denver Housing Authority. Yusra obtained her Bachelor of Arts in Anthropology with a minor in Human Development & Family Relations, as well as a certificate in Immigration Studies from the University of Colorado Denver. Yusra's background and journey of being a Black Muslim migrant woman has influenced her academic and career aspirations. She plans to take time away from school to gain experience connecting and learning from her communities. Yusra is a founding member of Mamabird Interviews. Mamabird Media has allowed for Yusra to connect to other young women to help them prosper. Yusra has a passion for helping aid and uplift her communities. She hopes to use her education and experiences to help under-represented communities and individuals. Human rights, education, and health are some of the core areas Yusra hopes to make a difference in her career.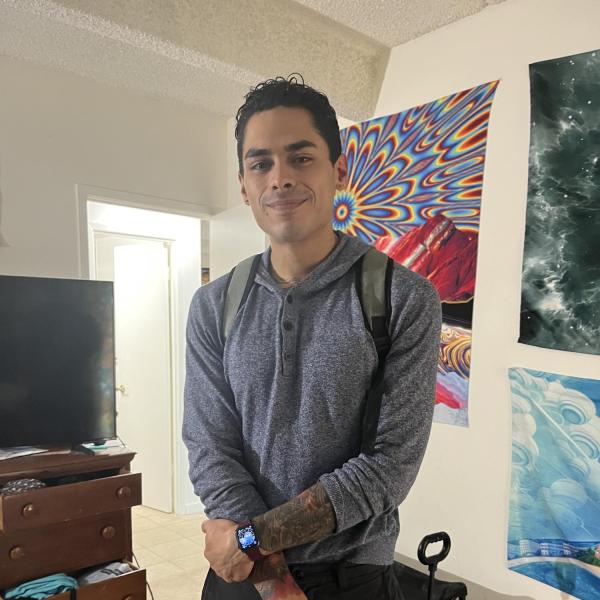 Christian Olivencia, Psychology, Fall 2022
I have a passion for the subject of psychology as well as for science in general. I've catered my classes towards the neuroscience side of things, with classes like "exercise, brain, and behavior" with Dr. Greenwood, "drugs, brain, and behavior" with Dr. Bland, and "behavioral neuroscience" with Dr. Oleson.
I also found an interest and passion for research after taking "statistics in psychology" with Dr. Albeck. I then reached out to Dr. Albeck about joining his lab. Fortunately, he allowed me to do so.
From there, I started learning about the world of research. I've decided to continue pursuing psychology by applying to clinical health Ph.D. programs here at CU Denver and CU Boulder. It is due to the experiences and mentors that I've had that I've been able to find my passion and set myself on the path that I want to be on.
I want to continue my study of psychology, deepen my understanding and the field's understanding by conducting research/teaching, and help people through clinical work.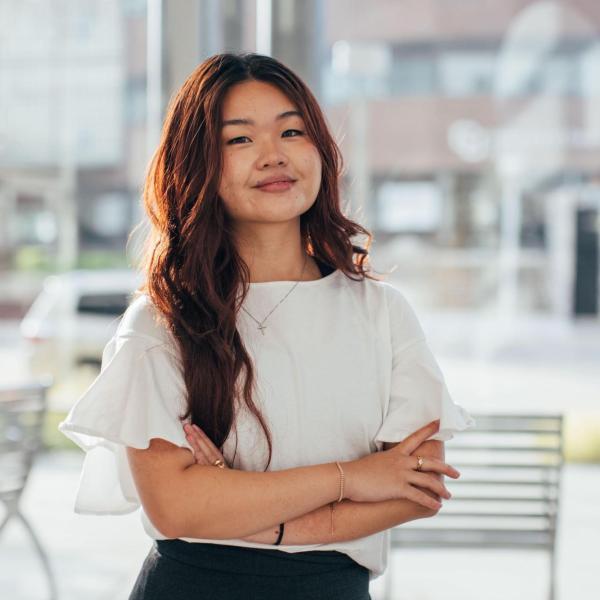 Keinada Andereas, Psychology/ Integrative Biology, Spring 2023
As an undocumented and first-generation college student, I am truly excited to graduate from CU Denver with my Bachelor of Science degree in Psychology and minors in Biology and Multidisciplinary Research. Aside from external accomplishments, I am most proud of my experiences in leadership with the youth immigrant population, promoting mental health in underrepresented communities, and empowering my personal narrative on what it means to be an undocumented student. During my gap year before medical school, I am looking forward to my research internship with CU Anschutz's Psychiatry Undergraduate Research Program and Learning Experience (PURPLE) this summer.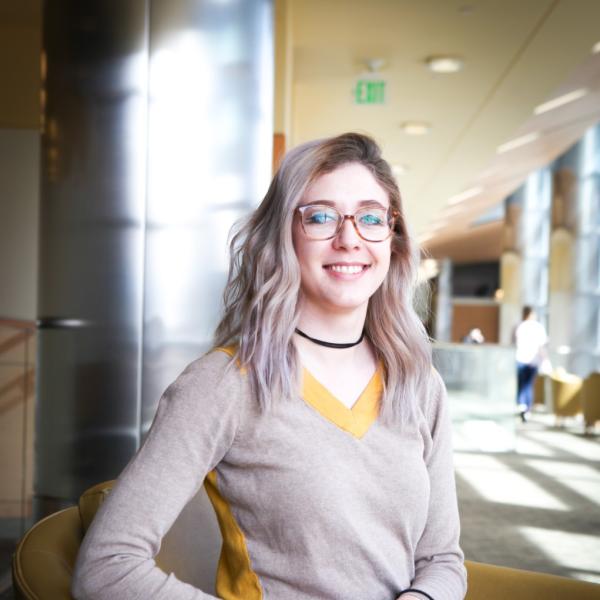 Chantelle Wilkerson, Political Science, Fall 2022
Chantelle Wilkerson (shan-tell) (she/her) grew up in Morrison, Colorado. She graduated with her BA in International Studies and Sustainability from CU Denver in 2015 and her MA in Political Science in Fall 2022. Her thesis project explores the economic effects of period poverty and menstrual inequity in the United States through period poverty legislation.
Chantelle is a member of the CU Denver chapter of Pi Sigma Alpha - The National Political Science Honor Society. She presented her MA Project results in October 2022 at the Affiliate National Retreat in Denver for I Support the Girls, which is an international nonprofit that collects and distributes essential items, including bras, underwear, and menstrual products.
Chantelle recently moved to Charleston, South Carolina and started working as a Contracts Administrator at the Urban Institute. In her free time, she enjoys volunteering for the East Cooper Community Outreach in Mount Pleasant, SC, as well as kayaking and exploring craft breweries.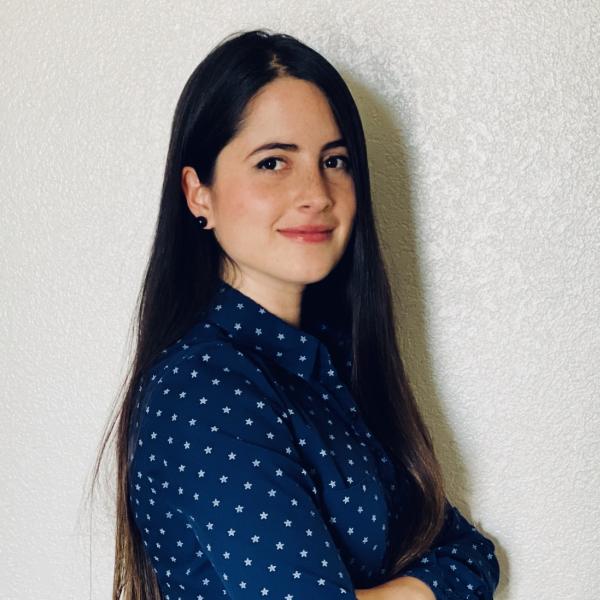 Valentina Serrano Salomón, Sociology, Spring 2023
Valentina Serrano Salomón came to the University of Colorado Denver as an international student from Colombia. During her master's studies in Sociology at CU Denver, Valentina examined the experiences of undocumented Latino residents from gentrifying neighborhoods in Denver, CO.
Under the direction of Dr. Esther Sullivan, she has worked as a Research Assistant on an NSF-funded study investigating the disruption caused by the Central 70 highway reconstruction. She is currently coauthoring a study (in preparation) with Dr. Esther Sullivan and colleagues about the experiences of residents who use low-cost air sensors and develop expertise in community science.
In March 2023, she took part with faculty PIs on this project in presenting their findings at an invited meeting of the Center for Disease Control (CDC), where the theme was "Health Equity in the Built Environment."
In Fall 2023, she will join CU Boulder to earn her PhD in Sociology where she plans to explore immigration enforcement, racial and ethnic disparities related to urban inequality and poverty.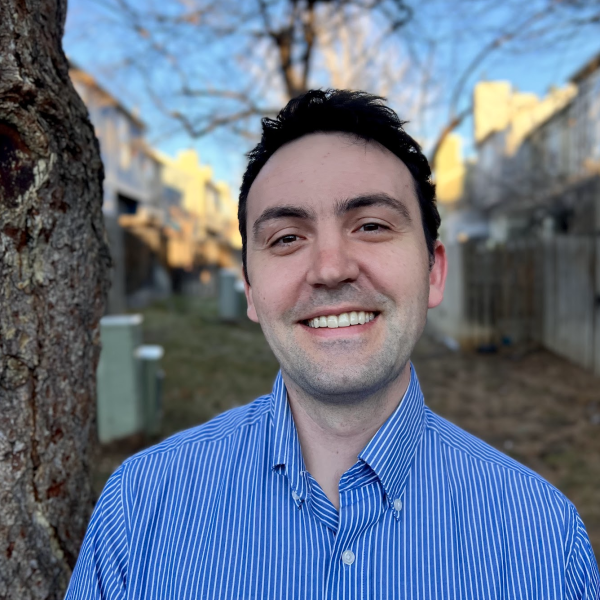 Steven Ingersoll, Chemistry, Spring 2023
Steven Ingersoll had his love of science sparked from a young age by his father, mother, and grandma, all of whom fanned his flames of curiosity for the natural world and encouraged him to work hard. His initial focus after high school was physics, but after changing directions in life more than once he found his way back to university as an older nontraditional and working student to pursue a biochemistry degree the second time around. He ultimately hit the ground running into his newly found passion when he was fortunate to join Dr. Xiaojun Ren's research lab where he studies gene expression through biophysical approaches, and he subsequently obtained a BS in biochemistry from CU Denver before starting graduate school. Since his research journey began, his work with difficult protein purifications and state-of-the-art genetic modifications has led to intriguing scientific breakthroughs and the publication of impactful papers. After graduation he will continue to nurture his passion, working towards the development of new technologies and life-saving therapeutic strategies as he believes that many of society's problems today, such as food scarcity or a lack of access to affordable and high-quality medical care, can be curtailed with a multidisciplinary, scientific approach.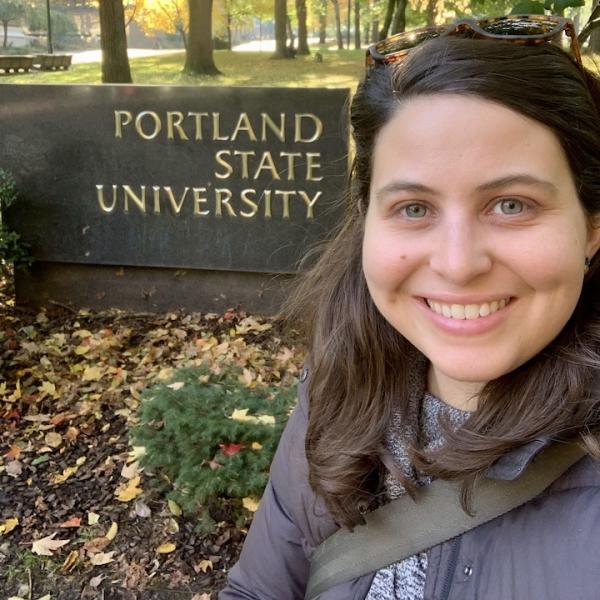 Marisa Westbrook, Health and Behavioral Sciences, Fall 2022
I am a fall 2022 graduate from the PhD program in Health and Behavioral Sciences at the University of Colorado Denver. I am a public health researcher who uses community-engaged approaches to understand the intersections of urban inequity, mental health, housing, and homelessness within local contexts. I have published peer-reviewed articles, community partner reports, and my research has been featured in news articles and TV appearances. Working on my degree, I networked across departments within CLAS to create an environment where I am simultaneously supported and challenged by colleagues and mentors to become a better researcher, teacher, supervisor, and colleague. I am now a tenure-track Assistant Professor in Community Health/Health Promotion within the OHSU/PSU School of Public Health at Portland State University in Portland, Oregon. My goals are to further develop as a public health and housing scholar, build on my experience as an educator and mentor, and contribute to public service goals of a diverse regional public university.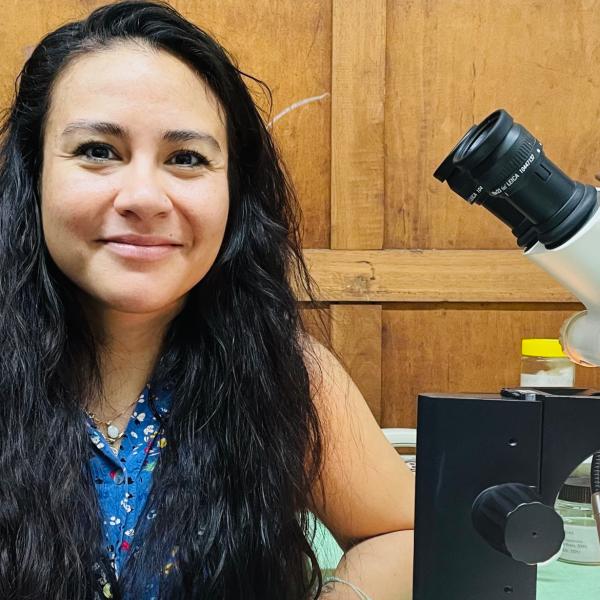 Erika Loaiza García, Integrative Biology, Spring 2023
Erika Garcia is from a border town in southern California and comes from an immigrant family. She received her Bachelor of Science degree from San Diego State University, a Master of Science degree from San Francisco State University, and is the first one in her family to receive a Doctorate degree.
Upon completing receiving her doctorate, she will have six research publications, have been awarded approximately $320,000 in research grants, awards, and scholarships, twelve years of academic research experience, and nine years of teaching experience.
After graduating from the University of Colorado Denver, Erika will continue researching arachnids as she was awarded two postdoctoral appointments: a Fulbright Postdoctoral Fellowship and a National Science Foundation Postdoctoral Research Fellowship in Biology. She will be moving to Israel in October to work in the Israeli Arachnid Laboratory at the Hebrew University in Jerusalem in collaboration with the University of Wisconsin-Madison studying camel spiders.
As a Mexican American woman in science, her ultimate goals are to train and inspire the next generation of scientists from historically marginalized backgrounds to help increase diverse representation in the sciences.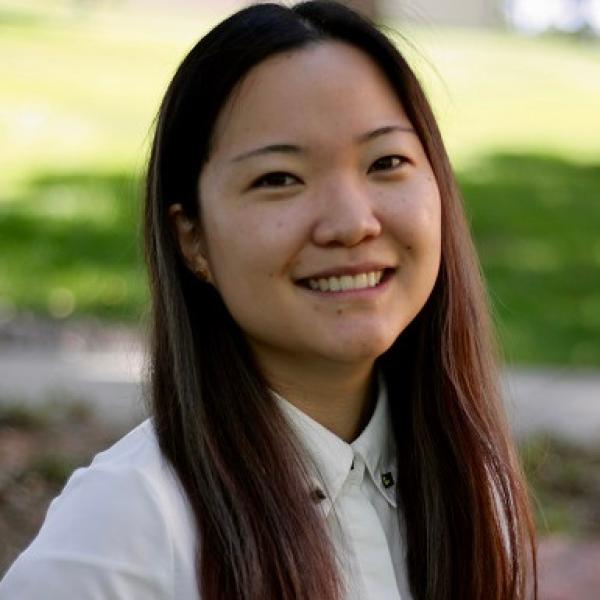 Yumi Park, Political Science
Yumi Park is a graduate student at CU Denver pursing an MA in Public, Non-profit, and Community Leadership. She has worked in the non-profit setting with college students for seven, going on to eight years. As someone who grew up in Texas, Wyoming, and Colorado, she is passionate to see that people of the non-majority are seen and dignified. She has focused on the AAPI population for the last five years and has experienced the joy of working with such a diverse array of a group. As someone who has been through it before, you might see her at student club events catering boba or supporting student leaders.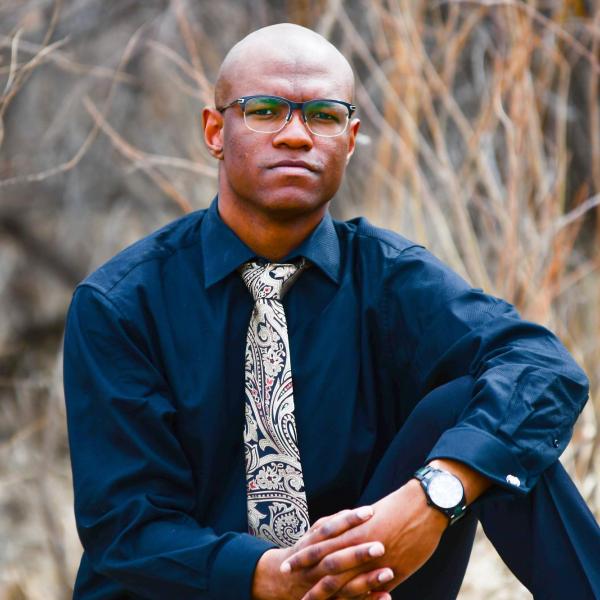 Ge'Swan Swanson, Political Science
Ge'Swan Swanson was born in Junction City, Kansas, but raised in Denver, and he has been in Colorado since the age of 3. He graduated from Thomas Jefferson High School and has been attending CU Denver for the past 6 years, studying biology with a minor in political science. During his stay, he's left an impression on the hearts of many, aiding those around him to the best of his ability as both a student and employee in the Center for Identity & Inclusion. Ge'Swan's accomplishments stretch from organizing movie nights for the CU Denver community, to assisting with the state legislature. When he isn't conquering the world, he can be found debating with his peers in the current trends of society, and discussing how Marvel hasn't been the same since End Game. His aspirations include joining the political field and one day giving back to the communities that have carried him to where he is today.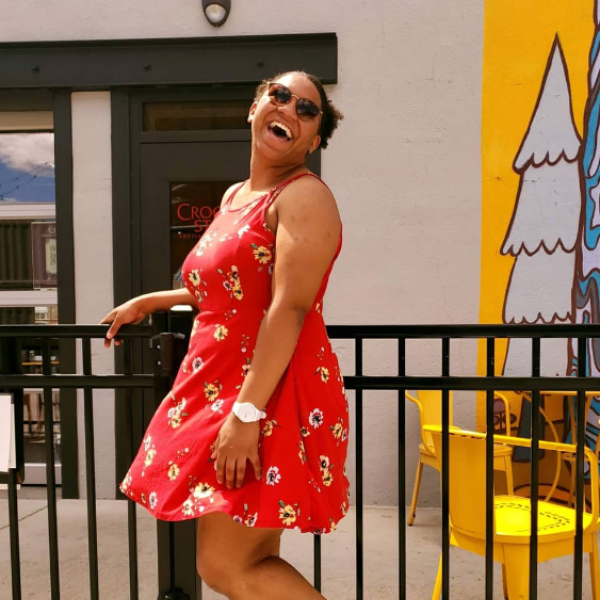 Kenyatta Richardson, Spanish
Kenyatta Richardson (She/They) completed their associate degree and worked as a pediatric dental assistant prior to transferring to CU Denver in Fall 2022 to study Public Health and Spanish.
Kenyatta has a passion for research in oral healthcare disparities. They conducted undergraduate research with Morehouse College and the CDC. Their topic was on the health risk behaviors of African American students who do not regularly visit the dentist. Afterward, they had the amazing privilege to present their research at conferences for marginalized scientists in Puerto Rico and California.
Kenyatta's goal is to make dental care more accessible to people of marginalized identity.
On campus, Kenyatta holds the role of event planner with the LGBTQ+ Student Resource center where they coordinate events for Queer/Trans People of Color, with functions like Drag Bingo, virtual cooking classes for Black History Month, a QTPOC Paint and Whine, and more.
Faculty Awards
Miranda Egger, English
My favorite toy as a child was a small chalkboard and easel, accompanied by a stack of notebooks I used to dream up lesson plans. I routinely coerced my sister, along with a line-up of our collective stuffed animals, to play school so that I practice explaining my way through complex ideas. She hated this game, but that was part of the challenge: finding ways to help her see that learning is really about satisfying curiosity.
While my undergraduate and graduate studies took me through language and literature, especially American Literature, I discovered rhetoric during my MA studies here at CU Denver. I immediately switched tracks, adding a couple more years to my education, but finding an even deeper passion. I've taught writing here at CU Denver for over 20 years, only recently returning to earn my PhD in Rhetoric, Composition, and Discourse Studies.
What I do now—as an instructor of rhetoric and Associate Director of Composition—allows me to put into practice the professional things I still love most: teaching the greatest students on the planet and studying rhetoric, especially the role of rhetorical reading in the writing classroom, the intersections of technology and discourse, and the pedagogies for promoting essential discursive components of a functioning deliberative democracy. I hope to keep doing more of the same in the years to come.
Brian Lisle, Philosophy
As a life-long educator my accomplishments are dispersed into thousands of small interactions with thousands of students. Most of my time has been devoted to preparing material for lecture / discussion, assessing student work, and advising / mentoring those currently in classes with me. It is thus rather pedestrian to list my accomplishments. I don't work much on my own scholarship in the field, and I rarely attend professional conferences. My work life is occupied by numerous encounters with students, either in class, in office hours, or in "hallway discussions." However, I am quite pleased with my role as an instructor. It seems my strengths are in one-on-one relationships, or in the act of careful listening to what students need while we are in the midst of unpacking some dense material in class. I enjoy taking students from a mere familiarity with a thinker to a more nuanced and complete understanding of that thinker.  
Since the prompt for this response was to write something about my "accomplishments" and my "future" plans, it seems appropriate to state that I plan to expand the repertoire of courses I'm able to teach and the areas of specialty needed to accomplish that expansion. Our department is blessed with some high caliber scholars and devoted teachers. One goal for my future in this department is to fill the gap left by two colleagues who have departed: one took a job out of state, the other retired. I'd like for my current colleagues to see me as a suitable replacement; to see me as one who can successfully step in and fill the shoes of those two fantastic teachers. In order for me to fill those roles, I'll need to do more research into the exact texts they taught and develop my own strategies for communicating the arguments in them.
Gary Olson, Mathematical and Statistical Sciences
Gary Olson is a Senior Instructor in the Department of Mathematical and Statistical Sciences. In 17 years at CU Denver, he has taught a wide variety of courses across the mathematics curriculum. He is a passionate advocate for the use of active learning pedagogy and has developed numerous activities and projects for lower-division mathematics courses that promote reasoning over answer finding. His recent work focuses on improving the student experience in entry-level core mathematics courses and working to reduce academic barriers to student success and retention. He is also actively involved in the scholarship of teaching and learning. His recent work in this area focuses on leveraging classroom digital activities along with modified instruction to improve student understanding of function concepts in college algebra. He is also actively involved in the teacher training of PhD students in the mathematical and statistical sciences where he helps lead a multi-faceted program to prepare new PhD graduates to be successful teacher leaders. In his spare time, he enjoys organic gardening, food preservation and canning, collecting basketball cards, and watching sporting events of all varieties.
Fahridzal Bin Omar, Mathematical and Statistical Sciences
My name is Fahridzal Bin Omar and I have been a Mathematics lecturer for University of Colorado, Denver for about 14 years. I received a Bachelor of Arts in Mathematics and a Masters of Science in Mathematics from the University of Denver.
Besides the recognition of award winner for Excellence in Teaching in the category Lecturer for 2023, I was also a recipient of Fall 2020 Lecturer Award for Teaching Excellence for the department of Mathematical and Statistical Sciences of University of Colorado, Denver.
I love teaching and working with students at University of Colorado, Denver and hope will continue with this career for more years to come.
Troy Butler, Mathematical and Statistical Sciences
Dr. Butler received his B.S. in electrical engineering (2003) and his M.S. (2005) and Ph.D. (2009) in mathematics from Colorado State University where he met his wife, Dr. Lauren Butler (DVM), without whom none of his accomplishments would be possible. His son, Ryker Scott Butler (no degrees...yet), was born in May 2014 right before Spring semester finals of Dr. Butler's first year at CU Denver. Despite being the cause of significant sleep deprivation over the next year, Ryker made Dr. Butler a far more patient man and ultimately a better instructor. Over the last three years, Dr. Butler has taught seven courses at the 1000, 4000, 5000, and 7000 levels, advised six Ph.D. students (three of which graduated with one winning the outstanding Ph.D. student award), is under contract with the Society for Industrial and Applied Mathematics to co-author a graduate-level textbook on measure-theoretic probability theory, and serves as the lead PI on a Colorado Department of Higher Education institutional-level grant entitled "OER for the Creation of Interactive Computational Notebooks and a Computational Pathway in Mathematics and Statistics."
In the classroom, most of Dr. Butler's efforts in recent years have been dedicated to the creation and evolution of OER content for MATH 1376: Programming for Data Science. He has created an educational YouTube channel, primarily dedicated to MATH 1376 lecture content, that has been viewed over 12,000 times with a total watch time of over 90,000 minutes. Dr. Butler plans to continue championing OER efforts related to the creation and dissemination of interactive computational content as the Department of Mathematical and Statistical Sciences updates curricula to meet the evolving needs of our students.
Ben Crawford, Geography and Environmental Sciences
Ben is a geographer and environmental scientist with a wide range of interests related to climate and air quality. Some of his current research projects include studies of volcanic air pollution in Hawaii; urban climate in Tokyo and Denver; and greenhouse gas emissions from glaciers in Patagonia.
His teaching approach is based on the ideas that most people are naturally curious about their surroundings and learning science should involve doing science. In his teaching, Ben tries to connect classroom concepts with current environmental issues through hands-on activities and real-world observations.
A recent example is a student project about residential air quality in the aftermath of the Marshall Fire in Louisville, Colorado. Students were invited to place custom-built sensors in residents' homes to measure air quality and then shared their results with community members at a public workshop. Ben feels extremely grateful toward his colleagues for creating an environment that values teaching and supports junior faculty.
Emilie Guidez, Chemistry
Dr. Emilie Guidez received her PhD in computational chemistry from Kansas State University in 2014 and completed her postdoctoral training at Iowa State University in 2017. She became an assistant professor of chemistry at CU Denver in the fall of 2017. In the classroom, Dr. Guidez aims to develop her students' employable skills by teaching her lecture courses in a team-based learning format, an evidence-based methods used by hundreds of schools globally. Her research focuses on three main thrusts: the development of adaptive QM/MM methods to model ion transport, the design of metallic clusters to capture and reduce carbon dioxide for conversion into petroleum fuels, and the analysis of intermolecular interactions for the design of new nano-architectures.
Kathy kelsey, Geography and Environmental Sciences
Kathy Kelsey is an Assistant Professor of Geography and Environmental Sciences. Her research is focused on the impact of climate change on ecosystems, particularly Arctic and mountain systems, and how these changes may further exacerbate or dampen future effects of climate change.
She has authored over 20 peer-reviewed papers which have been cumulatively cited more than 600 times. She is currently a Principal Investigator on two National Science Foundation grants that allow her and her students to continue investigating climate change impacts in Alaska and the Colorado Front Range.
Dr. Kelsey is also part of the American Geophysical Union 'Voices for Science' program and has authored several peer-reviewed teaching resources that bring scientific research and current events into the classroom.
Florian Pfender, Mathematical and Statistical Sciences
Dr. Florian Pfender came to Denver from Germany in 2012, and is a Professor in the Department of Mathematical and Statistical Sciences at CU Denver. His research is in extremal graph theory at the intersection of discrete mathematics and theoretical computer science. He has published over 50 papers in the top journals of his field. His research has been continuously funded by the NSF since 2016, most recently as PI under the "Focused Research Group" program funding the most ambitious projects in all of mathematics.
Dr. Pfender is an associate editor of "Discrete Mathematics", the largest journal in his research area. Since 2014, he is co-founder and main organizer of the annual "Graduate Research Workshop in Combinatorics", a workshop that brings together some of the most talented graduate students and postdocs from all over the world for an intense 2-week research experience.
Chad Shomura, Ethnic Studies
Chad Shomura is Assistant Professor of Ethnic Studies. Specializing in political theory and Asian American studies, he researches affect, ecology, and life and death at the intersections of race, gender, sexuality, coloniality, and disability. Shomura has distributed his research through journal articles, book chapters, essays, conference presentations, public talks, and creative work exhibited by the Smithsonian Asian Pacific American Center and at Tulane University's Carroll Gallery.
Shomura's research has had a significant impact on campus, academia, and the public. He has advised numerous minoritized students who have gone on to doctoral and law programs or done important work in the community. He is on the editorial boards of Capacious: Journal of Emerging Affect Inquiry and Journal of Posthumanism. He co-curated inVISIBLE | hyperVISIBLE, an arts exhibition and public humanities project on Asian America at RedLine Contemporary Art Center in Denver and at Dairy Arts Center in Boulder.
Shomura is working on two major projects: A Life Otherwise, which examines assemblies of life that defy the good life and its norms of property, order, bodily ability, health and longevity, reproductive intimacy, and providential time; and The Yellow Commons, which envisions Asian America as an ecology of humans and nonhumans in the wake of anti-Asian racism.
Katy Mohrman, Ethnic Studies
K. Mohrman is a CTT Associate Professor of Ethnic Studies and affiliated faculty in the Women and Gender and Religious Studies programs. Her first monograph, Exceptionally Queer: Mormon Peculiarity and U.S. Nationalism (2022), published with the University of Minnesota Press, argues that cultural and political contestation over Mormonism provides new insight into processes of racialization and colonization at the heart of U.S. nationalism and empire vis-à-vis calls for and management of sexual, gendered, economic, and religious normativity.
She received the 2018-2019 LGBT Religious History Award for a version of her book's fourth chapter, "Becoming White: Theologizing Heteronormativity in Mormonism, 1890-1945." Her work has also been published in venues such as Ada: A Journal of Gender, New Media, and Technology; American Religion; Journal of International and Intercultural Communication (she was awarded the 2022 National Communication Association International and Intercultural Communication Division's Distinguished Scholarship for the Best Article); Mormon Studies Review; Radical History Review; The Routledge History of American Sexuality; and The Routledge Handbook of Mormonism and Gender, among others. She is currently working on an article tentatively titled "Race, Religion, and The Real Housewives of Salt Lake City," and another project exploring the relationship between the Mormon Church's policies on race, sexuality, and gender since the 1970s and the parallel activism of people affected by those policies.
Dmitriy Ostrovskiy, Mathematical and Statistical Sciences
I hold two PhD, one from Moscow Physical Institute in Applied Mathematics and another from Stony Brook University in Theoretical Nuclear Physics, but my research interests are in modeling of internal protein motions by the analysis of Nuclear Magnetic Resonance data.
Thus, my field of research is an intersection of applied mathematics, physics, chemistry, and biology. In the last years, my major interest was in proteins involved in Alzheimer's disease. Computational modeling contributes to deciphering motional modes that can have biologically relevant functions. We use an approach that combines a wide array of data and tries to reconstruct protein motion in as much detail as possible.
I am planning to continue research in this area by adding new proteins and structures, new experiments, and new nuclei as observables.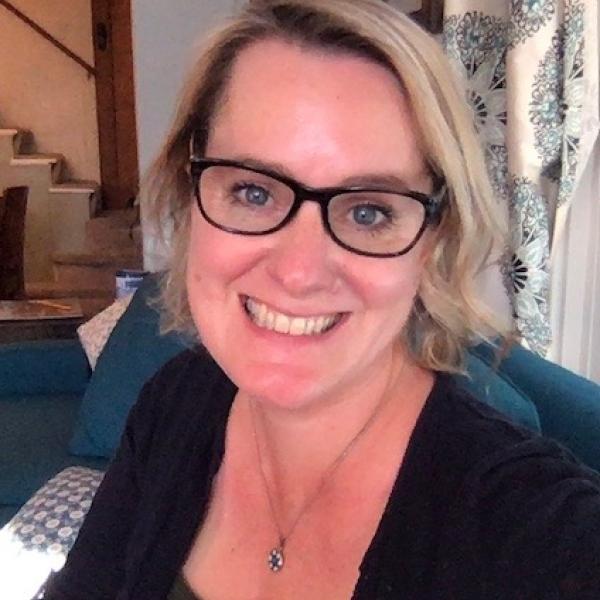 Sarah Hagelin, English
Sarah Hagelin is Associate Professor of English, where she offers courses in film history, film theory, gender studies, and popular culture. She is the author of Reel Vulnerability: Power, Pain, and Gender in Contemporary American Film and Television (Rutgers University Press, 2013), as well as essays in Signs, Feminist Media Studies, and The Journal of Popular Culture. Her most recent book, co-authored with Gillian Silverman, The New Female Antihero: The Disruptive Women of Twenty-First Century Television (University of Chicago Press, 2022), was recently awarded the Susan Koppelman Award for Best Multi-Authored Book in Feminist Studies.
She is the former director of Women's and Gender Studies and is a Faculty Fellow at CU Denver's Center for Faculty Development and Advancement, where she co-directs the Associate-to-Full program and runs a mentoring circle of new faculty members.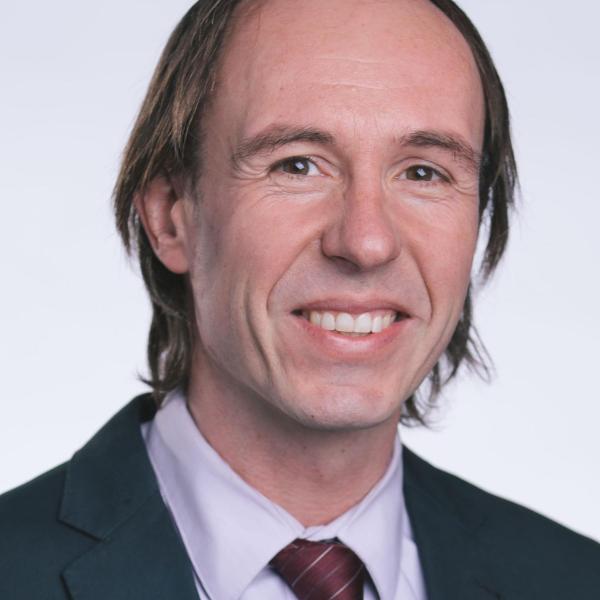 Julien Langou, Mathematical and Statistical Sciences
Julien Langou started at the University of Colorado Denver in Fall 2006 and is now a full professor in the Department of Mathematical and Statistical Sciences. His research area is Numerical Linear Algebra where he designs new algorithms that are more efficient or more stable or more parallelizable. He has been particularly active in the development of publicly available and successful software libraries such as LAPACK. He has served as the Chair of the Department of Mathematical and Statistical Sciences since Fall 2017.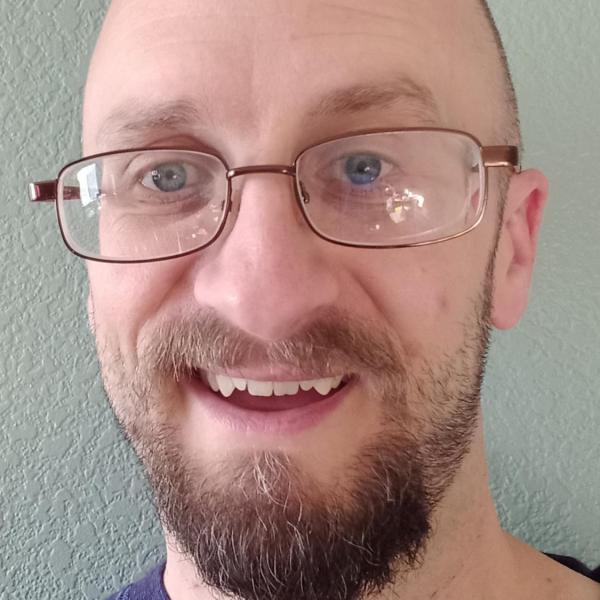 Tom Duster, Geography and Environmental Sciences
Tom Duster is a Clinical Teaching Track Assistant Professor in the Department of Geography and Environmental Science, where he teaches aquatic ecology, aquatic chemistry, soil science, and introductory courses in environmental science and geology. Tom's research interests focus on water management, water treatment, and contaminant fate/transport. In addition, Tom is the Associate Director of the department's graduate program. In this role, Tom runs the Teaching Assistant program by selecting, placing, and training 15-20 TAs each semester. He has been instrumental in developing bi-annual orientations and monthly professional development workshops that foster an active teaching community within a graduate student TA population that strives for student teaching-, mentoring-, and leadership-excellence.
Tom is also the founder and ongoing faculty advisor for Confluence, a student-led departmental journal that provides students the opportunity to promote "above-and-beyond" class projects through a rigorous peer review process that engages student and alumni reviewers. Finally, in 2021, Tom was elected to serve on the Longmont City Water Board, where he reviews and recommends changes to the City's raw water procurement policies.
Tom received his PhD in environmental geoscience from the University of Notre Dame in 2013 and has been with CU Denver since 2017.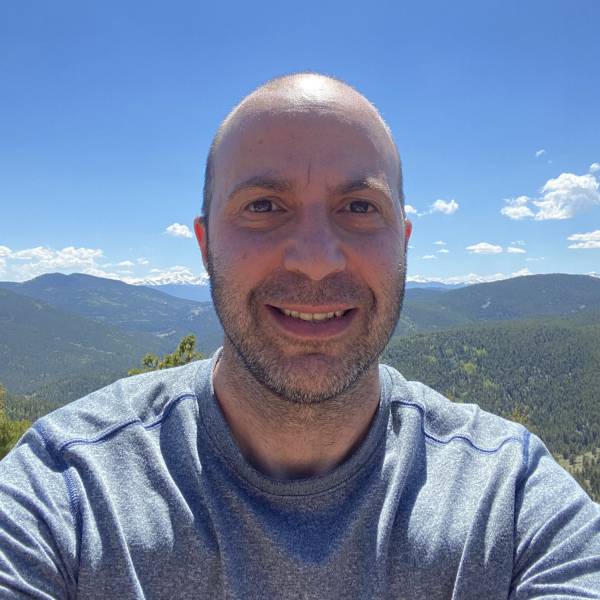 Adam Spiegler, Mathematical and Statistical Sciences
Adam Spiegler is a Clinical Associate Professor at the University of Colorado Denver where he also serves as Director of the Undergraduate Program in the Department of Mathematical and Statistical Sciences as well as the undergraduate advisor for the department.
In addition to his work at CU Denver, he has spent the past 13 summers working as a Quantitative Methods instructor at the Harvard University's Kennedy School of Government where he works in the Master in Public Administration Program. Prior to working at CU Denver, he was the coordinator of the elementary mathematics program at Loyola University Chicago from 2007–2018. As a member of the Calculus Consortium for Higher Education, he is a co-author of five undergraduate mathematics textbooks: from college algebra to multivariable calculus. He loves working with students and teachers from diverse economic and cultural backgrounds at many different levels (from middle school up to mid-career).
He has co-organized nationwide workshops to help prepare middle school teachers with curriculum changes relating to the implementation of Common Core Standards in Mathematics. He completed his PhD in Mathematics from the University of Arizona and studied mathematics and economics as an undergraduate at Binghamton University.
In addition to his love of teaching mathematics, he has worked as an actuary for Insurance Services Office, Inc. in New York City. When not doing mathematics, he is traveling, hiking, or camping in the Rockies.
Edelina Muñoz Burciaga, Sociology
Edelina Muñoz Burciaga is an Assistant Professor in the Department of Sociology. Edelina received her Ph.D. in Sociology at the University of California, Irvine (2016); a J.D. from Boston University School of Law (2005) and a B.A./M.A. from Stanford University (2000). Her research examines the experiences of undocumented immigrants who came to United States as children, and who remain in the country without a pathway to citizenship. Specifically, she examines how state and local laws and policies shape the transition to adulthood for this group.
She has conducted research in California, Georgia, and Colorado. Her first book based on this research Navigating Belonging: Latinx Undocumented Young Adults in Welcoming and Hostile Destinations, is under contract with the University of Arizona Press. Findings from this research have been published in Mobilization, Ethnicities, Law & Policy, Law and Social Inquiry, and the Association of Mexican American Educators Journal.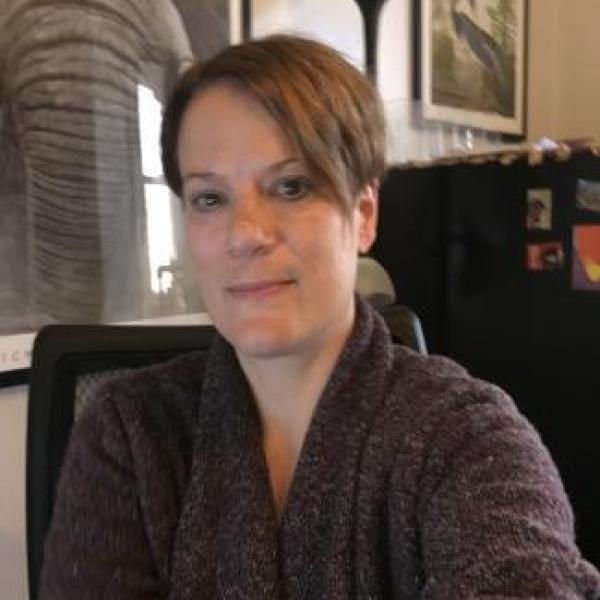 Michelle Comstock, English
Michelle worked with her colleagues on the CLAS EDI Task Force to research institutional best practices for recruiting and retaining BIPOC faculty, staff, and students, which culminated in a collaboratively written EDI strategic plan template for units. She also volunteered to serve as the English department's EDI liaison, led one of the CLAS How to Be an Antiracist discussion groups, co-wrote the CLAS climate survey report with other members of the CLAS DEI Council, and continues to participate in the campus Antiracist Advocacy and Action group.
Recently, she joined PI Rachel Gross and Co-PI Cameron Blevins on a 2-year NEH grant focused on preserving the memory of a displaced Chicano neighborhood on campus and reckoning with the area's Indigenous past. The project will include a database of teaching materials on the displacement, a reading group and speaker on the role of CU Denver in the city, and a digital walking tour that will engage students, campus workers, and community members with Auraria's past.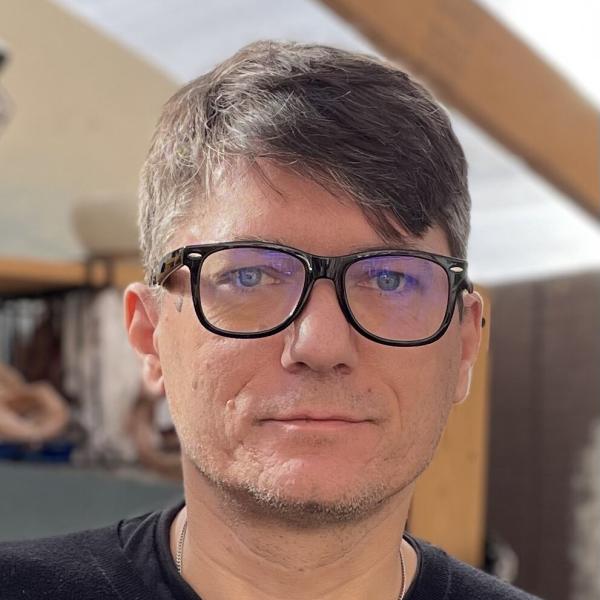 Michael Greene, Integrative Biology
Dr. Greene takes a multidisciplinary approach towards understanding chemical communication in ants. The bulk of his current research involves the investigation of how ants utilize chemical recognition cues in order to inform behavioral decisions that in the aggregate can change colony behavior. He is particularly interested in cues present in the mixture of surface lipids, including hydrocarbon molecules, which coat the surface of ants. He investigates how such cues can inform task decisions in ants along with nestmate recognition and species recognition decisions.
The general goals of his research are three-fold: 1) to understand the mechanisms by which semiochemicals, natural products that act as signals or cues, mediate animal physiology and behavior, 2) to characterize and identify the chemical structures of these semiochemicals along with factors regulating their production, and 3) to characterize the ecological, behavioral and social contexts under which they operate. He has also conducted studies on the chemical ecology of snake reproduction and bat social recognition. Dr. Greene has been funded by the U.S. Department of Agriculture, National Science Foundation, and the National Institutes of Health.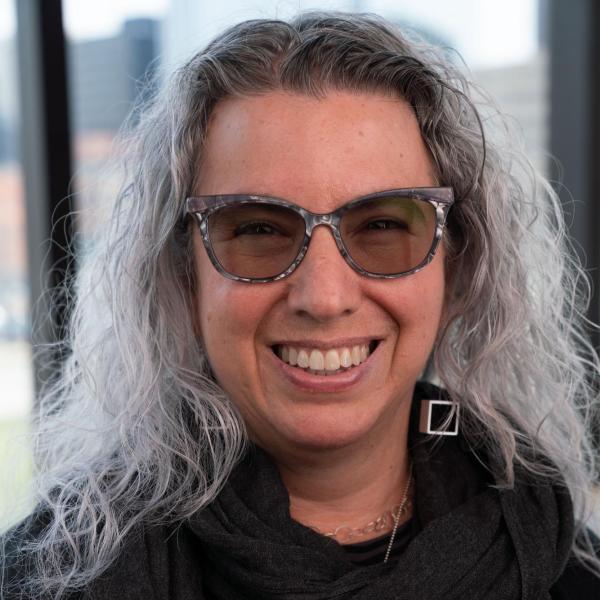 Marjorie Levine-Clark, Dean's Office
Marjorie's teaching areas are modern Britain; gender, women, and sexuality; and medicine and health; and poverty and welfare. Her courses explore various historical methodologies and practices, and she has a particular interest in getting students to think about the ways that historical narratives--­or the stories we tell about the past­--are constructed. She teaches interactively, meaning students don't learn predominantly from lectures in her classes, but rather from discussions about and engagement with reading materials. One of her favorite teaching experiences is from her Maymester study abroad course, "The Victorian Metropolis," where she used the city of London as her classroom.
Her research focuses on relationships among gender, class, health, and welfare in nineteenth- and early twentieth-century England. Her first book Beyond the Reproductive Body (Ohio State University Press, 2004) explores competing understandings of the female body in the 1830s and 1840s, and the impact these understandings had on public policies and the ways poor women thought about their health and work. Her current project, Unemployment, Welfare, and Masculine Citizenship: 'So Much Honest Poverty' in Britain, 1870-1930 (Palgrave 2015), examines the challenges that mass and chronic unemployment posed to the male breadwinner ideal, the assumption that self-sufficient men would work independently to support wives and children. As policymakers, welfare providers, and unemployed men developed strategies to address unemployment, they shaped new boundaries around what it meant to be a citizen. Most of Marjorie's research takes place in the county and national record offices in England, and she tries to get to the UK at least once a year. She is the editor for Pickering & Chatto's series, The Body, Gender, and Culture.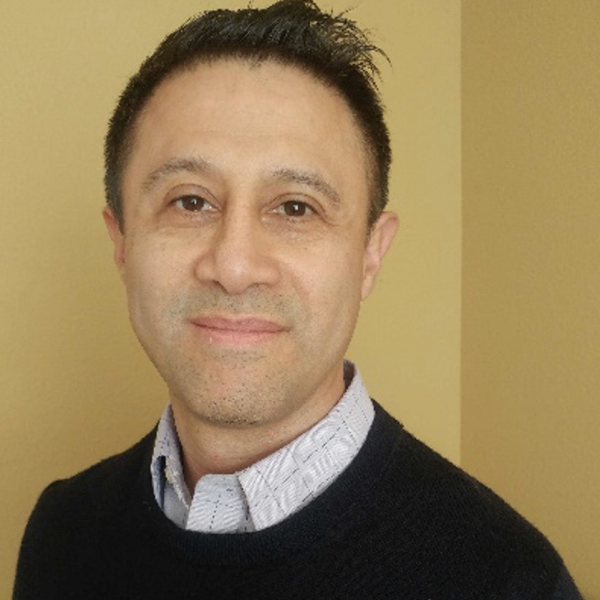 Ivan Ramírez, Health and Behavioral Sciences
Ivan is a geographer, originally from Quito, Ecuador. His scholarship and teaching focuses on the intersections of climate change, urban health, and community engagement. Ivan cares deeply about justice implications and equitable capacity building solutions that emphasize community voices and strengths.
His work is published in interdisciplinary journals, such as Weather, Climate & Society, EcoHealth, and International Journal of Disaster Risk Science. Motivated by experiences with initiatives, such as the Louis Stokes Alliance for Minority Participation (LSAMP) (as an undergrad), the King-Chávez-Parks Future Faculty (as Ph.D. candidate), and Consortium for Faculty Diversity (as postdoc), he advocates for DEI-related programs to mentor and support students, staff, and faculty. He is currently a faculty member in Health and Behavioral Sciences and serves as the NCFDD (National Center for Faculty Development and Diversity) Faculty Fellow at the Center for Faculty Development and Advancement (CFDA) at CU Denver.
Ivan has a Ph.D. in Geography from Michigan State University with specializations and certificates in Ethics and Development and Community Engagement, and a M.A. in Climate and Society from Columbia University.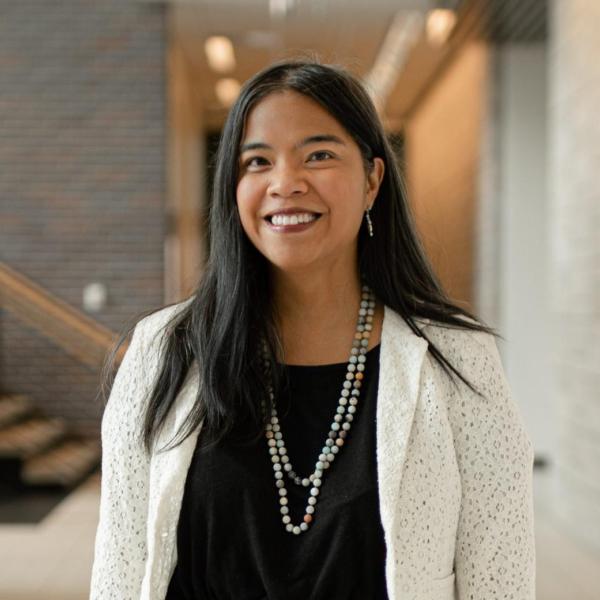 Faye Caronan, Dean's Office
Faye Caronan is an associate professor in the Ethnic Studies Department and the Associate Dean of Faculty and Staff Affairs in the College of Liberal Arts & Sciences.
Her research takes a comparative ethnic studies approach to the understanding of U.S. imperialism. She is the author of Legitimizing Empire: Filipino American and U.S. Puerto Rican Culture Critique, where she analyzes Filipino American and U.S. Puerto Rican culture together in order to provide an understanding of the differential workings of U.S. empire.
Her current research focuses on the different, unequal citizenship statuses afforded to residents of U.S. territories.
She has three children and you'll often see her commuting by bike with a couple of them on the back.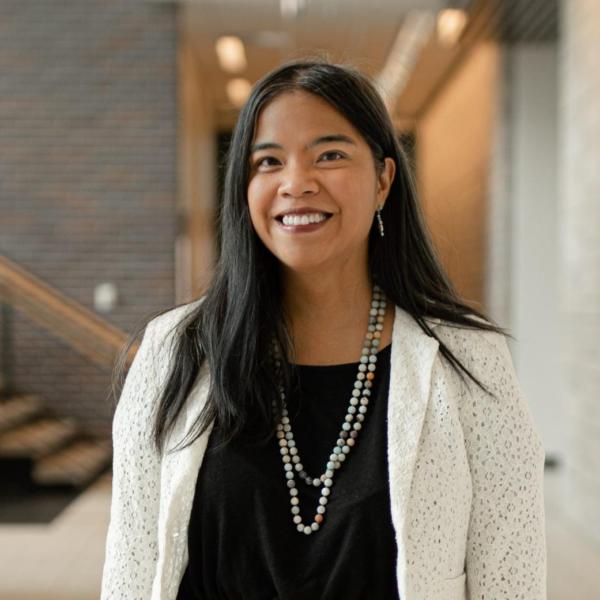 Faye Caronan, Dean's Office
Faye Caronan is an associate professor in the Ethnic Studies Department and the Associate Dean of Faculty and Staff Affairs in the College of Liberal Arts & Sciences.
Her research takes a comparative ethnic studies approach to the understanding of U.S. imperialism. She is the author of Legitimizing Empire: Filipino American and U.S. Puerto Rican Culture Critique, where she analyzes Filipino American and U.S. Puerto Rican culture together in order to provide an understanding of the differential workings of U.S. empire.
Her current research focuses on the different, unequal citizenship statuses afforded to residents of U.S. territories.
She has three children and you'll often see her commuting by bike with a couple of them on the back.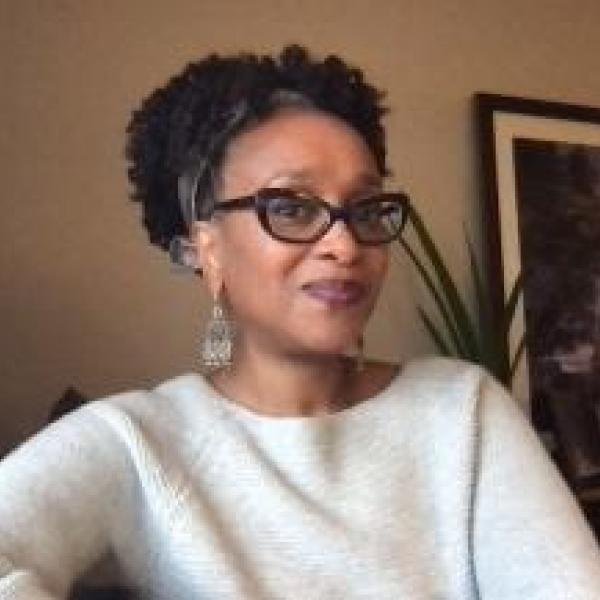 Rachel Harding, Ethnic Studies
Dr. Rachel Elizabeth Harding is a poet, historian, and scholar of religions of the Afro-Atlantic diaspora. From Atlanta, Georgia, Dr. Harding writes about religion, creativity, and social justice in the experience of communities of African descent in the US and Brazil.
Dr. Harding teaches at CU Denver, where she chairs the Ethnic Studies Department.
Dr. Harding is the author of numerous essays, poems, and scholarly articles; as well as two books: A Refuge of Thunder, a history of the Afro Brazilian religion, Candomblé;  and more recently, Remnants: a Memoir of Spirit, Activism and Mothering, co-written with her mother, Rosemarie Freeney Harding, on the role of compassion and mysticism in African American social justice organizing.
Dr. Harding is an ebômi (ritual elder) in the Terreiro do Cobre Candomblé community in Salvador, Bahia, Brazil. She co-leads the Veterans of Hope Project - an interdisciplinary initiative on religion, grassroots democracy, and healing that was founded by her parents, Vincent and Rosemarie Freeney Harding.
Harding's honors include a Colorado Black Roundtable Civil Rights Award, a Cave Canem Poetry Fellowship, the Sterling Brown Distinguished Visiting Professorship at Williams College, and an honorary doctorate from the Starr-King School for the Ministry.
Martin Huber, Physics
Dr. Martin E. Huber is a Professor in the Physics department with a secondary appointment in Electrical Engineering. He received his B.S. in Physics from MIT and his M.S. and Ph.D. in Physics from Stanford University. He joined CU Denver in 1991 after a postdoc at the National Institute of Standards and Technology in Boulder. He is an experimental physicist active in developing sensitive instrumentation to measure small magnetic fields and electric currents. His laboratory provides training and professional preparation for our undergraduate and Master's students. Huber's research centers on superconducting quantum interference devices (SQUIDs), which have applications in many diverse fields including quantum computing (QC).
In addition to the design, fabrication, and characterization of SQUIDs, his group develops custom readout electronics required for use of these quantum sensors. This background is extremely relevant to QC, and several alumni from his group are now employed in the field. With Prof. Tim Lei (EE), Huber co-leads the EE QC micro-credential, including curriculum development and instruction of two laboratory-based QC courses. Dr. Huber has been active in outreach to form external partnerships that support the QC initiatives at CU Denver.
Stephanie Santorico, Mathematical and Statistical Sciences
Dr. Stephanie Santorico is a distinguished academic, known for her contributions to undergraduate and graduate education, leadership in academic and professional settings, and impactful research on genetic causes of diseases. A first-generation student from a low socio-economic family and a rural area of Oklahoma, she is dedicated to helping all individuals succeed.
During her tenure of 15 years at CU Denver, she has held various leadership positions, such as Director of Statistical Programs, Graduate Chair, Acting Associate Dean of Research and Creative Activities, and Acting Associate Dean of Faculty and Staff Affairs for the College of Liberal Arts and Sciences. Her research, funded through multiple awards from the National Institutes of Health, focuses on the intersection of statistics and genetics. Dr. Santorico's collaborations with the Denver Police Department's crime lab and the Denver Museum of Nature and Science show her commitment to engage with the broader community.
Currently, Dr. Santorico is an American Council on Education Fellow at Montana State University, where she is developing critical leadership competencies for a changing system of higher education.
Staff Awards
Miriam Venzor, Mathematical and Statistical Sciences
Miriam Venzor joined the Department of Mathematical and Statistical Sciences in 2021, and in November 2022, she was selected as the department's operations coordinator.
Miriam's approach in her new role, rooted in improving student experience and department operations and culture, has resulted in continuous improvement of workflows and overall functioning of the department. Her top priority has been to establish a culture of active listening. By taking the time to listen first and take stock of what needs improvement, she has been able to identify areas of opportunity that were previously overlooked. She has also served in the department's DEI committee since fall 2022.
Miriam grew up in Denver and has worked for the university since 2019. She hopes to attend business school in the future and remains committed to making a positive impact at CLAS.
Trishia Vasquez, Health Professions Program
Ms. Vasquez is originally from Wyoming, and she has lived in Denver for 19 years, and has worked at the University of Colorado Denver (CU Denver) for 19 years as well. She received her Bachelor of Science degree with a major in Sociology/Criminology from Colorado State University-Pueblo in December of 2000, and a Master's degree in Social Science with and emphasis in Community Health Science from CU Denver in 2019. After undergraduate studies, Ms. Vasquez worked as a Juvenile Probation Officer for the city of Pueblo, CO. She is currently the Director of the Health Professions Programs Office at CU Denver. In her current role, Ms. Vasquez is responsible for the organization, scheduling, strategic planning and oversight of the CLAS Health Professions Programs Office, which serves health-focused undergraduate and post-baccalaureate students.
Ms. Vasquez is interested in the issues high school students' face, specifically those going into the STEM fields, in their transition from High School to College. She has been instrumental at CU Denver in the development of many programs designed to help students who face barriers obtain a college degree and pursue their professional goals. Additionally, Ms. Vasquez' research focus is related to health disparities and social determinants of health related to underserved/under-resourced communities, specifically the undocumented community in Colorado, and how people access and utilize healthcare services.
Laurel Dodds, Continuing and Professional Education
Laurel Dodds earned a BS in Arts Education at the University of Vermont, a terminal MPS degree in Interactive Telecommunications at New York University, and received an AT&T doctoral fellowship at the American Center for the Study of Distance Education at Penn State University.
Her professional career includes telecommunications consulting for Congress, state and local governments, developing non-profit organizations, creating curriculum for public schools and colleges, and teaching at both levels.
In higher education she created a satellite video conferencing center serving the mid-Atlantic region, set up and managed two new multi-state videoconferencing and online graduate programs, and directed multimedia delivery of programs to military bases around the world.
She began her adventure at CU Denver by directing seven interdisciplinary signature programs in CLAS, and adding responsibility for other new initiatives and non-credit programs, conferences, and undergraduate programs like CU Succeed, and graduate credit programs such as New Direction in Politics and Public Policy.
She looks forward to supporting the new initiatives of the College in Prison Program, prospective new graduate extended studies programs, and reaching new markets through expanded Continuing and Professional Education initiatives for CLAS.
Kristen Kang Salsbury, Continuing and Professional Education
Kristen Kang Salsbury has worked in the College of Liberal Arts and Sciences (CLAS) as the Continuing and Professional Education (CPE) Program Manager since September 2017. Prior to CU Denver, she worked at UCLA Extension and has over a decade of experience working with continuing education, extended studies, lifelong learning, custom/corporate training, and other non-traditional educational programs in a variety of modalities.
She currently manages an array of CLAS Extended Studies and CPE programs and does everything from planning, budgeting, and development, through scheduling, registration, marketing, implementation, and evaluation. In partnership with Laurel Dodds and the CLAS Department of Communication, Kristen is proud to support the College in Prison Program, offering college-level classes to incarcerated individuals and equipping them with the skills and confidence to return to their communities. Looking ahead, Kristen is excited to contribute to the university's vision for becoming a "university for life" and is currently part of the microcredential and badging working groups. As a lifelong learner herself, Kristen is a graduate student pursuing a master in business administration (MBA) at CU Denver. She also serves on the CLAS Council for Diversity, Equity, and Inclusion (DEI) and on CLAS Staff Council.
Karen Fennell, CLAS Dean's Office
Karen Fennell joined the CLAS Dean's Office in 2011 and previously worked at the Anschutz Medical Campus, the University of Denver and the University of New Mexico. After earning her Masters of Science degree in Biological Anthropology, she shifted career tracks from Teaching to Higher Education Administration. In her current position, Karen interacts with a wide array of staff, faculty, students, alumni partners and other community constituents while dealing with policy, navigating administrative practices and engaging with university representatives.
She has worked to create pathways for success within the college and the university system as a mentor and leader and by serving on a broad array of college and university Councils, Committees and Task Forces including; University Staff Council, CLAS Staff Council as Vice Chair, the Instructional, Research and Clinical Teaching Track Faculty (IRCF) Task Force, and the Equity Task Force Policy Action Team.
Karen says, "We have amazing staff here at CU Denver who are deeply involved in the educational processes, serving our students and others with incredible dedication. Our staff are often the unsung heroes of the campus, working hard behind the scenes to keep processes in balance and moving the university forward with quiet efficiency."
Retiring Faculty and Staff
Faculty
Vanessa Fishback - 2005-2023
Jocelyne Hunsinger - 2005-2022
Brad Stith - 1980-2023
Lance Lana - 2006-2023
Jean Scandlyn - 1998-2023
Staff
Dawn Arge - 1987-2022
Bruce Hines - 2009-2022