I am always truly amazed and impressed by the dedication and commitment that I see each day to the mission and values of the College of Liberal Arts and Sciences. All of our outstanding winners have accomplished much and deserve our acknowledgement and appreciation; I'm sure you will agree after reading more about all of their achievements. I am deeply honored to serve as dean for the college, especially during these unusual times, and am pleased to recognize these Dean's Awards recipients.
Pamela Jansma
Dean, College of Liberal Arts and Sciences
Undergraduate and Graduate Student Awards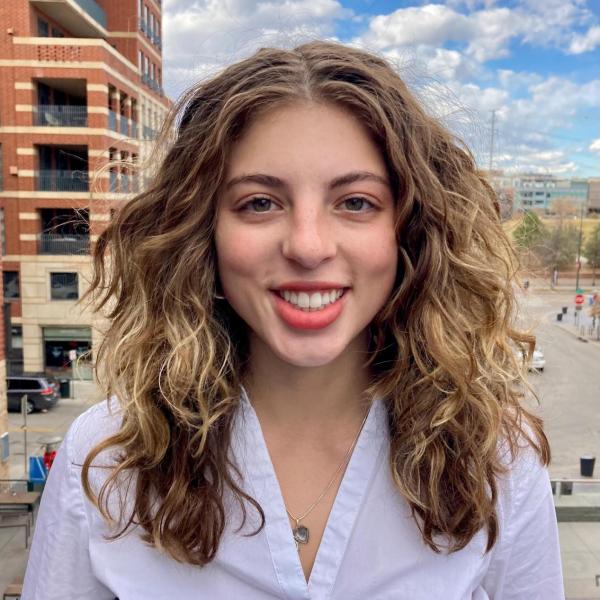 Olivia Fambrini (International Studies) Fall 2020
I graduated in Fall 2020 from the University of Colorado Denver, with a degree in International Studies, with a thematic focus in Peace, Human Rights and Security, a geographic focus in the Middle East and North Africa, and undergraduate academic certificates in Immigration Studies and Middle Eastern Politics. I graduated with a GPA of 3.9, received departmental honors, collegiate honors, and the "Outstanding Undergraduate" award for the graduating class of Fall 2020 based on my achievements.
In addition to my academic achievements, I also gained a significant amount of professional experience while at CU Denver. My own parents' immigration to the United States inspired me to pursue a career in refugee resettlement and I have spent the past 3 years working with newly arrived refugees. I currently work as a Digital Literacy Specialist at the International Rescue Committee office in Denver, Colorado, teaching skills-based training curriculums to refugees from all over the world. Following graduation, I plan to continue working with refugees through the International Rescue Committee and eventually, work with refugees abroad through the United Nations High Commissioner for Refugees.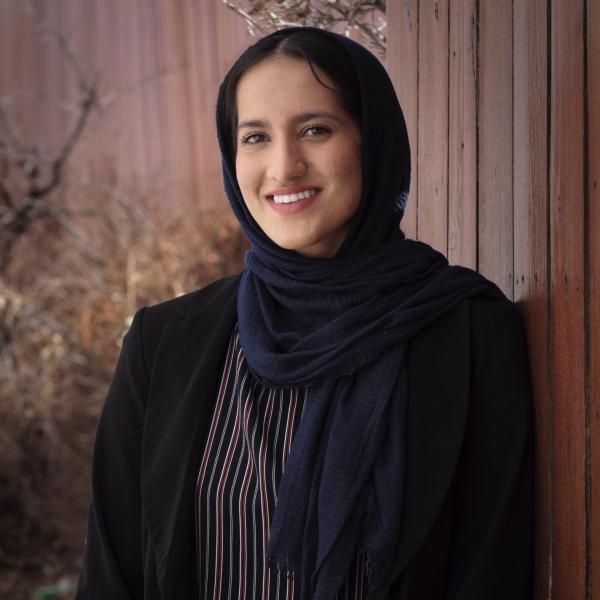 Hussna Yasini (Modern Languages, Spanish) Spring 2021
Hussna Yasini is a Colorado native who is a May 2021 graduate of the University of Colorado Denver. She majored in Spanish with a mathematics minor and has an interest in immigrant healthcare, public health, and the use of mathematics in conducting research. As the child of two Afghan refugees, Hussna has an appreciation for diversity and inclusion and loves learning about others' cultures and backgrounds.
She enjoys meeting new people, spending time with friends and family, exploring coffee shops, appreciating art at local galleries, and attending comedy shows. Hussna is proud to announce that she will be attending the University of Colorado School of Medicine in the fall.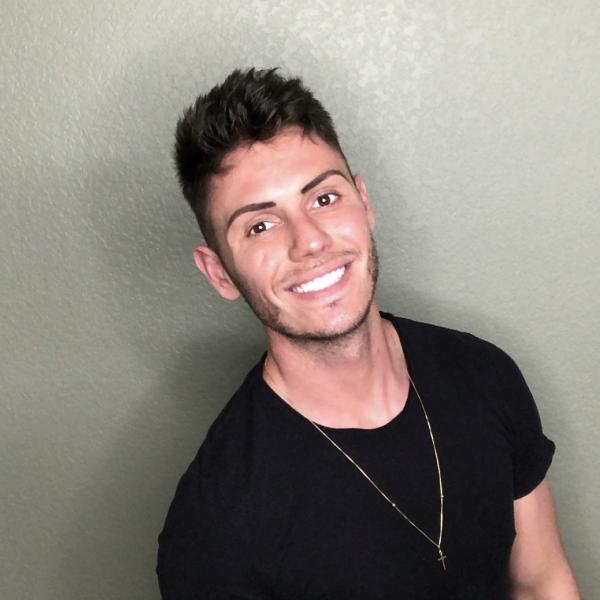 Michael Scott MaiAlley (Integrative Biology) Fall 2020
Graduating from CU Denver is one of many accomplishments that I'm most proud of. As a first-generation college student, the journey was full of new experiences and opportunities to learn. I come from a family with less opportunity than some, and more privilege than others. CU Denver has been instrumental in helping me grow into someone I'm truly proud of. Since beginning my academic career, I've been able to build a nutrition coaching business, adopt five young children with my husband, TJ, buy a home, travel, graduate from CU Denver as the Outstanding Undergraduate of 2020, and much more.
I credit my successes to faith, hard work, and the family, friends, mentors, and colleagues who have poured into me along the way. Looking forward I hope to expand my reach in impacting the health of others by beginning a career in the medical field as an M.D. or a D.O. My vision is to incorporate my knowledge and skills as a personal trainer and certified nutritionist into the world of medicine to hopefully prevent early diseases and disabilities.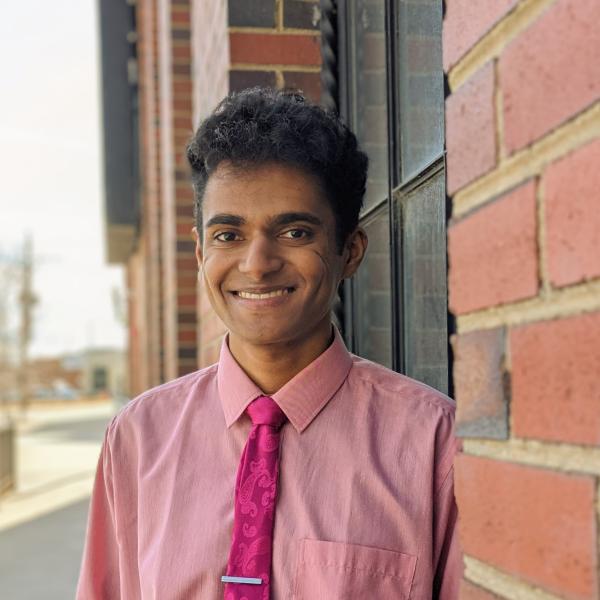 Shamik Vinay Bhat (Integrative Biology) Spring 2021
Shamik is graduating summa cum laude with a degree in biology, as well as minors in mathematics and political science. While at CU Denver, he worked with roommates and engineering students at CU Boulder to launch a unique, educational nonprofit: Ecosystem Arts. The organization has launched numerous new educational programs at Children's Hospital, and he looks forward to further exploring education in pediatric medicine as a future physician. Shamik will be matriculating at Yale School of Medicine in August, where he also hopes to further explore the role of policy in healthcare.
Beza Afework Taddess (Sociology) Spring 2021
Beza Taddess was born and grew up in Harar, Ethiopia until age ten, after which she moved to attend the Waterford Kamhlaba United world College of Southern Africa Swaziland for middle and high school. After receiving her Bachelor's of Arts from Colorado College in 2015, Beza conducted a PIFP Fellowship with the Colorado Children's Campaign where she currently works. The Colorado Children's Campaign is a policy and research non-profit, working on state-level policy for Colorado kids. In addition to her work with the Colorado Children's Campaign, Beza has worked for diverse organizations around the world such as the Constitution Surgery Centers in Connecticut, the United Nations, in Sweden and as a Sustainability Intern at Kitovu Hospital, in Masaka, Uganda.
After joining the graduate program at UC Denver in 2019, Beza participated in a 3-Minute Speech competition, ending among the top 3 contestants from the Auraria campus and qualifying for the Denver-wide competition against our Anschutz campus rivals. Beza has also volunteered her time on countless occasions to the department and its faculty, including representing the graduate program in CLAS student council. Beza aspires to attend a Ph.D. program in sociology/demography in the Fall of 2022 with a research focus on health disparities, workplace segregation and intersectionality.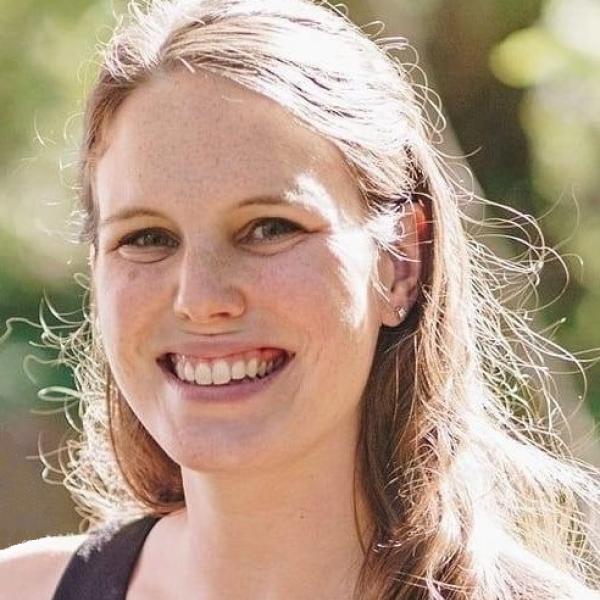 Jessica Irene Murphy (Mathematical & Statistical Sciences) Fall 2020
Before beginning her M.S. at CU Denver, Jessica vowed to do things differently from her undergraduate experience. She had previously followed in her family's footsteps – attending her parents' alma mater and majoring in the subject her grandfather taught. But now she was going back to school for herself in a field she was truly passionate about. After her first semester, Jessica joined Dr. Audrey Hendricks' research group, where she developed an interactive app that enables easier access to appropriate statistical analyses for longitudinal data.
She also served as a research assistant for an international study assessing the role of maternal nutrition and infant DNA methylation at birth. Additionally, Jessica was a founding member and treasurer for CU Denver's Association for Women in Mathematics (AWM) student chapter and helped establish the organization's first book club. After graduating, Jessica plans to work as a research assistant for the Genome Sequencing Project (GPS) and hopes to pursue her Ph.D. in Biostatistics.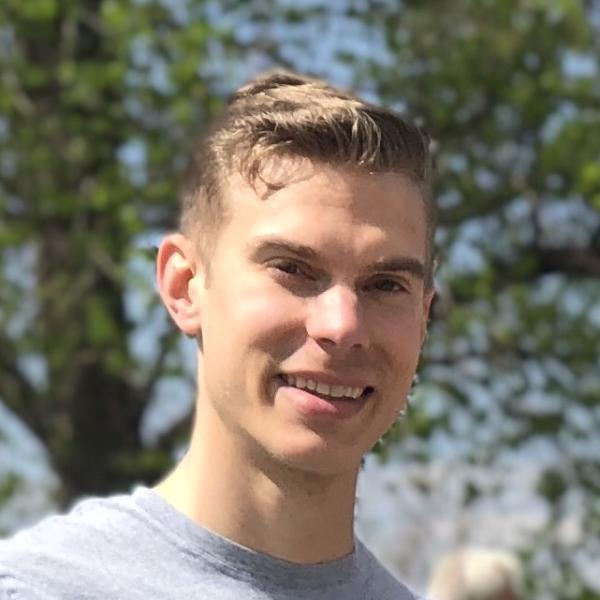 Nicholas Koprowicz (Mathematical & Statistical Sciences) Spring 2021
I'm a Denver native and earned my bachelor's degree in Statistics from the Colorado School of Mines. While earning my undergraduate degree, I taught introductory math courses at Red Rocks Community College where I developed a passion for teaching. After graduating, I worked for two years as a software developer before deciding that there wasn't enough math involved and decided to go back to graduate school.
During my time at CU, I taught for two semesters, engaging my passion for math and helping students learn and adapt to the college setting. I was a member of the Machine Learning club and submitted multiple projects through that club and through courses to the Data2Policy project, helping use statistics to influence and recommend policy proposals in the city of Denver. I worked as an intern for the Finance Department at the City and County of Denver during COVID, analyzing data to help city leaders respond to the crisis. I also worked as an intern at Seagate Technology, where I worked on developing new computer algorithms for processing and analyzing text data.
I've accepted a position this summer as a Machine Learning Engineer at Micron Technologies as part of the smart manufacturing/AI team, working to use sensor data and artificial intelligence to increase efficiency in the manufacturing process. Once I've settled into that role, I plan on continuing to teach math part-time as well.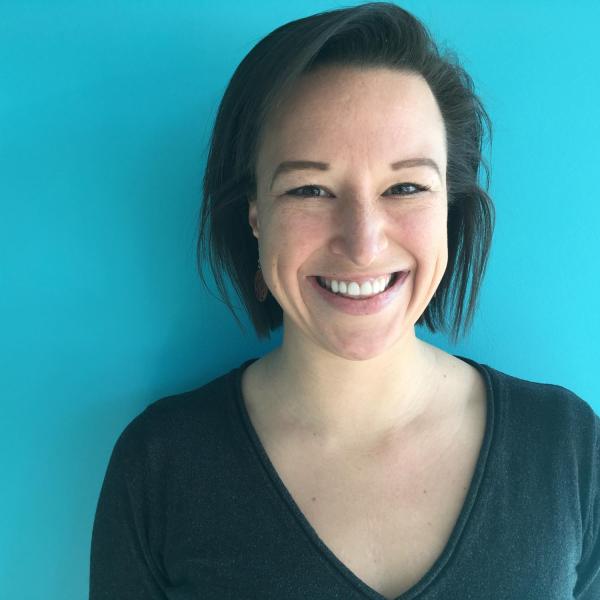 Emily Melnick (Health and Behavioral Sciences) Spring 2021
Emily is a Ph.D. graduate in Health and Behavioral Sciences from the University of Colorado Denver. She also holds an M.P.H. in Public Health Nutrition from The Colorado School of Public Health. Emily's research broadly applies a social-ecological perspective to understand sources of risk and resilience related to child and adolescent health, with a specific focus on obesity prevention research.
During her time as a Ph.D. student at the University of Colorado Denver, Emily has: (1) published four peer-reviewed journal articles, three of which were first-authored, (2) presented her work at ten research conferences, (3) received departmental fellowships for research and teaching, and (4) served as a teaching assistant and/or recitation instructor for six semesters.
In pursuit of future research goals, Emily accepted a postdoctoral research fellowship position at Arizona State University. She will be supporting NIH-funded projects which examine the role of school and community food environments on children's health, impact of COVID-19 related school closures on children's health, and examine if specific policies and programs initiated during COVID-19 (P-EBT, summer meal expansion) mitigated the negative impact of school closures.
Emileigh Lorraine Willlems (Mathematical & Statistical Sciences) Fall 2020
Emileigh graduated with her Ph.D. in Applied Mathematics from CU Denver in August 2020. Her dissertation focused on developing meta-analysis methods for genetic association analyses that better incorporate samples of mixed ancestry individuals.
She began working as research faculty at the Center for Innovative Design and Analysis (CIDA), within the Department of Biostatistics & Informatics at Anschutz Medical Campus, in November 2020. She is excited for the opportunity to expand her research interests and collaborate with researchers across disciplines while working at CIDA.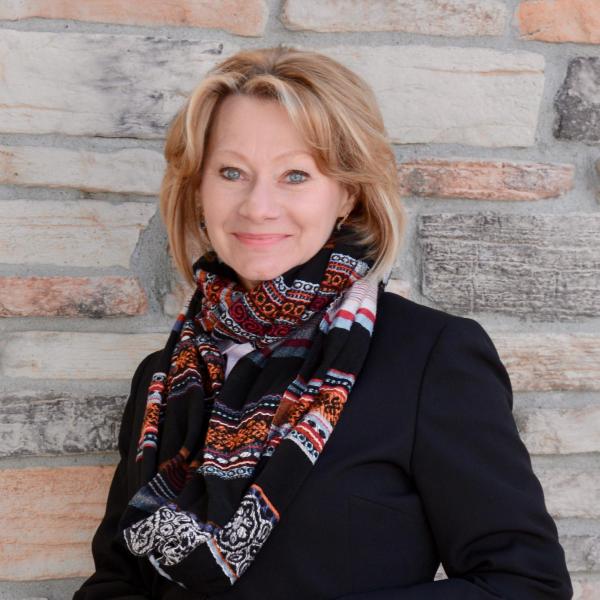 Pamela K. Whitten (Mathematical and Statistical Sciences)
Professor Whitten first came to CU Denver teaching high school students enrolled in the CU Succeed Program. The Department of Mathematical and Statistical Sciences reached out to her with an invite to teach as a lecturer in Spring 2013 and then as a full-time rostered faculty member in Fall 2017.
She has developed, taught, and coordinated large enrollment gateway classes for the department. She has also taken the initiative to lead efforts to design new courses and curriculum to improve retention and reduce DFW rates as well as to improve STEM pathway mathematics success rates. Professor Whitten has also enjoyed mentoring and advising graduate teaching assistants to improve the overall teaching mission of the department.
Professor Whitten consistently receives positive feedback from students. Her classroom – and now Zoom - environment is student-centered and focuses on conceptual understanding. In Spring 2020, as the university transitioned to remote instruction, Professor Whitten took a leadership role in providing support to fellow faculty, lecturers and GTA's through a repository of videos, guided lecture notes and assessments.
Professor Whitten continues to learn and value growth in the profession. Her recent interests have included improving the student experience for underrepresented and minority students enrolled in courses with traditionally high DFW rates. Professor Whitten's expertise in teaching and learning is crucial in helping the department move forward and work to close equity and opportunity gaps and improve student retention and performance.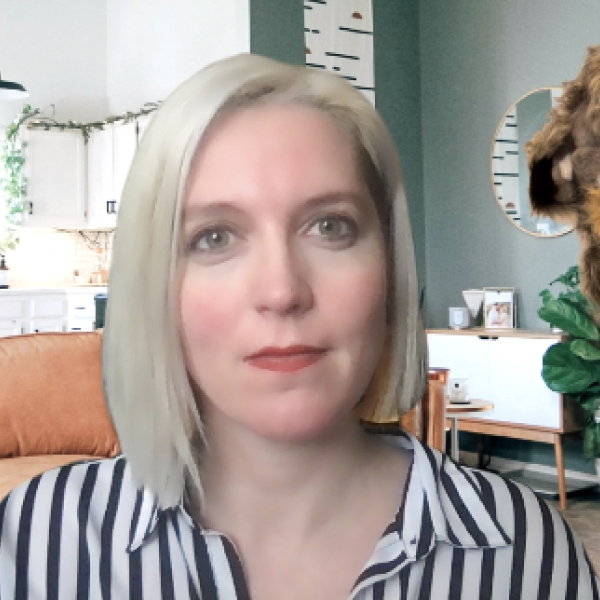 *Lindsey Hamilton (Psychology) *Campus award winner
Lindsey Hamilton has over 15 years experience implementing high-impact practices and inclusive excellence practices in higher education. She graduated from Bates College with a Bachelor of Science in Neuroscience and Wake Forest School of Medicine with a PhD in Neuroscience. Her own research now focuses on metacognition and helping students acquire simple but effective learning strategies based on cognitive neuroscience principles. She applies this research in her own classes and loves experimenting with new teaching strategies.
Now as the inaugural Director of the Center for Excellence in Teaching & Learning, Lindsey is excited to foster the use of evidence-based educational strategies that have been demonstrated to encourage learning and improve academic outcomes for students. With a strong commitment to honoring the interconnectedness of teaching and learning, Lindsey looks forward building the professional development opportunities in the university related to inclusive pedagogy.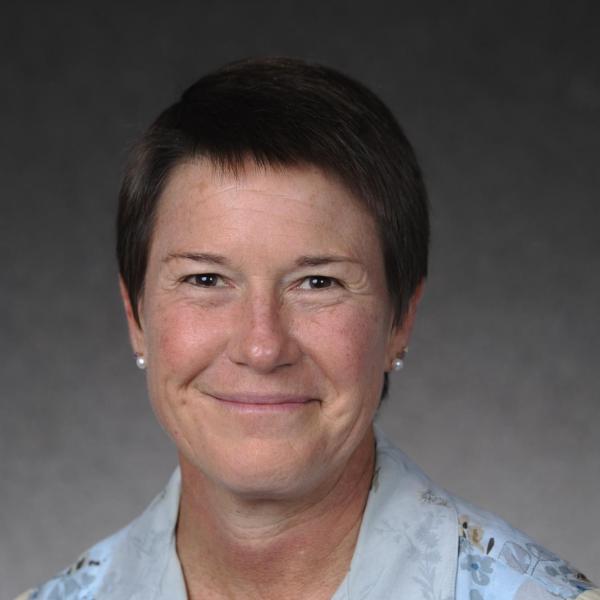 e.j. Yoder (Communication)
Dr. e.j. Yoder has over ten years of experience as a Senior Instructor and Undergraduate Advisor in the Department of Communication at the University of Colorado Denver. In these roles, she designs and teaches both online and hybrid courses in Intercultural Communication, Global Communication, Food as Communication, Rhetoric of Global Food Policy, and Communication and Diversity. Dr. Yoder has also taken her love for educating abroad as the faculty director of two Global Education courses: Food Fight: Regional Identity Construction Through Food (Barcelona, Spain) and Nobel Cause: Peace and Justice in Guatemala.
Much of her course material is motivated and enhanced by her pursuits outside of the classroom, including traveling, reading, cooking, managing her large vegetable garden, fermenting and canning produce, and raising chickens. Dr. Yoder looks forward to continuing to share these passions with CU Denver and its diverse and engaged student population.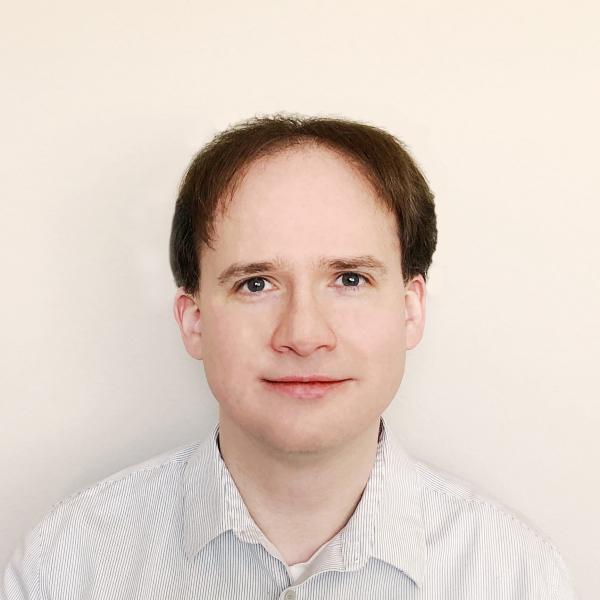 Steffen Borgwardt (Mathematical and Statistical Sciences) *Campus award winner
Dr. Borgwardt works in the mathematical field of optimization, the "science of good decisions." His research lies on the intersection of mathematical programming and combinatorial optimization, and focuses on the studies of geometric objects arising in data analysis. The properties of these objects contain information about the underlying data set, which leads to new algorithms, as well as improvements to classical algorithms. In his teaching and mentoring, he uses these concepts to train the next generation of researchers.
The optimization point of view allows students and researchers to see inside the black box of algorithms, enabling critical thinking about how the algorithms themselves influence possible results. One of the most rewarding parts of Dr. Borgwardt's work is to get his students excited about the field of optimization, and to help them achieve their goals. He is the proud mentor of many graduate students, and they have received prestigious national and international awards and scholarships. He is looking forward to continuing to teach and mentor students at all levels in a modern, accessible, and exciting learning environment.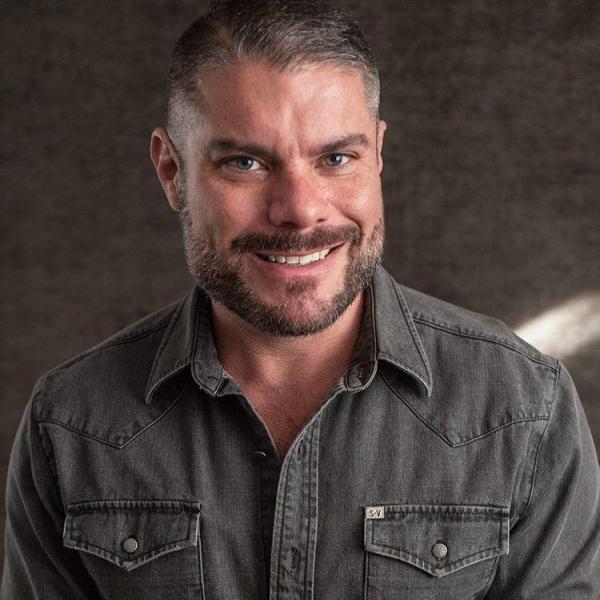 Andrew Scahill (English)
Dr. Andrew Scahill is an Assistant Professor in the English Department at the University of Colorado, Denver. He is the author of The Revolting Child in Horror Cinema: Youth Rebellion and Queer Spectatorship, and has published extensively on images of youth and coming-of-age in global cinema. His work can be found in Cinema Journal, Girlhood Studies, Post Script, Jump Cut, Journal of Lesbian Studies, Asian Journal of Literature and Culture, In Media Res, and Flow Journal.
He has served as Coordinating Editor for the film studies journal Velvet Light Trap and Guest Editor for Literature/Film Quarterly. Scahill is also recognized as an authority on the horror genre, and is featured as a film scholar in the documentary Scream, Queen!: My Nightmare on Elm Street (2019), which is nominated for a GLAAD Award and won the Dorian Award for Outstanding Documentary. He will also be featured in Shudder Network's upcoming documentary Queer Horror (2021).
In 2021, Dr. Scahill published two essays: one on teen pic director John Hughes and another on 1980s nostalgia and cinematic reboots. He is currently at work on a manuscript entitled Washington, D.C.: The Movie, which examines the cinematic representation of our nation's capital as a site of both utopic possibility and dystopic corruption.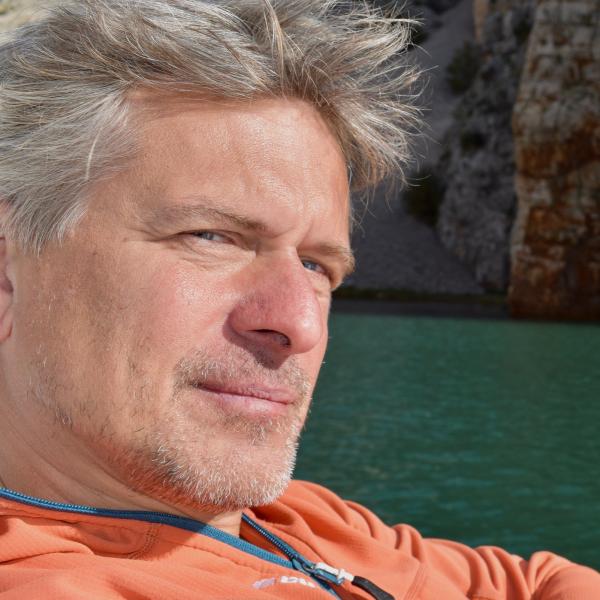 Christoph H. Stefes (Political Science)
Christoph received his B.A. in History from the University of Tübingen, Germany, and from the University of Denver's Korbel School his M.A. and Ph.D. in International Studies in 1997 and 2002, respectively. Since 2002, he has been a Professor for Political Science at CU Denver (tenure in 2009, promotion to full in 2018). He is the author and editor of numerous publications on political regimes, corruption, energy transitions, and environmental crime. He currently works with colleagues in Europe on the politics of wildlife protection (CRIMEANTHROP).
For the past 7 years, Christoph has taken students to Berlin for a semester-long, study-abroad program (Berlin: Bridging Global Divides) which he has founded and directed in cooperation with Ecologic Institute Berlin, one of the top environmental think tanks in the world. As soon as the pandemic peters out, Christoph hopes to resume the Berlin program ASAP and continue his research in Europe. This is Christoph's second CLAS Award. In 2007, he won the CLAS Research Award.
James P. Walsh (Political Science)
James Walsh is a Clinical Associate Professor in the Political Science Dept. at CU Denver, where he has taught since 1998. Walsh spent fifteen years in the History Department before transitioning to the Political Science Department in 2013. Walsh specializes in Labor, Immigration, and the Irish Diaspora. His research into Leadville's 19th century Irish community has led to the construction of a major Irish memorial currently being constructed in Leadville's Evergreen Cemetery, funded by the Irish Government.
Walsh is the author of numerous articles about Irish immigrants in early Colorado and co-author of Irish Denver. He is also the Founder and Director of the Romero Theater Troupe, an all-volunteer community theater based at Auraria Campus that uses the stage as a tool for preserving the history of worker's rights and related human rights activism.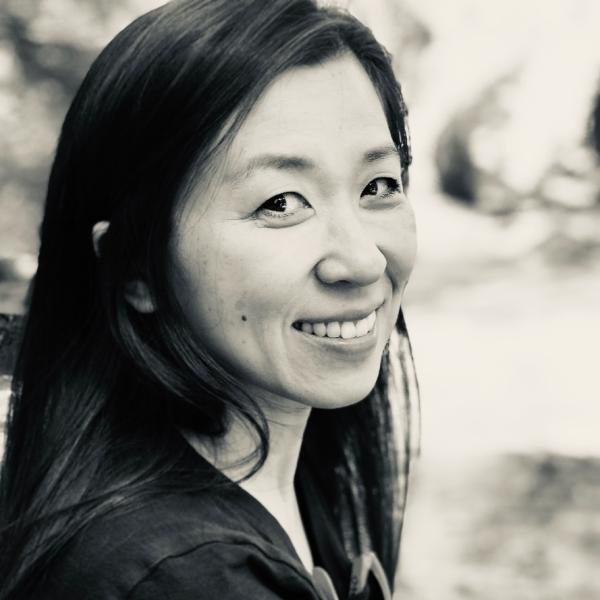 Meng Li (Health & Behavioral Sciences)
Dr. Meng Li is an Associate Professor and Director of the Undergraduate Studies in the Department of Health and Behavioral Sciences. Dr. Li's research focuses on the gap between what we think "rational" people ought to do, and what people actually do, as well as the implications of this gap in health behavior such as vaccination, healthy diet, allocation of healthcare resources, and COVID-19 preventive behaviors. Her future work will apply behavioral science to novel domains such as transportation behavior and preventive care marketing.
Her work has appeared in world-leading journals including JAMA, JAMA Pediatrics, Lancet Infectious Diseases, and Psychological Science, and has been reported in media outlets such as the New York Times, CNN, and Reuters. Dr. Li received a Ph.D. in Social Psychology from Rutgers University, an M.S. in Cell Biology from the University of Alabama at Birmingham, and a B.S. in Clinical Medicine from Peking University.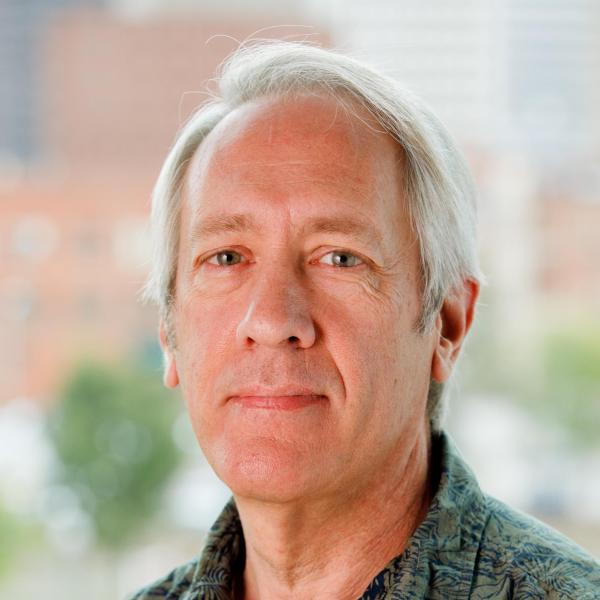 Martin Emile Huber (Physics)
Dr. Martin E. Huber is a Professor in the Physics department with a joint appointment in Electrical Engineering. He is an experimental physicist active in developing sensitive instrumentation to measure small magnetic fields and electric currents. His laboratory provides training and professional preparation for our undergraduate and Master's students. Dr. Huber's research centers on superconducting quantum interference devices (SQUIDs), which have applications in many diverse fields. In addition to the design, fabrication, and characterization of SQUIDs, his group develops custom readout electronics required for use of these ultra-high sensitivity sensors.
For the past 20 years, he has been a core member of the SuperCDMS (Cryogenic Dark Matter Search) collaboration, for which SQUIDs are essential to amplifying the faint signals of potential dark matter interactions with the collaboration's detectors. Dr. Huber also leads a collaborative NSF effort with CU Boulder to develop a nanoSQUID scanning microscope. This instrument will achieve a special resolution of 50 nm and magnetic field sensitivity better than that of an individual electron spin. It will be one of only two of its kind in the United States, allowing researchers along the Front Range from a variety of disciplines to utilize the microscope for their own experiments.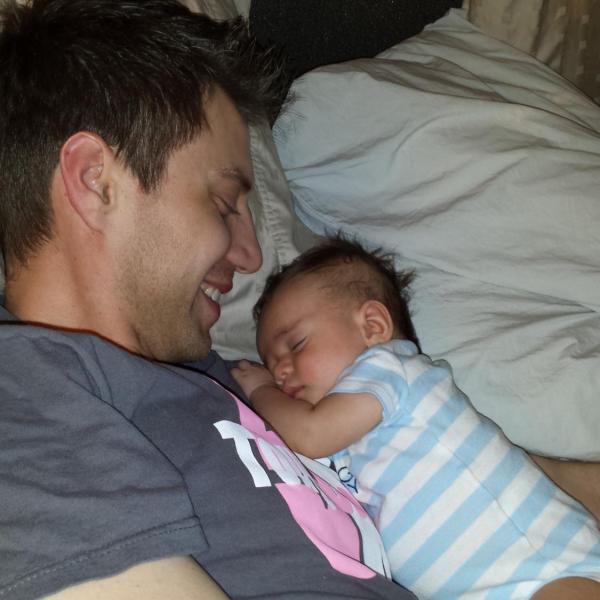 Troy Daniel Butler (Mathematical and Statistical Sciences)
Dr. Butler received his B.S. in electrical engineering (2003) and his M.S. (2005) and Ph.D. (2009) in mathematics from Colorado State University. From 2009-2012, Dr. Butler was a Postdoctoral Research Fellow (2009-2011) and Research Associate (2011-2012) in the Computational Hydraulics Group housed within the Institute for Computational Engineering and Sciences at The University of Texas at Austin. From 2012-2013, Dr. Butler was a Research Scientist in the Department of Statistics at Colorado State University. In Fall 2013, Dr. Butler joined CU Denver as an Assistant Professor, and from 2014-2017, Dr. Butler served as the Director for the Center for Computational Mathematics at CU Denver.
In Spring 2019, Dr. Butler received tenure and was subsequently promoted to Associate Professor. Dr. Butler's research focuses on Uncertainty Quantification (UQ). His contributions to the field of UQ have resulted in the development of novel UQ methodologies and open-source software that have been applied across a wide range of engineering disciplines including aerospace, civil, and electrical engineering. In the coming years, Dr. Butler's research will assimilate the fields of machine learning and artificial intelligence into his research to advance the state-of-the-art in UQ methods while continuing to collaborate with a diverse community of engineers and scientists.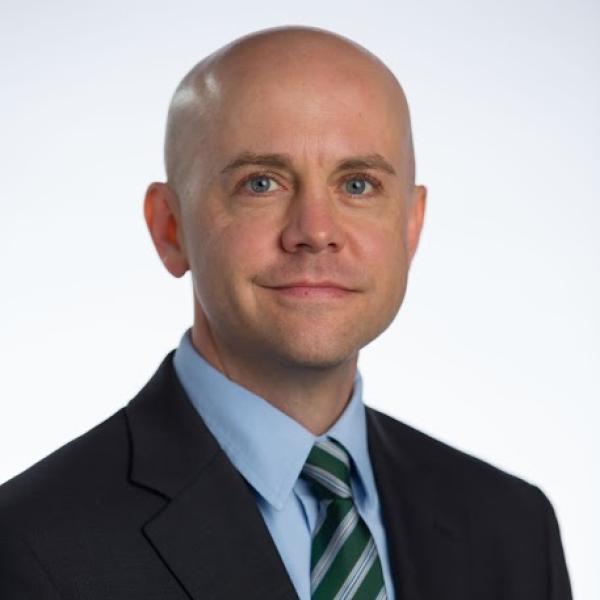 Michael Berry (Political Science)
I have served as the Director of Graduate Studies for the Political Science MA program since 2017, chairing 20 MA committees with multiple Ph.D. program placements. My college and university-level service includes participation on the Dean's Advisory Committee, CLAS Council, CLAS Ethics Committee, Tri-Institutional Constitution Day Committee, CLAS Honors Taskforce, Civics Certificate Taskforce, Graduate Council, and Undergraduate Council. I have organized or participated in multiple public lectures, panels, and forums on the Auraria campus on topics pertaining to the Constitution, federalism, federal and state elections and policymaking, partisan polarization, and research methods in political science.
I have represented CU Denver in more than 50 interviews on political topics with local, state, national, and international media outlets and served as a reviewer for more than a dozen political science journals. In service to the community, I am actively involved with several animal welfare organizations across the Front Range. I have 10 years (2,700 hours) of volunteer service with Foothills Animal Shelter (FAS) in Golden where I currently serve as vice president of the shelter's board of directors. I have personally fostered 40 animals, volunteered for the Jefferson County Animal Response Team (J-CART), and driven animal transport for Hope for Paws Colorado and Colorado Animal Rescue Express.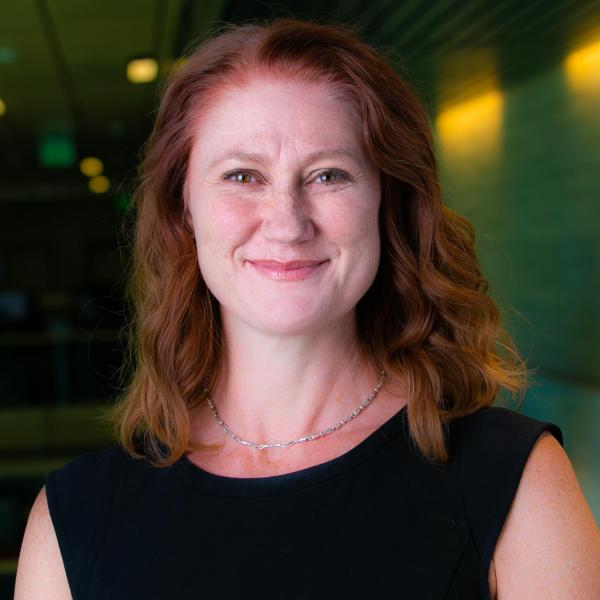 Stephanie A. Santorico (Mathematical and Statistical Sciences)
Stephanie A. Santorico, Ph.D., is Interim Associate Dean for Research and Creative Activities in the College of Liberal Arts and Sciences and Professor in the Department of Mathematical and Statistical Sciences at CU Denver, with appointments in the Department of Biostatistics & Informatics, the Human Medical Genetics and Genomics Program, and the Division of Biomedical Informatics and Personalized Medicine. Since arriving in 2008, she has served the CU Denver campus as the Director of Statistical Programs and the Graduate Director for Mathematical and Statistical Sciences. Through these positions she introduced new degree programs, including a dual MS degree between Applied Mathematics and Economics, an MS in Statistics, and a five year combined B.S./M.S. degree that allows a student to couple the Mathematics B.S. with either the Applied Mathematics or Statistics MS.
She organizes the yearly consulting workshop which includes seeking out clients from CU Denver and the Denver metro area and providing mentoring and instruction on soft and hard skills to student consultants. She also developed a mentored research course for the Statistics M.S. Outside of CU Denver, she is active nationally and internationally in statistics and genetics education and serves on key NIH peer review committees pertaining to genetics of human health and disease. As a first-gen college student from a low socio-economic background and rural area, she benefited from many before her, adding to her passion to give back and to extend a hand to others.
Vivian Shyu (Psychology) *Campus award winner
Associate Professor, CTT Vivian Shyu has been with the Psychology Department since 2008. While teaching cognitive and behavioral neuroscience is her main focus and passion, she has been an active member of the CU Denver leadership and service community since coming on full-time in 2010. Since then, she has served in myriad roles at all levels of the University, contributing to work on behalf of students and faculty alike. Since 2016, she has been President of UCDALI which represents and supports the work of CU Denver's Instructional, Research, and Clinical Faculty.
She has also represented her college, CLAS, on the Faculty Assembly. Beyond the campus, she speaks on behalf of CU Denver on EPUS, the system-level policy committee, and at the state level with the Colorado Faculty Advisory Committee to CDHE. As she continues to grow in the areas of service and leadership, she is excited to be working on the DEI front as a member of the newly formed Psychology Department DEI Committee.
Elizabeth M. Lee (CLAS Dean's Office)
Elizabeth (Liz) Lee has worked in the College of Liberal Arts and Sciences for a decade. Throughout her different roles, there has been one central theme that makes these positions meaningful to Elizabeth: the pursuit of a better and brighter future for all. Elizabeth finds value in contributing to the mission of research and education and has been happy to call CLAS home for so long. When she isn't working, she enjoys spending time with her dog and her family, hiking and exploring the outdoors, and roaming the state in her converted camper van! Elizabeth is extremely grateful to be recognized for this award and to work with the fantastic faculty, staff, and students in the college and at the University of Colorado Denver.
Philanthropy and Alumni Awards
John Gregory Swallow (Integrative Biology)
Over the last several years as Chair of the Department of Integrative Biology, I have worked closely with advancement to secure several gifts (e.g., Fritz Knopf Fellowship, Bardwell Donachy Fund) and endowed scholarships (e.g. Smilodon Biology Scholar, Brockway-Ferguson Scholarship). I also worked closely with advancement and the alumni association to nominate Emeritus Professor Charlie Ferguson for the Mack Easton Distinguished Alumni Award, which he received in 2021.
I am working with Advancement and CLAS to award scholarships from the Phyllis Schultz award for the first time in years. Finally, I am currently a Lynx Ambassabor. I hope to keep working with Advancement and CLAS to secure resources to support our CU Denver students with scholarships and other support.
Charles Ferguson
The Mack Easton Distinguished Alumni Award is the CU Denver Alumni Board's highest honor. It is presented to an individual who has demonstrated a long-term commitment to serving CU Denver, its students, and alumni. The award was developed by the CU Denver Alumni community in memory of D. Mack Easton, the Dean of the "Denver Extension Center" in the early 1960s. His vision paved the way for the extension to become the diverse and dynamic urban research university CU Denver is today.
CU Denver is proud to honor Professor Charlie Ferguson '85, M.S. '87, Ph.D., a three-time CU degree holder having received his BS in biology and his M.S. in biological science from CU Denver's College of Liberal Arts and Sciences before completing his Ph.D. in ecology and evolutionary biology at CU Boulder.
As stated in his nomination, "Charlie's own winding path to CU Denver makes him uniquely empathetic to his students. His students were immediately aware that he gets it, and Charlie truly gives all he has to this campus and its students."
Recipients of other alumni awards include Keri Ungemah, Joe Rice, Todd Cordrey, and Monica C. Cutler.
The 2021 Virtual Alumni Awards Celebration will take place on Wednesday, May 12 from 6 – 7 p.m.
Retiring Faculty and Staff
Kathleen Bollard 9/1/1995 - 8/31/2021
Kathleen Bollard came to CU Denver in 1995 as an Assistant Professor of Spanish. She had just completed her PhD at Berkeley and was excited about working with UCD students, many of whom were working their way through school while raising families, as she had done. She taught all levels of Spanish language, every period and genre of Peninsular Spanish literature and, one memorable semester, online Latin. After receiving tenure, she chaired the Modern Languages Department, then served as Associate Dean for CLAS, and during those years completed CU's Executive MBA program.
She next served as Associate Vice President and then Vice President for Academic Affairs for the CU System. After 8 years in the CU President's Office, she missed campus life and especially teaching, so she returned home to her beloved Modern Languages Department. She has also been doing some work for the CLAS Dean's Office and now is looking forward to retirement in New Hampshire with her husband, daughter, and three dogs.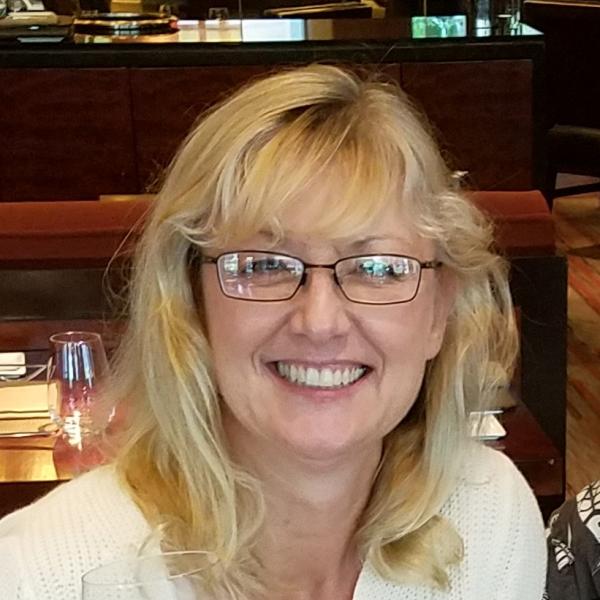 Margaret Bruehl (Chemistry) 1/1 2008-2/2/2021
Dr. Margaret Bruehl received her Ph.D. in chemistry from Northwestern University and completed a National Science Foundation post-doctoral fellowship at CU Boulder. She joined the faculty CU Denver as a lecturer in the Spring 2008 semester after working 15 years in the private and government sectors. In 2012, she was the first Chemistry faculty member to join the Clinical Teaching Track as a Clinical Assistant Professor. In 2015, she was promoted to the rank of Clinical Associate Professor. During her time at CU Denver, Dr. Bruehl taught General Chemistry, Foundations for General Chemistry, Engineering General Chemistry, and Environmental Chemistry. In addition, she was instrumental in developing and teaching the Honors General Chemistry series. She also developed and taught a course in Scientific Thinking for the University Honors and Leadership Program.
To support student success, she developed the General Chemistry Readiness Assessment (GCAT) test to assist students in planning their beginning chemistry studies. Dr. Bruehl was an early designer and participant in the CU Denver Learning Assistant (LA) Program, laying the groundwork for active learning throughout the entire chemistry curriculum. Dr. Bruehl won the CLAS Teaching Excellence Award twice (2012, 2017) and the Denver Campus Excellence in Teaching award in 2017.  Dr. Bruehl's research in the area of chemical education included collaborations with colleagues across multiple disciplines at CU and other institutions and resulted in multiple peer-reviewed publications. In her retirement, Dr. Bruehl looks forward to traveling with her husband, hiking, and spending time with friends and family.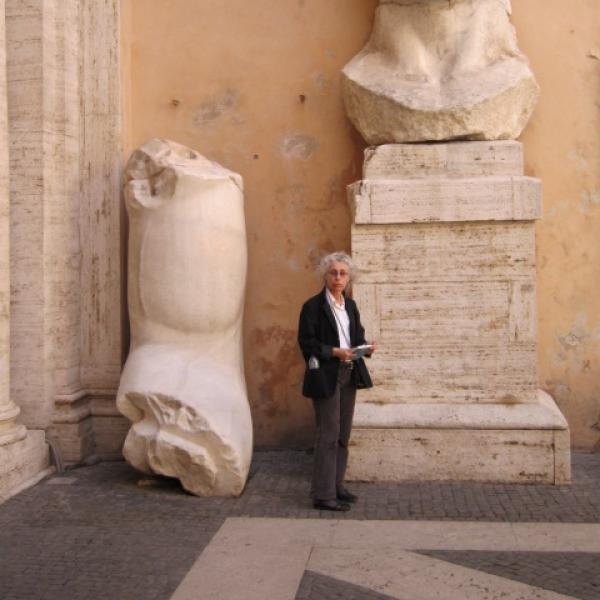 Nancy Ciccone (English) 8/26/1996-12/31/2020
A member of the English department and affiliated with the University Honors and Leadership Program, Nancy Ciccone specializes in Medieval and Classical literatures. Trained in Comparative Literature, her scholarly articles range in topics from Vergil's Aeneid to Ishiguro's The Buried Giant. Her primary focus is on Medieval courtly love with an emphasis on the late English Middle Ages. She is a bibliographer for the International Courtly Literature Society and contributor to the Chaucer Encyclopedia.
Complementing her range in publications, she had the opportunity to teach thirty different courses while at CU-Denver. Her university service included chairing three systemwide committees and the English department in addition to membership on a variety of college committees. Retirement offers the opportunity to continue scholarly and creative writing; she hopes to teach when needed.  Her forthcoming articles include "Dislocated Identities" in Modern Aeneid and "Religious Contexts" in The Making of the Pearl-Poet.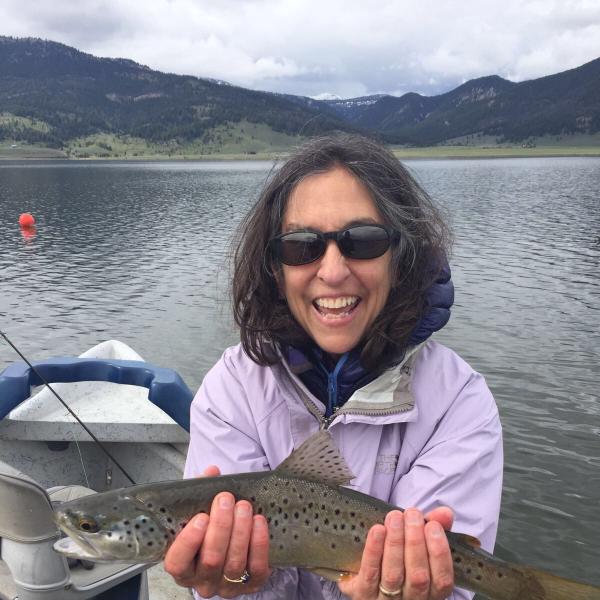 Diane Dansereau (Modern Languages) 9/3/1985 – 8/31/2021
I was hired in 1985 with a Ph.D. in Romance Linguistics from the University of Michigan to direct the French program in the Department of Modern Languages and have held that position for 36 years. Under my supervision, the program became stronger and more relevant as we moved course content away from France-based studies to include the entire Francophone World. As a researcher and an educator, I am delighted with the success of my text/reference books on French phonetics and grammar. I also served two terms as Department Chair, for a total of nine years.
My proudest service accomplishments include the reduction of the DML tenure-track faculty teaching load from 5 to 4 classes per year and my leadership role as Chair of the CLAS Task Force for the creation and implementation of the Clinical Teaching Track. For the past 14 months, my husband and I have been residing full-time in our forested mountain home southwest of the city and that is where we will gladly and happily live from now on. In addition to bird and critter-watching, my future includes lots of hiking (with my brand-new hip), fly-fishing, snowshoeing, astronomy, and finally getting back to playing music with my husband and kids (when they visit from the UK and Durango). And of course, once it is safe, we will again travel the globe to visit old friends and discover new destinations. I will miss my colleagues and friends at CU but can't wait to start this new chapter.
James E. Fell Jr. (History) 3/1/1987 - 12/31/2020
James E. Fell, Jr. graduated with a B.A. in chemistry from Colby College in Waterville, Maine, in 1966, then worked as a chemist for Eastman Kodak Company in New York. While there, he retreaded as an historian in night school and subsequently earned his M.A. and Ph.D. from the University of Colorado. He held a nonteaching faculty appointment at The University of Arizona from 1976 to 1977. Returning to Colorado, he worked in both historic preservation and exhibits at the Colorado Historical Society. From 1981 to 1983, he was the Harvard-Newcomen Fellow in Business History at the Harvard Business School and managing editor of the Business History Review. Since 1990, he has taught at the University of Colorado Denver and other colleges and universities. He is the author of Ores to Metals: The Rocky Mountain Smelting Industry (Lincoln: University of Nebraska Press, 1980); co-author of Mining the Summit: Colorado's Ten Mile District, 1860 – 1960 (Norman: University of Oklahoma Press, 1986); and collaborator on Arthur Redman Wilfley: Miner, Inventor, and Entrepreneur (Denver: Colorado Historical Society, 1983), and has served as co-author or co-editor on other book projects.
He is also the author of many articles and reviews in professional journals, and has presented papers at various professional academic conferences. He is the current treasurer and a former director of the Mining History Association, which awarded him its Rodman Wilson Paul Award for distinction in mining history. And in 2012 and 2013 he was one of about 25 scholars involved in the World of Copper project, sponsored by the University of Glamorgan in Wales. He has been a member of various public boards in Boulder County and served for many years on Colorado's Inactive Mines Advisory Board for the Division of Reclamation, Mining, and Safety. He is a hiker in the summer and a skier in the winter and served two terms on the Board of Directors of the Colorado Mountain Club, which he continues to serve as member of its publication committee. He is currently engaged in several research and writing projects.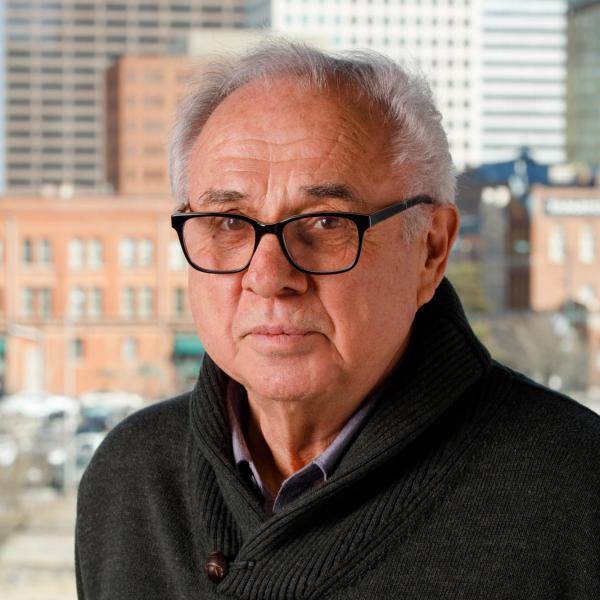 Rudolf (Rudi) Hartmann (GES) 1/1/1987 – 5/31/2021
Rudi Hartmann, Professor C/T, teaches geography and tourism planning at the University of Colorado at Denver. He received his Ph.D. at the Technical University of Munich (1983). His current research interests include the study of tourism development in the Colorado High Country and the management of Holocaust memorial sites in Central and Eastern Europe. Among his numerous publications (in English and German) are (1986) "Tourism, Seasonality and Social Change" Leisure Studies, (1988) "Combining Field Methods in Tourism Research" Annals of Tourism Research and (2014) "Dark Tourism, Thanatourism, and Dissonance in Heritage Tourism Management: New Directions in Contemporary Tourism Research" in Journal of Heritage Tourism. His book publications include (2014) A Comparative Geography of China and the U.S. and (2018) The Palgrave Handbook of Dark Tourism Studies. He visited or taught at Lund University, Beijing Normal University, Simon Fraser University and the University of Colorado Boulder. He has been a faculty member in the Department of Geography and Environmental Sciences at the University of Colorado Denver since 1993.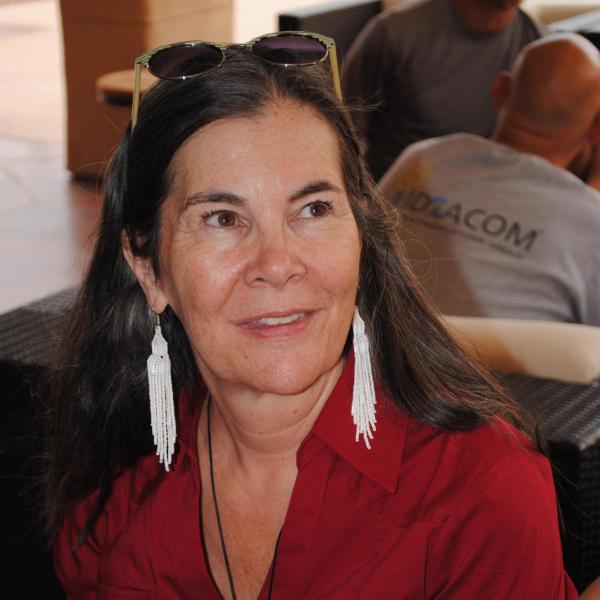 Donna Martinez 8/1/2002 - 5/31/2021
Donna Martinez, Ph.D., graduated magna cum laude from the University of Washington in political science. She is a professor of Ethnic Studies at the University of Colorado Denver. Dr. Martinez is the author of six books including 50 Events That Shaped American Indian History, Urban American Indians: Reclaiming Native Space, and Documents of American Indian Removal: Eyewitness to History. Dr. Martinez has served on numerous community boards including as President of the Colorado Indian Education Foundation, Vice President of the Denver Indian Center board, and on the Denver American Indian Commission. Her work in the American Indian community and Ethnic Studies was recognized by a proclamation from the City of Denver in 2012.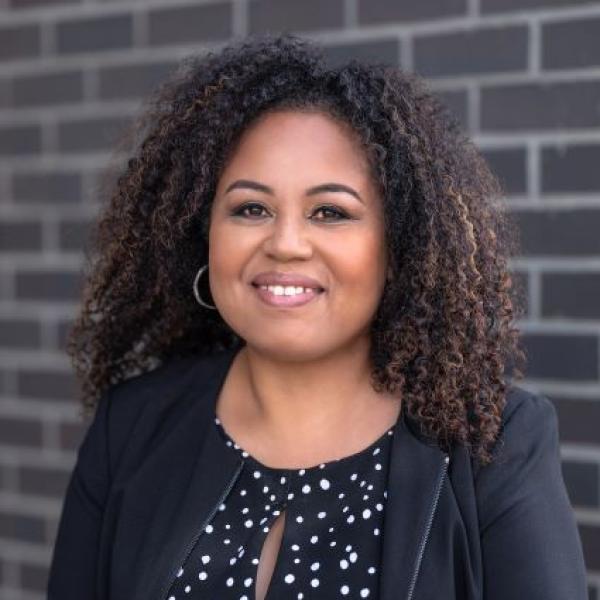 JoAnn Porter (CLAS Dean's Office) 5/21/1997-7/31/2021
JoAnn Porter was born in Naha, Okinawa, Japan, the only child in a military family. Her father is a retired Air Force musician who traveled the world as a vocalist and playing his trumpet and saxophone for dignitaries. Her mother is a native of Japan who immigrated to the USA and showed perseverance in adapting to the new culture and language. JoAnn's parents modeled speaking up against social injustice and were active in community organizations that advocated for marginalized and disenfranchised groups.
Through this blending of cultures, JoAnn Porter has become a mix of African American and Japanese ideals and aspirations. Her parents and larger community instilled in her the importance of higher education. Earning her undergraduate degree in Psychology from the University of Colorado Boulder, she became the first to receive a college degree in her family. JoAnn eventually earned a Master's degree in Accounting from the University of Colorado Denver. She spent the last 24 years working for the University of Colorado Denver. During her time at the University, she was involved in the CLAS Diversity Council, Black Staff and Faculty Affinity Group, AAPI Affinity Group and completed the African American Leadership Institute, CU's Emerging Leaders Program and Academic Management Institute. She received the campus's Outstanding Staff Award for Administration and Rosa Parks Diversity Award.
She retired from her role as Assistant Dean of Finance and Administration in the College of Liberal Arts and Sciences in the Spring of 2021. In May 2021, she joined the National Association of Counsel for Children, as the organization's first Director of Finance and Administration. She has served as a board member for the Denver Center for Crime Victims (now The Center for Trauma & Resilience) and the African-American Leadership Institute. In the past, JoAnn has been a Big Sister with the Big Brothers and Big Sisters organization and worked as a tutor for the National Literacy Project. She is currently an active member of Alpha Kappa Alpha Sorority, Inc. and Faith Community Baptist Church. JoAnn continues to seek opportunities to be engaged with organizations and groups that are progressive and intentional about addressing issues related to race equity and other social inequities.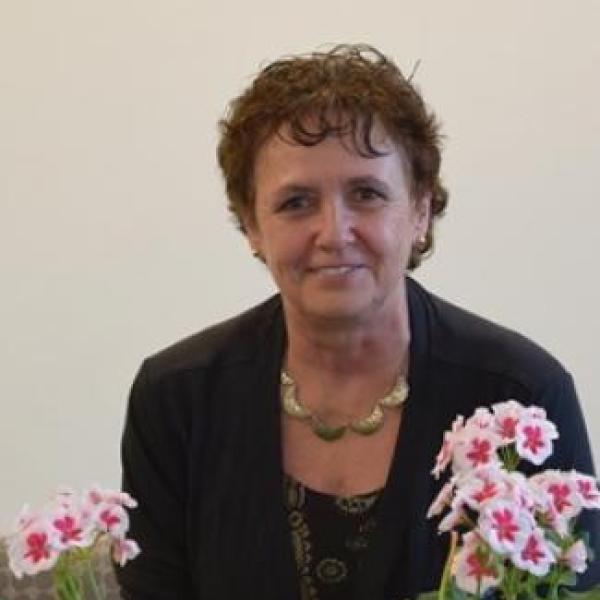 Susan Rivera 8/3/2015 - 10/31/2020
Susan holds an M.A. in Education/Curriculum and Instruction from Chapman University, California. Susan worked 5 years for CU Denver in the Department of Mathematics and Statistical Sciences at CU Denver. Before this, she worked 15 years at DU as the Director of Student Affairs in the Josef Korbel School of International Studies, 7 years at the College of William and Mary as the Director of Admissions and Student Affairs in the MBA Program, 3 years at DU as the Director of Admissions, Student Affairs, and Career Services for the Graduate School of International Studies, and 2 years as the Center Director for the Embry-Riddle Aeronautical University at the Royal Air Force Base, Bentwaters in the United Kingdom.
Julien Langou, Chair of the Department of Mathematics and Statistical Sciences says "Working with Susan was a joy. Susan brought unstoppable energy, and a focus on service every day. She set an example for all of us to strive for. She worked tirelessly to make CU Denver a welcoming place to our students, visitors, staff and faculty."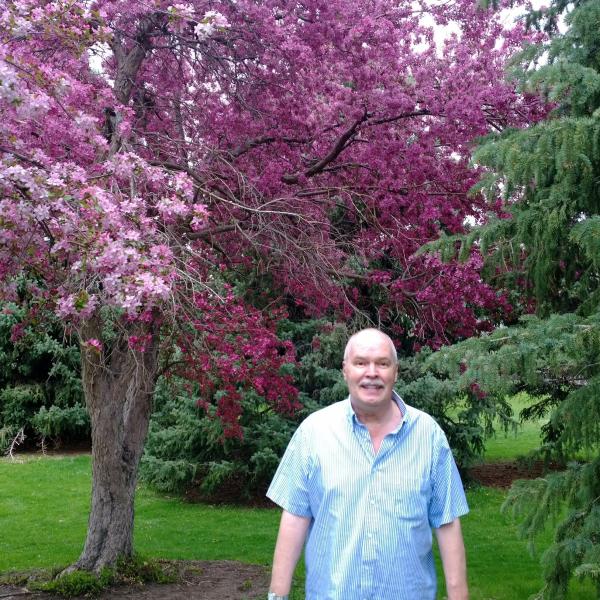 Richard Smith 8/19/1996 - 6/7/2021
When I entered the graduate program in Fall Semester 1985 at Boulder I did not know what my future path would be. I had wonderful professors who taught me how to become a historian as well as how to teach. Ed Ruestow shared his approach to teaching upon many occasions. Upon receiving my doctorate in 1996 under the mentoring of Marjorie McIntosh, now a friend, I was fortunate to be given an opportunity to teach at CU-Denver by Myra Rich. The students liked my approach and manner as a lecturer and I quickly became comfortable in the company of twenty-somethings. They helped to keep me fresh with their questions. Replacing those friendly interactions will be difficult, but maybe the beach will help.