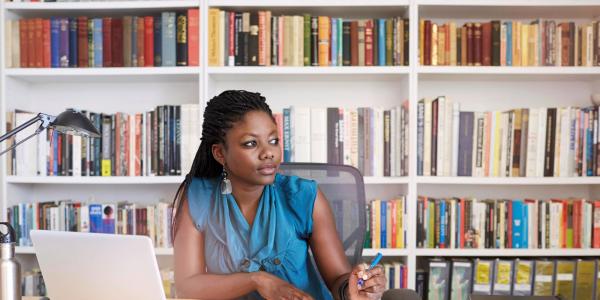 At the time of award disbursement, scholarship recipients must be an undergraduate student majoring in sociology with a minimum of 45 credit hours completed and a 3.0 minimum GPA. Preference will be given to students who have completed more than 45 credit hours. The application deadline is March 1st. Click on the scholarship title to apply.
---
RECIPIENTS
2022 - Renna Munson, a first-generation college student who earned an Associate's Degree in Criminal Justice prior to enrolling at CU Denver. She is a full-time private security guard and a full-time student, yet maintains a high GPA, earning her Dean's List status since Fall 2021. She has also completed a Criminology certificate. Renna plans to pursue a Master's Degree, focusing on crime, law, deviance and has a longer term goal of working in corections and helping incarcerated persons with recovery from addictions.
2022 - Emma Mitchell was born and raised in Denver, most recently residing in Golden. She is a psyc first-generation college student who earned an Associate's Degree in Criminal Justice prior to enrolling at CU Denver. She is double majoring in psychology and sociology and anticipates graduating in spring 2023. Emma enjoys observing people and is especially interested in inequality and deviance from a conflict perspective. She plans to concentrate on disability studies and advocacy in her future studies.
2021 - Michele Schilling, a senior Sociology major, is the recipient of the Keep on Truckin' Scholarship in Sociology. Currently she is collecting data for her honors' thesis addressing how women in conservative religions conceive of gender roles in their homes and religious communities.
2020 - Karlene Perez, a junior from Denver, is pursuing her Sociology major, along with a Criminology certificate from the department and a minor in Communications. Karlene aspires to work with Black, Latinx, and LGBTQ+ youth, a plan that has been intensified in light of the recent events surrounding the Black Lives Matter movement.
2020 - Colorado native Desiree Salais, a senior  pursuing Sociology's 4+1 BA/MA degree. Desiree has interests in demography and  health and plans to pursue her doctorate in sociology. She works as a Peer Advocate Leader (PAL) at CU Denver and aspires to assuming other tutoring and research positions on campus in the year to come.
2020 - Summer Eisert-Wiemelt of Longmont, CO. Summer graduated in December 2019 with a BA in Sociology, which she completed entirely online after transferring to CU Denver from Front Range Community College. She also earned a certificate in Criminology from the Sociology Department. Summer is currently a case manager for North Metro Community Services where she advocates for and provides services to individuals with intellectual and developmental disabilities. She credits her successful job search to experience gained as an intern with the Emergency Family Assistance Association in Boulder County where she worked with homeless families.
Award winners will have some combination of characteristics that suggest promise.  These may include motivation to complete one's college education, participation in specific activities (e.g., community or campus leadership, personal or family responsibilities, participation in extracurricular activities, volunteer or paid work), and academic promise.  Application deadline is March 1st.  Click on scholarship title to apply.
---
PAST RECIPIENTS
Garrett Wheeler received the Ronna T. Winterton Scholarship in 2017, 2018 and 2019.  Garrett is a CU Denver student majoring in Biology with a minor in Sociology. He attended high school in Frederick, Colorado, where he completed eight CU Denver courses through the CU Succeed concurrent enrollment program.  Garrett's future plans are to study medicine and specialize in orthopedics or to work in the area of genetic counseling.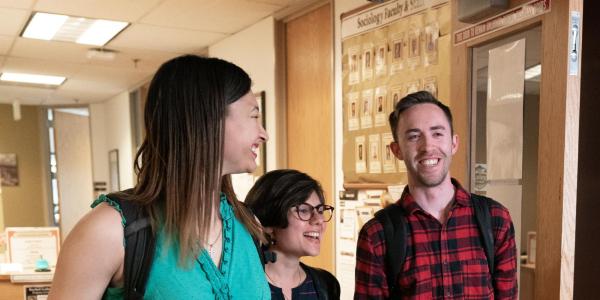 Graduate & Research Assistants
New graduate students may be offered a scholarship upon their acceptance into the Master's Degree program. Continuing graduate students may have the opportunity to be hired as graduate assistants by the department to assist with courses, or as research assistants on faculty grants. For more information, contact Dr. Adam Lippert, the Graduate Program Director.
---