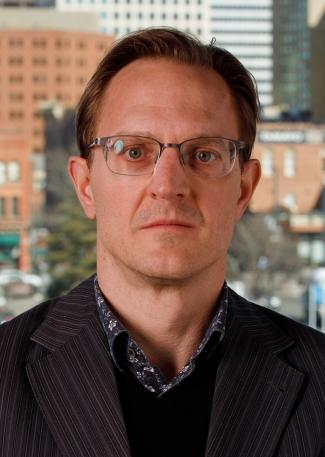 Associate Professor
Sociology Department
Office Location: Lawrence Street Center, Suite 420-Q
 
Office Hours - Please contact via email for an appointment.
Teaching/Expertise Areas: Sociological Theory, Law & Society, and Criminology
Education & Degrees
2005 - Ph.D., Sociology, University of Illinois at Urbana-Champaign
1997 - M.A., Latin American Studies, University of Connecticut
1995 - B.A., History, University of Massachusetts
Bio & Publications
Dr. Guzik's areas of concentration include criminology, law & society, science & technology studies, sociological theory, and qualitative methods. His research examines technology's role in legal institutions and processes and its impact on people's legal experiences. His recent work has covered the use of information and surveillance technologies to combat insecurity, especially in the context of Mexico's War on Crime, the adoption of body-worn cameras by policing agencies in the United States, the relationship between procedural justice and court legitimacy in Poland, and the influence of ethnographic methods on politics and policy. He has also written on intimate partner abuse in the past and the effects of arrest and prosecution on changing abusers' conduct.