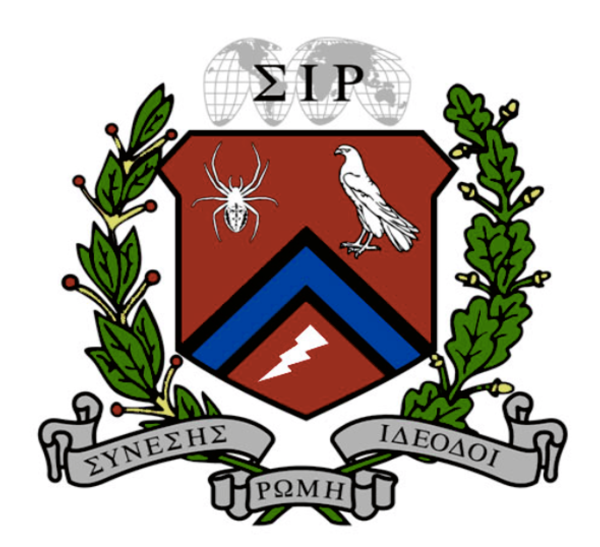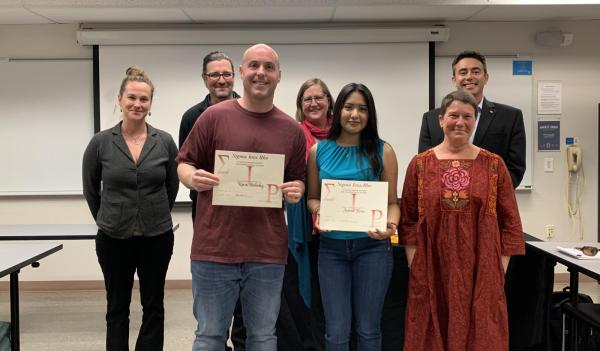 On April 26, 2022, the INTS program inducted the newest members of Sigma Iota Rho.
Astrid Flores
Caroline Schenk 
Kevin Zalinsky
Sukru Karaoglu
Dr. e.j. Yoder (honorary faculty member)
Public recognition of the best and the brightest students in international studies is one of Sigma Iota Rho's main purposes. Membership is intended not only to enhance the credentials of its members but is also meant to encourage a life-long devotion to a better understanding of the world we live in and to continuing support for and engagement in education, service, and occupational activities that reflect the mission of Sigma Iota Rho. Membership aims to internalize the belief that our purpose for undertaking international studies is not only to position ourselves to succeed in a globalized society, but also to make the world we live in a better place through our contributions in our work and day-to-day life. 
Sigma Iota Rho is composed of undergraduate students majoring in the field of international studies who have met the following requirements. Students must have completed course work in international studies including courses in relevant subject areas of anthropology, economics, foreign languages, geography, history, political science, and related disciplines. Students must have attained a junior standing and completed at least twenty-one hours of course work toward the International Studies major, including at least two courses at the 3000 or 4000 level. Students must have attained a cumulative grade point average of 3.3 or higher in all courses, and a grade point average of at least 3.4 in international studies courses.