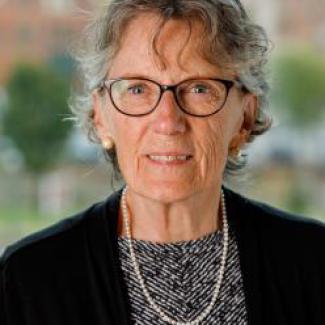 J.D., Ph.D.
Health and Behavioral Sciences
Office Location:
North Classroom 3027C
Office Hours:
Varies depending on teaching schedule
My areas of expertise are teaching in Public Health/Health & Behavioral Sciences Teaching in Anthropology Research Ethics (chair and reviewer for COMIRB) Evaluator and researcher in STD/HIV prevention and teen pregnancy prevention (federal and state grants) Joint Appointment at Colorado School of Public Health, Department of Community & Behavioral Health
B.S. Linguistics Georgetown University 1970
J.D. Boston University School of Law 1975
M.A. Anthropology University of Colorado Denver 2005
Ph.D. Health & Behavioral Sciences University of Colorado Denver 2009
Devine, S, Bull, S, Dreisbach, S, Shlay, J.  Enhancing a Teen Pregnancy Prevention Program with Text Messaging: Engaging Minority Youth to Develop TOP Plus Text®.  Journal of Adolescent Health 2014. 54(3S):S78-83.
Shlay, J, McEwen, D, Bell, D, Maravi, M, Rinehart, D, Fang, H, Devine, S, Mickiewicz, T, Dreisbach, S.  Integration of Family Planning Services into an STD Clinic Setting.  Sexually Transmitted Diseases 2013. 40:8, 669-674.
Dreisbach, S, Devine, S, Fitch, J, Anderson, T, Lee, T, Rietmeijer, C, Corbett, KK. Can Experiential-Didactic Training Improve Clinical STD practices? Sexually Transmitted Diseases, 2011. 38(6): 516-21.
PBHL 3030 Health Policy
PBHL 3031 Health, Human Biology, and Behavior
HBSC 7041 Research Design and Methods
ANTH 2102 Culture and the Human Experience
ANTH 3121 Language, Culture and Communication
ANTH 4000/5000 Special Topics in Anthropology: Social Justice and Anthropology