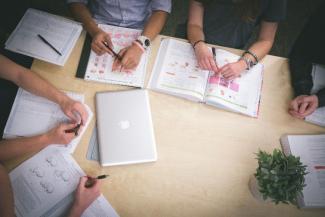 Students must be declared PBHL majors (BA or BS) to be considered for the program. Ideal candidates will have a GPA of 3.5 or higher, and will have completed a minimum of 12 credit hours toward their undergraduate PBHL degree including having taken: Introduction to Public Health (PBHL 2001), General Biology I with lab (BIOL 2051/2071) and General Biology II with lab (BIOL 2061/2081), all completed with grades of B+ or higher. Interested students should apply by the January preferred deadline in their Sophomore or Junior year. Upon application, students should declare a provisional MPH concentration (NOTE: some concentrations may establish additional eligibility criteria).
Students in the 5-year program typically:
Take the following Core course: PBHL 2001 (in lieu of PUBH 6600 requirement for MPH program)
Take two graduate-level classes from the following list, which will count toward both degrees:​ PBHL 2020 (or EHOH 6614), PBHL 3001 (or EPID 6630), PBHL 3030 (or HSMP 6603), or PBHL 4040 (CBHS 6610)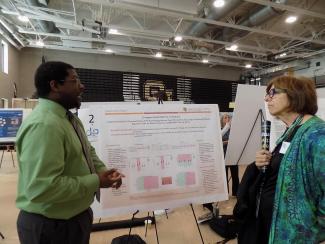 Take the following Quantitative Methods course: MATH 5830 (or BIOS 6601)
Additional Notes
To facilitate timely completion of the program, students are expected to take 6 credits in each of 2 summers. If students apply late to this program, (including having already completed additional PBHL core requirements), they may not be able to benefit from all of the substitution-based time savings, and therefore may not be able to complete the program in 5 years.
For further information, reach out to one of the undergraduate advisors.
Marisa Westbrook and Ryan O'Connell who can help interested students assess their eligibility for the program and help enrolled students navigate the program.  The advising office phone number is 303-315-7151. The advising office is located on the third floor of North Classroom, in room 3029. 
Summer Open Office Hours (Effective 8/19/19)
Note: These advisors are specific to the Undergraduate Program and 5-Year Program in Public Health. All inquiries concerning transfer credits and acceptance into the university should be directed to an advisor in the College of Liberal Arts and Sciences.
Monday
Tuesday
Wednesday
Thursday
Friday
 

9:00a to 1:00p

(Marisa and Ryan)

9:00a to 1:00p (Ryan)

1:00 to 4:00p

(Marisa)

9:00a to 1:00p (Marisa)