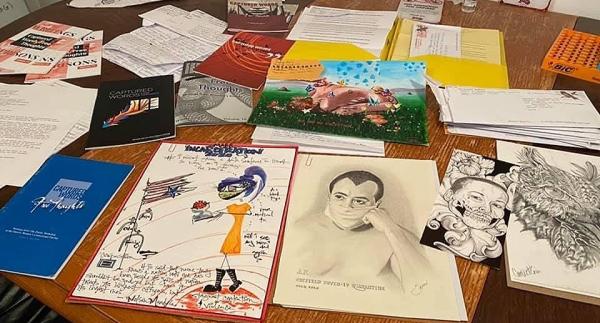 Writing and Art from America's Prisons
MISSION STATEMENT
We believe reducing crime and reclaiming our neighborhoods depends in part on enabling a generation of abandoned Americans to experience different modes of citizenship, self-reflection, and personal expression. Captured Words/Free Thoughts therefore aspires to empower its contributors, to enlighten its readers, and to shift societal perception so that prisoners are viewed as talented, valuable members of society, not persons to be feared. We believe in the humanity, creativity, and indomitable spirit of each and every one of our collaborators, meaning our magazine is a celebration of the power of turning tragedy into art, of using our communication skills to work collectively for social justice. 
Earlier editions of the magazine may be viewed at the links below. Please share your work with us by contacting Correspondence Editor, Dr. Benjamin Boyce, at Benjamin.boyce@ucdenver.edu, or via snail mail at the CU Denver Department of Communication, 1201 Larimer Street, Denver, CO, 80204.
The magazine represents a national coalition of educators, activists, and artists. Locally, the magazine flows from our work hosting educational workshops in Colorado. If you would like to join our team, please contact Dr. Stephen J. Hartnett, at Stephen.hartnett@ucdenver.edu. 
Volume 18 | Winter 2022
Volume 17 | Winter 2021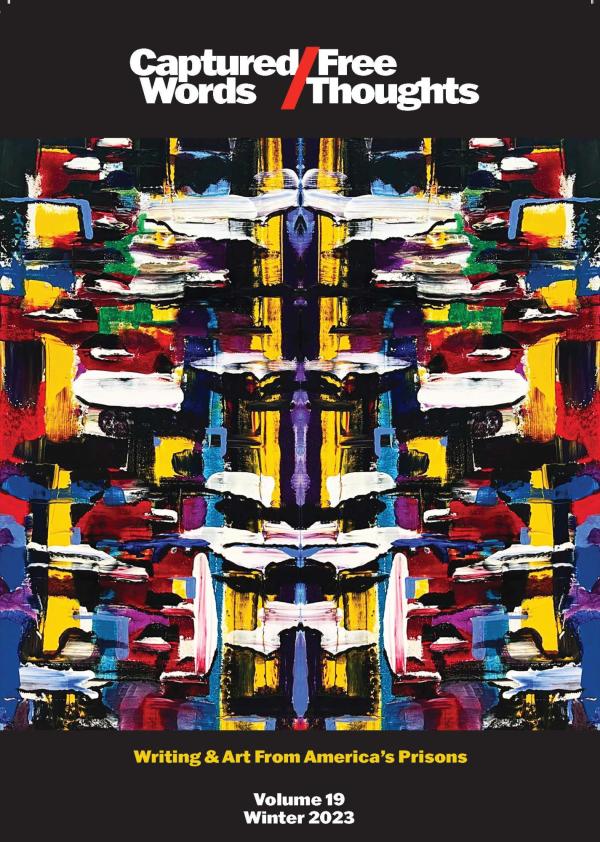 Volume 16 | Winter 2020
Volume 15 | Summer 2018
Volume 14 | Fall 2017
Volume 13 | Summer 2016
Volume 12 | Spring 2015
Volume 11 | Fall 2013
Volume 10 | Fall 2012
Volume 9 | Fall 2011
Volume 8 | Fall 2010
Volume 7 | Fall 2009
Volume 6 | Spring 2009
Volume 5 | Spring 2008
Volume 4 | Summer 2007
Volume 3 | Spring 2007
Volume 2 | Fall 2006
Volume 1 | Summer 2006