Click on the cities below to watch a series of short videos about overdose reversal with Narcan/Naloxone, harm reduction and destigmatization of people who use drugs in Colorado.
Video were produced as part of the project "Naloxone Champions: Digital Success Stories of Reversing Opioid Overdoses" with funds from the Colorado Department of Public Health and Environment, and the Centers for Disease Control and Prevention 'Overdose Data to Action' grant. 
For more information contact Marty Otañez, Project Leader and Associate Professor, Anthropology Department, CU Denver, Marty.Otanez@ucdenver.edu
Community Screenings of Short Videos about Drug Overdose Reversal and Narcan (Naloxone) in Colorado Took Place in August 2021
Dates and Locations 
Carson Auditorium, Adams State University, Alamosa, 6:30-8:30pm Wednesday, August 25
El Pueblo History Museum, Pueblo, 6:30-8:30pm Thursday, August 26
The Fainting Goat Pub, 846 Broadway, Denver, 630-830pm Friday, August 27
Fort Collins, 630-830pm Saturday, August 28 (venue details coming soon) 
Morgridge Commons/Glenwood Springs Library, 6:30-8:30pm Monday, August 30
Unitarian Universalist Congregation of the Grand Valley, Grand Junction, 6:30-8:30pm Tuesday, August 31
Additional Project Details
In summer 2021, 76 individuals joined hybrid workshops to make short videos (about 3 minutes) to help reduce stigma and shame associated with drug use.
Participants are Colorado residents.
No experience in video making was needed to participate.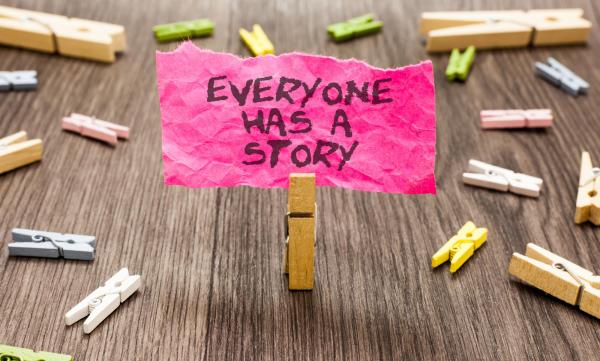 This was a video-based project to destigmatize Narcan (Naloxone) and promote harm reduction strategies in Colorado. Story themes included opioid use, overdose prevention and Narcan (Naloxone) as a life-saving strategy for reducing drug related harm in Colorado. People who use drugs are the main storytellers although we targeted 
Individuals interested in drug-related stigma reduction and ending the opioid crisis

Opioid users 

Friends and family members of opioid users

Caregivers and professionals who have helped reverse an opioid overdose

Caregivers and professionals such as EMTs, paramedics, nurses, fire fighters and law enforcement employees who have direct experience with Narcan (Naloxone) distribution for harm reduction purposes
Individuals who participated in the project had the option to disguise their faces and voices. 
Watch Project Recruitment Ads