Our Alumni Success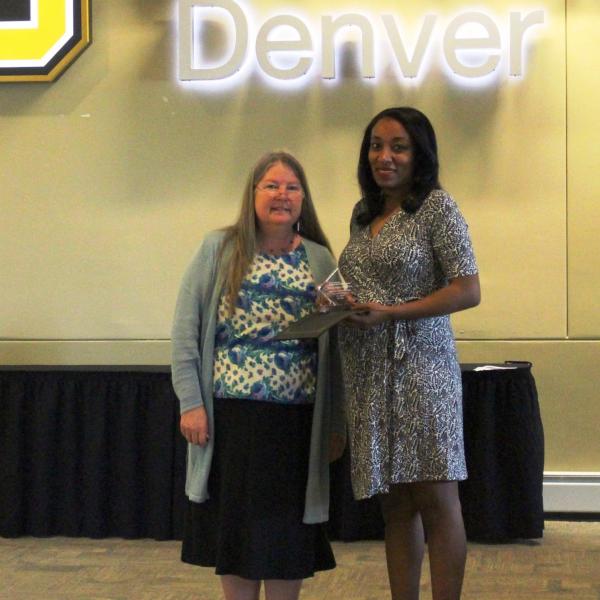 Dalia Abdulrahman
Dalia Abdulrahman, '16, won the College's Outstanding Graduate Student Award in 2016, and is a social worker for the Unaccompanied Refugee Minor Program at the Denver Department of Human Services. Her thesis, "Lead Poisoning Among Refugee Children: The Role of the Resettlement Process," will be published in the journal, Human Organization, spring 2018.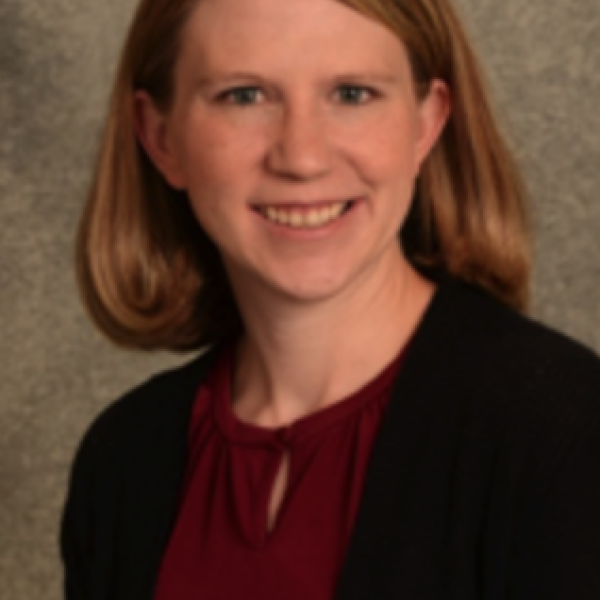 Shelby Chapman
Shelby Chapman, '11, is the Health Literacy Program Manager for Children's Hospital Colorado, where she works to make the health care system more accessible to families. She previously was a Health Educator in Colorado's Refugee Health Program, providing trainings to medical and social service providers about how to best serve refugee patients.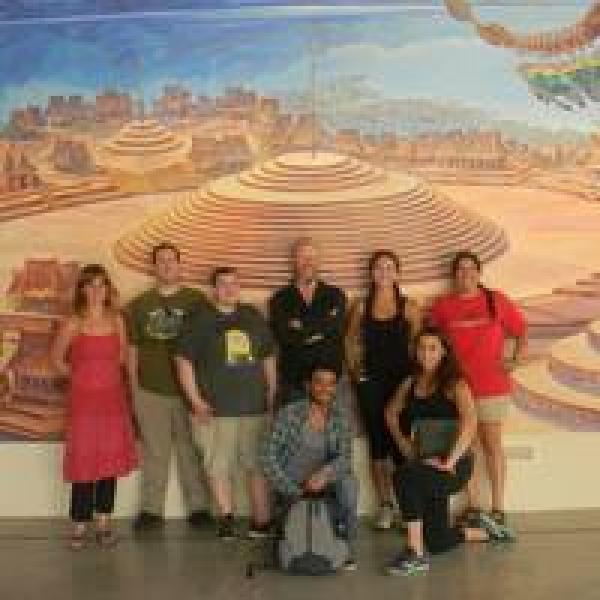 Anthony DeLuca
Anthony DeLuca, '17, is a recent graduate that is looking to pursue a doctorate degree in Anthropology. He hopes to continue to conduct research in the West Mexico region of Mesoamerica.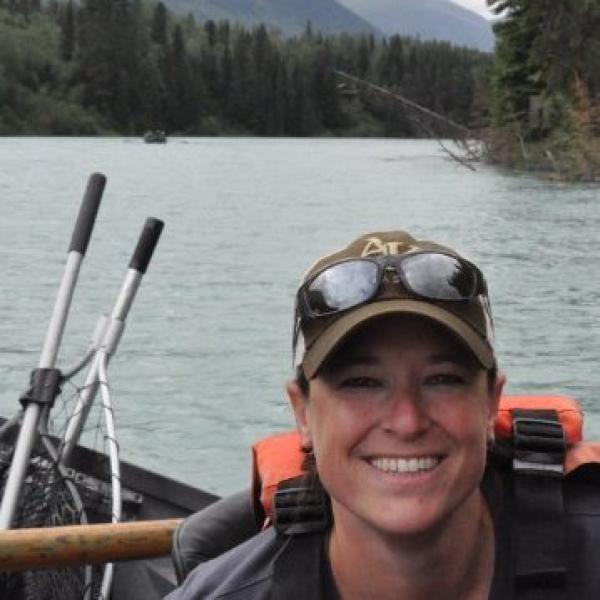 Shina duVall
Shina duVall, '07 is currently the Sr. Collections Manager at the Anchorage Museum in Anchorage, Alaska where she co-leads a team in the management of the Museum's object, art, library, and archive Collection. Since having received her MA from CU Denver, she has worked as a professional archaeologist and cultural/environmental resource management professional for private consulting firms and at the Colorado and Alaska State Historic Preservation Offices. She has also taught anthropology and archaeology as an affiliate faculty member. 
Jaime Gilliland
Jaime Gilliland, '15, is a Research Assistant for Health Management Associates, a healthcare research and consulting firm, where she researches LGBTQ+ mental health service delivery and conducts community health needs assessments.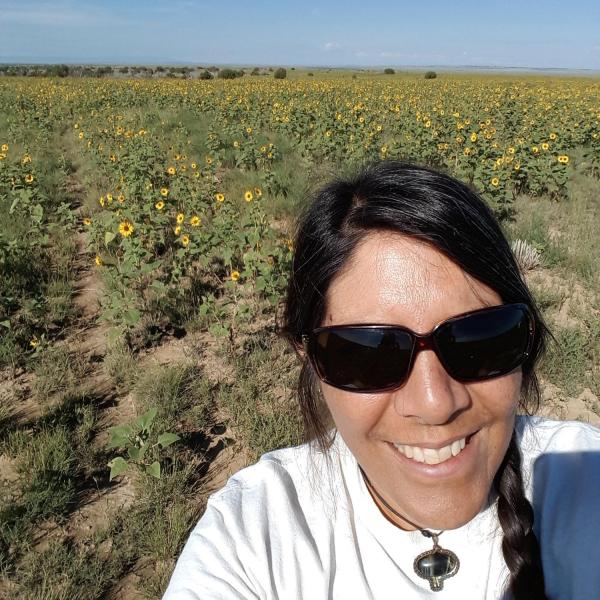 Jones LeFae
Jones LeFae, Fall '17, is currently working for Stell Environmental, Inc. as an Archaeological Technician and Historian. Based out of Fort Carson, CO, the work involves documenting, monitoring, and protecting both Native American sites and late 19th and early 20th century homestead sites and ranches located on Fort Carson and the Pinon Canyon Maneuver Site.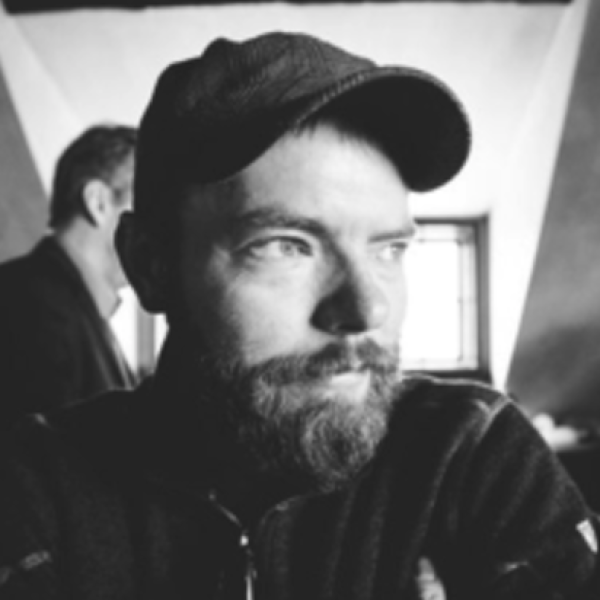 Nick Lesley
Nick Lesley, '13, is the Employment and Training Coordinator at the Colorado Department of Health and Human Service's Colorado Refugee Services Program, where he works with refugee-serving agencies and other government entities to ensure that refugees obtain living wage employment.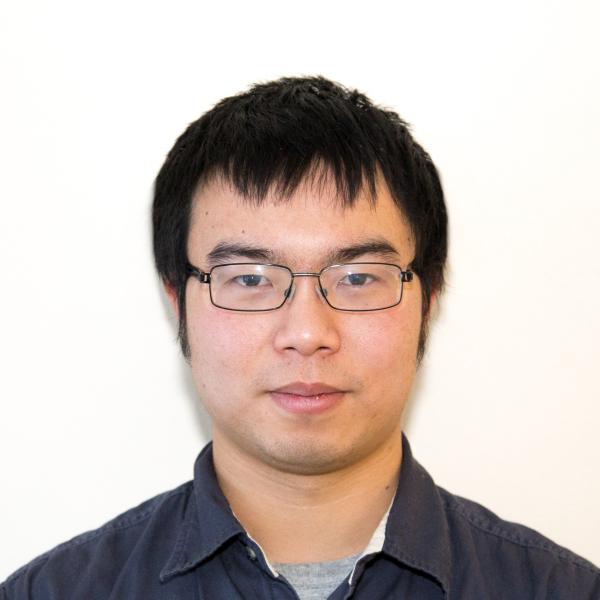 Andrew Leung
Andrew Leung, BA '16, is a Security Officer for the Denver Museum of Nature and Science, where he works to ensure the safety of staff, museum patrons, and the artifacts housed in the museum. He previously finished a six week field school course at the Caherconnell Archaeological Field School, County Clare, Ireland, in 2016, where he assisted with the excavation and artifact cataloguing as a student. He is currently seeking more field experience opportunities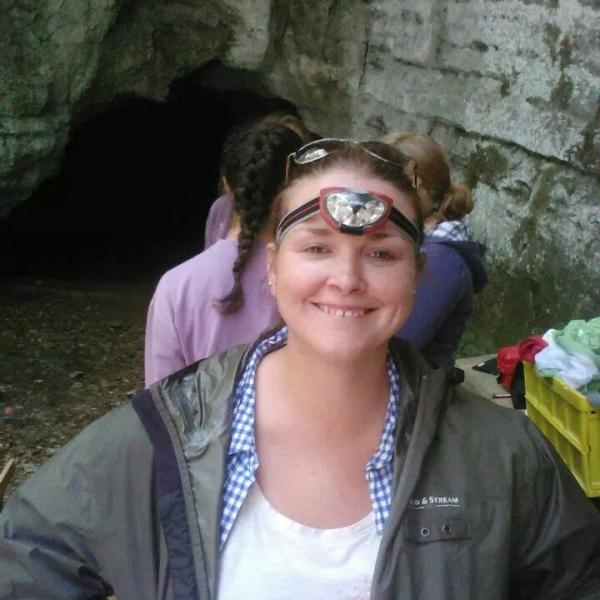 Holly McKee
Holly McKee, '17, is an Archaeologist and Cultural Resource Information/GIS Specialist in the Office of Archaeology and Historic Preservation and the State Historic Preservation Office at History Colorado, where she is responsible for reviewing and processing the Bureau of Land Management and the Bureau of Reclamation cultural resource information, as well as providing statewide cultural resource management support. She previously worked as an Archaeologist and Cultural Resource/GIS Specialist at Colorado Parks and Wildlife, where she helped manage cultural resources within Colorado State Parks.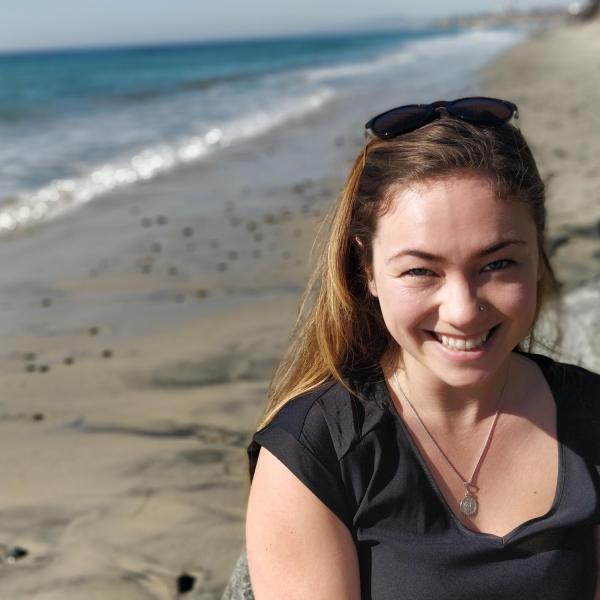 Danielle Mercure
Danielle Mercure, '17, is a Data Analyst for Nolte Vertical Five, a leading provider for technical engineering and consulting services in San Diego, California. She currently works with the Survey and UAV department, completing post-processing of aerial and terrestrial imagery, along with LiDAR and high-definition surveying. Training from UCD in GIS and hands-on training at the archaeological sites of Pinnacle Point in South African and Arma Veirana in Italy, provided preparation for this job.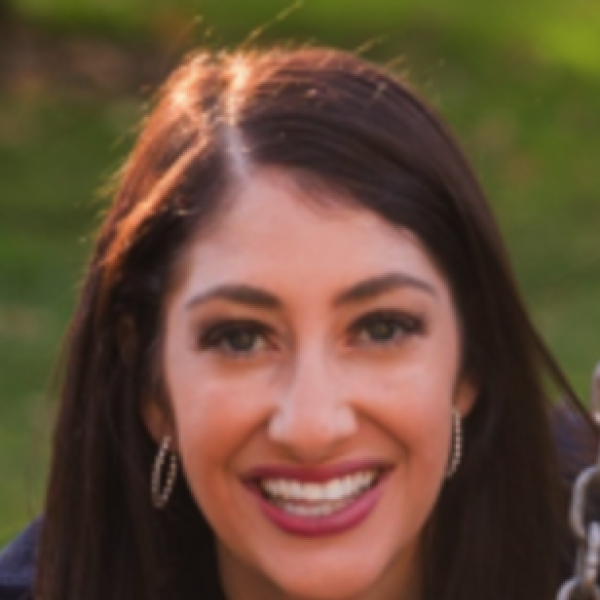 Emily Hammad Mrig
Emily Hammad Mrig, '11, is completing her dissertation—which began as her MA thesis—on access to BRCA genetic testing among Coloradans diagnosed with breast cancer. A PhD candidate in Health and Behavioral Sciences at CU Denver, Emily's research on hospice care has been published in the Journal of Applied Social Science.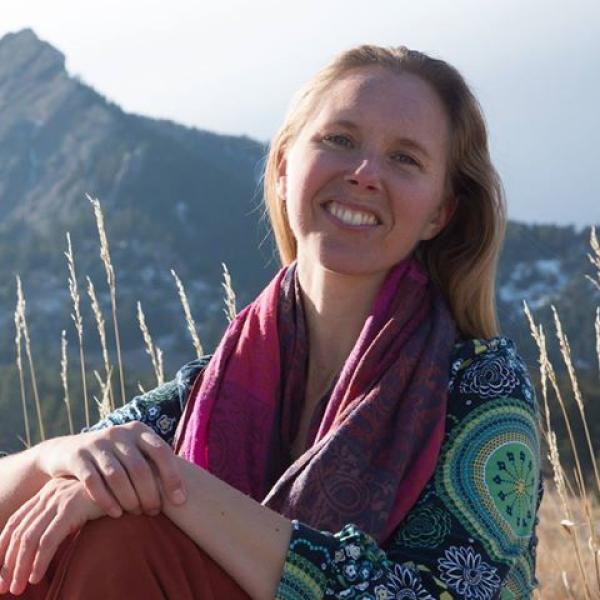 Kate Mullin
Katherine Mullin, '10, is a Learning Solutions Architect at Empowering Performance Inc., where she designs and develops e-Learning courses for nonprofit, government, and corporate on-the-job training programs.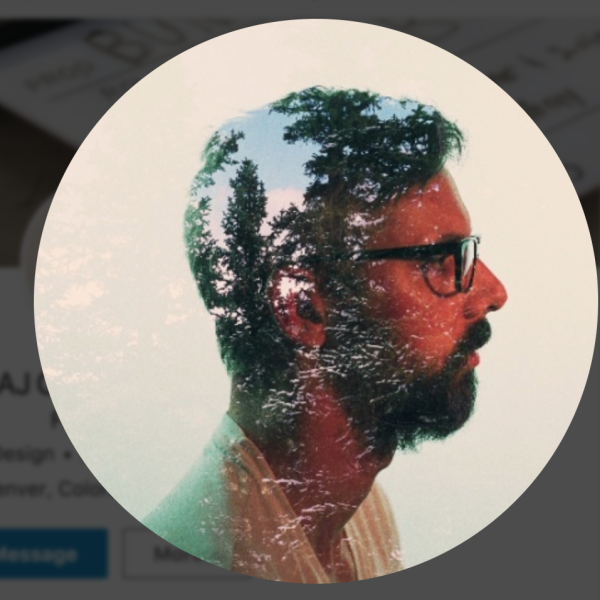 AJ Oscarson
AJ Oscarson, '14, is a filmmaker at a local film and design studio, where he directs complex social projects at the intersection of topics like drug use and homelessness, food insecurity and poverty, health and literacy. He produced the documentary COPPER about injection drug users who scrap metal in Denver.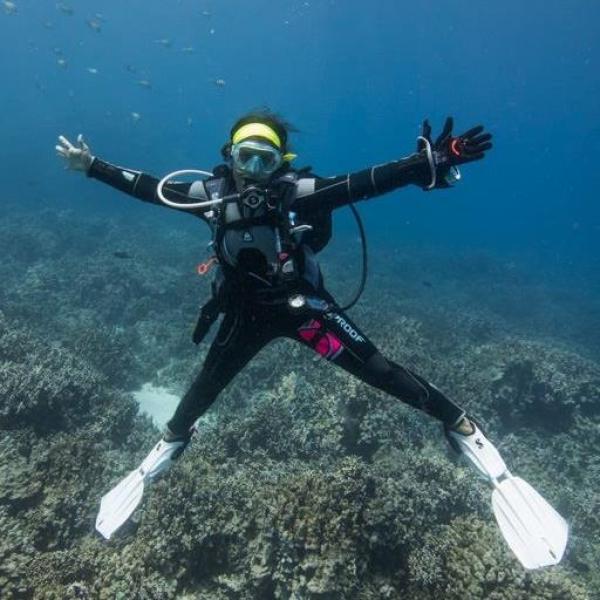 Kristin Paterakis
Kristin Paterakis, '15, is an Associate Producer at Changing Seas, a public television series produced by South Florida PBS in Miami. Her thesis project focused on multispecies ethnography (recognizing agencies of non-human others) and visual anthropology to illuminate the complexities that exist between sharks and shark fishers in Baja California Sur, Mexico using visual and experimental storytelling. In her free time she teaches scuba diving and enjoys going to the beach with her pup, Lyla.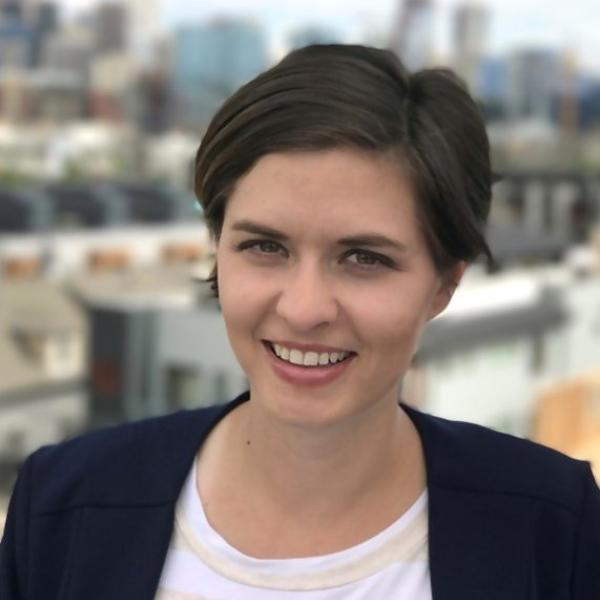 Jordan Reck
Jordan Reck, '10 is a Senior Principal Consultant in Organizational Change and Training at Collaborative Solutions, where she uses her anthropological bag of tricks to help Fortune 500 companies, nonprofits, think-tanks, and universities take on the people side of change. When she isn't developing change management strategies that build for the future, she is keeping the spirit of political ecology alive as a Master Composter through the City of Denver.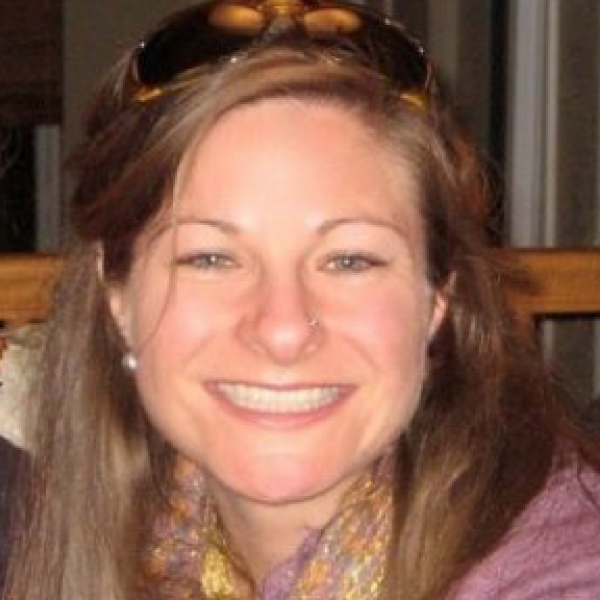 Susanna Snyder
Susanna Snyder, '10, is the Maternal Child Health Policy Specialist for the Colorado Department of Health Care Policy and Financing (HCPF), which administers Colorado's Medicaid program. Here she drives initiatives to improve the physical and mental health of mothers and their children.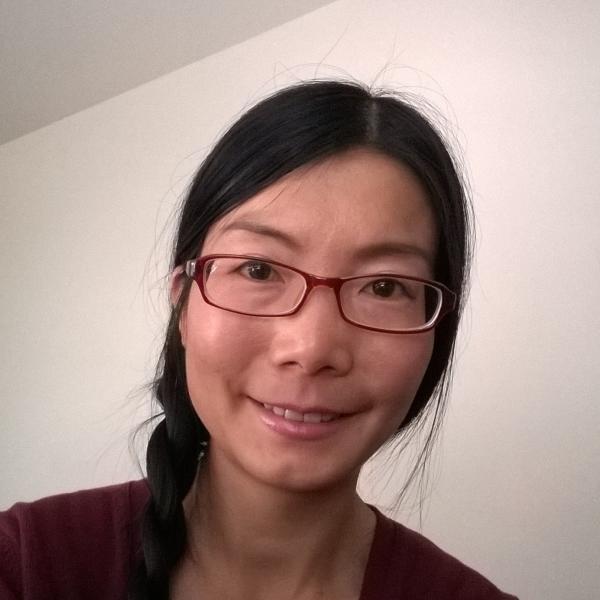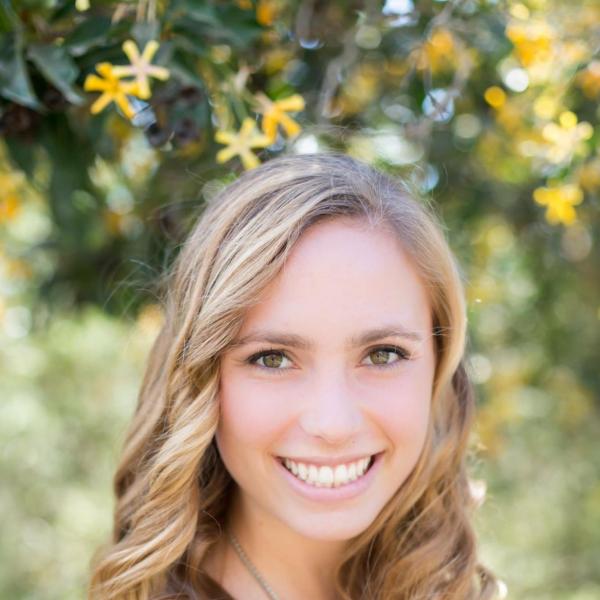 Alexis Hahn
Alexis received her MA in Medical Anthropology in Spring 2018. Her master's thesis investigated Millennials in alternative work arrangements and how it may influence food choices and subsequent health. Her specific interests include nutritional anthropology, access to healthful foods for all levels of socioeconomic status, and how nutrition changes the course of biology.
Gwendolyn Wallen-Sena
Gwen Wallen-Sena, Spring '14, is a historical archaeologist with interests spanning the breadth of the field of anthropology. Upon graduation, she joined the Register of Professional Archaeologists and continued educating students in field experience as an archaeological crew chief for Adams State University's field school at Fort Massachusetts. While working at Fort Massachusetts, Gwen continued to pursue her interest in gender archaeology and identity. After several field seasons, Gwen returned to the classroom at Pikes Peak Community College as an assistant professor for the Anthropology Department. Beginning in 2016, Gwen has taught courses in cultural anthropology, biological anthropology, and archaeology focusing on methodology and theoretical perspectives of culture and evolution.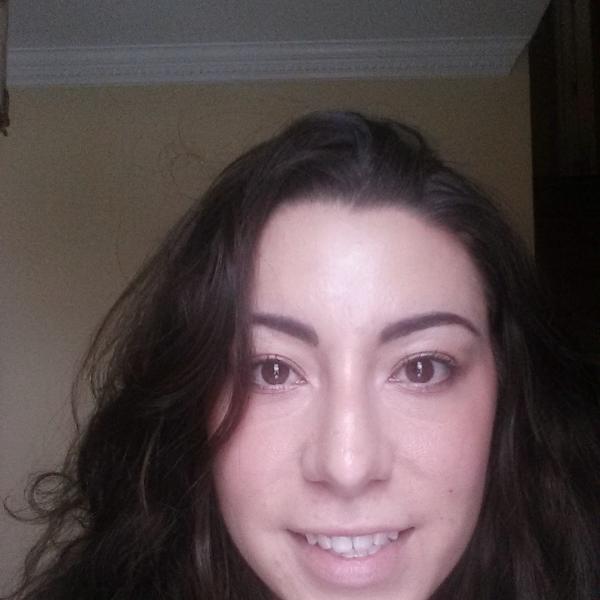 Catherine Johns
Catherine Johns, Summer '14, traveled with Dr. Beekman to the Tequila Valley in Jalisco, Mexico for ceramic analysis work and archaeological surveying. After graduating CU Denver she worked with at-risk teens in Florida as an AmeriCorps VISTA. She received an internship with Guilford Courthouse National Military Park and then was hired to be an Interpretive Park Ranger. While there she applied for the National Park to gain a grant to fund Title 1 school trips which they are still using currently.  She now serves as the Tour Coordinator and Education Assistant for the Greensboro History Museum.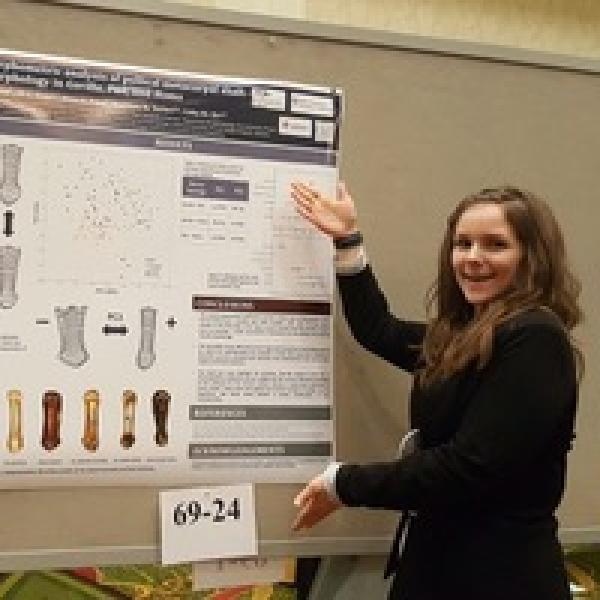 Lucy Bowland
Lucy Bowland, Summer '18,  is a biological anthropologist interested in paleoanthropology, comparative anatomy, and functional morphology in living and fossil primates. Her MA thesis focused on the morphology of primate hands. In particular, her thesis utilized a large comparative sample of the first metacarpal of extant primates and fossil hominins to better understand the morphology of the Homo naledi first metacarpal.  She is currently a PhD student at the University of Arkansas and plans to continue studying the anatomy of primate hands, as well as to learn more about the pros and cons of using 3D data for anthropological research. She has fieldwork experience excavating a "vampire" burial ground in Poland, working at the site of the Laetoli footprints in Tanzania, and excavating at Ashkelon in Israel.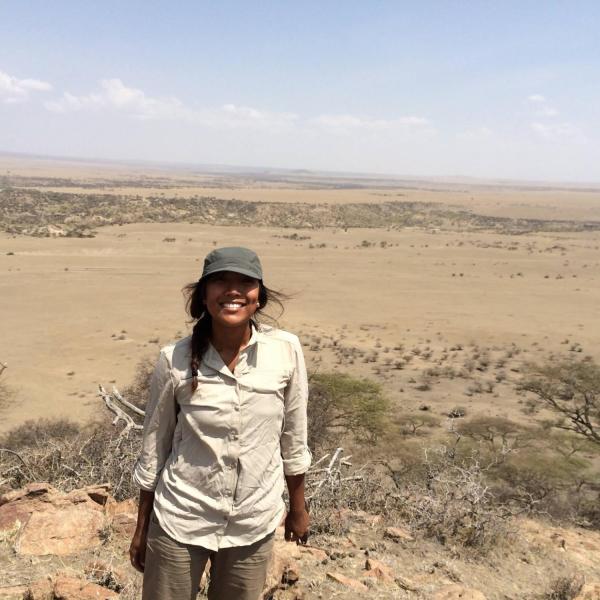 Elicia Abella
Abella attended CU Denver and received her Master's degree in Anthropology Spring '14 under the guidance of Dr. Charles Musiba. In 2016, Abella also assisted Dr. Christine Steininger (University of Witswatersrand) and colleagues at the Gondolin Cave excavation. Currently, Abella is a PhD candidate at the University of Arkansas with Dr. Peter Ungar as her advisor and has worked on collaborative research which has resulted into publications on dental microwear of extinct primates from Kanapoi, as well as on dental microwear of Australopithecus africanus. Her PhD dissertation focuses on dental adaptations and seasonal niche partitioning of a Sumatran primate community. She hopes to use the data collected to enhance our understanding of how primates may have partitioned their environment in the past.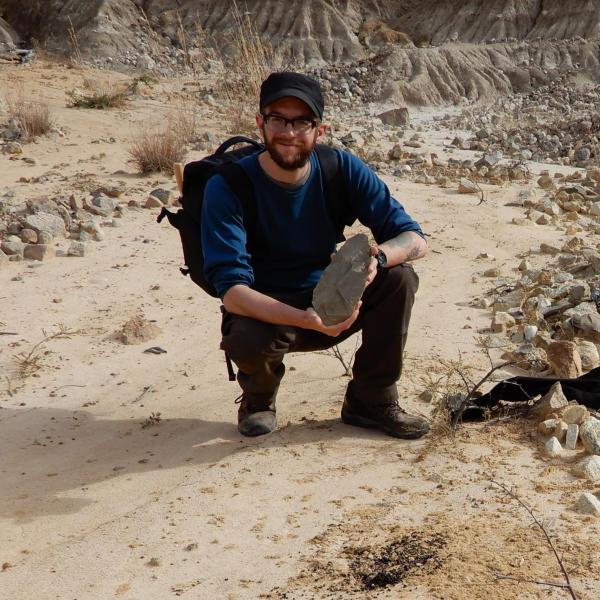 Alex Pelissero
Alex Pelissero received his MA in Anthropology from UCD in 2017. Focusing on biological anthropology, he studies the emergence and evolution of bipedality in hominins. He wrote his thesis on the Laetoli hominin footprints, doing a comparative analysis on the two sets of prints from Site G and Site S using photogrammetry. He participated in two field seasons in Tanzania with Charles Musiba, working at sites across the country. In addition to studying footprints at Laetoli and Engare Sero, he also helped conduct an extensive UAV survey and mapping project at the Middle Pleistocene archaeological site of Isimila. He has presented his research at multiple conferences, such as the AAPA, Paleoanthropology Society, and the East African Association of Paleoanthropology and Paleontology. Outside of academia, he works as a cook and plays guitar in his punk band. He is currently applying to doctoral programs.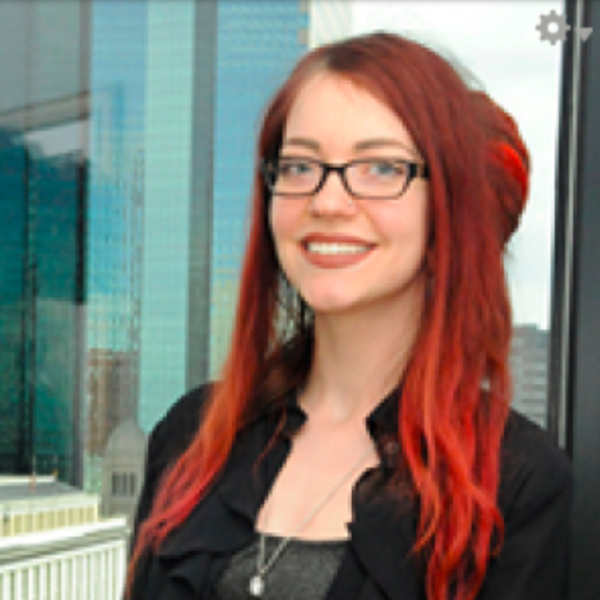 Liz Sweitzer
Liz graduated spring 2017 with a concentration in Medical Anthropology. Her thesis explored the relationship between the stigmatized dance form of belly dance, and how participation impacted women's understandings of their bodies and preferences for medical care. After graduating, she took a full-time position with UCD's School of Education and Human Development at The Evaluation Center. Her job entails both program evaluation and research largely focused on K-12 education, medical education, translational science, and advocacy programs.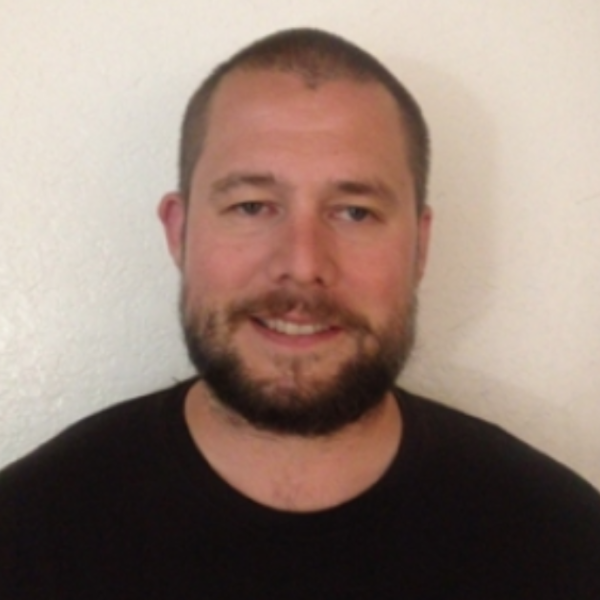 Kevin Darcy
Kevin Darcy graduated December 2014 with a primary focus on applied medical anthropology. Kevin was part of the CU Denver Food Systems Research Group and conducted ethnographic fieldwork in Tanzania, Guatemala, and Denver as part of multiple courses. Kevin is currently a PhD student in Cultural Anthropology at CU Boulder and works as a Lead Researcher with the Accessibility and Usability Lab. His current interdisciplinary project is focused on the lived realities and experiences of low vision and blind students at the CU Boulder campus. Kevin's dissertation research is motivated by the relationship between immigration and health, with a focus on how policy, law, and discourse shape immigrant subjectivities and health outcomes.
Danielle Langworthy
Danielle completed her Master's with an emphasis on political ecology, conservation and sustainable development in 2008. She has maintained her position in academia teaching a variety of courses in anthropology such as Medical and Forensic Anthropology, as well as theory and courses in Sociology. In 2015 she became the Department Chair for Anthropology, Sociology and Women's Studies for Community College of Denver on Auraria campus.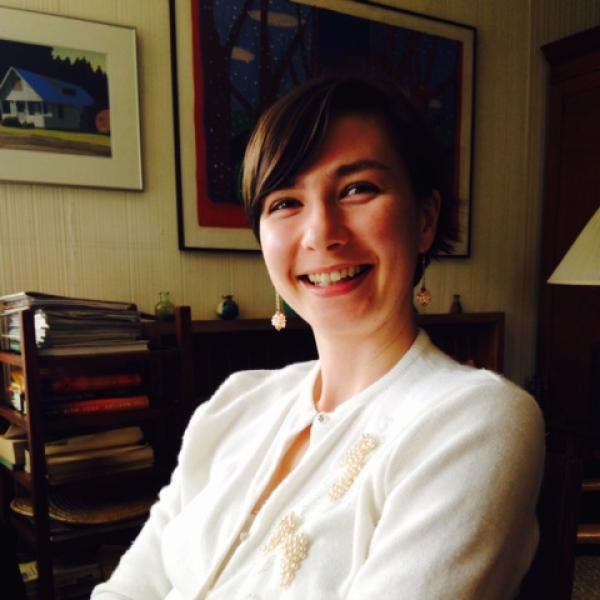 Alyssa Haas
Alysa Haas, Summer '14, is an independent career coach in Seattle, Washington. She previously worked as a job coach supporting adults experiencing developmental disabilities, and as a research analyst for the SHARP research program at the Washington State Department of Labor and Industries. There, she wrote an article entitled "Bringing a structural perspective to work: Framing occupational safety and health disparities for nursing assistants with work-related musculoskeletal disorders," which was published in the journal, Work, in 2018. During her studies at CU Denver, Alysa collaborated with Dr. Horton on a paper she presented at AAA 2012 entitled "'They just think of first aid as a waste of time': Structural Vulnerability as a Cause of Work-Related Injury for Migrant Farmworkers." Her thesis was entitled "The Hidden Healing of Hot-Spotting: Addressing Structural Vulnerability at the Ground Level," which investigated an outreach worker program supporting Medicaid clients with complex care needs.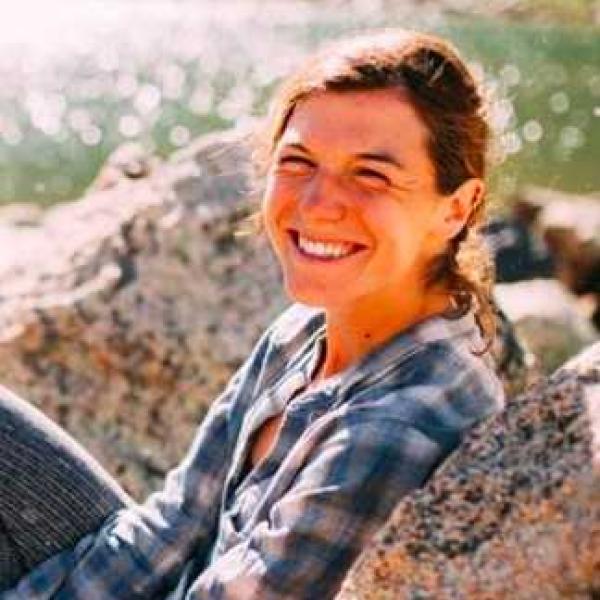 Lucia Terpak
Lucia Terpak, Spring '20, was awarded the "2018 SRF Source Award" from the Source Research Foundation for her novel research on ibogaine and addiction. Lucia presented at the 2017 Society for Applied Anthropology annual meetings on explanatory models and barriers to care experienced by low-income Type II diabetes patients. She works as a research associate and evaluator for the Community Partnerships project at The Colorado Trust and as a TA for a health policy class. Lucia is interested in Critical Race Studies, Social Determinants of Health, Substance Abuse & Addiction, Mental Illness, Public/Applied Anthropology, and Collaborative Research Methodologies.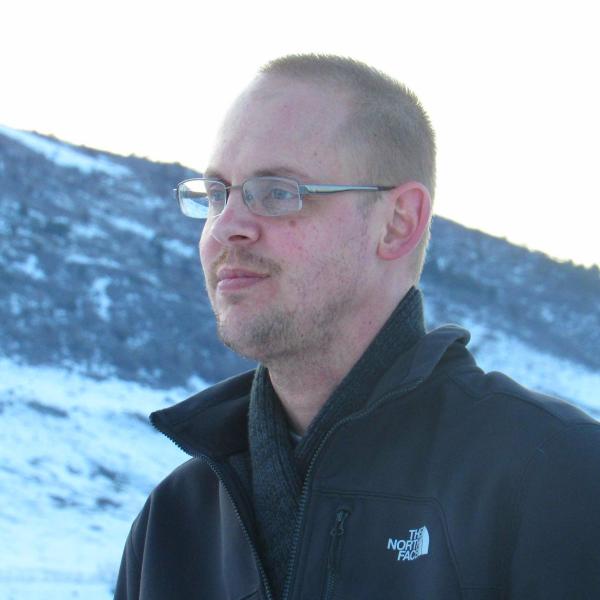 Ryan Baker
Ryan Baker received his Master's degree in Archaeological Studies in May 2019.  His thesis will investigated the functional differences between portable ground stone and bedrock ground stone at Trinchera Cave in Southeastern Colorado.  By doing this, it may help to determine if there was a point at which hunter-gatherers abandoned portable ground stone for more permanent features or if they were using them in conjunction with one another.
Amy Gillaspie
Amy Gillaspie received her Master's Degree Fall '20.  As a student of Mesoamerican Archaeology she focused on the Belize River Valley. Her areas of interest were the Late Classic Maya transition, ritual behavior and social memory, and Maya figurines and musical instruments. Her research included an iconographic study of Late Classic figurines from the Belize River Valley. She also worked as an intern with the Denver Museum of Nature and Science at the early ceramic Plains Woodlands site of Magic Mountain in Golden, Colorado.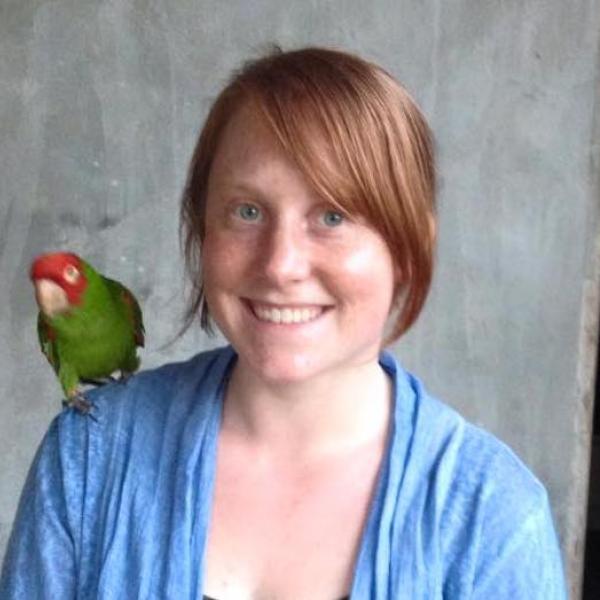 Emily Hecker
Emily graduated with her Master of Arts in Medical Anthropology Spring '19 and also received a certificate in Latino Public Health from the School of Public Health CU-Anschutz. She focused on social determinants of health, specifically how immigration and socioeconomic status, discrimination, and individual lived experiences impact health and well-being. She is currently employed at the CU Denver Evaluation Center and has found a passion for evaluation and public health research with an emphasis on qualitative and ethnographic research. Emily spent over a year in Ecuador volunteering in an indigenous community which ignited a passion to learn and one day help promote health equities. She also met the man who would become her husband while in Ecuador. After graduating, Emily intends to find a career that works towards reducing health disparities among Latino populations and other marginalized communities.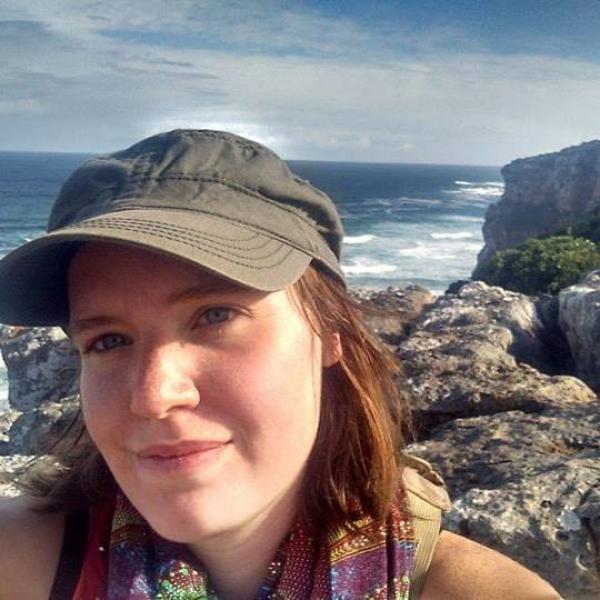 Hannah Keller
Hannah, Spring '19, researched early human subsistence strategies, mobility, and taphonomy, with an emphasis on late Pleistocene humans. Her thesis used faunal material to understand changes in human subsistence strategies during the upheaval between glacial and interglacial periods in South Africa. Additionally, she conducted experiments on ostrich eggshell to create taphonomic parameters for archaeological material, which enabled archaeologists to differentiate between human and non-human marks on the shell. She administers the blog Post Cards from an Archaeologist, which describes life and research in the field.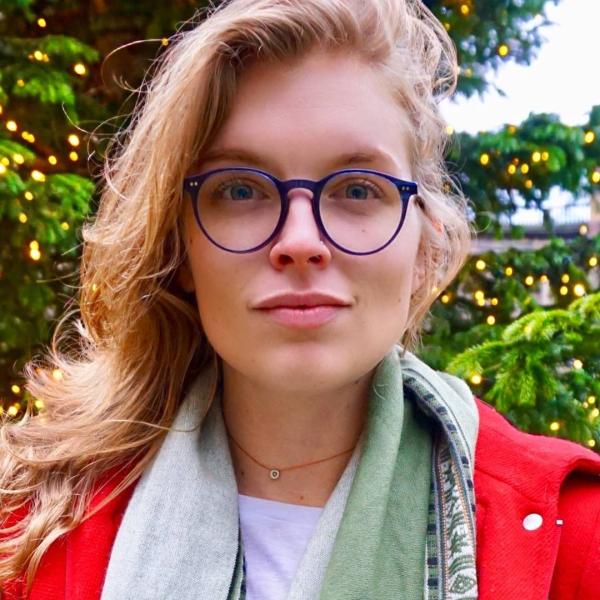 Drake Williams
Drake, Spring '19, studied health equity among migrant populations. She was interested in the interplay of globalization and so-called "lifestyle illnesses." These illnesses, inadequately blamed on lifestyle, are epidemic among nations in the "developing" world, ignoring the socio-political factors that influence the spread of disease. Drake's research followed Latino as well as Polynesians populations. In the spring of 2019, she will be conducted fieldwork in the US Virgin Islands, investigating the impacts of Hurricanes Maria and Irma on concepts of citizenship among residents.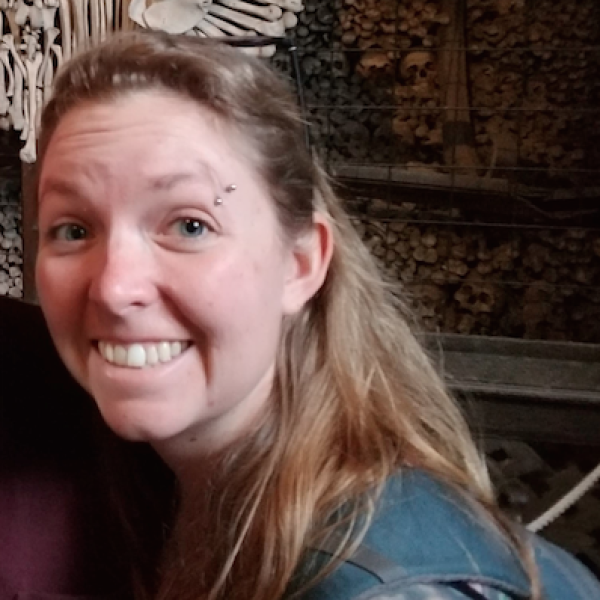 Elle Gustafson
Ellie Gustafson earned her Master's degree with an emphasis on Biological Anthropology in 2020 and a certificate in GIS. She was interested in paleoanthropology and comparative anatomy. She plans to use geometric morphometrics to study the basicranium and how it relates to bipedalism.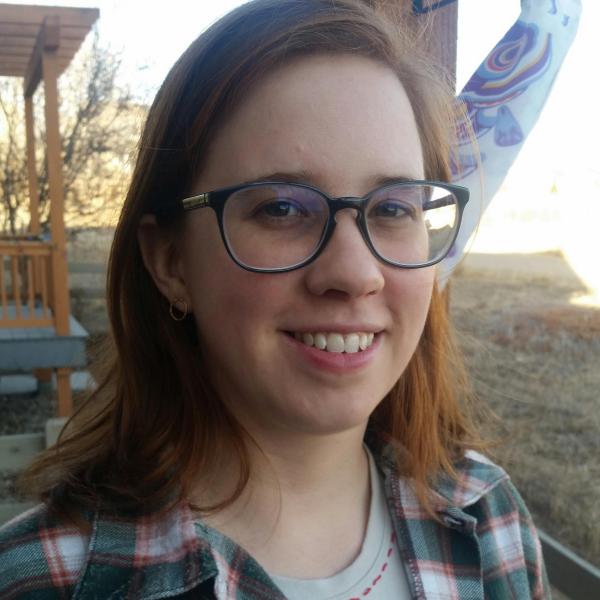 Lorena Cannon
Lorena, Spring '20, studied medical anthropology and was broadly interested in questions about personhood, globalism, bioethics, climate change, and social and environmental justice. 
She earned her Master's degree in 2020. After graduating she planned to engage in research that helps underprivileged populations gain fair, equitable opportunities to enjoy safe and healthy lives.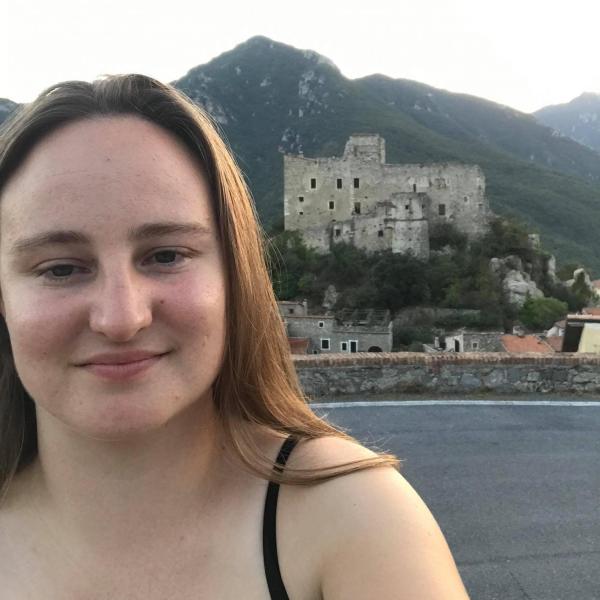 Rebeca Thornburg
Rebeca, Fall '20,  researched taphonomy through experimental archaeology, and explored the geospatial relationships of archaeological sites. Her research focused on the physical distortion soil acidity had on the surface of bone. Other projects included understanding the potential bite marks and modifications that Nile monitors and crocodiles create on bones. Her foci are mostly in late Pleistocene and early Holocene sites, and she has excavated at Arma Veirana, Italy, and in Ireland. 
Gabriella Mayne
Gabriella graduated Fall, 2021.  As a graduate student at the University of Colorado, Denver she studied Biological Anthropology with the goal to perform research that had tangible, real-world impacts. Her primary focus was to apply the broad lens of anthropology to maternal/infant health in a way that advanced both research and policy to enhance outcomes for women, children and families. Specifically, she was interested in developmental plasticity and how maternal stress can act to modify birth outcomes. Her thesis research investigated the neuroactive steroid allopregnanolone and its relationship with preterm birth. While it was challenging attending school and being the primary caregiver to two young sons, this was her passion and she drew great inspiration from this work. When she was not doing schoolwork, she could be found playing at the Boulder Circus Center sharing enthusiasm for her avocation as a circus performer with the next generation.  Gabriella received the Fall 2021 College of Liberal Arts and Sciences Outstanding Graduate Student award.  Gabriella is pursuing her PhD here at CU Denver in the Department of Health & Behavioral Sciences.
Links to my research may be found here:
https://link.springer.com/article/10.1007/s00216-021-03523-0
https://floridareview.cah.ucf.edu/article/after-birth/