Our Alumni Success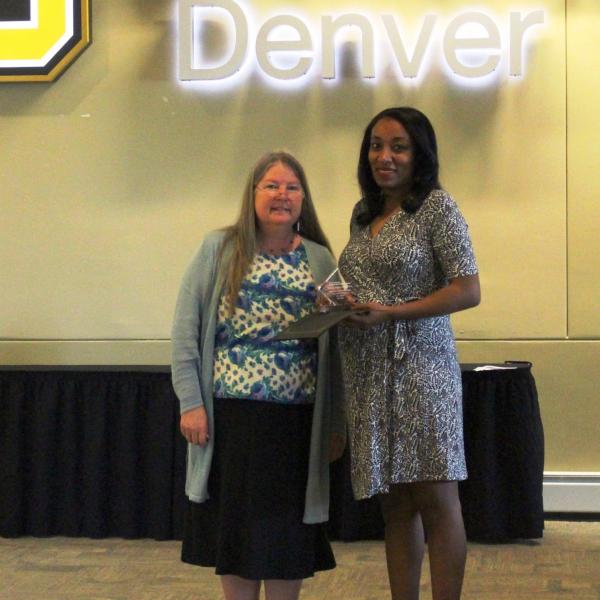 Dalia Abdulrahman
Dalia Abdulrahman, '16, won the College's Outstanding Graduate Student Award in 2016, and is a social worker for the Unaccompanied Refugee Minor Program at the Denver Department of Human Services. Her thesis, "Lead Poisoning Among Refugee Children: The Role of the Resettlement Process," will be published in the journal, Human Organization, spring 2018.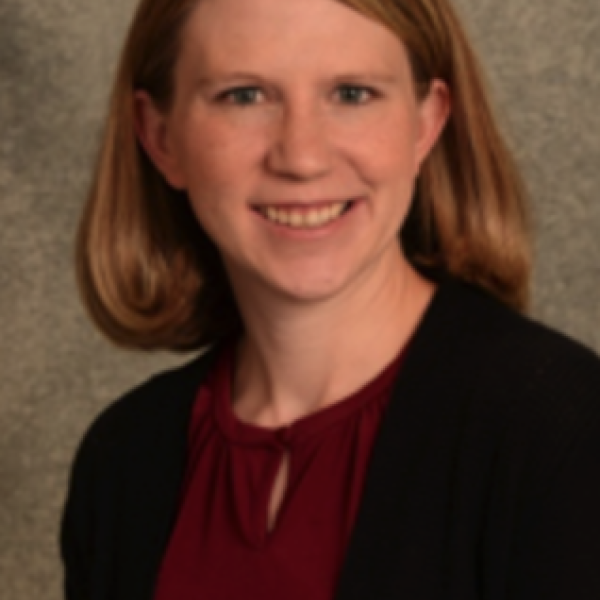 Shelby Chapman
Shelby Chapman, '11, is the Health Literacy Program Manager for Children's Hospital Colorado, where she works to make the health care system more accessible to families. She previously was a Health Educator in Colorado's Refugee Health Program, providing trainings to medical and social service providers about how to best serve refugee patients.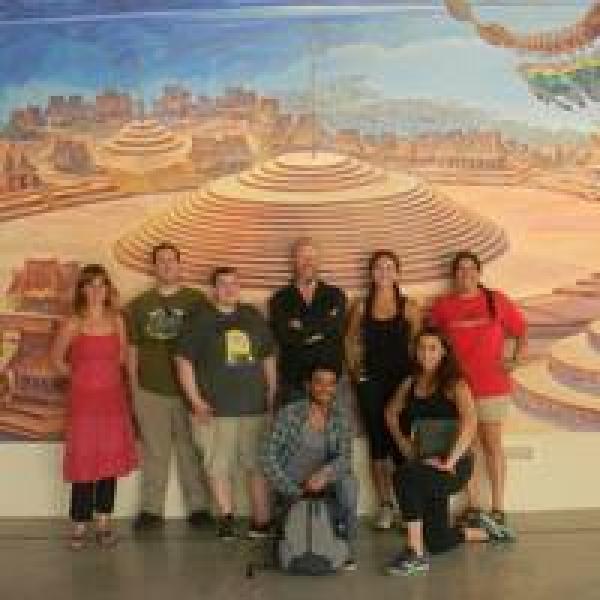 Anthony DeLuca
Anthony DeLuca, '17, is a recent graduate that is looking to pursue a doctorate degree in Anthropology. He hopes to continue to conduct research in the West Mexico region of Mesoamerica.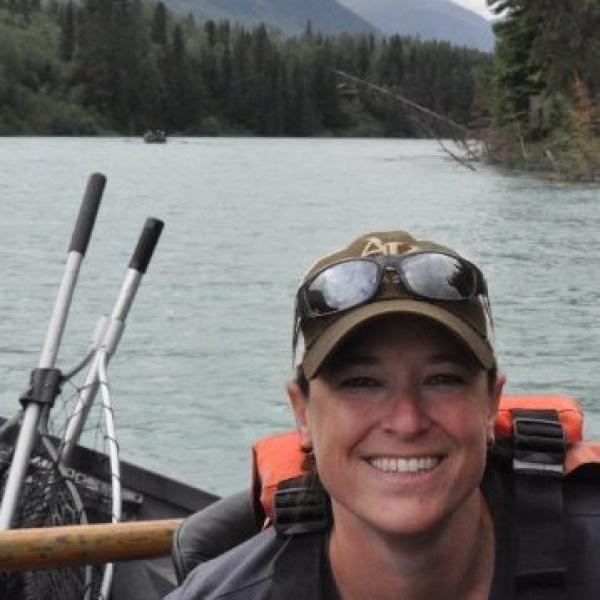 Shina duVall
Shina duVall, '07 is currently the Sr. Collections Manager at the Anchorage Museum in Anchorage, Alaska where she co-leads a team in the management of the Museum's object, art, library, and archive Collection. Since having received her MA from CU Denver, she has worked as a professional archaeologist and cultural/environmental resource management professional for private consulting firms and at the Colorado and Alaska State Historic Preservation Offices. She has also taught anthropology and archaeology as an affiliate faculty member.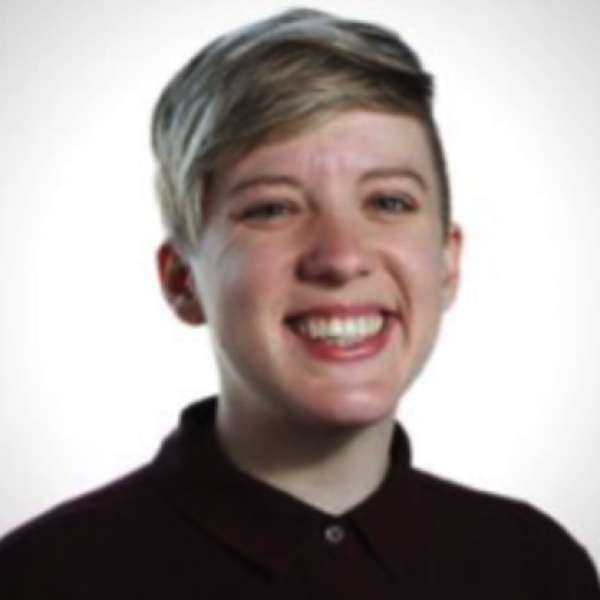 Jaime Gilliland
Jaime Gilliland, '15, is a Research Assistant for Health Management Associates, a healthcare research and consulting firm, where she researches LGBTQ+ mental health service delivery and conducts community health needs assessments.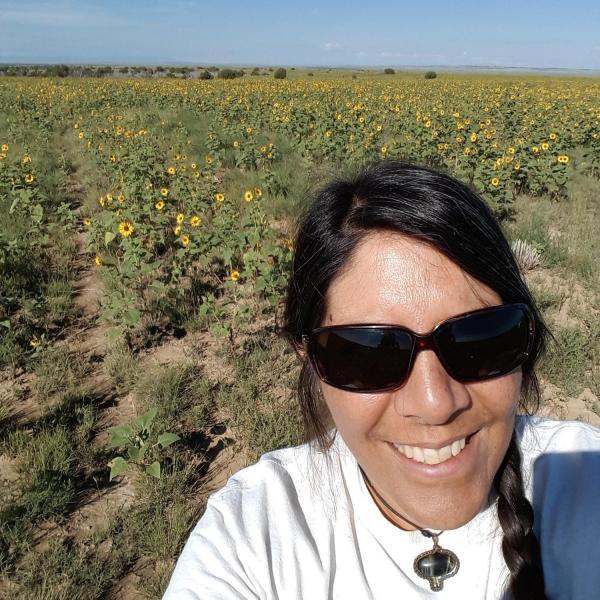 Jones LeFae
Jones LeFae is currently working for Stell Environmental, Inc. as an Archaeological Technician and Historian. Based out of Fort Carson, CO, the work involves documenting, monitoring, and protecting both Native American sites and late 19th and early 20th century homestead sites and ranches located on Fort Carson and the Pinon Canyon Maneuver Site.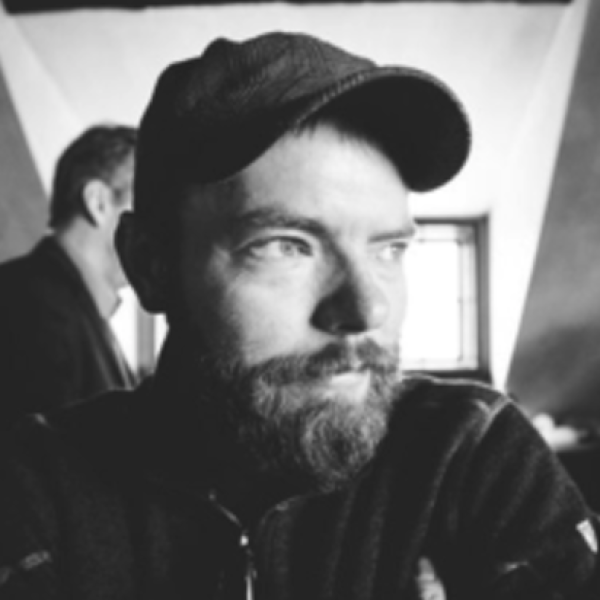 Nick Lesley
Nick Lesley, '13, is the Employment and Training Coordinator at the Colorado Department of Health and Human Service's Colorado Refugee Services Program, where he works with refugee-serving agencies and other government entities to ensure that refugees obtain living wage employment.
Andrew Leung
Andrew Leung, BA '16, is a Security Officer for the Denver Museum of Nature and Science, where he works to ensure the safety of staff, museum patrons, and the artifacts housed in the museum. He previously finished a six week field school course at the Caherconnell Archaeological Field School, County Clare, Ireland, in 2016, where he assisted with the excavation and artifact cataloguing as a student. He is currently seeking more field experience opportunities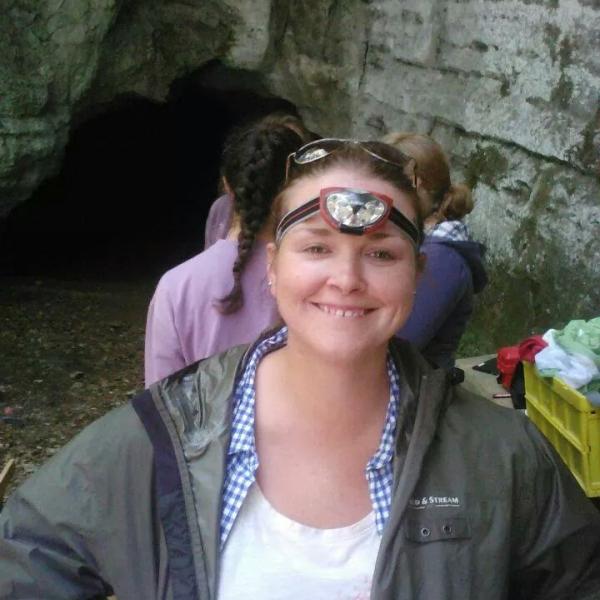 Holly McKee
Holly McKee, '17, is an Archaeologist and Cultural Resource Information/GIS Specialist in the Office of Archaeology and Historic Preservation and the State Historic Preservation Office at History Colorado, where she is responsible for reviewing and processing the Bureau of Land Management and the Bureau of Reclamation cultural resource information, as well as providing statewide cultural resource management support. She previously worked as an Archaeologist and Cultural Resource/GIS Specialist at Colorado Parks and Wildlife, where she helped manage cultural resources within Colorado State Parks.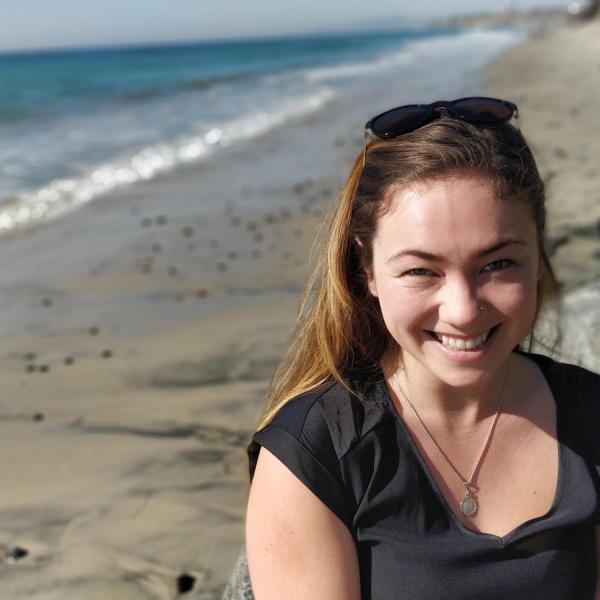 Danielle Mercure
Danielle Mercure, '17, is a Data Analyst for Nolte Vertical Five, a leading provider for technical engineering and consulting services in San Diego, California. She currently works with the Survey and UAV department, completing post-processing of aerial and terrestrial imagery, along with LiDAR and high-definition surveying. Training from UCD in GIS and hands-on training at the archaeological sites of Pinnacle Point in South African and Arma Veirana in Italy, provided preparation for this job.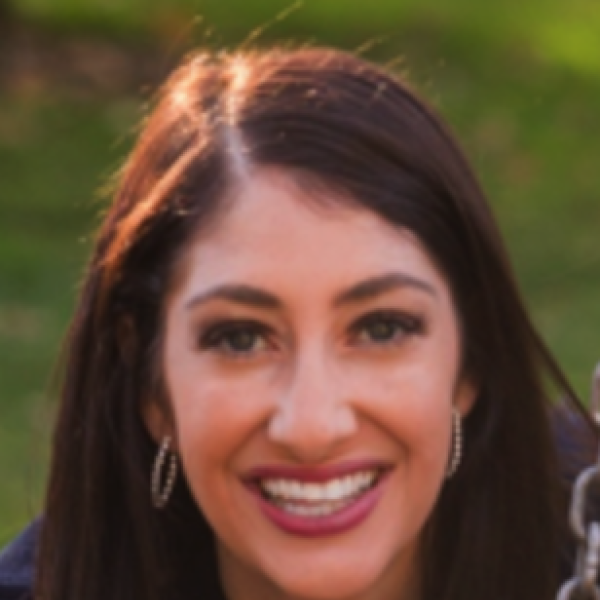 Emily Hammad Mrig
Emily Hammad Mrig, '11, is completing her dissertation—which began as her MA thesis—on access to BRCA genetic testing among Coloradans diagnosed with breast cancer. A PhD candidate in Health and Behavioral Sciences at CU Denver, Emily's research on hospice care has been published in the Journal of Applied Social Science.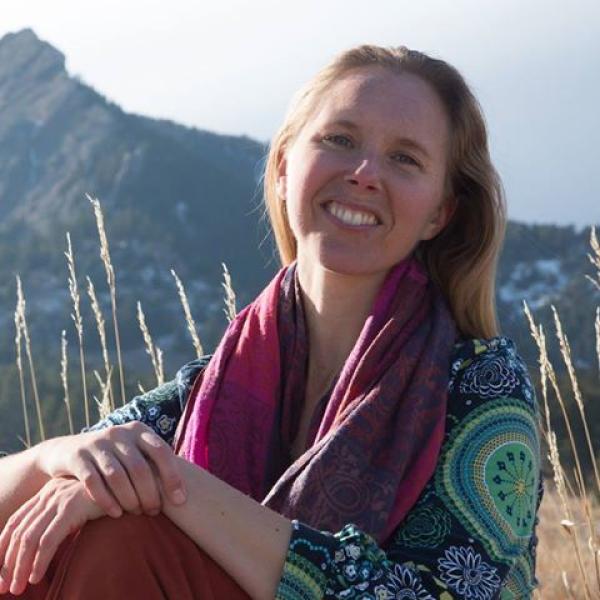 Kate Mullin
Katherine Mullin, '10, is a Learning Solutions Architect at Empowering Performance Inc., where she designs and develops e-Learning courses for nonprofit, government, and corporate on-the-job training programs.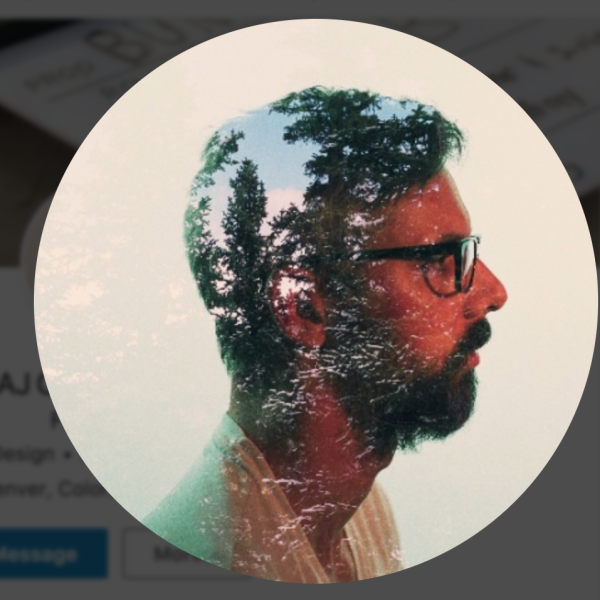 AJ Oscarson
AJ Oscarson, '14, is a filmmaker at a local film and design studio, where he directs complex social projects at the intersection of topics like drug use and homelessness, food insecurity and poverty, health and literacy. He produced the documentary COPPER about injection drug users who scrap metal in Denver.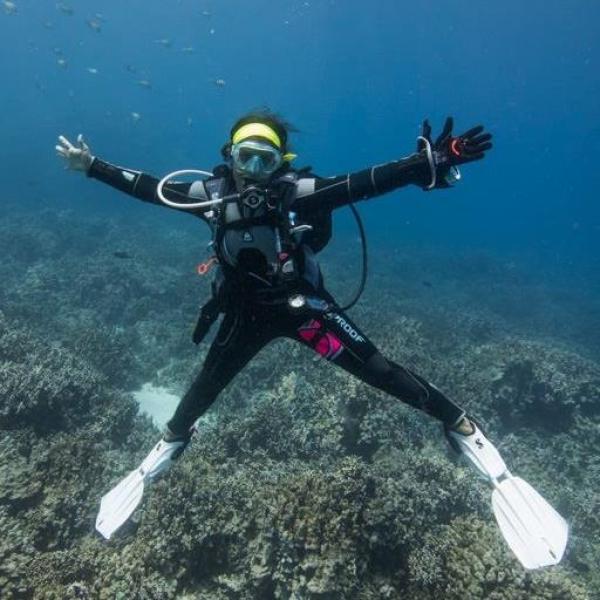 Kristin Paterakis
Kristin Paterakis, '15, is an Associate Producer at Changing Seas, a public television series produced by South Florida PBS in Miami. Her thesis project focused on multispecies ethnography (recognizing agencies of non-human others) and visual anthropology to illuminate the complexities that exist between sharks and shark fishers in Baja California Sur, Mexico using visual and experimental storytelling. In her free time she teaches scuba diving and enjoys going to the beach with her pup, Lyla.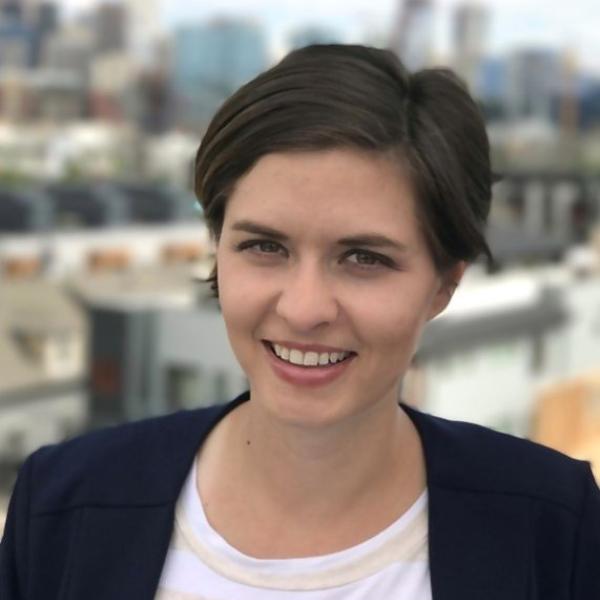 Jordan Reck
Jordan Reck, '10 is a Senior Principal Consultant in Organizational Change and Training at Collaborative Solutions, where she uses her anthropological bag of tricks to help Fortune 500 companies, nonprofits, think-tanks, and universities take on the people side of change. When she isn't developing change management strategies that build for the future, she is keeping the spirit of political ecology alive as a Master Composter through the City of Denver.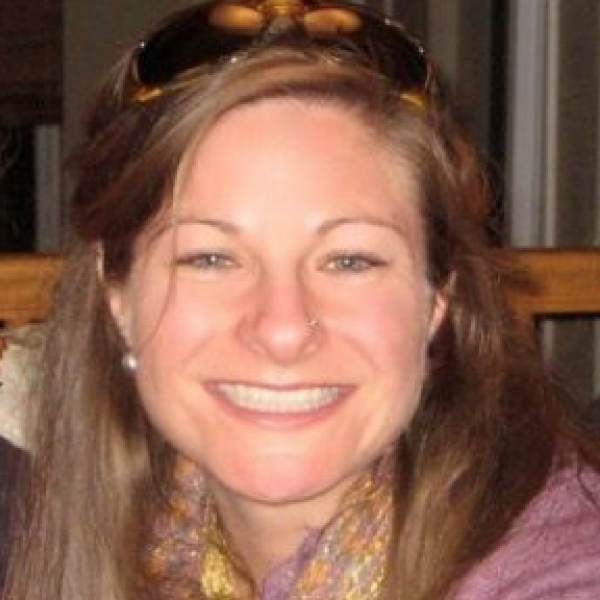 Susanna Snyder
Susanna Snyder, '10, is the Maternal Child Health Policy Specialist for the Colorado Department of Health Care Policy and Financing (HCPF), which administers Colorado's Medicaid program. Here she drives initiatives to improve the physical and mental health of mothers and their children.
Xiaoling Chen
Xiaoling "Brenda" Chen, expects to receive her Master's degree in Medical Anthropology and Pre-MPH Certificate in Public Health Science in Summer 2018. She is a Graduate Fellow at the Scholars Strategy Network, aiming to promote advocacy efforts among academia. Her co-authored manuscript on refugee health "Barriers Refugee Families Face When Attempting to Attain 'Self-Sufficiency' in Denver, CO" is under preparation for publication.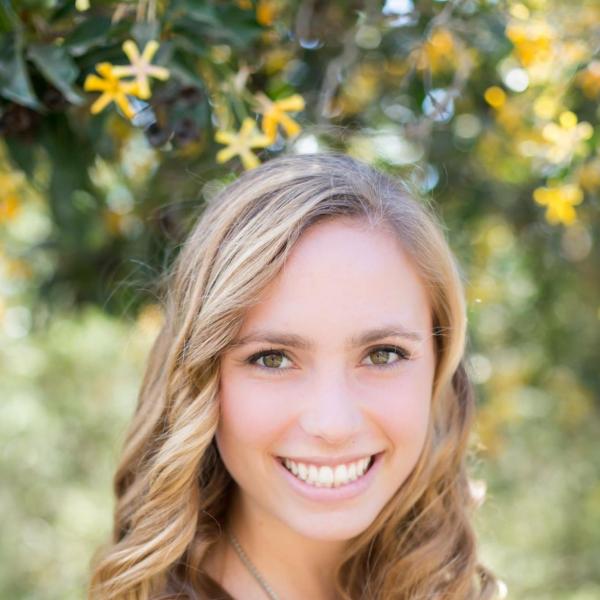 Alexis Hahn
Alexis received her MA in Medical Anthropology in Spring 2018. Her master's thesis investigated Millennials in alternative work arrangements and how it may influence food choices and subsequent health. Her specific interests include nutritional anthropology, access to healthful foods for all levels of socioeconomic status, and how nutrition changes the course of biology.