Credit hours: 120
Full-time, part-time
 BA degree available completely online
 BS degree available mostly online, labs are on campus
 Start terms: fall, spring, summer
Curious about what goes on inside the mind? We are too. At the University of Colorado Denver Department of Psychology, we explore the science of our thoughts, brains, behavior, and everything in between. When you major in psychology we give you options tailored to your interests and future. 
Passionate about the blend of chemistry and biology in the brain or planning to go to medical, dental, or pharmacy school? Our Bachelor of Science (BS) in Psychology is the right degree to take you to your next step.
Fascinated by the social aspects of psychology or planning a career in areas like counseling, social work, or industrial psychology? The Bachelor of Arts (BA) in Psychology is the degree you need.
No matter where your interests lie, or even if you discover them along your way, our faculty and advisors are here to support you throughout your academic journey.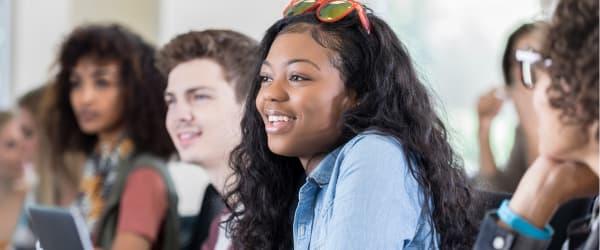 CU Denver's Psi Chi International Honor Society in Psychology chapter offers opportunities that extend beyond a shared love of Psychology. Members are eligible for special scholarships, receive announcements about local research connections, and secure access to social and professional networking events.  
Additionally you can gain honors in psychology. Learn about those here.
Studying psychology ensures you get a broad understanding of human behavior and mental processes—you'll gain the knowledge and skills to think scientifically and critically about why we do what we do that is invaluable in almost any field. 
You also will learn how to research what we don't yet know about the brain, mind, and behavior.
Making connections in the Psychology Department here at CU Denver is an important part of your college experience. Whether that's through our Honors Society—Psi Chi—or forming connections with fellow students, professors, instructors, research mentors, and advisors.  Students come to CU Denver from a variety of communities, bring their perspectives into the classroom, and then return what they learn back to their communities. Diversity supports everyone. 
Our faculty are equally committed to teaching and their research. Your professors are here for you while they continue to expand the knowledge of psychology through their active research.
The department works to involve our students in research wherever possible including working with Anschutz Medical Center's research teams. While it is impractical to promise all students a chance to be involved directly with research, we are committed to every opportunity the partnership provides. Our undergraduates are deeply interested in bettering themselves and their communities, and we are committed to seeking connections for them to do just that.
CU Denver Core: 34 Hours 
Becoming a Gardner Psychology Research Scholar
The Gardner Psychology Research Scholar
 is an honors program track within CU Denver's Psychology Department offering you opportunities to enhance, refine, and present your research.
If you are interested in this track you will decide ideally in your sophomore year so as to have time to complete research and prepare your presentation. Both BA and BS in Psychology students can become Gardner Psychology Research Scholars.
You'll be educated in
English and mathematics
international and cultural diversity perspectives
arts and humanities
behavioral, physical, and social sciences
College of Liberal Arts and Science Core—15 Hours 
These courses give you a better understanding of the issues and skills you need to succeed.
Topics include:  
Chemistry
Biology 
Writing for the Sciences 
World Cultures—including the French, Spanish, Chinese, and the Arabic-speaking World 
Public Health
Social Psychology 
Majoring in Psychology
Both the Bachelor of Arts and the Bachelor of Science in Psychology are designed to give you a cohesive foundation in the field of Psychology. The choice of Bachelor of Arts versus Bachelor of Science is up to you based on your own individualized goals and interests.
Bachelor of Arts (BA)
The Bachelor of Arts (BA) in Psychology gives you an extensive background in the study of Psychology with a special emphasis on the social aspects of psychology. Our BA in Psychology affords you a wide variety of professional opportunities after graduation. With the psychology field projected to grow at least 6% in the next 7 years, our BA in Psychology sets you up for success. This BA may be completed online.
Course topics include:
Abnormal Psychology 
Learning and Behavior 
Aging, Brain, and Behavior 
Organizational Psychology 
Family Psychology 
Psychology of Women 
Personality 
Experimental Social Psychology
Cognitive Psychology
Human Development
Bachelor of Science (BS)
Are you obsessed with neurochemistry, neuroscience, chemistry, biology, and the brain? The Bachelor of Science (BS) in Psychology integrates these areas of study with a solid basis in Psychology. You will learn how the brain functions—right down to the biochemical reactions that fuel behavior and mental activity.
Our Bachelor of Science (BS) majors often further their careers in graduate studies, research, and applied psychology. Many enter fields like psychopharmacology, psychiatry, genetic counseling, medical, dental, or veterinary medicine; neuroscience, and sports psychology.
Course topics include:
Behavioral Genetics 
Neural Basis of Learning 
Developmental Neuroscience 
Experimental Social Psychology 
Behavioral Neuroscience 
Drugs, Brain, and Behavior 
Hormones and Behavior 
Exercise, Brain, and Behavior 
Psychology of Perception 
Health Psychology 
Neuropsychology 
And interdisciplinary studies such as:
Human Physiology 
Neurobiology 
Biochemistry 
Microbiology 
Electives and/or foreign language proficiency 
Foreign language courses may be satisfied if you've taken a certain number of classes in high school. These electives give you the freedom to dive deeper into topics or courses that interest you.
Get a Dual Degree
Psychology is valuable to so many areas of life that you can add it to most other degrees. In many cases you will find crossover with another degree so be sure you speak to an advisor when you choose a dual.
The BS in Psychology is well suited for those going into medical fields, including:
Pre-med
Nursing
Dentistry
Pharmacology
Consider adding a BA in Psychology to any business degree, especially
Management
Human resources
Entrepreneurship
Those in every field from Arts and English to Zoology find value in learning about how humans think and behave. Getting a dual degree with either a BS or BA in Psychology is a smart move.
---
Add a minor in Psychology to your degree
Behavioral/Cognitive Neuroscience Minor
Get specialized training in behavioral and cognitive neuroscience by adding this minor to your BS or BA in Psychology degree. This minor delves into topics such as:
Human cognition
Human development
Abnormal psychology
Neuropsychology
And you will choose to learn more about topics such as:
Behavioral genetics
Hormones and behavior
Aging
Experimental social psychology
The neural basis of learning
Learn more about the Behavioral/Cognitive Neuroscience Minor
Psychology Minor
Do you want to add psychology to your degree but aren't ready to take a dual degree? You can add a psychology minor. Topics include:
Introduction to psychology
Learning and behavior
Human cognition
Abnormal development
Experimental social psychology
The neural basis of learning
The study of Psychology equips you with a wide variety of marketable and transferable skills, you'll find a broad spectrum of job and career opportunities available at your doorstep. You can use your psychology degree for many careers, and others require further education through masters and doctorate programs.
Here are some of the paths our students go into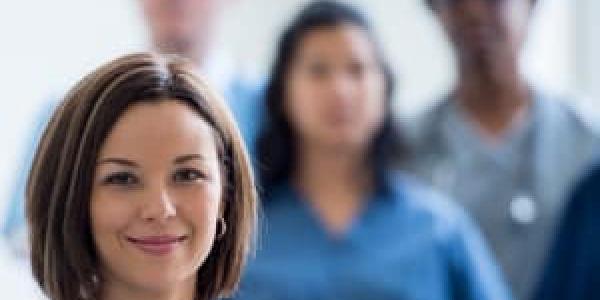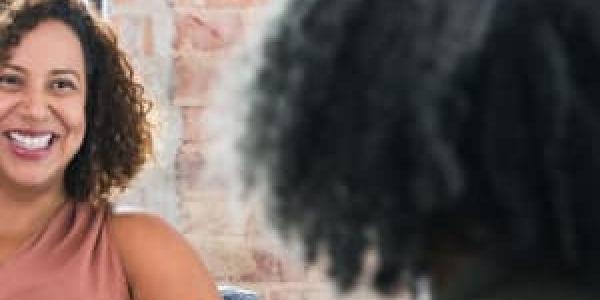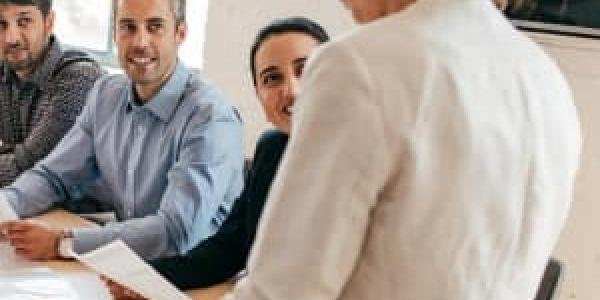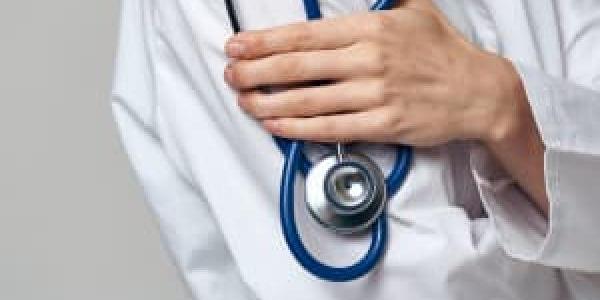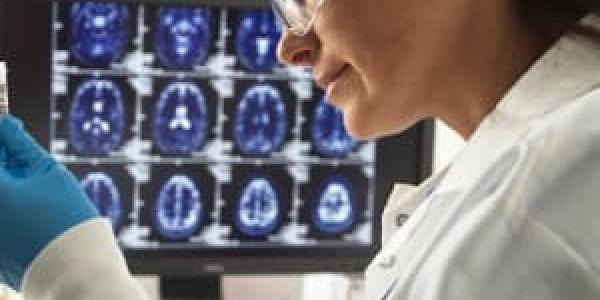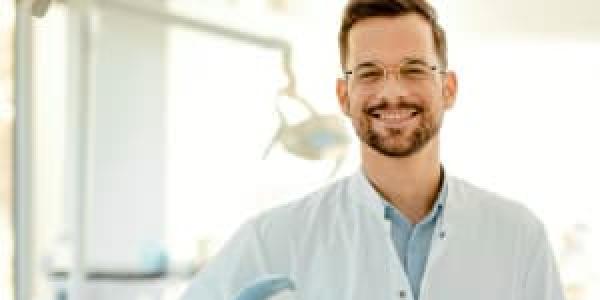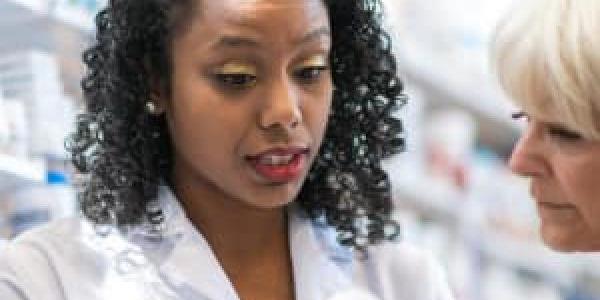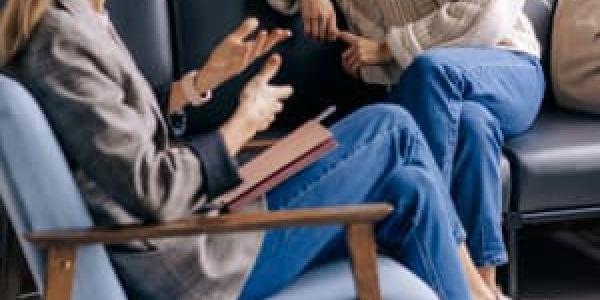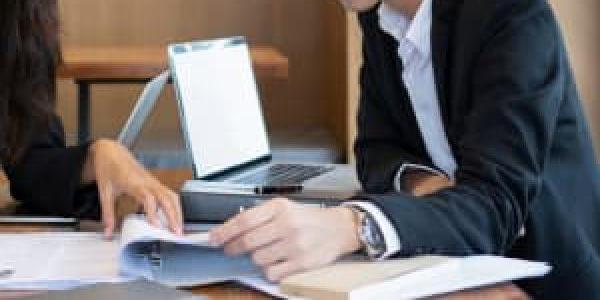 Human Resources Management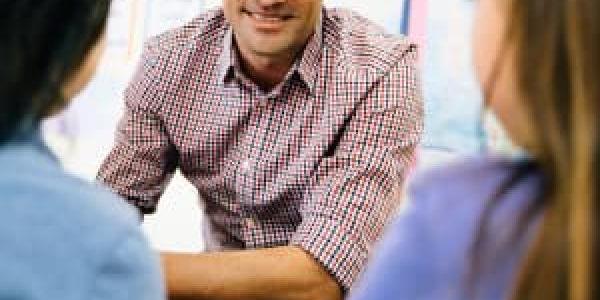 School counselors and teaching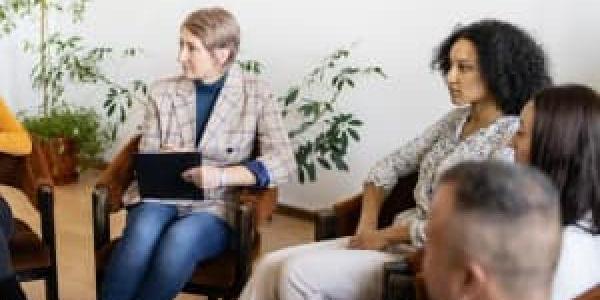 Some career paths require more schooling and you will find you can blend a dual degree, particularly in nursing, pre-medicine, pre-dentistry, and pharmacology with the degree requirements of your psychology degree.
Using your psychology degree
Goal 1: Knowledge Base in Psychology—Students learn about some of the "5 Pillars" of psychology covering biological, cognitive, developmental, social/personality, and mental and physical health approaches and perspectives. Students will be able to identify the main people and concepts in the field, differentiate among related constructs and integrate across these pillars to more comprehensively understand psychological concepts. Bachelor of Science majors will also gain knowledge in the fields of Biology and Chemistry, providing the necessary background for those going further in neuroscience, medicine, or related fields. The goal of increasing knowledge in relevant fields is addressed throughout the entire curriculum, via multiple exercises and assessed in exams, presentations, and papers. 
Goal 2: Scientific Inquiry and Critical Thinking—Students will develop a basic understanding of the scientific method in psychology, including scientific reasoning, tolerance for ambiguity, information literacy, and basic research skills. Students will be introduced to the scientific method in psychology through mandatory research participation in a psychological study, classroom exercises demonstrating parts of a research study, critiquing and evaluating scientific journal articles and other information resources for validity and reliability, and learning to recognize and dispel myths and misconceptions about psychology. This goal is first addressed in our Introductory Psychology courses (PSYC 1000 and 1005), continues in the Statistics and Research Methods courses (PSYC 2090 and 3090), and into the upper division electives (i.e. PSYC 3822 Aging, Brain and Behavior, 4054 Behavioral Neuroscience). 
Goal 3: Ethical and Social Responsibility in a Diverse World—Students learn about the values psychologists use in dealing with people and when practicing psychology. Students will apply ethical standards to evaluate psychological science and practice. Students will recognize and respect diversity by evaluating their own biases toward groups and discussing ways to overcome them. Students will explain how psychology can promote interpersonal, civic, social, and global outcomes that benefit others.  Ethics and responsibility are introduced in General Psychology, explored in Research Methods, and further covered in upper-division classes that delve deeper into psychological topics, i.e: PSYC 4730 Clinical Psychology Ethics and Issues or PSYC 4780 Behavioral and Biomedical Science Ethics and Issues.  
Goal 4: Communication—Students are asked to demonstrate competence in writing and in oral and interpersonal communication skills by presenting their thoughts and understanding through written work (short papers/reflections) and oral presentations (interacting with others on in-class exercises and presenting a group's insight on a topic).  These learning activities are required in both lower (PSYC 2220, Biological Basis of Behavior) and many upper division psychology courses including PSYC 3090 Research Methods in Psychology, PSYC 3263 Hormones, and Brain, PSYC 3205 Human Developmental Psychology 1). 
Goal 5: Professional Development—Students apply psychological content and skills to their own career goals (whether in psychology or not) and measure self-efficacy and self-regulation by completing self-assessments on performance quality and describing self-regulation strategies (reflection, time management) using in-class questionnaires, reflection prompts, and completing post exam analyses.  Interaction with these concepts happens first in Introductory Psychology courses, is revisited in Psychological Statistics and Research Methods, and in some of the more advanced classes such as PSYC 4111 Senior Seminar, Career Capstone. 
The cost of tuition for the BA/BS in Psychology is different for in-state and out-of-state students. See the link for the current table of rates.
Residents of Western Interstate Commission for Higher Education (WICHE) states may qualify for reduced tuition rates. The Western Undergraduate Exchange (WUE) program requires students to maintain current residency in WICHE state until degree completion. 
Scholarships
Each year, CU Denver undergraduate students are awarded over $30 million in scholarships from institutional, local, state, and national sources. Learn more, and apply here. 
Other opportunities
The department of Integrative Biology and other departments have paid positions (both in the work-study progam and outside of it) which may include jobs as graders, teaching assistants, and learning assistants. Please expect to have to apply. Learn more here.
Admission Requirements 
If you are an incoming freshman to CU Denver (in-state, out-of-state, and international applicants), you can apply through either the Common Application or the Milo Application. Transfer students will need to submit the Milo Application.  
Incoming first-year students 
CU Denver requires that students complete the Colorado Higher Education Admission Requirements (HEAR). You will not have to meet all Minimum Academic Preparation Standards (MAPS) for admission, but you will need to complete CU Denver coursework by graduation. 
Transfer Students 
We have strong connections with other four-year and community colleges. If you have completed more than 24 hours of transferable coursework, you will be evaluated for admission on the basis of your college GPA without regard to your high school performance. If you have fewer than 24 hours, you will be evaluated based on both your high school and college GPAs. For more information and to plan your transfer, see transfer admissions in the admissions office. 
International Students 
You will need to begin your application through the Office of International Affairs. They will help you manage your application process. 
Spring
Domestic Application: January 1 
International Applications: Priority is September 15, and Final is October 15
Summer
Domestic Applications: May 15 
International Applications: Priority is January 15, and 
Final is March 15 
Fall
Domestic Applications: August 1
International Applications: Priority is March 15, and
 Final is May 15
See yourself at CU Denver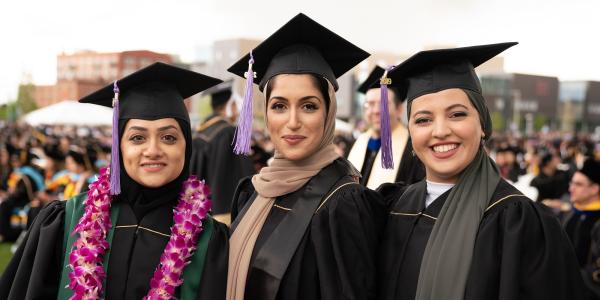 Inclusion is our value
CU Denver is home to one of the most diverse student populations in Colorado.  
Join your choice of 100+ student groups and organizations which support your identity and interests 
Your department and faculty are committed to the pursuit of equity and inclusion in the classroom, lab, and beyond
Learn more at our Office of Diversity, Equity, and Inclusion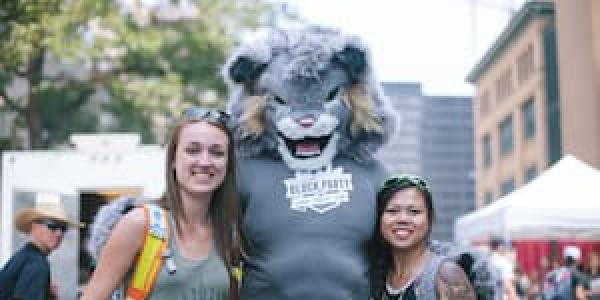 Find your people
There are plenty of opportunities to find your place: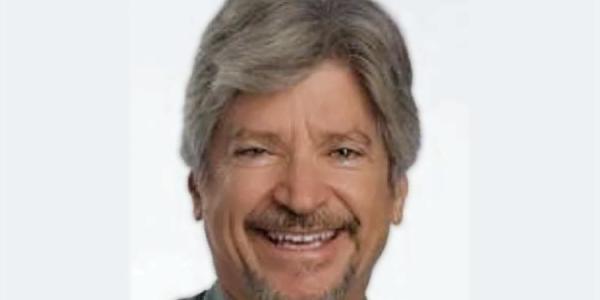 We're in a golden era
The advantage to being a part of a younger institution is that we didn't start with a bunch of tradition, so we've created our own; and we're in a better position than we ever have been. Our Psychology Department is in a golden era. 
—Mitch Handelsman, Professor, CU President's Teaching Scholar