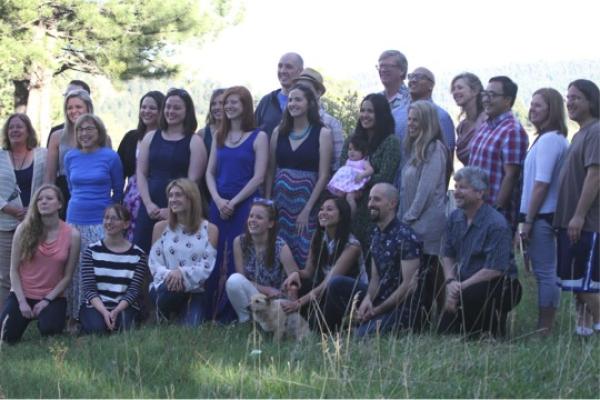 ---

Dr. Elizabeth Allen's Lab
Arjun Bhalla earned his BA in Psychology and Mass Communication from Rockhurst University in 2012 and earned his MA in Clinical Psychology from the University of Colorado at Colorado Springs in 2014. His research interests include studying the effects of trauma (physical and psychological) on health and functioning in civilian and military populations, caregiver health, eHealth/mHealth interventions, and psychometric scale development. Arjun's dissertation (defended in May 2019) examined psychological and interpersonal factors as correlates of military couples' sexual satisfaction post-deployment. Within the CHP program, Arjun has demonstrated a commitment to diversity through his involvement on the Diversity Council and CHP Diversity Admissions Taskforce. He is a staunch advocate for advancing diversity-related issues in clinical psychology. Arjun is currently on clinical internship at the VA Boston Healthcare System/Boston University School of Medicine/Harvard Medical School in the Rehabilitation Psychology track. arjun.bhalla@ucdenver.edu; Cohort: Year 6
Kelly Soberay graduated with a dual Bachelor's degree in Psychology and Criminal Justice from the University of Dayton in 2005. She also earned a Master's degree in Counseling Psychology from the University of Denver in 2010. Kelly is a licensed professional counselor in Colorado. Her research interests include understanding underserved and diverse populations within military psychology,  the chronic pain community and their partners, suicide prevention and intervention, and dissemination and implementation science. Kelly.soberay@ucdenver.edu; Cohort: Year 4
Mollie Shin earned her BA in Psychology and Business Administration from Baylor University in 2017. Following her time at Baylor she worked as a project coordinator at the VISN 17 COE for Research on Returning War Veterans. Her research interests include intimate relationship functioning following trauma, especially within the military population, novel couples-based interventions, prevention of interpersonal conflict, and maintenance of healthy romantic partnerships. mollie.shin@ucdenver.edu; Cohort: Year 1
Dr. Edward Dill's Lab
Kassie Flewelling graduated with highest distinction from the University of Nebraska - Lincoln with her BA in Psychology in 2015. Her research interests include the evaluation of programs, treatments, policies, and health behaviors that impact the mental and physical health of children, adolescents, and their families. She is particularly interested in studying the bidirectional relationships between medical conditions and psychosocial functioning in order to improve patient care and directly inform intervention among pediatric populations. Currently, Kassie is examining the effectiveness of an interdisciplinary clinic in improving seizure frequency, medical service utilization, and psychological functioning in youth with psychogenic non-epileptic seizures. In her spare time, Kassie enjoys hiking, exercising, and traveling with friends and family. kassie.flewelling@ucdenver.edu; Cohort: Year 5
Holly O'Donnell graduated, cum laude, with a BA in Psychology from Middlebury College in 2012. Prior to graduate school, she worked for the Hole in the Wall Gang Camp, a nonprofit that serves children with life-threatening illnesses and their families. Her dissertation examined fear of hypoglycemia and depressive symptoms as barriers to implementing an adherence-promoting intervention in youth with type 1 diabetes. As an advanced graduate student, she served as the interventionist for a clinical trial implementing integrated behavioral health services in the type 1 diabetes clinic visit for high-risk youth. She has a specific interest in integrated care for children with medical conditions and developing interventions to address psychosocial barriers to adherence in order to optimize health outcomes in pediatric patients. She is currently completing her pre-doctoral internship at Harvard Medical School/Boston Children's Hospital. holly.odonnell@ucdenver.edu; Cohort: Year 6
Dr. Jim Grigsby's Lab
Tim Brunelle graduated from the University of Connecticut with a BS in Finance. He returned to school at the University of Colorado Denver and received a BS in Psychology and is currently completing his thesis for an MA in Clinical Psychology. He works with Dr. Grigsby and his primary research interest involves the effect of meditation on executive cognitive function. He enjoys mountain biking, travelling, trying new restaurants and spending time with his wife and friends. tim.brunelle@ucdenver.edu; Cohort: Internship
Bahroze Rakeen graduated from Metropolitan State University of Denver in 2015 with a BA in Biology and Psychology. He is interested in studying the the impact of prolonged substance abuse on cognitive function. He enjoys puns, photography, and hiking. bahroze.rakeen@ucdenver.edu Cohort: Year 2 
Keegan Walker is a native to Colorado and thrilled to be pursuing his PhD in his hometown.  An alum of Metropolitan State University of Denver, he received Bachelor's degrees in both Psychology and Philosophy.  After attending one year of a philosophy PhD program at the University of Iowa, Keegan decided that the field was not suited to him and began pursuing a field with more dynamic human interaction.  His research interests are focused around variables that impact cognitive functioning, particularly executive functions such as attention, inhibition, organization, and planning.  He is particularly interested in exploring how microbiotic populations within the body affect the brain.  He hopes to enhance (and possibly create) therapeutic interventions based on his findings.  Keegan is a "foodie" at heart and loves playing in the kitchen, entertaining, and talking food, particularly fermented foods like kombucha, kimchi, sauerkraut, etc.  He also enjoys film, hiking, trying new restaurants, and spending time with "his people." keegan.walker@ucdenver.edu; Cohort: Year 4
Dr. Peter Kaplan and Dr. Kevin Everhart's Lab

Kathryn Saldana​ received her Bachelor's degree in Psychology and Health Sciences from California State University, Long Beach. As an undergraduate, she obtained research experience in several areas in health psychology such as health disparities risk factors, the impact of stress on behavior and physiological health and effect of maternal, infant and pregnancy mental and physical health. She is currently working in Dr. Kevin Everhart and Dr. Peter Kaplan's lab examining infant cognitive development and recently defended her master's thesis examining relationships between socioeconomic factors and maternal lifestyle behaviors. Her hobbies include traveling, eating, relaxing, being outdoors, going to the beach, playing with dogs and most importantly spending time with family and friends. kathryn.scheyer@ucdenver.edu; Cohort: Year 5
Reka (Princi) Kovacs received her Bachelor's degree in Psychology with a minor in Statistics from Salisbury University in Maryland. After graduation, she obtained her Masters of Professional Studies degree in Clinical Psychological Science at University of Maryland, College Park. During her master's program, she was employed at Childrens National Medical Center in Washington D.C. as a research assistant where she became most interested in working with families and children in the medical setting. In addition to working in the Infant Lab at CU Denver, Princi is also working in the sleep lab at Childrens Colorado Hospital which she also has an interest in clinically. Princi's research interests focuses on genetic and environment interaction on maternal mental health as well as infant development. Princi's thesis focuses on the biopsychosocial views on breastfeeding and postpartum depression and how oxytocin can play as a potential moderator in the relationship. For fun, Princi enjoys watching reality TV with her friends as well as hiking and skiing with friends and family. Reka.kovacs@ucdenver.edu  Cohort: Year 2
Gabrielle Russo is currently a first-year Ph.D. Clinical Health Psychology student. She earned her B.S. in Psychology with honors at the University of Pittsburgh (2017) and a M.S. in Psychology at Drexel University (2019) in Philadelphia. At Drexel, Gabrielle conducted research in the area of women's health psychology, with a focus on family adjustment to reproductive life events. She also conducted research and engaged in clinical activities at the Children's Hospital of Philadelphia (CHOP) Newborn/Infant Intensive Care Unit (N/IICU). Her master's thesis examined the relationships among satisfaction with social support, parent mental health, and parent-infant bonding in the new parents. Gabrielle is interested in examining the influence of parental perinatal mental health and stress on parent-infant bonding and infant learning. In her free time, Gabrielle enjoys hiking, camping, skiing, and reading.
Sunny (Lindsley) Stophaeros​ graduated with Honors from San Francisco State University for both her BA in psychology and her MA in Psychological Research- Brain, Mind, and Behavior. She worked for the past five years for the Autism Center of Excellence at UC San Diego as the Lead Clinical Coordinator and Director of Education. Her research interests revolve around healthy and abnormal infant development, particularly with regard to early brain development and genetics. She has a specific interest in epigenetic factors that may lead to developmental abnormalities with the overarching goal of identifying preventive measures to promote healthy infant development. Her clinical interests include working with children who have autism, learning disorders, and social/emotional delays, as well as the parents who care for those children to promote healthy co-parenting relationships that are adaptive to the specific needs of their special needs children. She also works as the program assistant for the MARC-U STAR scholarship- a program dedicated supported stellar undergraduate students who are of a minority background, to increase the diversity of PhD programs. In her spare time she enjoys spending time with her husband and fur babies, dancing, hiking, biking, rock climbing, snowboarding, and all of the other many wonderful outdoor activities that Colorado has to offer. Lindsley.pence@ucdenver.edu; Cohort: Year 4
Dr. Kristin Kilbourn's Lab 
Esmeralda "Ezzy" Adolf is a first-year doctoral student in Dr. Kilbourn's Psychosocial Oncology Lab. Ezzy originally hails from Washington State where she received her bachelor's degree in Psychology at Eastern Washington University. She received her master's degree in Applied Developmental and Educational Psychology at Boston College and worked at Dana-Farber Cancer Institute as a clinical research coordinator, where she was responsible for maintaining and supporting the ongoing research activities in the Pediatric Psychosocial Oncology Division.  Her research interests include exploring barriers to psychosocial care in families and patients affected by cancer. She also has an interest neurocognitive late effects and quality of life outcomes in adult survivors of pediatric cancer. Her goal is to work in an academic medical center with families affected by pediatric chronic illness. She enjoys spending time with her husband and daughter, exploring new places, and baking cakes. Esmeralda.Adolf@ucdenver.edu. Cohort: Year 1.
David Avram has explored the association between social relationship variables and inflammatory biomarkers in a national U.S. sample. His present research focuses on the interaction between psychosocial variables and immunological indicators within cancer patient and caregiver populations. Dave earned his Bachelor's degrees in History from the University of Calgary in 2009, and Psychology from Northern Arizona University in 2012. In 2014 he successfully completed his Master of Arts in clinical health psychology at Northern Arizona University. He also successfully defending his dissertation proposal this fall.  david.avram@ucdenver.edu; Cohort: Year 6
Emily Bilenduke graduated from the University of Redlands in 2016 with a Bachelor of Arts degree in Psychology. She then worked at the Summit Community Care Clinic, a primary care clinic, as the grant coordinator. Her time at the clinic inspired her to evaluate how people interact with their health. Her current research interests include, the mind body connection between the microbiome and the cognitive changes experienced during chemotherapy, integrative health care, health disparities, and caregiver distress. Emily is also a student therapist in the CU-Denver Psychology Clinic where she conducts individual psychotherapy with adults of diverse backgrounds. In her spare time, Emily enjoys being outdoors in the mountains skiing or hiking. Emily.Bilenduke@ucdenver.edu.
Alaina Carr graduated from the University of Colorado at Boulder Magna Cum Laude with a B.A. in psychology. She then worked as a clinical research coordinator at Massachusetts General Hospital in the Cancer Outcomes Research Group (CORe). She defended her Master's thesis on a randomized control trial of a psychoeducation and skills based mobile platform to reduce distress in caregivers of patients with advanced illness. Her master's thesis is published in JMIR Cancer and this is her initial first author publication.  Her research interests include developing and evaluating psychosocial interventions to improve mental and behavioral health in cancer patients and caregivers. She is completing her 12-month externship placement at A.F. Williams Family Medicine and enjoys her experience in integrated primary care. Alaina.Carr@ucdenver.edu.
Lauren Languido is currently on clinical internship at the University of New Mexico Health Sciences Center in the Integrated Behavioral Health track. Her research interests broadly encompass culturally and linguistically tailoring clinical interventions, community-based approaches to ameliorating health disparities, integrative healthcare, chronic health conditions, complex trauma, and psychoneuroimmunology. She also has a special interest in the role of clinical psychologists in advocating for and improving psychosocial care for displaced persons and asylum seekers. Lauren earned a Post-Baccalaureate Certificate in Pre-Clinical Psychology at Northwestern University, and previously, a Bachelor's degree in International Studies and Spanish Language. Lauren.Languido@ucdenver.edu.
Dr. Kevin Masters' Lab
Christianne Biggane is a 5th year doctoral student. She graduated in 2015 with Bachelor of Science degrees in Nutritional Sciences and Cognitive and Behavioral Neuroscience from the University of Florida. As an undergraduate, she worked with electroencephalography (EEG) and psychophysiology equipment to examine the fear response. She currently works as a Behavioral Health Resident with UC Health and as a lecturer on CU's campus. She is interested in the intersection of mindfulness and exercise with mental health. Her Master's work examined the relationships between religiosity/spirituality, purpose in life, and health outcomes. Christianne's dissertation will examine how viewing images of nature impacts the stress response and executive function. Outside of school, she enjoys backpacking, yoga, lingering in coffee shops, cycling, and live music, and since moving to Denver has come to love skiing.  christianne.biggane@ucdenver.edu; Cohort: Year 5
Christina Rush is a 4th year doctoral student. Christina received her Bachelor of Arts in English and Spanish from Ohio State University in Columbus, OH, and her Master of Arts in psychology from American University in Washington DC. She has been involved in cardiovascular and cancer research at the Uniformed Services University of the Health Sciences, the National Heart, Lung, and Blood Institute, and Georgetown University. Her current research interests include strengths-based areas of human functioning, such as grace and meaning and purpose, which contribute to health and well-being. She is currently involved in research exploring theory-based health behavior change mechanisms and techniques, cardiovascular reactivity and recovery, and construct measure development. Christina loves spending time with her family exploring Colorado. Christina.Rush@ucdenver.edu; Cohort: Year 4
Katie Vagnini is a 3rd year doctoral student. She received her Bachelor of Arts in Psychology with a minor in Spanish from Kalamazoo College in Kalamazoo, Michigan. Prior to her graduate studies she worked on adult inpatient psychiatric units at Pine Rest Christian Mental Health Services and on pediatric inpatient units at Helen DeVos Children's Hospital, where she also assisted a clinical health psychologist in research. Katie has been involved in research related to behavior change and lifestyle interventions for weight loss and metabolic syndrome, cardiovascular reactivity and recovery, health policy, and construct measure development. Katie has a particular interest in working with existential influences in clinical work and in research; specifically, meaning, purpose, and spirituality. Her current research involves examining the ways in which meaning and purpose in life may be used to buffer the effects of stress, to facilitate healthy behavior change, and to promote health and wellbeing. Katie is especially interested in the intersection of mindfulness and meaning; her master's thesis involves meaning salience scale development. In her spare time, Katie enjoys yoga, traveling, hiking, writing, and spending time with her husband, friends, and dog. Email: Kaitlyn.Vagnini@ucdenver.edu; Cohort: Year 4
Dr. Krista Ranby's Lab
Stephanie Callan received her BA in psychology from the University of Pennsylvania and her MS in psychology from Drexel University. She joined the Healthy Couples Lab with a diverse background including research in alcohol misuse and smoking cessation and matters within the field of professional psychology such as self-care. She brought that experience to the study of health behaviors within romantic couples, particularly those facing serious health issues such as heart failure and bone-marrow transplant. She is currently working on her thesis, which focuses on the development and psychometric validation of a measure that will assess the degree to which partners are invested in one another's health and physical activity. In her downtime, Stephanie enjoys watching her Philadelphia sports teams, trying new exercise classes, and relaxing with her adorable cat. Stephanie.Callan@ucdenver.edu; Cohort: Year 2
Gillian Lloyd graduated Summa Cum Laude from Wake Forest University with a BS in Biology and then completed a Pre-Clinical Psychology Post-Baccalaureate Certificate Program at Northwestern University. During the post-baccalaureate program, she worked as a research assistant at Feinberg School of Medicine and studied the determinants and health outcomes of physical activity participation in breast cancer survivors. As a PhD student in Dr. Krista Ranby's Healthy Couples Lab, Gillian conducts dyadic research on cancer survivors' and their romantic caregivers' health behaviors, relationship factors, and physical and mental health outcomes. Gillian.Lloyd@ucdenver.edu; Cohort: Year 3
Kelsey Nogg earned her BA in psychology from Occidental College and her MA in psychology from San Diego State University. Her background is in behavioral health research, through which she has examined psychosocial factors that influence health behavior (e.g., physical activity, tanning, medication adherence) in several populations. Most recently she has researched motivation for physical activity within the parent-child dyad. She is excited to continue researching interpersonal factors related to health behavior within close relationships, with a particular interest in physical activity promotion within romantic couples. She enjoys cooking, checking out new music venues and restaurants, and spending time outside. Kelsey.Nogg@ucdenver.edu; Cohort: Year 1
Sydneyjane Roberts received her BA in psychology from the University of South Alabama and her MA in clinical psychology with a concentration in research methods from Columbia University. Sydneyjane is interested in understanding the bidirectional associations between close romantic relationships and health, particularly as they relate to women's health issues, such as chronic psychosomatic illness and reproductive health. Her thesis project focuses on examining how dyadic health behaviors and relationship quality during pregnancy translate to the postpartum period and their impact on physical and mental health outcomes among couples expecting the birth of their first child. Sydneyjane.Roberts@ucdenver.edu ; Cohort: Year 3.
Dr. Jonathan Shaffer's Lab
Tiffany Ju is in Dr. Jonathan Shaffer's lab and graduated summa cum laude with a bachelor's degree in Psychology from UCLA. Prior to graduate school, Tiffany was involved in research on chronic pain and digestive diseases at the UCLA Center for Neurobiology of Stress and Resilience. She has also worked on studies of depression in heart failure at the University of Southern California. Her research interests include improving treatment outcomes and coping with chronic illness and cardiovascular disease. tiffany.ju@ucdenver.edu; Cohort: Year 3
Adam Harris graduated with a BA in Psychology from the University of Connecticut in 2016. He is a currently a third-year graduate student in the Clinical Health Psychology PhD Program at CU Denver, and his research interests include health behaviors, mindfulness, self-compassion, and therapy processes and outcomes. In his free time, he does stand-up and improv comedy and plays jazz piano and saxophone. ADAM.HARRIS@UCDENVER.EDU; Cohort: Year 4
Amy Frers graduated from Eastern Washington University with a BA in Psychology in 2016. She is interested in chronic pain and disease management, mindfulness, and the efficacy of third wave therapies for improving quality of life in these patient populations. She is also interested in patient attitudes and outcomes of telehealth interventions. As part of Dr. Shaffer's lab, Amy worked on a project which adapted an ACT based group intervention for survivors of spontaneous coronary artery dissection to a mobile app. For her master's thesis, she is examining the relationship between opioids and sleep in a group of chronic pain patients. When she has free time, she enjoys exploring the outdoors, playing board games, and rock climbing. amy.frers@ucdenver.edu; Cohort: Year 4
Alex Presciutti graduated Cum Laude from Stonehill College with a BA in Psychology in 2016 and then received his MA in Clinical Psychology from Columbia University in 2018. During his MA program, Alex also worked as research coordinator in Neurocritical Care at Columbia University Medical Center, where he studied longitudinal neurological, psychological, and functional outcomes after cardiac arrest. He is currently interested in examining psychological implications of life threatening medical events (e.g. PTSD manifestations after cardiac arrest, stroke) and their relationship to clinical outcomes. He is also interested in how patients' illness perceptions can mediate recovery. In his free time, Alex enjoys writing, playing soccer, hiking, and traveling. ALEXANDER.PRESCIUTTI@UCDENVER.EDU; Cohort: Year 2
Dr. Amy Wachholtz's Lab 
Dustin Goerlitz graduated from the University of California Santa Cruz in 2013 with a BA in Psychology. His research interests are in positive psychology and complementary and integrative medicine (CIM) for chronic pain and pain management, as well as biopsychosocial factors for quality of life in chronic pain populations. He enjoys numerous outdoor activities, playing music, spending time with friends, puns, and is apparently a big fan of tea. dustin.goerlitz@ucdenver.edu Cohort: Year 2 
Caitlin Kienzler received her Bachelor of Science in Psychology from University of Illinois at Urbana-Champaign. Following graduation, Caitlin continued her work with the University of Illinois, first as a lab manager and then as coordinator of the Lifelong Brain and Cognition Laboratory, studying cognition over the lifespan with an emphasis on neuroplasticity. Her research interests include chronic pain and pain management, substance use, and spirituality. She enjoys coffee, reading mystery novels, and running the Cherry Creek trail. caitlin.kienzler@ucdenver.edu ; Cohort: Year 3
Sarah Martin graduated from the University of North Carolina at Greensboro in 2016 with a BA in Psychology and from the University of North Carolina at Chapel Hill in 2019 with a MS in Clinical Rehabilitation and Mental Health Counseling. Her research interests include biopsychosocial factors affecting opioid misuse in people with chronic pain and interventions for comorbid chronic pain and opioid use disorder. In her spare time, she enjoys outdoor activities with her two Siberian Huskies and spending time with friends. Cohort: Year 1
Dallas Robinson graduated from Missouri State University with a BA in psychology in 2017, and a MS in Clinical Psychology in 2019. Her interests include the role of stress in chronic pain and substance use disorders, as well as research using psycho-physiological measures. In her free time she enjoys rock climbing, kayaking, and dancing. Cohort: Year 1