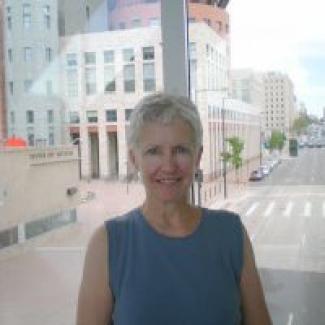 Professor Emeritus
Political Science
COVID-19 Information
Please note: Because of COVID-19, CU Denver has transitioned to remote learning and working at this time. For the most updated information, please visit: www1.ucdenver.edu/coronavirus. 
To contact individual faculty members or staff, please reach out via email.
Expertise Area: My research examines various aspects of gender and politics in India including micro-credit, informal economy, women's movements, Panchayati Raj (local elected bodies in the rural areas), and violence.
I have also written about gender, globalization and development in a 2014 book, co-authored with Sue Ellen Charlton, Women Navigating Globalization, Feminist Approaches to Development. My courses include gender, globalization and development; international women's resistance (about women's movements across the world); and Race, Gender, Law, and Public Policy (with Glenn Morris).
BA Mount Holyoke College, Political Science
MA and Ph.D University of Michigan, Political Science
My research has focused on various aspects of gender and politics in India. In my dissertation (published as Women and Social Change in India) I examined the campaigns of women's organizations for political representation and person al law reform during the nationalist movement. During two research trips to India in the late 1970's I met an Indian scholar, Mira Savara, and she and I collaborated on several research projects-- the participation of women in micro-credit in Bombay, asking, under what conditions did women benefit? We found that women's organization were able to use micro-credit as an organizing tool to empower women. We also examined the organizational participation of women workers in the informal economy. In the 1990's I investigated why the Maharashtra state law banning sex-determination tests had been so ineffective. I also wrote about the multiplicity of women's movements in India in a book I co-edited, Women, the State and Development. In 2001, I published an article exploring the tensions between Hindu and Muslim women's movement leaders during the nationalist period. A 1993 Indian constitutional amendment mandates that one-third of the elected representatives in the three-tiered panchayat system (rural local government) be women, and in 2005 I had a research Fulbright to study how this important reform is working. In 2014 I co-authored a book, Women Navigating Globalization.