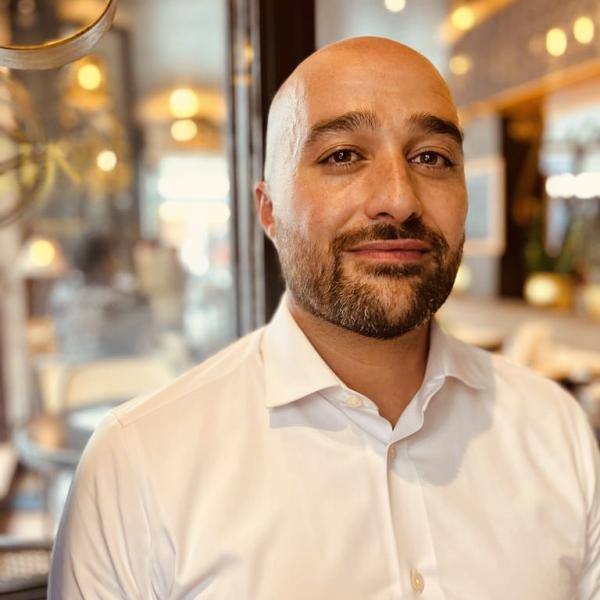 Rami Sayed ('11), Foreign Service Officer
After earning his MA in Political Science from CU Denver, Rami gained valuable experience working in refugee resettlement programs in New York City and teaching English in Shanghai. Seeking new challenges, Rami joined the Peace Corps in Mozambique, where he worked closely with rural communities to mitigate HIV/AIDS and malaria. Upon completing his Peace Corps service, Rami was awarded a Rotary Ambassadorial Scholarship and obtained a PhD in Political Science at the University of Cape Town, researching the impact of political violence on democratic behavior. He is now a Foreign Service Officer with the Department of State, currently serving as the Human Rights Officer at the U.S. Embassy in Paris and previously serving as Vice Consul at the U.S. Embassy in Ethiopia.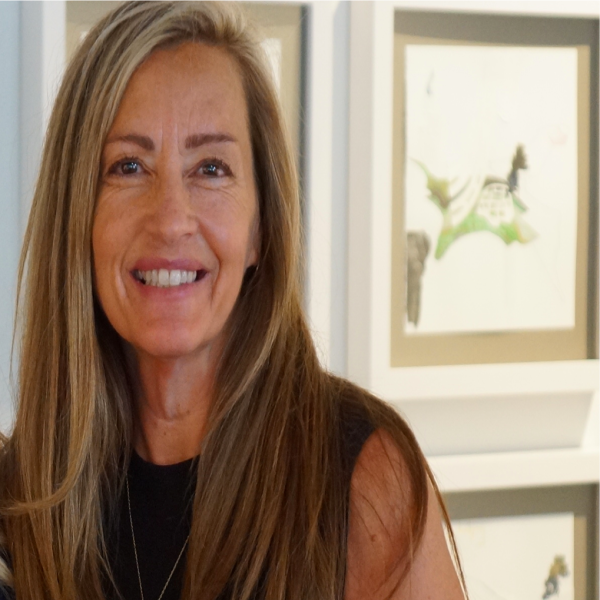 Karen Sugar ('08), Lecturer, Non-profit Director
Karen Sugar is the Founder and Director of Women's Global Empowerment Fund.  Sugar and her mission extend internationally, providing tools and programs creating economic, social and political agency for women and families in northern Uganda and Haiti. The mission of WGEF stems from a commitment to human rights and social justice along with her belief that women are natural leaders.
Sugar earned her MA from CU Denver in 2008. In 2008 she launched Women's Global Empowerment Fund. She drew from her previous work experience addressing women and poverty issues, uniting her passions and education to evoke global change. In 2012, Sugar completed a certificate program studying Women and Peacebuilding, culminating in the creation of the nationally recognized Access to Justice Initiative, addressing breakages in the justice chain and ensuring women and other have access to justice and legal redress. She is currently a Lecturer at CU Denver in the Political Science Department where her focus is on gender studies, human rights and globalization.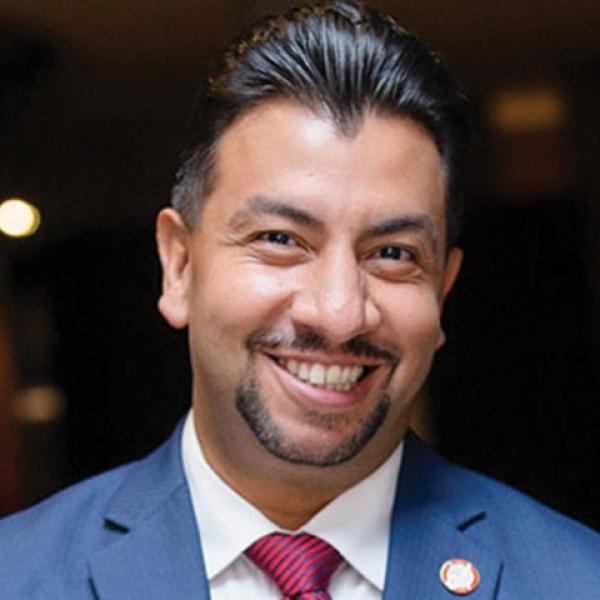 Paul Lopez ('02), Denver Clerk & Recorder
As the elected Clerk and Recorder for his hometown, Paul D. López is a passionate advocate for empowering all Denverites to participate in the civic participation process. Prior to serving as the third ever elected Clerk & Recorder for the City & County of Denver (he was elected in 2019), Paul served as the youngest elected City Council member for three terms representing his home district three in Denver's west side neighborhoods.  He has a background in community organizing and advocacy in Denver's lower-income neighborhoods.
In his time on Denver City Council, Paul focused on community revitalization of West Denver.  He's spearheaded efforts to transform the Westside's long-ignored streets, sidewalks, bridges and parks; and expanded urban mural art.  Paul helped catalyze new neighborhood investment in grocery stores, access to new health clinics, parks, libraries and a new recreation center.  As Clerk and Recorder, he has focused on increasing citizen electoral engagement, and maintaining fair and transparent election processes in Denver.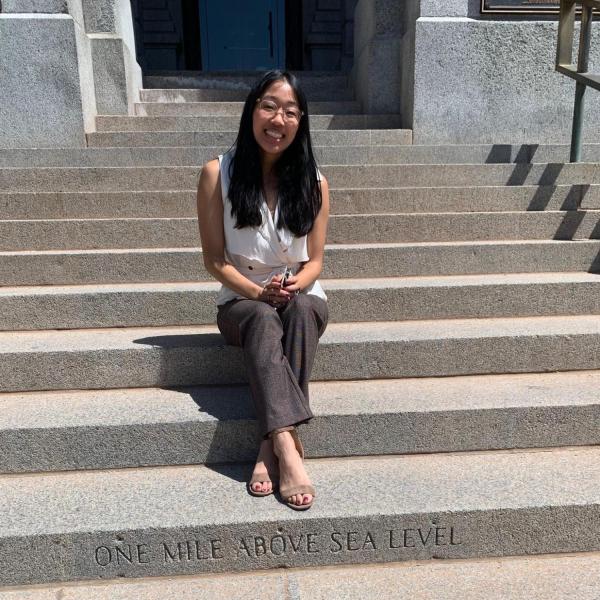 Elizabeth Lo ('15), Legislative Policy Director, Husch Blackwell Strategies
Before graduating from CU Denver in 2015, Elizabeth Lo participated in a study abroad trip to South Korea, which connected her with staff at the Colorado Senate. During her senior year, Elizabeth served as a legislative aide to Senator John Cooke. She continued to pursue a career in public policy, and worked in various roles in the Senate where she worked with legislators to develop policy agendas and draft legislation. She is now Legislative Policy Director for the lobby firm Husch Blackwell Strategies where she advocates for the company's varied clients. ​
Elizabeth notes that "[t]he education I received at CU Denver was wonderful and prepared me for many long nights spent dissecting challenging texts, but the true value it provided was in the lasting connections that I was able to form. If not for the political science department, I likely would not have gotten my foot in the door at the Senate, and thus would not have been afforded the chance at the rewarding career I have. Politics is first and foremost a field built on relationships, and CU Denver opened the door for me to pursue those avenues."
Rep. Chris deGruy Kennedy ('10)
Chris deGruy (pronounced "degree") Kennedy is a fourth-term State Representative whose district includes eastern Lakewood and Edgewater in Jefferson County. He currently serves as Speaker Pro Tempore, Vice Chair of the Health and Insurance Committee, and a member of the Finance Committee and Legislative Council Committee. Over his time in office, Chris has worked on a wide variety of policies but has dedicated the majority of his time to health care reforms to reduce costs and increase access to high quality health care, especially for people struggling with substance use disorders.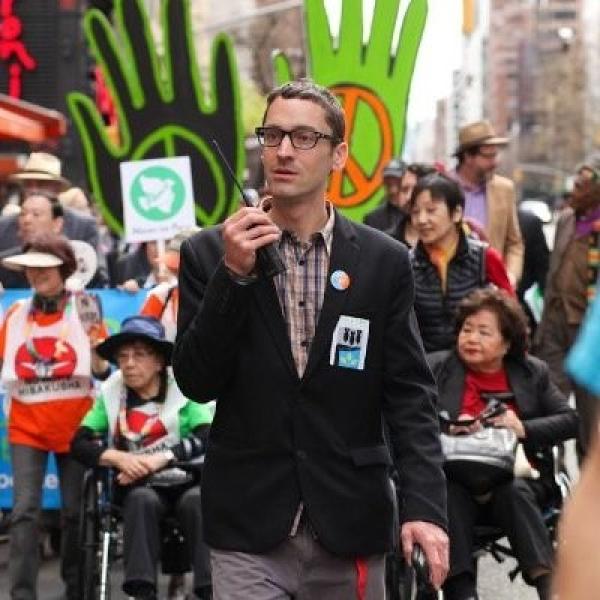 Stephen Polk ( '08)), Assistant Professor, Naropa University
Stephen Polk's life forever changed when he switched his major to Political Science as a freshman in response to the events of 9/11/01. Quickly joining the anti-war movement, Stephen was equally supported and challenged by his professors in the department. "Learning to think critically about my own political assumptions and receiving support for political and civic engagement forever enriched my life." After the war against Iraq started in 2003, Stephen sought additional forms of political change: cooperative housing and permaculture. He further developed these interests in the master's program where he specialized in urban studies, civic engagement, and environmental activism—topics he currently teaches at Naropa University. Stephen is co-founder of Queen City Cooperative, a limited equity cooperative in Denver, CO that provides permanently affordable, member-owned and democratically operated housing. He is still very active in local politics on these issues.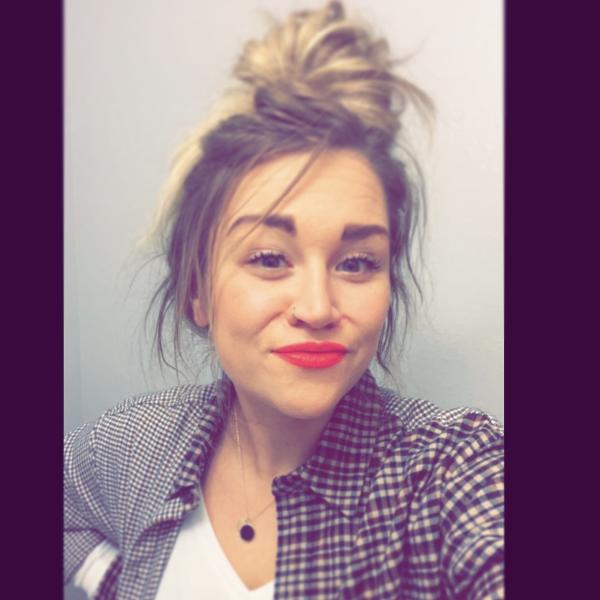 Kayla Gabehart ('14), Ph.D. Candidate, School of Public Affairs
Kayla Gabehart graduated with B.A. degrees in history, summa cum laude and psychology with a minor in political science in December of 2014. She was also a student on the inaugural Sustainability in Berlin study abroad program. She later earned her M.A., with honors in environmental and economic history at CU Denver in the Spring of 2017 before pursuing a Ph.D. in public affairs at the School of Public Affairs. She studies the policy process, environmental policy, rural and urban conflict, and the influence of emotions on policy. She is currently in her fourth year and completing her dissertation. Her recent publications include: "Rural Society, Democratic Exclusions, and the Cultural Divide: Moving Towards a Research Agenda of the Study of Ruralness" and "Lessons from the Advocacy Coalition Framework for Climate Change Policy and Politics," co-authored with Aerang Nam and Chris Weible. More than anything else, she credits the study aboard program in Berlin with setting her current path: "Living, studying, and interning in Berlin, in addition to traveling throughout Europe, changed my life. Not only by equipping me with self-efficacy and self-confidence in myself, but also in illuminating my passion for policy, research, and writing."
Kayla also works as a lecturer in CU Denver's MPA program and as the Wirth Chair Program Coordinator. She is the associate director of Colorado Student Leaders Institute, a summer program for Colorado's best and brightest students. She previously worked in public service as the Associate Director of National History Day in Colorado and as a fiscal grant specialist for Head Start in the Administration of Children and Families.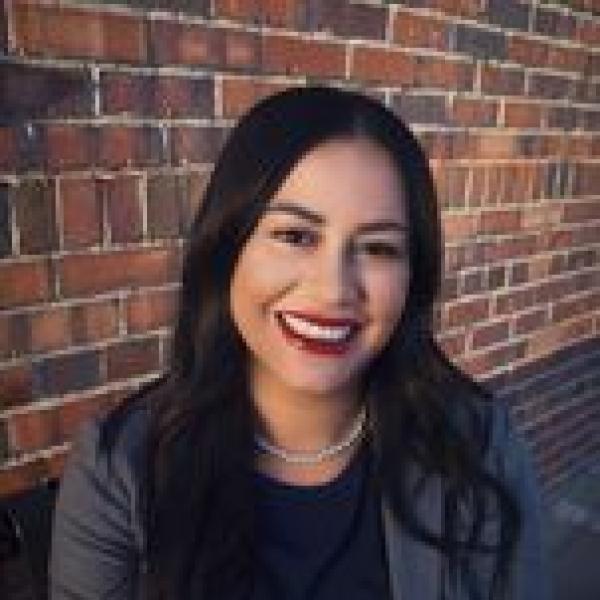 Taylor Lugo-Maestas ('17), Law Student, Seton Hall University School of Law
Taylor Lugo-Maestas is a past Displaced Aurarian Scholar who attended CU Denver from 2014-2017. During her tenure at CU Denver, she was a member of the Student Government Association, where she served as Chair of the Freshman Council— and later won "Freshman Senator of the Year." One of her most significant contributions to SGA was coining the name "Carnival De Lynx" and helping pass the measure that created the "Lola and Rob Salazar Wellness Center." Taylor also cheered for the "CU Denver Cheer and Dance" team. In her final two semesters at CU Denver, Taylor completed two internships with the Colorado Legislature, one as a CLLARO fellow working with then-Majority Leader, eventual Speaker of the House, Crisanta Duran, and the second internship as a student in Dr. Tony Robinson's "CU at the Capitol" course with then, Assistant Majority Leader, now current Speaker of the House, Alec Garnett. However, her favorite course and experience as a student at CU Denver is the "CU Study Abroad in South Korea" trip. Upon graduating from CU Denver, Taylor moved to Washington, D.C., and later to Tampa, Florida. Throughout her three-year stay in Tampa, Taylor worked as a paralegal for a civil litigation firm and decided she wanted to go to law school. After applying to over fifty law schools— Taylor decided on Seton Hall University School of Law. Currently, Taylor is a second-year law student and holds various student leadership positions; she is a Vice-President of the Latin American Law Students Association, an Associate Editor for the Legislative Journal, a Senator for the Student Bar Association, a Judicial Extern in the Criminal Division, and most importantly a Research Assistant and Fellow of the Seton Hall Law Legal Education Opportunity ("LEO") Program. In her position as a student leader and with LEO, Taylor is dedicated to mentoring first-year and non-LEO students and advocating for fair DEI initiatives within the law school and in the legal field. This summer, she will be working as a Summer Associate at a well-known New Jersey firm, and after law school, she hopes to clerk after taking the bar exam. Though Taylor is likely to kickstart her legal career in New Jersey, she plans to be barred in Colorado to help her family and friends with whatever legal matters they may face.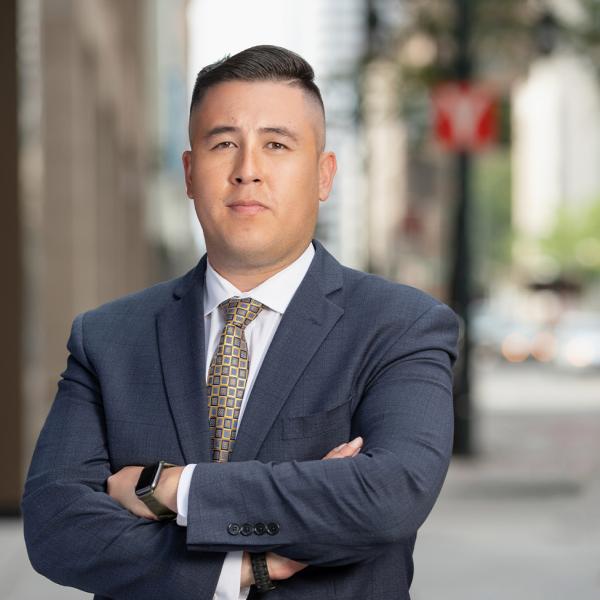 Jia Meeks ('14), Policy Advisor
Jia Meeks, policy advisor and associate in Brownstein Hyatt Farber Schreck's State Government Relations group, brings his keen legal skills and over a decade of political experience to craft creative and effective policy and legal solutions for clients. As part of his Colorado-centric but expanding multistate government relations practice, he advocates before executive branch officials, state legislators, city councilmembers and other governmental decision makers on behalf of clients, particularly those in highly regulated industries. Always ahead of the curve, Jia tracks, analyzes and engages on legislative, regulatory and administrative developments to ensure his clients have a voice on the issues relevant to their interests as well as an understanding of the bottom-line impacts of these actions.
Prior to attending law school, Jia worked in a variety of legislative, campaign and government relations roles, including as a staffer at the Colorado State Capitol and as the legislative liaison for the University of Colorado Boulder. In law school, Jia successfully competed in several trial advocacy competitions and received multiple scholastic excellence awards while also clerking at the firm.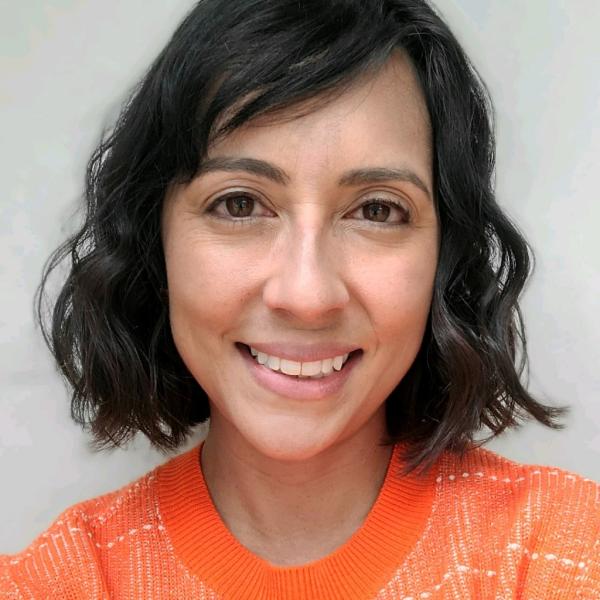 Heather Gomez ('11), LCSW, ACSW, C-ASWCM
After graduating from CU Denver, Heather pursued an MSW from the University of Southern California. She works at the National MS Society and enjoys incorporating her Political Science knowledge towards health care access, health disparities, and racial bias in health care. Heather is pursuing her DSW at Tulane University. Her mixed methods study focuses on the clinical experience of Black and Latinx people with multiple sclerosis. She hopes to continue her intersectional research and advocacy for underrepresented populations experiencing chronic illness.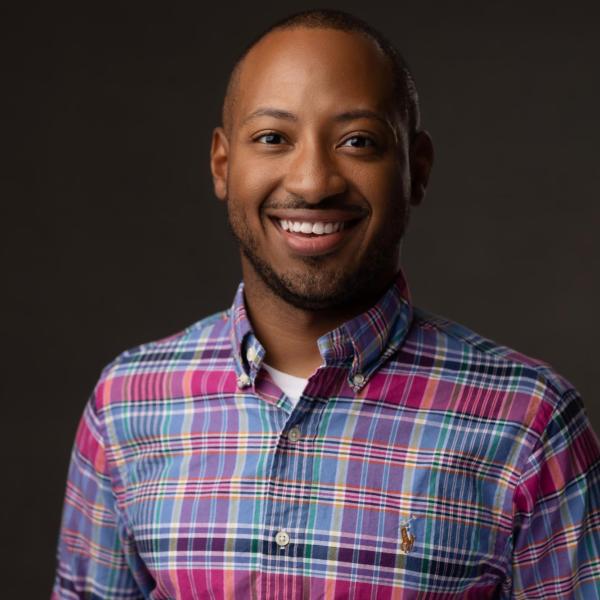 Chaz Briscoe ('14), Postdoctoral Associate, Virginia Tech
After graduating from CU Denver in 2014 with an MA from the Political Science program, Chaz Briscoe went on to pursue his PhD in Political Science from the University of California Irvine. He currently serves as a Postdoctoral Associate at Virginia Tech, where he teaches courses on Race and Ethnicity Politics and Environmental Issues. His forthcoming book project investigates the relationship between the logical parallels between anti-Blackness and environmental disposability. Chaz writes, "As a first-generation Black college student, I never saw myself in academia. It was actually the Political Science program at CU Denver that encouraged me to pursue my PhD. They supported me at every step and affirmed my talents in the field. Today, I still teach elements I learned from Professor Robinson in my Introduction to US Politics course. Without that support, I would have never known there was a whole world out there where I could pursue novel research while also committed to social justice. That kind of community is imperative to how I support other students of color in my current role and how I advocate for social change for Black people writ large."
Tyler Beebout ('07, '10), Foreign Service Officer, U.S. Department of State
Tyler has worked as a Foreign Service Officer specializing in Public Diplomacy for the U.S. Department of State since 2012. He has been posted to Moldova, Turkey, China, and the Department's 24/7 Operations Center. He speaks Chinese, Romanian, and Turkish, and is currently studying Arabic for an upcoming role directing exchange programs in the Office of Palestinian Affairs in Jerusalem.
He says, "The education I received at CU was extremely valuable to me in my professional career. I learned a great deal about how to interpret the information I deal with every day and that academic foundation has proved useful in drafting policy, drafting speeches, or talking directly with people who come from backgrounds very different from my own. Without the skills I learned and experiences I collected from my time at CU, I don't believe any of the things I've experienced in my career would be possible."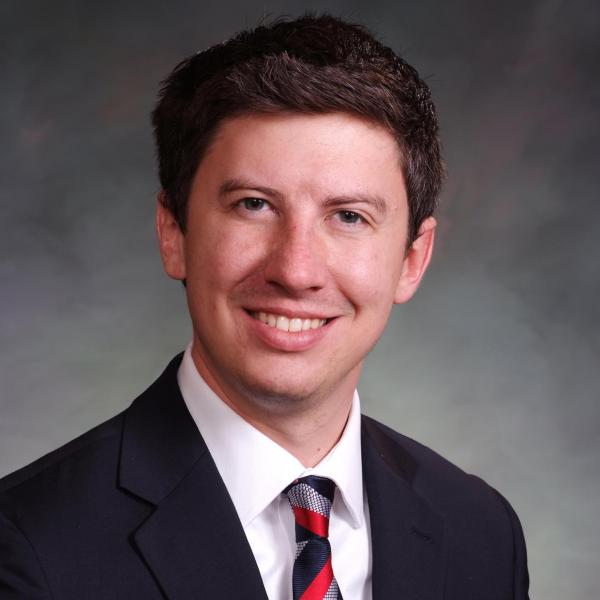 Rep. William Lindstedt
William Lindstedt is currently a Colorado State Representative, representing House District 33 (Broomfield).  He has previously served on Broomfield City Council and is one of the youngest members of the Colorado General Assembly. 
William grew up in a very low-income household, which he says has shaped his priorities as a state legislator.  "We need to do a better job of investing in infrastructure, public schools, and services like public libraries and mass transit to accommodate the growth," he says.  "I also care a lot about housing affordability and public safety. Protecting reproductive healthcare access and the freedom to choose is very important to me."
William put himself through college working multiple jobs and eventually started working in the state legislature as a senior leadership staffer. He has also worked for many progressive causes in Broomfield including his advocacy for better public transportation and his service as the Vice Chair of the Broomfield Democratic Party.
During his free time, you will find him with his partner, Bria, and their retired racing greyhound, Pax, in Colorado's beautiful open spaces.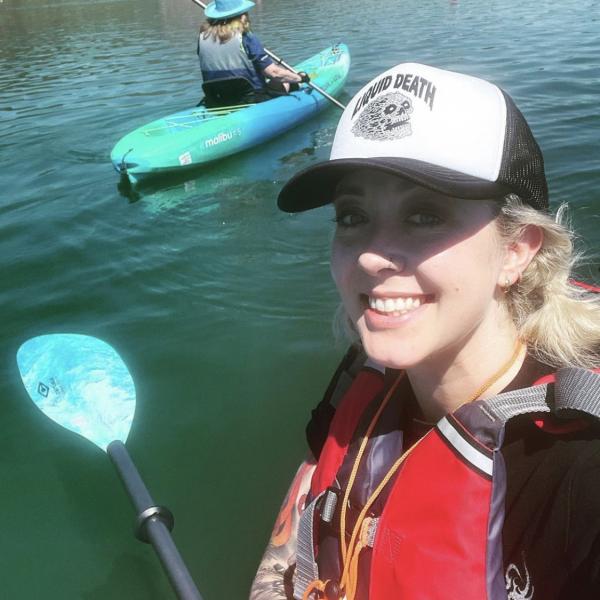 Chantelle Wilkerson ('22), Urban Institute
Chantelle initially graduated with a BA from CU Denver in 2015 with a major in International Studies and a minor in Sustainability. Following graduation, she became a program-focused federal contractor for a large NASA procurement contract, then as an on-site federal contractor for HHS's Head Start program. After three years, she returned to CU Denver as both an employee and graduate student, working in grants and as a Contracts Administrator and Negotiator for CU's Procurement Service Center while attending online and evening classes to obtain her MA in Political Science. While finishing her thesis, she moved to Charleston, South Carolina and was hired by the Urban Institute in Washington, D.C. as a remote Contracts Administrator for their Grants and Contracts office, who were impressed by her graduate degree from CU Denver's Political Science department.  
She says, "It has exceeded my wildest expectations to have found a position at such a prominent and well-respected research institute, and I have CU Denver to thank for my degrees and the jobs that got me here. I hope in the next year to become a Senior Contracts Administrator, and potentially a Government Affairs Manager at the Urban Institute in the future. Without the Department of Political Science and CU Denver, I would not have been able to link my passions with my career, and I can now see more opportunities in front of me due to my advanced degree."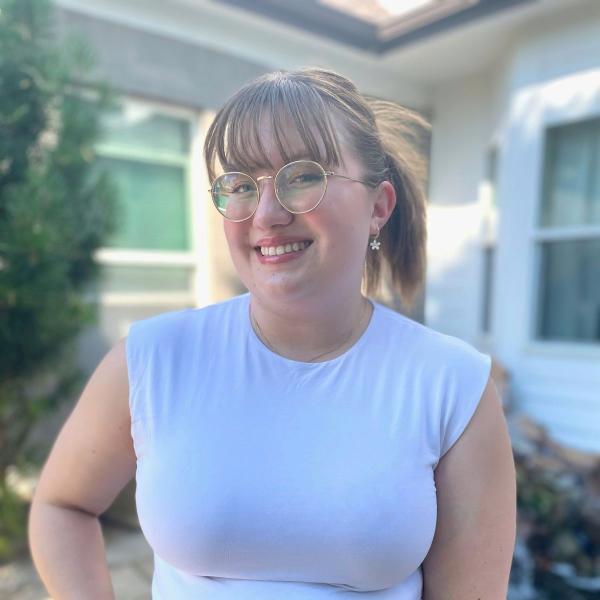 Caroline Schenk ('23), Adjunct Professor, Arapahoe Community College
Caroline is a lifelong resident of Colorado and obtained both her Bachelors and Masters of Political Science at CU Denver through the 4+1 Program. During her time at CU, Caroline became enthralled with research and conducted two independent studies which then informed her Master's thesis - Organizations and Radicalization: A Combined Approach to Radicalization of the American Far-Right. Throughout her coursework, Caroline was constantly challenged by the faculty at CU Denver but now regards several faculty members as mentors and lifelong colleagues. Through this experience, she decided to pursue a career as a professor. Shortly after graduation in 2023, Caroline accepted a position as an adjunct faculty member at Arapahoe Community College. She looks forward to continuing her education by pursuing a Ph.D. and teaching countless classes of future students. 
Submit your Alumni Profile!