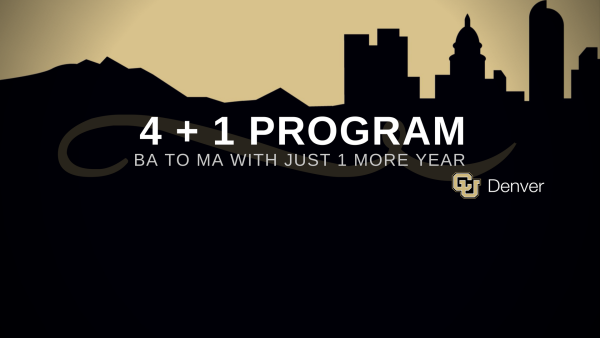 The 4+1 accelerated Master's program in Political Science is an expedited program of study that allows students to complete a Bachelor's degree and a Master's degree in Political Science in as few as 5 years.
Who is the 4 + 1 program for? 
Majors in either Political Science or International Studies are eligible for the program. This program is intended for outstanding undergraduate Political Science and International Studies majors who have demonstrated graduate-level academic skills and can do graduate-quality work as undergraduates. 
What is the process?
High-achieving undergraduates can declare intent to pursue the 4 + 1 program anytime after achieving junior standing. After meeting with the undergraduate major advisor, program directors and completing the Intent to Complete Bachelor's to Master's Form, students may take graduate-level courses during their remaining semesters of undergraduate study. These classes count BOTH towards satisfying requirements of the BA major and the Master's degree in Political Science. 
Students who have declared intent to pursue 4 + 1 must apply to the CU Denver Graduate School during their senior year of undergraduate studies. 
Please note: Declaring intent to pursue this program does not guarantee admission to the CU Denver Graduate School. 
Students may take up to 5 dual-counted graduate seminars so that by the time their undergraduate degree is complete, they are already half-way done with their master's degree.   
For more information or to get started with the process, contact us: