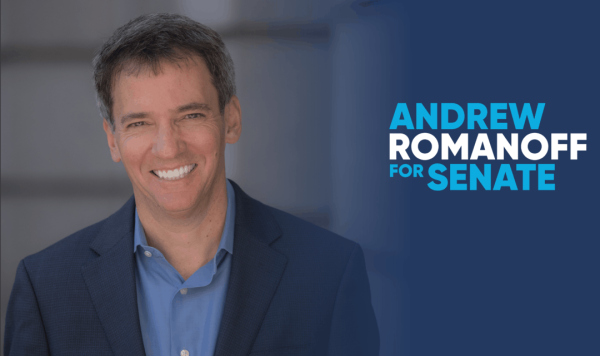 Andrew Romanoff, the former Speaker Of The House in Colorado, is running for US Senate against Senator Cory Gardner. His team is looking for students who are interested in an internship on his campaign. 
For more information and to apply, please email: robin@andrewromanoff.com.
About Andrew:
ANDREW ROMANOFF will bring an extraordinary record of leadership to the U.S. Senate. As president and CEO of Mental Health Colorado, Andrew led the fight for the prevention and treatment of mental health and substance use disorders. Among the results: pathbreaking programs for children and families and $68 million per year in life-saving services for Coloradans in need.

Andrew won four terms in the Colorado House of Representatives—including two terms as speaker of the House—and led the Democrats to their first majority in 30 years. He earned recognition from more than 50 state and national organizations as one of the most effective legislative leaders in America.

Andrew authored laws to protect the environment, expand the supply of affordable housing, and support the victims of domestic violence and sexual assault. He crafted an economic recovery plan to put thousands of Coloradans back to work, built a bipartisan coalition to pass it, and secured the largest investment in school construction in state history.

Andrew began his career at the Southern Poverty Law Center, joining the battle against Ku Klux Klan and neo-Nazi groups. His work there fueled a lifelong passion for justice—a cause he later championed at a state civil rights agency.

The same commitment took Andrew to Nicaragua in the wake of a brutal civil war. He taught English in rural high schools and continued teaching here in Colorado.

In 2012, Andrew founded the Posner Center for International Development—the first such initiative in the country. The Posner Center is now home to more than 60 Colorado-based organizations, all advancing sustainable solutions to global poverty.
For more, check out: andrewromanoff.com