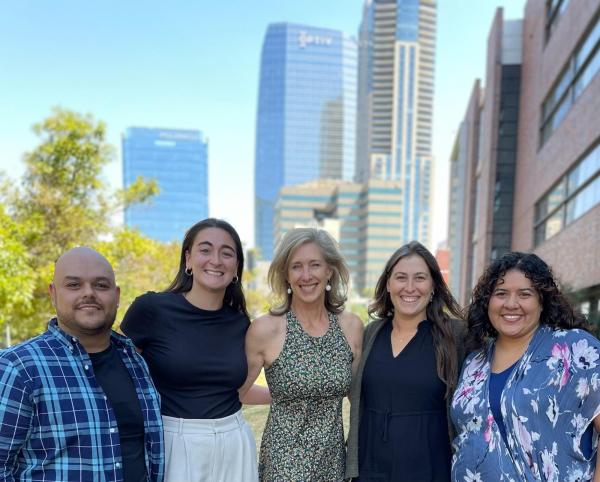 Kilbourn Lab (Fall 2023), From the left Bryan Contreras Zamora, MA, Cate Pappano, BA, Kristin Kilbourn PhD, MPH, Tamar Parmet, MSW, & Ezzy Adolf, MA.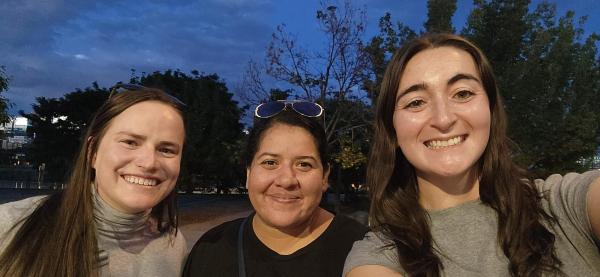 Kilbourn lab (Fall 2022). Emily (left), Ezzy (middle), and Cate (right).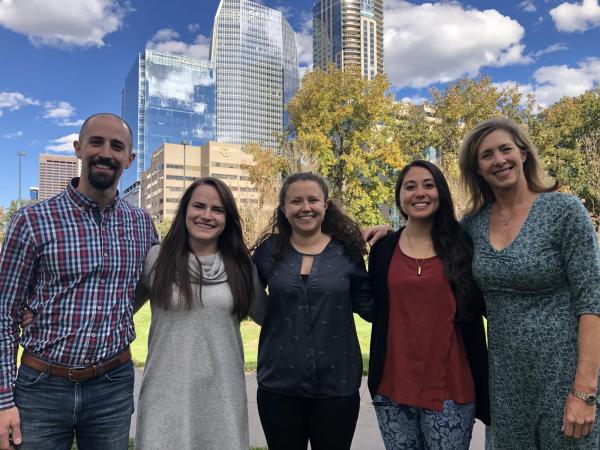 Kilbourn Lab (Fall 2018), From the left Dave Avram, MA, Emily Bilenduke, BA, Alaina Carr, MA, Lauren Languido, MA, & Dr. Kristin Kilbourn, PhD , MPH.
About us
The Psychosocial Oncology and Community Engagement Lab conducts innovative research to improve the experience of patients and caregivers across their cancer care trajectory. Students in the lab contribute to this research and are supported in their efforts to develop knowledge and skills in this area.
Lab Areas:
Oncology
Palliative Care
Psychoneuroimmunology
Health Promotion
Psychosocial Interventions
Caregivers