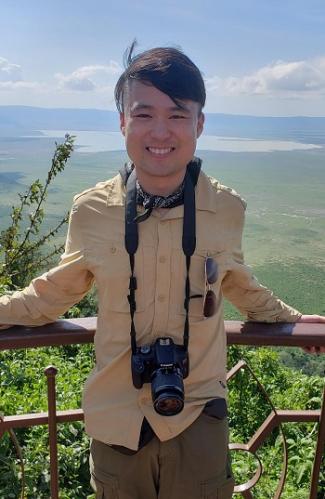 Ph.D. • Senior Instructor
Department of Integrative Biology
Mailing Address:
Department of Integrative Biology
Campus Box 171
P.O. Box 173364
Denver, CO 80217-3364

Physical Location:
1150 12th Street
SI 271 F
Denver, CO 80204
Office Hours: 
Student Drop-in Hours: I welcome student meetings (about class content, general college
questions, future directions, etc.) in person Tues. 2pm-3pm, Wed. 1pm-3pm, or by appointment.
Expertise Areas:
Science Education, Ecology
Ph.D., Integrative and Systems Biology, University of Colorado Denver

M.S., Biological Sciences, Southern Illinois University Edwardsville

B.S., Biology, Saint Louis University

 
I am a biology education researcher who primarily focuses on multicultural science education. I study student science identities and how history, family, and community shape the ways students perceive life experiences and their place in science. Additional biology education interests include the implementation and assessment of Course-based Undergraduate Research Experiences (CUREs) in lower- and upper-division biology courses and student conceptions of ecological processes.

My biological training was in restoration ecology. I studied ways that migratory birds utilized restored habitats in the southern Illinois/Missouri region of the Mississippi Flyway and how flood pulses in the region impacted native Oak trees and understory plant communities.

 
Kubera C, Nivillac NMI, Tanner S, Le PT, Begde D, Wolyniak M, Challa AK. 2022. Workshop Report: Summer 2020 Virtual CRISPR in the Classroom. CourseSource: https://doi.org/10.24918/cs.2022.17

Nasim Thompson A, Doughty L, Le PT, Hartley LM, Nyaema M, Boyer J, Talbot RM. 2020. Development and application of the Action Taxonomy for Learning Assistants (ATLAs). International Journal of STEM Education: 7(1): doi:10.1186/s40594-019-0200-5.

Le PT, Doughty L, Nasim Thompson A, Hartley, LM. 2019. Investigating students' science identity production in introductory biology courses. CBE-Life Sciences Education 18(4): ar50.

Le PT, Hartley LM, Doherty JH, Harris CB, Moore JC. 2018. Is familiarity with biodiversity related to reasoning about ecology? Ecosphere 9(12): e02532. 

Le PT, Ballen LB, Essner RL, Minchin PR. 2018. Avian habitat use in a chronosequence of bottomland hardwood forest restoration sites. Northeastern Naturalist 25(2): 248-264.
Organisms to Ecosystems Lab (Gen Bio) (BIOL 2011)

Principles of Ecology (BIOL 3411)

Ecology Laboratory (BIOL 3413)