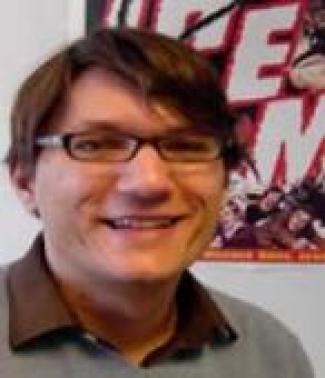 Ph.D. • Dept. Chair • Professor • Biology Research Faculty
Department of Integrative Biology
Mailing Address:
Department of Integrative Biology
Campus Box 171
P.O. Box 173364
Denver, CO 80217-3364

Physical Location:
1150 12th Street
SI 4115
Denver, CO 80204
Office Hours:
Drop-in hours: Tuesdays – 3:30PM to 5:30PM – Science 4115 and on Zoom
I use this session to provide individual attention to students. For example, I use this time to allow students to ask questions about course content, to address personal issues such as disability services requests, or to consult with me about how to improve their performance in the course. In these sessions, I can discuss the specifics about your grades with you.
During drop-in hours, I will see each student one-by-one.
I will hold drop-in hours in my office in the Science Building (room 4115). I will also provide access via Zoom in case you are not on campus.
I will see you on a first-come-first-serve basis. If you attend in person, please wait in the hallway until I invite you into my office. If you attend via Zoom, you will wait in a "waiting room" and I will respond to you in order.
Here is the Zoom link, also posted on Canvas, that we will use for drop-in hours:
https://ucdenver.zoom.us/j/91335821840
I look forward to getting to know you better in these sessions.
Group Workshop: Thursdays – 11:00AM to 12:30PM– Science 4115 and on Zoom
These sessions differ from drop-in hours in that all students are invited to attend as a group. I use this session to workshop the information you learn in lecture and assignments. I call it a workshop because I ask that you bring questions to the session so that I can lead a group conversation about the topic. With my guidance, we will hold a group discussion about lecture information in a manner that compliments, but is different, than my approach in lecture. We will use lecture slides, online materials, and white boards to work through concepts.
I hold this as a group session because many of you do not immediately feel comfortable asking questions in my individual office hours and I have found that it greatly helps students learn the material, especially given that many perspectives on the topic are provided in the collaboration. Also, many of you are reluctant to ask questions in lecture, often because of your personality or because English is not your first language, and the workshop offers us a much smaller group with which to interact. Also, the workshops allow an opportunity for you to meet a small group of colleagues in the course.   
Due to the group nature of the workshop, I will not be able to discuss the specifics of your grades in this context unless no other students are present. I will also not be able to discuss private issues such as disability accommodations.
Other: By appointment, if necessary (scheduled by email).
Thanks,
Mike
Expertise Areas:
Chemical Ecology, Behavioral Ecology