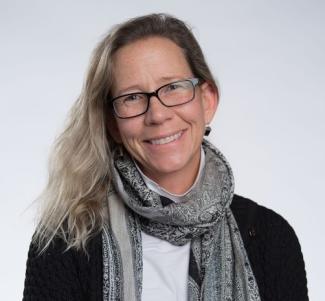 Ph.D. • Senior Instructor
Department of Integrative Biology
Mailing Address:
Department of Integrative Biology
Campus Box 171
P.O. Box 173364
Denver, CO 80217-3364

Physical Location:
1150 12th Street
SI 2108
Denver, CO 80204
Office Hours: Office hours are IN PERSON, though if there is sufficient interest, I may transition some of my office hours to Zoom, in which case I will post Zoom invitations to the course Canvas announcements 
Tuesdays and Thursdays following lecture: 9:30a-11:00a
And by appointment. Please schedule appointments using UCDenver e-mail, NOT Canvas!
Office hours etiquette: PLEASE COME TO OFFICE HOURS! Please come prepared with questions and PLEASE be considerate of other students seeking time in office hours! I enjoy and encourage group office hours if everyone has content-related questions (my experience is that students benefit from hearing others' questions and general discussion, and it makes for a fun and collegial environment). Thus, whenever possible, my office hours will happen in the common area just OUTSIDE my office. If you have personal issues you would like to discuss, please let me know and we can relocate into my office for some private discussion space.
Note: Regularly scheduled office hours will not be held the week before the term begins or during fall break.
Office: Science 2108
Expertise Areas: Behavioral neuroendocrinology and instruction of physiology and anatomy.