2023 Spring Seminar Series Presents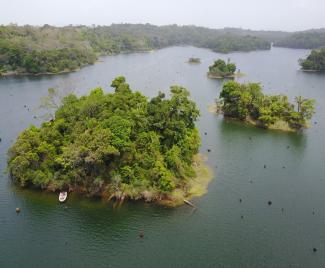 Dr. Michael Logan
Assistant Professor
Department of Biology
University of Nevada, Reno
WHEN:  Feb. 3, 2023, at Noon
WHERE:   Seminar will be presented via Zoom and in person in the North Classroom,
Room 1207.
Everyone is welcome to join the seminar, please email jacki.craig@ucdenver.edu to receive the Zoom link. Requests can be submitted any time before the seminar but not after 10:00am the day of the seminar.
Using transplant experiments to understand organismal responses to rapid environmental change
Transplant experiments are a powerful way to measure the responses of populations to sudden shifts in their environments. My collaborators and I have transplanted Anolis lizards from a single mainland site to a series of islands in the Panama Canal that vary in their local environments, differing noticeably in temperature, habitat structure, light levels, predation, and competition. We are combining long term mark-recapture surveys with a range of laboratory studies (from transcriptomics to thermal tolerance) to measure how and why a broad suite of traits are changing on these islands. In this talk, I will present preliminary results for three parallel stories. First, I will discuss the environmental factors that have facilitated colonization or precipitated extinction of lizard populations in the years immediately following transplantation to islands. Second, I will discuss shifts in behavioral and morphological traits that have already occurred on the experimental islands, and why we think these changes have happened. Finally, I will discuss a new project aimed at understanding how antagonistic selection might mediate the evolution of the Anolis dewlap (a sexual signaling organ).