CU Denver Dept. of Integrative Biology
Graduate Student Thesis Defense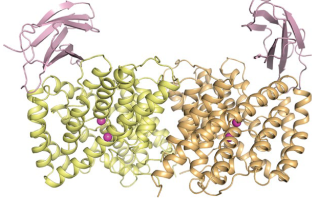 ADAM DUSTER
Integrative Biology Ph.D. Candidate in Dr. Hai Lin Lab
WHEN:  Wednesday, Nov. 3, 2021, at 10:00 am
WHERE: Seminar will be presented via Zoom
 Zoom Meeting:  Please email Jacki Craig for the Zoom Link Information but preferably before 9:45p on the day of the defense. 
Advancing adaptive partitioning QM/MM methods for proton transfer through ion channels and transporters
Adaptive partitioning (AP) quantum-mechanical/molecular-mechanical methods have been a promising avenue for studying ion transport through transmembrane channels and transporters, but many barriers have prevented their widespread adoption. Here, several solutions are presented that increase the accuracy and efficiency of these models and extends their applicability to proton transfer through amino acids and applied for the first time in a transmembrane protein to study proton transfer through the E. coli chloride ion channel. These approaches, when combined, offer a new toolkit for studying ion transport in systems that are notoriously difficult to model with conventional techniques.
Everyone is welcome to join the seminar, please see the Zoom link information above.