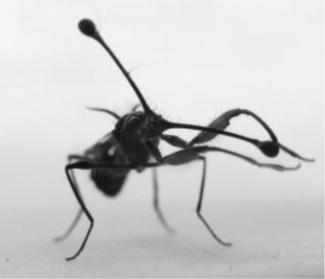 MS student Emily Scott's thesis defense will be taking place via Zoom Thursday, September 3rd  at 1 pm. The title of Emily's thesis is "Effect of Serotonin on Mating Success in Teleopsis dalmanni".
The public portion of Emily's defense will begin promptly at 1 pm. If you would like to come and support her, please tune in then. The link to the Zoom meeting has been provided below. 
Zoom link: https://ucdenver.zoom.us/j/94068571661. 
To support a stable connection, we request that you disengage your video and mute your microphones during the presentation. Video and microphone capabilities can be turned back on during the Q&A portion, which Dr. John Swallow (Emily's thesis chair) will be facilitating.  
If you have any questions or issues with the link, please do not hesitate to reach out to Virginia Ware