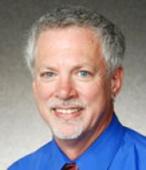 The Charles Ferguson Scholarship will allow pre-health students to pay for expenses beyond tuition, fees and materials. The fund will support students in completing test prep courses, paying application or test fees, or covering life expenses that might derail them at completing their education. As these funds are intended to cover unexpected or 'Outside CU' expenses, the application and awarding process will all take place with the goal of simplifying access and streamlining the process for students.
For those few who don't know him, Dr. Charles Ferguson is a native of Denver and received his Bachelor of Arts in Biology from the University of Colorado Denver in 1985, his Master of Arts in Biology from the University of Colorado at Denver in 1989, and his Doctor of Philosophy in Neuroscience from the University of Colorado Boulder in 1996 at the ripe old age of 45. Before going to college he worked in the medical profession for 14 years, "retiring" from the medical profession in 1985. He is currently a Professor in the Department of Integrative Biology at the University of Colorado Denver where he teaches or has taught a number of courses. His research is focused primarily on the issues high school students wanting to go into science, math or engineering disciplines encounter in their transition from high school to college. He is also the Director of the Health Professions Program at the University of Colorado Denver and specializes in the advising of the "non-traditional" older student. He has been instrumental in the development of a number of K-12 pipeline programs as well as a number of post-bac programs designed to help students from disadvantaged backgrounds obtain a college education and pursue their passion in the medical profession. He has received numerous teaching awards at both the institutional level as well as the national level. 
Dr. Ferguson, who is starting his phased retirement this fall, has always been acutely aware of student need and committed to trying to meet it. He has long had on his 'wish list' exactly this sort of fund, so that more students could pursue their educational and professional goals. Advancement's goal is to have the scholarship in his honor at endowment level by the end of this academic year. An endowed scholarship exists in perpetuity at CU and spins off 4% of the principal in support of scholarships. $25,000 is the minimum required to establish an endowed fund.
How to donate:
Checks can be made out to University of Colorado Foundation (include on the memo line of the check "gift is intended for the Charles Ferguson Scholarship, allocation number 0321984") and mailed to ATTN: Cristina Sloan/Austin Locke University of Colorado Denver, Office of Advancement, 1380 Lawrence St. , Suite 1201, Denver, CO 80204.
Go to giving.cu.edu and click on the Give Now button (at the top of the page there is a "click here to write-in a fund" button) use Charles Ferguson Scholarship Support Fund. The fund number is 0321984.
If you would like to make recurring gifts to Charlie's fund (also an option on the giving.cu.edu link), you can do so through payroll deduction. Here is the link to the relevant form: https://giving.cu.edu/payroll-deduction-form