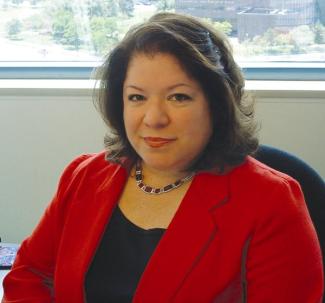 Ph.D.
Department of Ethnic Studies
Office Location:
Plaza Building Room 102N
Office Hours:
By Appointment Only
2000, CDC Regional Institute for Health & Environmental Leadership, Fellow 
1997, University of Texas-Houston School of Public Health, Postdoc, Health promotion
1995, University of Colorado-Boulder, Ph.D., Sociocultural Psychology
1992, University of Colorado-Boulder, M.A., Sociocultural Psychology
1985, St. Edward's University, B.A., Psychology
Yarborough M., Edwards K., Espinoza P., Geller G., Sarwal A., Sharp R., Spicer P. (2013). Relationships hold the key to trustworthy and productive translational science: recommendations for expanding community engagement in biomedical research. Clinical and Translational Science Vol 6(4) 310-313 DOI:10.1111/cts.12022.
Peters R., Jones Johnson R., Savage C., Meshack A., Espinoza P., Jefferson T. (2010). Female and relationship devaluation among African American and Latino American youth: Is what's normal really normal? Journal of Child & Adolescent Trauma, Vol 3 (1) 1-12. DOI:10.1080/19361520903524189.
Borrayo E., González P., Swaim R., Marcus A., Flores E., Espinoza P. (2009). The Latina Breast Cancer Screening Scale: Beliefs about breast cancer and  breast cancer screening. Journal of  Health Psychology, Vol 14(7) 944-955.
Flores E., Espinoza P., Jacobellis J., Bakemeier R., Press N. (2006). The Greater Denver Latino Cancer Prevention/Control Network: Prevention and research through a community-based approach. Cancer Vol 107 (8 suppl) 2034-2042.   
Advanced Theories and Methods of Health Promotion
ETST 3108 Chican@/Latin@ History
ETST 3002 Ethnicity, Health & Social Justice
ETST 1111 First Year Seminar
Multicultural Issues for Health Care Professionals
Multicultural Populations in Public Health Research
Psychology of Diversity
Psychology of the Self
Problem-based Learning--Health Promotion Theory and Methods I
Social Psychology of Latinos/as