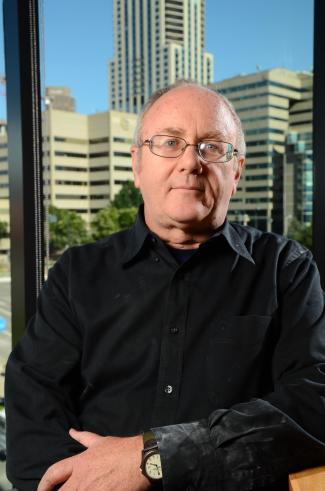 Steven R. Beckman, Ph.D. • Associate Professor
Economics
Office Location: Lawrence Street Center 470P
Areas of Expertise:
Experimental Economics, International Trade, International Finance
Ph.D., Economics, University of California, Davis, 1982
M.A., Economics, University of California, Davis, 1978
B.A., Economics, University of California, Davis, 1975
Selected Publications
Beckman, Steven R., DeAngelo, Gregory, Smith, W. James and Wang, Ning. "Is Social Choice Gender-Neutral? Reference Dependence and Sexual Selection in Decisions Toward Risk and Inequality." Forthcoming, Journal of Risk and Uncertainty.
Beckman, Steven R., DeAngelo, Gregory, and Smith, W. James. "Dictator monopolies and essential goods: experimental evidence." Forthcoming, Applied Economic.
"Experiments on Horizontal Mergers: Does​ Size Matter?" with Greg Deangelo and W. James Smith. Economics Letters, Volume 117, Issue 3, December 2012, Pages 537–539.
"Microeconomics and Psychology" with Greg DeAngelo, W. James Smith, Xieting Zhang and Lanxin Chen. Journal of Economic Education.
"The Effects of Race, Income, Mobility and Political Beliefs on Support for Redistribution" with Buhong Zheng. Research on Economic Inequality edited by John Bishop, JAI Press 2007
"A Tax and Redistribution Experiment with Subjects that Switch from Risk Aversion to Risk Preference." Forthcoming at Social Choice and Welfare It is available on the Journal's website: Vol 17 (November) 627-641. http://dx.doi.org/10.1007/s00355-006-0148-5​
"Efficiency, equity and democracy: Experimental evidence on Okun's Leaky Bucket" (S.R. Beckman, J.P. Formby, W.J. Smith) in Inequality, Welfare and Income Distribution: Experimental Approaches Edited by F. Cowell JAI Press 2004
"Risk, inequality aversion and biases born of social position: Further experimental tests of the leaky bucket" (S.R. Beckman, J.P. Formby, W.J. Smith, B. Zheng) in Studies on Economic Well Being: Essays in Honor of John Formby Edited by Y. Amiel and John Bishop JAI Press 2004
Beckman, Steven R., John Formby, W. James Smith and Buhong Zheng "Envy, Malice and Pareto Efficiency: An Experimental Examination" Social Choice and Welfare V19 p. 349-367.​​​
ECON 4410: International Trade
ECON 4420: International Finance