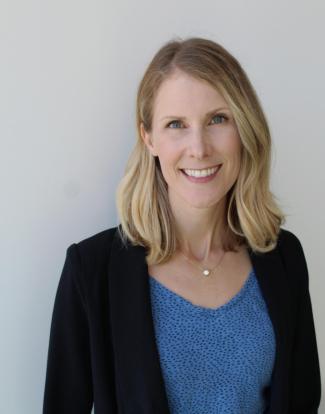 Assistant Professor Clinical Track
Department of Communication
Mailing Address:
Department of Communication
Campus Box 176
P.O. Box 173364
Denver, CO 80217-3364

Physical Location:
1201 Larimer Street
3rd Floor, Suite 3311
Denver, CO 80204
Office Hours
Appointments availiable through Zoom. Please email to schedule a meeting.
Expertise Areas: Health and organizational communication; collaboration in healthcare teams; medical education for health equity; patient/family education; community partnerships; experiential and service learning; cultural-historical activity theory; qualitative research methods
PhD, Communication, University of California San Diego, 2013
MA, Communication, University of California San Diego, 2010
BA, Anthropology and Sociology, University of California Los Angeles, 2007
Dr. Tamara Powell studies and teaches health and organizational communication within the caring professions (health care, mental health, and soul care). Dr. Powell utilizes qualitative research methods, as well as cultural-historical activity theory and the restoration therapy model, to partner with providers at CU Anschutz and local faith leaders to investigate topics such as collaboration in care teams, patient/family/parishioner education and empowerment, and the relationship between team cultures and care outcomes. Dr. Tamara Powell's work has appeared in the Journal of Health Care for the Poor and Underserved, Pediatrics in Review, Business Insider, The Muse, and more. She is a mother of 3 and enjoys wandering the Denver Botanic Gardens with her family.
Organizational Comm (4240/5240) and Advanced Health Comm (4500)