Network. Learn. Contribute.  
Celebrating twenty-three years in 2023, the department's annual Communication Days is a celebration of the many ways communication enriches our daily lives, advances our professional goals, and feeds our democracy. To celebrate communication-in-action, we invite community experts onto our campus, where we ask local practitioners to share their knowledge with our students, staff, and faculty, hence merging traditional classroom spaces with embodied and experiential learning. Our Department's mission is "To cultivate the knowledge and ability to use communication to create a more equitable and humane world," so we ask our guest speakers to frame their work within larger issues of communication ethics and civic responsibility. 
The Department of Communication, in partnership with the College of Liberal Arts & Sciences, is pleased to present this year's Communication Days Keynote Panel. 
 
You Can Talk to Me: Advocating for Open Mental Health Conversations
2023 Keynote Presentation, Awards Ceremony, and Lambda Pi Eta Induction
Tuesday, April 4th | 5:30-7:00 pm
 
Panelists
Melissa Doman, MA, is an Organizational Psychologist, Former Clinical Mental Health Therapist, & Author of Yes, You Can Talk About Mental Health at Work (Here's Why And How To Do It Really Well). Melissa works with companies across industries around the globe – including clients like Google, Dow Jones, Microsoft, Salesforce, Siemens, Estée Lauder, & Janssen. She's been featured as a subject matter expert in Vogue, the BBC, CNBC, Inc., and in LinkedIn's 2022 Top 10 Voices on Mental Health. Having lived abroad in South Korea, England, Australia and traveled to 45+ countries, Melissa calls upon her global experiences to inform how she works with companies around the world. She has one core goal: to equip companies, individuals, and leaders to have constructive conversations about mental health, team dynamics, and communication in the workplace. Her work and book aim to accomplish just that. To learn more about Melissa, her work, or the book - please visit www.melissadoman.com.
JR inspires people to make positive changes in their life. He is a national speaker, trainer, and coach that inspires people to make positive changes in their life. He is also the founder of CoffeeWithJR, a company that specializes in providing culturally competent mental health and diversity/inclusion trainings. He has trained college students and professionals on mental health at over 50 universities and dozens of organizations across the country. As an immigrant who has struggled with the immigration system, JR is passionate about advocating for immigration reform and supporting immigrants in the United States. In 2023, JR publishes his first research paper as one of the authors in International Student Identities and Mental Well-Being, a book that strives to provide valuable insights on international students' mental well-being based on research, promising practices, and practitioners' experiences.
Student Award Winners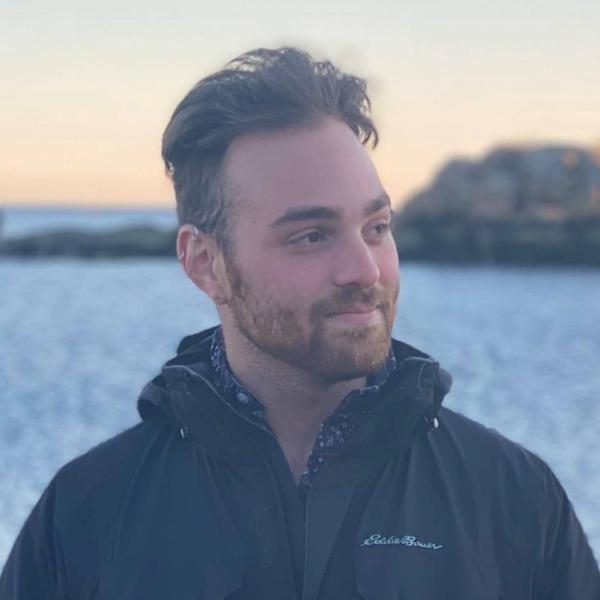 The Sonja J. Foss Academic Excellence Award - Jesse Feingold
Jesse Feingold moved to Colorado in 2015 to begin a career in the music industry, focusing on music festivals and managing artists. When the pandemic hit in 2020, he decided to shift focus, and use his background in media to do research and work in diversity, equity, and inclusion. Combining their previous passion for the music industry with media analysis, Jesse hopes to continue to do work analyzing and growing media representations of underrepresented and historically marginalized groups.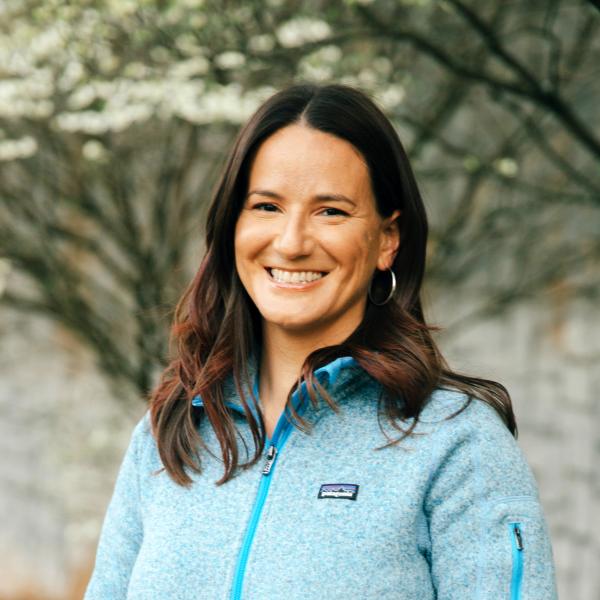 The Lael Porter Community Service Award - Julia Beverly
Julia Beverly is a serious contender for the Most Interesting Woman in the World. She's introduced the world to artists like Pitbull and FloRida, booked shows for rappers like Rick Ross and Lil Wayne, ran marathons from the Great Wall of China to the glaciers of Iceland, and  rode a bicycle across the United States. Best known as founder and editor-in-chief of the classic Southern hip hop magazine OZONE, she self-published UGK producer Pimp C's biography Sweet Jones: Pimp C's Trill Life Story in 2015 and worked with J Prince on his 2018 memoir, The Art & Science of Respect. While completing her B.A. in Psychology at the University of Colorado at Denver, she assisted the Captured Words/Free Thoughts team with their design and layout.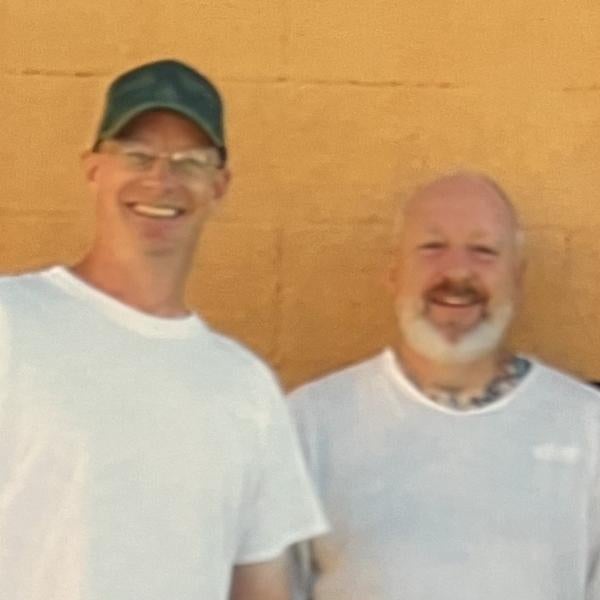 Robley Rhine Student Leadership Award - Jacob Carlock and Sean Mueller
Throughout the Prison Education Program, Sean and Jake have helped to recruit new students, have been classroom leaders, and have served as ambassadors for CU inside the Territorial Correctional Facility. They have also both published pieces in Captured Words/Free Thoughts, making them published authors and public advocates. More than that, they have taken the lessons learned in our Certificate in Strategic Communication and applied them to public advocacy on behalf of education for incarcerated learners, as seen in this impressive OpEd in Westword: "Educating Incarcerated Individuals: An Easy Choice," Westword, December 18, 2022: 
https://www.westword.com/news/prison-education-incarceration-commentary-15720107.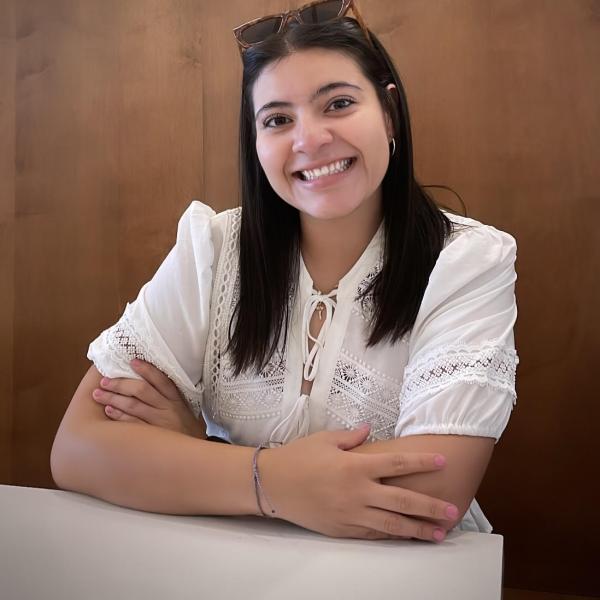 Lynx Strong Spirit Award - Diddiery Santana
At a young age, Diddiery Santana discovered her love for books. She's currently a first-generation candidate for her bachelor's in communications for Spring 2023. She has managed to balance working full-time, along with her classes, to reach her goals. The support given between her, and her family has been a pillar throughout this experience. She has been her younger brother's guide when navigating high school, and constantly supports the family restaurant. Her enthusiasm for life has made her a noted member of her community. 
Since 2021, she has been a part of the University Communications - CU Denver News team as a student writer. In 2022, she was offered an internship abroad opportunity with the Madrid Film Institute in Madrid, Spain. During this time, she worked alongside various professors, students, and directors from many parts of the world. This opportunity allowed her to appreciate and view different cultures through a new lens. Her journey as a first-generation college student has been filled with adversities. For this reason, she decided to focus her thesis on first-generation college students and their mental health within the university setting. She is proud to embrace her immigrant roots and support students like her to develop their potential. Esto se lo dedica a sus papás, a Chiquitin, y a su familia en México que la han apoyado cada paso de su camino.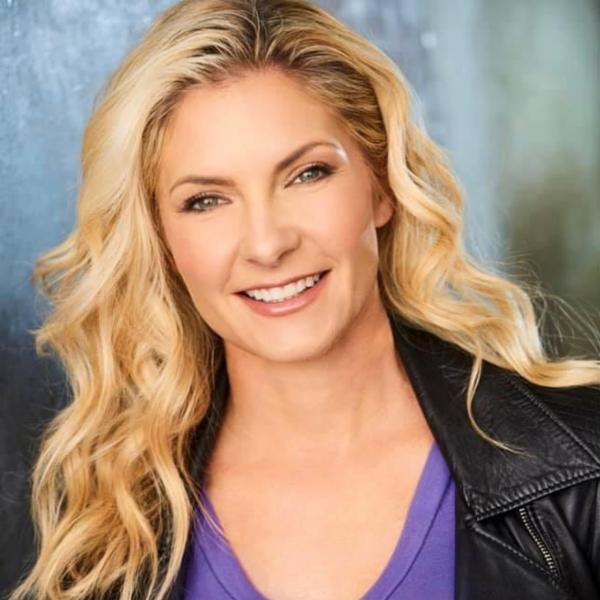 Lynx Strong Spirit Award - Christina Lopez
In the Spring of 2021, Christina returned to complete her University of Colorado degree when the world changed due to Covid. Since then, Christina has experienced the dissolution of a difficult marriage, a layoff caused by downsizing, the challenges of being a newly single mom raising two children, unemployment, and now, new job cadences all while remaining in school full-time. What started as a mere idea eventually became a bright guiding light channeling all her unknowns into one beacon of hope. She continues to persevere, ask for help if needed, collaborate with classmates to complete assignments, and, as a brand ambassador, spread the word of her newfound passion, CU Denver. Christina continues to embrace the adversity she has faced with a smile and complete adoration for the Liberal Arts and Sciences faculty, staff, and students for their continued support.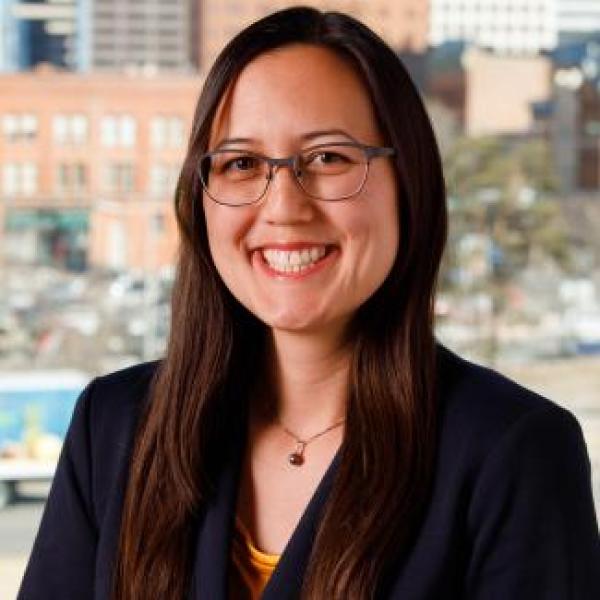 Friend of the Department - Kristen Salsbury
Kristen supports the COMM Department's College in Prison program, and has been vital in ensuring its success! COMM is thankful for her expertise in serving these unique learners, and navigating many layers of complicated institutional systems.  She has worked in the College of Liberal Arts and Sciences (CLAS) as the Continuing and Professional Education (CPE) Program Manager since September 2017. Prior to CU Denver, she worked at UCLA Extension and has over a decade of experience working with continuing education, extended studies, lifelong learning, custom/corporate training, and other non-traditional educational programs in a wide variety of modalities. She currently manages a variety of CLAS Extended Studies and CPE programs and does everything from planning, budgeting and development, through scheduling, registration, marketing, implementation, and evaluation. As a lifelong learner herself, Kristen is a graduate student pursuing a master in business administration (MBA) at CU Denver. She also serves on the CLAS Council for Diversity, Equity, and Inclusion (DEI) and on CLAS Staff Council.
Past Communication Days keynote speakers include: 
2022: Engaging in DEI Initiatives: Professional Perspectives and Challenges, featuring panelists Erin Fernandez, Tiffany Fixter, Angel McKinley, and Rustin Tonn.
2021: Empowerment in Entrepreneurship: Starting your own Business in Communication, featuring panelists Krystal Covington, Anish Parikh, Greg Hollenback, and R. Tony Smith.
2020: Cancelled due to the Covid-19 pandemic. All classes moved online as of March 13, 2020.
2019: A panel of Communication Alumni, speaking about their school experiences and their professional lives since CU Denver, featuring  Rebecca Burris, Sarah Erickson, Alissa Long, Anquanette Murray-Cawthorn, Claire Shannon, and Duy Tran.
2018: A panel of Communication Alumni, speaking about life after college, featuring Shontel Lewis, Amanda Parker, and Austin Pride
2017: Rinku Sen, President and Executive Director of Race Forward
2016: Helene Shugart, Professor, University of Utah
2015: Phaedra C. Pezzullo, Associate Professor of Rhetoric & Public Culture, Department of Communication & Culture, Indiana University
2014: Charles E. Morris III, Professor, Department of Communication and Rhetorical Communication, Syracuse University
2013: Aimee Carrillo-Rowe, Associate Professor, Department of Communication Studies, California State University - Northridge
2012: Kirt Wilson, Associate Professor of Rhetoric and Political Communication, Pennsylvania State University
2011: Robbie Cox, three-time Sierra Club president, Professor Emeritus, University of North Carolina
2010: Judith Tannenbaum, nationally recognized novelist and poet, community activist, and prison educator
2009: Garrett Albert Duncan, Chair, Department of Education, Washington University
2008: Tim Z. Hernandez, writer and performance artist
2007: Bill Hanzlik, CEO, Gold Crown Foundation; former coach, Denver Nuggets; former NBA basketball player
2006: Jeff Campbell, Executive Director, Colorado Hip-Hop Coalition
2005: John Hickenlooper, Mayor, City of Denver
2004: Patricia Calhoun, Editor, Westword
2003: Denver Mayoral Forum (included all of the candidates running for mayor: Susan Casey, John Hickenlooper, Don Mares, Phil Perington, Elizabeth Schlosser, Jeremy Stefanek, Penfield Tate, and Ari Zavaras)
2002: Guy Burgess, Director, The Conflict Research Consortium, University of Colorado at Boulder
2001: Patricia Arneson, Professor, Communication Department, Duquesne University