Network. Learn. Contribute.  
The Department of Communication, in partnership with the College of Liberal Arts & Sciences, is pleased to present this year's Communication Days celebration. During the week of April 6-10, 2020, Denver's leading communicators visit our classrooms, bringing a real-world dimension to every course. Students are encouraged to attend numerous presentations to network with potential employers, learn communication skills, and contribute to developing the Department's community.    
 
2020 Keynote Presentation and Awards Ceremony - CANCELLED
Tuesday, April 7th - 12:30 to 1:45 PM
Lawrence Street Center Terrace Room
1380 Lawrence Street, Denver​
Featured Panelists:
Amira Aletebi, Sales Enablement Program Manager at Fivetran; Krystal Covington, CEO of Women Denver & Marketing Consultant; and Greg Hollenback and Jay Parker of The Modern Eater, will talk about their business and pursuits as they pertain to entrepreneurship and its intersection with Communication.
2020 Award Winners
Student Award Winners
The Sonja K. Foss Award for Academic Excellence   
Ran Yiqing            
The Robley Rhine Student Leadership Award  
Frida Silva
Meghan Yang White
The Lael Porter Award for Community Service                              
Abigail Meyer
Staff Award Winners
The Barbara J. Walkosz Distinguished Alumni Award                 
Duy Tran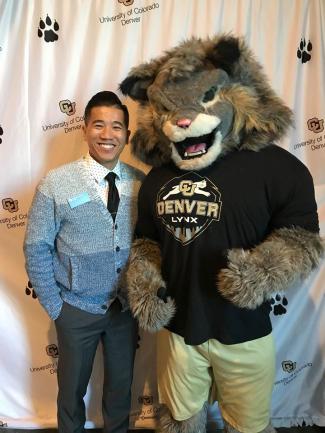 Duy Dinh Tran was born in Saigon, Vietnam. He came to the United States in September 1992, at the age of six years old. In 2012, and received a Bachelor of Arts in Communication, with a minor in Psychology at CU Denver as a non-traditional, first-generation student. Initially, he started at CU Denver as a Business major, but then he took a chance and signed up for Fundamentals of Communication. His first time taking this course was with Katy Pounders, and he fell in love with it. Because of her, he decided to choose Communication as my major. In 2020, after three years of many late nights and perseverance through trying times, he received a Masters of Arts in Leadership for Educational Organizations. Just like many things in life, there is always a reason and purpose to how we get to where we are today. He currently works at the Lynx Center as the Student Engagement Coordinator. As a Student Engagement Coordinator, his role is to have an understanding of the current student landscape such as the challenges that are faced by students and the activities they are likely to participate in and be able to identify key trends and best practices and helping to develop guidance and resources for the student community. Overall, his vision and hope are to one day ensure that our state has the highest performing education systems that combine both equity and quality, and helps children prepare to meet challenges from adolescence to adulthood and achieve their full potential. 
The Friend of the Communication Department Award          
Weijia Wu, Director of Finance & HR | Office of International Affairs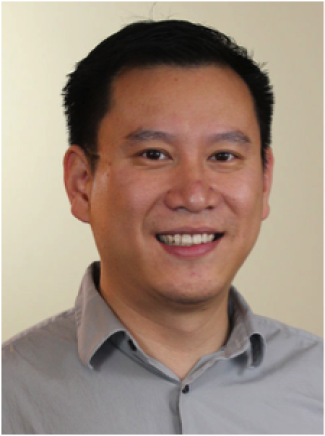 This award is given on behalf of the entire Department, to recognize someone who has made a tremendous difference to our unit. We thank Payton for his inclusive leadership, support of our faculty, and efforts to make ICB stronger and more intentional as it evolves. Payton joined CU Denver back in 2000 working with the International College program at Beijing. He currently serves as the Senior Director for China Initiatives and the Chief Administrative Officer for Greater China, to promote CU Denver to our Chinese partners and students. Prior to this role, he has been overseeing and managing the budget and finance for the Office of International Affairs since 2007, and the office has grown from 1M to 15M in its peak time financially over a decade. Payton holds BA in Accounting from China Agricultural University, and MA in Economics & MS in Finance from CU Denver.
Past Communication Days keynote speakers include: 
2019: A panel of Communication Alumni, speaking about their school experiences and their professional lives since CU Denver, featuring  Rebecca Burris, Sarah Erickson, Alissa Long, Anquanette Murray-Cawthorn, Claire Shannon, and Duy Tran.
2018: A panel of Communication Alumni, speaking about life after college, featuring Shontel Lewis, Amanda Parker, and Austin Pride
2017: Rinku Sen, President and Executive Director of Race Forward
2016: Helene Shugart, Professor, University of Utah
2015: Phaedra C. Pezzullo, Associate Professor of Rhetoric & Public Culture, Department of Communication & Culture, Indiana University
2014: Charles E. Morris III, Professor, Department of Communication and Rhetorical Communication, Syracuse University
2013: Aimee Carrillo-Rowe, Associate Professor, Department of Communication Studies, California State University - Northridge
2012: Kirt Wilson, Associate Professor of Rhetoric and Political Communication, Pennsylvania State University
2011: Robbie Cox, three-time Sierra Club president, Professor Emeritus, University of North Carolina
2010: Judith Tannenbaum, nationally recognized novelist and poet, community activist, and prison educator
2009: Garrett Albert Duncan, Chair, Department of Education, Washington University
2008: Tim Z. Hernandez, writer and performance artist
2007: Bill Hanzlik, CEO, Gold Crown Foundation; former coach, Denver Nuggets; former NBA basketball player
2006: Jeff Campbell, Executive Director, Colorado Hip-Hop Coalition
2005: John Hickenlooper, Mayor, City of Denver
2004: Patricia Calhoun, Editor, Westword
2003: Denver Mayoral Forum (included all of the candidates running for mayor: Susan Casey, John Hickenlooper, Don Mares, Phil Perington, Elizabeth Schlosser, Jeremy Stefanek, Penfield Tate, and Ari Zavaras)
2002: Guy Burgess, Director, The Conflict Research Consortium, University of Colorado at Boulder
2001: Patricia Arneson, Professor, Communication Department, Duquesne University