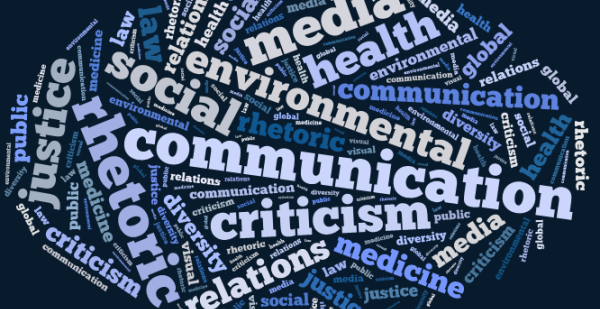 Communication Department Fact Sheet​
Communication is more important than ever before.
A major or minor in communication is a versatile and timely degree that develops the knowledge and skills required for many different fields, including traditional and social media, advertising, business, international relations, education, public service, government and politics, health care, and public relations. We offer BA, MA, and certificate programs, and a fully online BA.
Earning a degree in communication equips students with the oral, written, digital, and teamwork skills employers consistently rank as their most desired employee qualities. Because today's students are expected to change jobs seven times over the course of their careers, communication is a good choice to prepare for an ever-changing world.
CU Denver's Department of Communication brings together learners from around the world, passionate educators, and award-winning researchers to cultivate the knowledge and ability to use communication to create a more equitable and humane world.
CU Denver's Communication major requires 13 courses (4 required classes, 8 electives, and 1 exit course) for a total of 39 credits. The electives may be chosen from different career pathways such as Community Service and Public Affairs, Global and Intercultural Communication, Media and Cultural Studies, Strategic Communication, and Health Communication.
Students can also earn undergraduate certificates in mediation and strategic communication.
Our program is committed to:
Active and experiential learning

Civic engagement

Global education

High impact educational practices.
Earning a degree in communication equips students with the interpersonal, written, and verbal skills employers rank as their most desired employee qualities according to the National Association of Colleges and Employers​.  ​
Students learn skills that enable them to:
Create Community
Throughout their communication coursework, students will learn to create community and promote collaborative working relationships beyond the university. We stress engagement with the broader communities of which we are a part.
Communicate across Diverse Systems
Students will learn to understand, evaluate, communicate effectively within, and mediate among diverse cultural, social, public, technological and professional systems, and enable change to occur within and among these systems in ways that are civil and respectful of all perspectives. We strive to teach skills of audience adaptation, conflict resolution, teamwork and respect for difference.
Analyze Communication
Students will learn to analyze and evaluate communication in the world around them—both for its causes and consequences—across face-to-face, mass mediated, public, organizational and international contexts.
Produce Communication
Students will learn to construct effective oral, written, virtual, mediated and technological communication and to develop creative solutions to the complex communication situations that characterize our current world.
Advance Professionally
Students will learn to extend the skills and knowledge from their communication studies in their journey beyond the university—whether it be in the nonprofit, corporate or academic sectors of society.
Communication is one of the most sought-after skills of the twenty-first century. 
Our new information society places a premium on effective speaking, writing and listening. Interpersonal, group, organizational and public communication skills are in high demand. In fact, repeated studies have shown that today's employers routinely seek skills in oral and written communication, teamwork and technology—three of the key components of our curriculum. Given that the average college graduate is expected to change careers approximately seven times over the course of his or her life, studying communication offers a versatile and timely set of knowledge and skills applicable across a variety of fields including advertising, business, health and medicine, international relations, education, government, politics, and public relations.
Our faculty members are passionate about teaching.
One of the hallmarks of our department is its commitment to teaching excellence. From the small seminar setting to the large lecture hall, our faculty members challenge themselves to offer courses that are both academically demanding and intellectually engaging. Moreover, we stress active and engaged learning that invites participation in real world issues. Internships, social justice projects, service learning, independent research and capstone courses provide hands-on experience that prepares students for the challenges of our globalized, mediated and multicultural world. Travel study further broadens opportunities for learning in places such as China and Guatemala. Throughout it all, our faculty members are student-centered and devoted to making their classrooms come alive.
Our faculty members are nationally and internationally recognized for their research, teaching and service.
Our faculty members are not only dedicated to teaching excellence but are also leaders in our areas of expertise. In the last few years, we've won research and service awards from the National Communication Association (NCA), the Northwest Communication Association (NWCA) and the Organization for Women and Communication (ORWAC). Our research appears in the leading journals of our field and in books from top university presses. Funding agencies for our research include FEMA, NIH and NSF. In addition, we serve in leadership roles in the National Communication Association, the Western States Communication Association, and on editorial boards such as Rhetoric & Public Affairs, the Journal of Social and Personal Relationships, Health Communication, the Western Journal of Communication, and the Quarterly Journal of Speech. Throughout our research—from the arena of health communication through national security communication, we strive to produce problem-based knowledge that makes a difference to our communities and the broader global society.