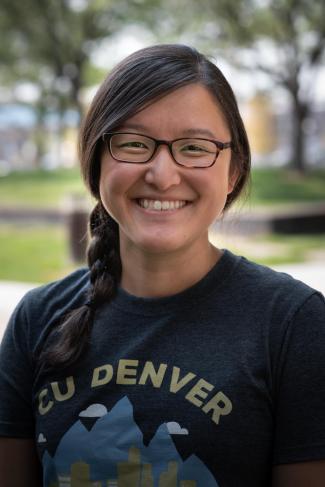 Academic Advisor
Student Commons Building
Pronouns: She, Her, Hers
Cassie Bueckers has worked in education as both an advisor and a teacher since 2006.  After graduating with her Bachelor of Arts in Psychology from the University of St. Thomas in Minnesota, she completed a year of community service in AmeriCorps NCCC.  She then moved to South Korea to teach English as a Foreign Language and went on to work as a Social Enterprise Consultant and teach English in Cambodia.
After repatriating in 2015, Cassie worked as an Academic Advisor at Community College of Denver.  She joined the CLAS Advising team at the University of Colorado Denver in fall 2018, and she is passionate about advocating for students and supporting them during their educational journeys.
Outside of the office, Cassie enjoys going to Rockies games, festivals, and new restaurants.